Marilyn Monroe's star perhaps shines brighter today than it did when she passed away in August 1962. People are seemingly perpetually enamored of the platinum blonde bombshell and her short but impactful life. Ana de Armas plays Marilyn in Blonde, a primarily fictional biopic about the beloved movie star's life.
In one heartbreaking scene, Marilyn's mother tries to drown her after the seven-year-old Monroe asks about her father's identity. In real life, Marilyn had no shortage of people to call her father: her mother, Gladys Pearl Baker, married three times. Monroe was also raised by other couples, including evangelical Christian foster parents Albert and Ida Bolender.
The identity of Monroe's father remained a mystery until 2022 when DNA testing confirmed his identity. Marilyn was conceived during her mother's short-lived affair with Charles Stanley Gifford.
Marilyn tried and failed to meet her biological father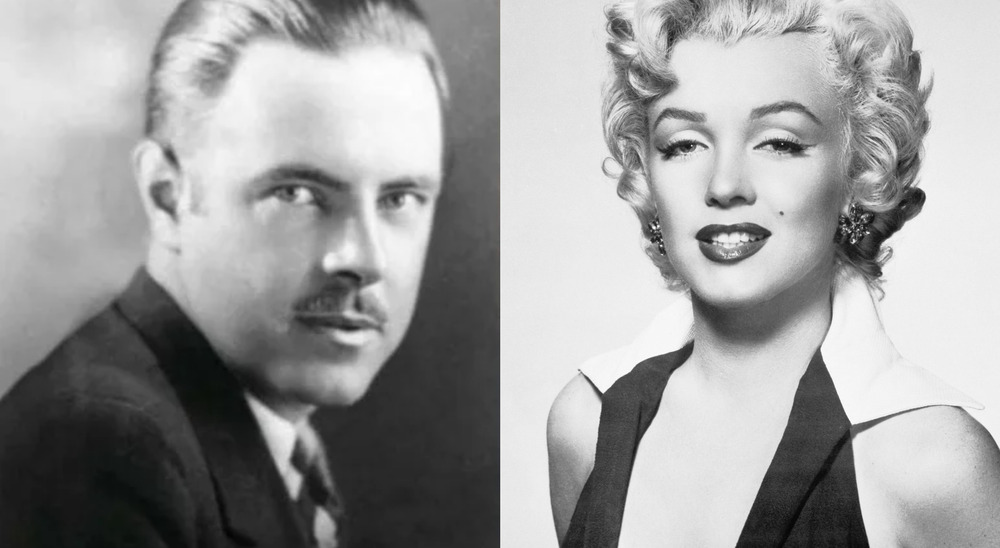 Marilyn Monroe, born Norma Jean, reportedly asked about her biological father. She knew that Martin Edward Mortensen, the person listed as her father on her birth certificate, wasn't her biological dad.
Gladys Baker, Monroe's mother, married Edward Mortensen in 1924, but the marriage lasted a few months. The couple was still legally married when Monroe was born in 1926, explaining why he appeared on her birth certificate as the father.
Charles Gifford was Gladys' senior at Consolidated Film Industries, where she worked as a film negative cutter. The pair had a brief relationship that had long ended when Baker welcomed Marilyn.
Baker reportedly told Marilyn that her father was a famous movie star. After separation from Gladys, Monroe allegedly discovered that Charles Gifford was her father. A 1996 documentary titled Marilyn Monroe: The Mortal Goddess claimed that before Monroe became famous, she contacted Charles, but he rebuffed her.
James Dougherty, Monroe's first husband, said: "She got on the phone and she looked up his number and she called him. He wouldn't recognize her. He said, 'No, I don't know who you are. See my attorney.'"
Dougherty said the conversation saddened Monroe. Some reports claim that Monroe might have met Charles in the early 60s. Marilyn allegedly frequented a Red Rock drive-through that her father owned.
However, Charles' granddaughter, Francine Gifford Deir, said in the documentary Marilyn, Her Final Secret that Gifford refused to meet Marilyn even after she became famous.
"In the 1950s, when she was already famous, Marilyn went to see my grandfather in Hemet, California, but he refused her," Francine said. 
Scientists used a lock of Marilyn's hair to confirm her biological father
For a long time, many believed Charles was Marilyn's father but had no means to prove it. In April 2022, a comparison of DNA from Marilyn's hair and DNA from Charles' descendants proved he was her father.
Marilyn, Her Final Secret by director Francois Pomes chronicles the journey of confirming Monroe's parentage. Francois said:
"The hair that we used from Monroe was collected by the person who embalmed her body the day she died and we were able to draw up 22 percent of her genetic profile from that thanks to a DNA fragment found in the keratin."
Charles' granddaughter, Francine, and great-granddaughter, Lisa, provided cheek swab samples for comparison. The analysis confirmed Charles Gifford was Marilyn Monroe's biological father.
Read Next: Did Marilyn Monroe have any children? The rumors debunked
---