Lindsey Graham is the senior US senator from South Carolina and the Chair of the Senate Judiciary Committee. Graham identifies as a Republican, but his political views have been questioned over the years. He was initially willing to be bipartisan at the start of his political career and was willing to work with Democrats on issues such as judicial nominees.
After dropping out of the 2016 presidential race, Graham was a staunch Trump critic. Graham took issue with Trump's comments about his friend Senator John McCain. Surprisingly, in early 2017, Graham reversed his stance on Trump, and he is now a vocal Trump supporter. Graham's political views might have wavered over the years, but his relationship status has been quite steady.
This piece will deal with Lindsey Graham's relationships. We can confirm that he is not married.
He came close to getting married while working in Germany
Before Graham became a politician, he worked for the American Air Force. In his 20s, he came close to marrying a woman named Sylvia while he was working in Germany at the Rhein-Main Air Base. Graham's roommate married Sylvia's roommate, but Graham's relationship with Sylvia didn't work out. He told Herald Online:
"Her mother was elderly, and I wasn't going to stay in Germany. I didn't think she wanted to come back to South Carolina."
It was the closest that Graham ever came to getting married.
He has had to answer questions about his decision to stay single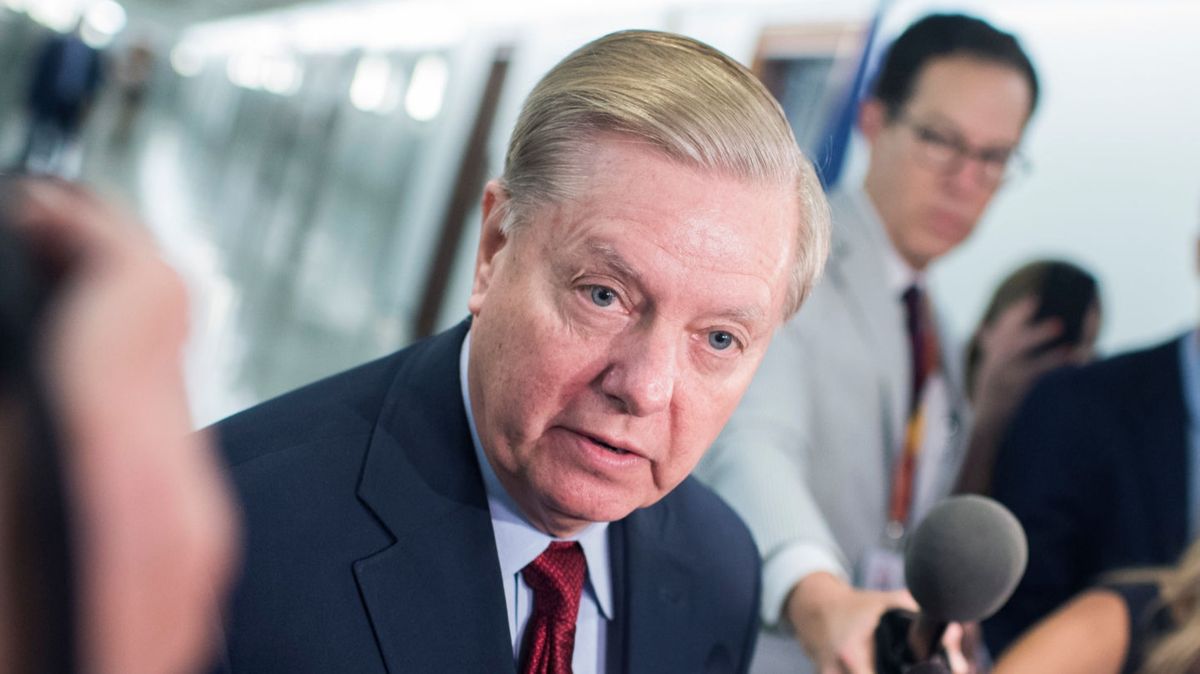 Graham's relationship status came under the spotlight when he announced that he would be running for President in 2016. History was not on his side as only one United States president – James Buchanan – had managed to stay a bachelor. Grover Cleveland and Woodrow Wilson went into office as bachelors, but they got married in office.
Lindsey's single status dominated the headlines during his campaign in 2015. He talked to POLITICO about his decision to stay single:
"I've been close once early on, [as I was] taking care of my sister. It's something that I really don't know the answer to, other than I think it's OK. At the end of the day, there's nothing wrong about not being married. Having a marriage and a good family and children is a blessing. But I don't think I'm a defective person by any means."
Graham had stated that his sister, Darline Graham Nordone, and female friends would play the role of First Lady in rotation if he was elected as President. He later clarified that he was joking, and stated that he has a loving family despite not being married. He continued:
"You can be single and still have a family. I very much have a family – my aunt and uncle, I try to take care of because they took care of me. There are millions of people who are single. I don't think they need to answer, 'Why are you single?'… I don't think there's anything disqualifying about being single."
He was accused of being gay by comedian Chelsea Handler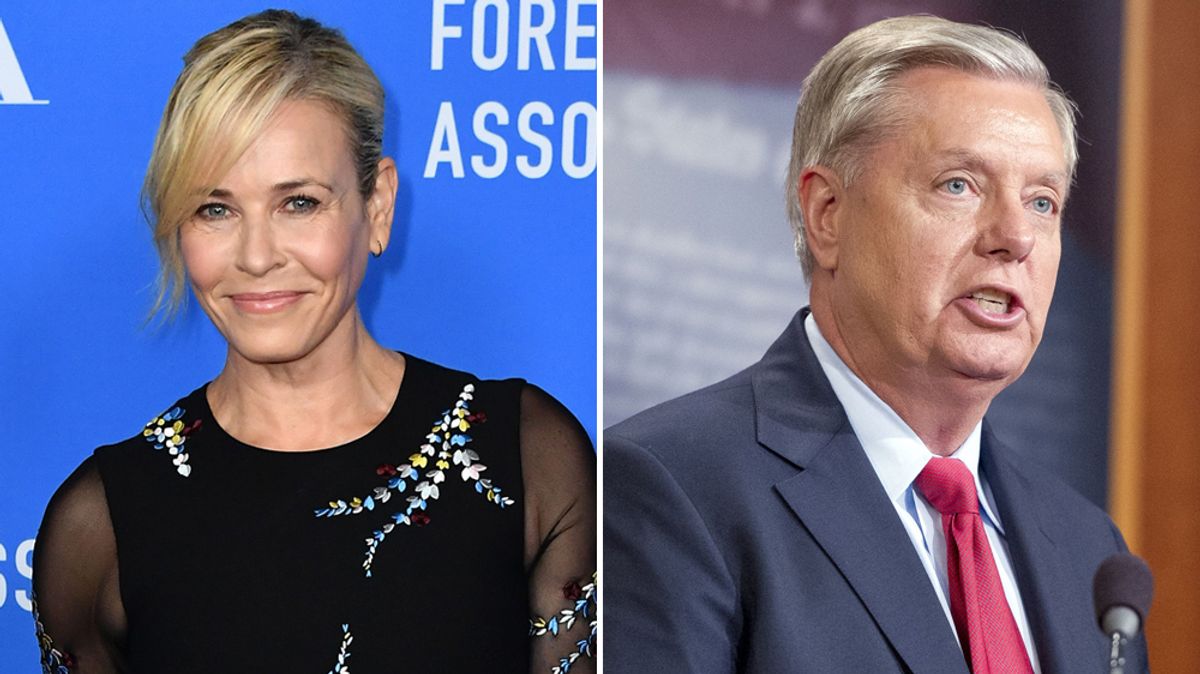 Lindsey has been single for a long time, and it has attracted gay rumors. He made it clear in a New York Times interview in 2010 that he isn't gay:
"I know it's really gonna upset a lot of gay men – I'm sure hundreds of 'em are gonna be jumping off the Golden Gate Bridge – but I ain't available. I ain't gay. Sorry."
Chelsea Handler is an outspoken critic of the Trump administration, and she is no stranger to going up against Republicans. In January 2018, she stated in a vulgar tweet that Graham was being blackmailed to support the Republicans because they had a video that could out him as gay. Later in 2018, she posted the following tweet:
"If you're wondering why Republicans took a sick day today, it's probably because it's #NationalComingOutDay. Looking at you @LindseyGrahamSC."
Handler has been criticized for her tweets, and Graham says he doesn't pay attention to her. He told TMZ:
"I don't think much about what she says at all. If she wants to live her life that way, that's up to her. She knows zero about me… [her tweets], I don't think they reflect well on her. To the extent that it matters, I'm not gay."
---