Nia Dennis is an American artistic gymnast who has represented the National Team since 2012. Two years later, Dennis made her international debut at the City of Jesolo Trophy in Jesolo, Italy. She won team gold and individual silvers all-around and on the bars. She repeated her feats at the 2014 Pacific Rim Gymnastics Championships in Richmond, Canada.
In 2015, Dennis committed to UCLA for NCAA gymnastics, and two years later, she joined the school. Nia has since established herself as a star of the future with innovative routines that have captured global attention.
This piece will look at Nia Dennis' parents.
Nia's stepping routine was dedicated to her Greek father who joined a black fraternity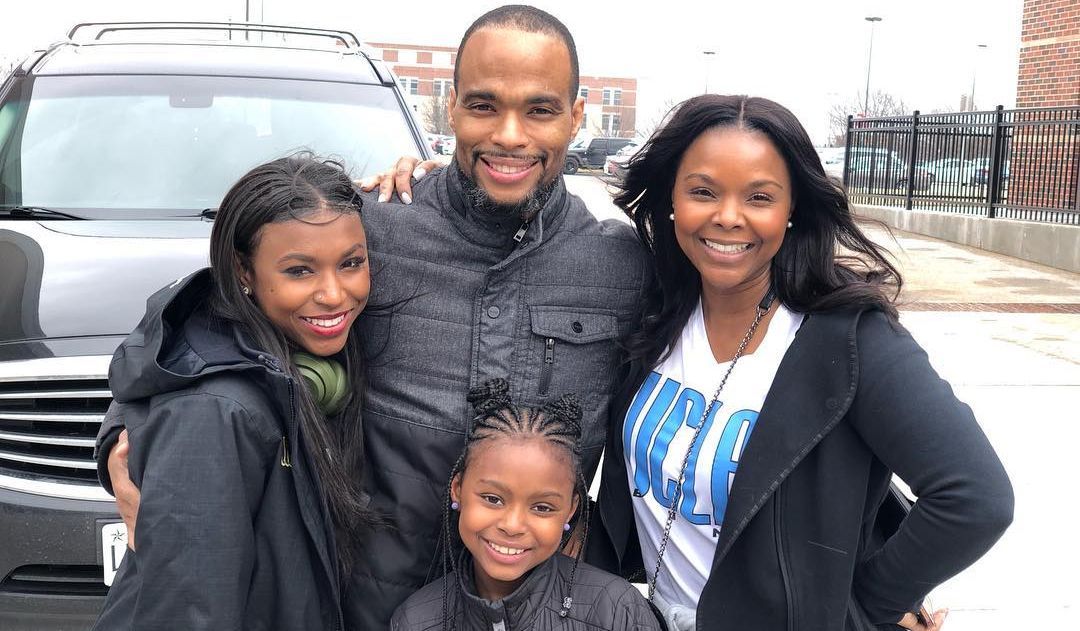 Nia Dennis was born on 23rd February 1999 in Columbus, Ohio, to Casey and Deetra Dennis. Her parents recognized her talent early on and encouraged her to start training. "My parents said that when I was young I would always play around on the monkey bars." Nia told USA Gymnastics. "They suggested that I get started in gymnastics."
At around age seven, Dennis made her gymnastics debut. Six years later, the Ohio native joined the National Team. Nia is considered one of the brightest gymnastics prospects in America not only for her skill but also for her creativity.
In late January 2021, Dennis grabbed the world's attention by producing a sensational 'Black excellence' floor routine as UCLA took on Arizona State. Nia took the knee and raised a fist before dancing to Kendrick Lamar's DNA. She then paid homage to her father and black fraternities by stepping and snap dancing to the beat. Afterward, Nia told UCLA Athletics:
"I wanted to have a dance party because that's my personality. I wanted to give a tribute to my father. He's Greek, he was in fraternities, and stepping is really big."
Nia's proceeded by clapping under her knees as Missy Elliott's Pass the Dutch blared in the background. A series of West Coast street dances followed, complete with a mid-air split, as Monica's Everytime Tha Beat Drops played. The routine earned Dennis a near-perfect score of 9.95 out of 10. She later talked to the Los Angeles Daily News about the motivation behind her viral routine:
"This routine definitely reflects everything that I am today as a woman and of course I had to incorporate a lot of parts of my culture."
Nia earned plaudits from Kamala Harris for her Beyonce-inspired 2020 floor routine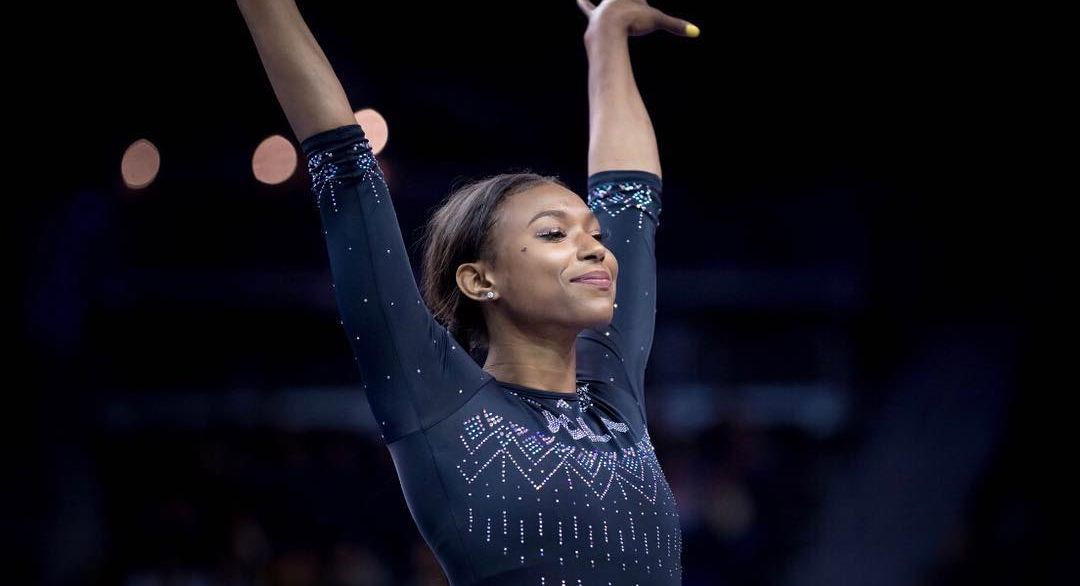 The first time Nia danced on the floor was at a Pac-12 conference meet in 2020. The Beyonce-inspired routine earned a score of 9.975 out of 10. Dennis danced to Beyonce's Crazy in Love, 7/11, Ego, and Destiny's Child Lose My Breath. "That was just all fun, and she can just turn her personality on and let it shine," the announcer declared after Nia completed her awe-inspiring dance.
Celebrities like then California Senator Kamala Harris, singer Alicia Keys, and Jada Pinkett Smith took to Twitter to show their amazement and congratulate Nia. Dennis's flawless routines result from Nia's hard work and the motivation she gets from assistant coach and professional dancer BJ Das. Nia told Bruin Banter:
"It's been really amazing. She's provided a lot of different styles and a lot of different moves that I can work with and different things that I can try, especially moves that I'm not really comfortable with, breaking me out of my comfort zone a little bit, which I think is really cool."
---