Ben Platt is one of those performers that can seemingly do anything. He is a brilliant actor and an amazing vocalist. Pratt is the ideal musical theatre actor, and he knows it. His ability to express emotions in a raw and uncensored manner has made him a musical theatre star.
Ben is still quite young, and he is determined to push his boundaries. He wants to see how far his talents can take him in the film and music industries. Ben is already a fan favorite, and he is set to be a famous figure for many years to come.
Keep reading to find out more about Ben Platt.
He fell in love with acting when he was young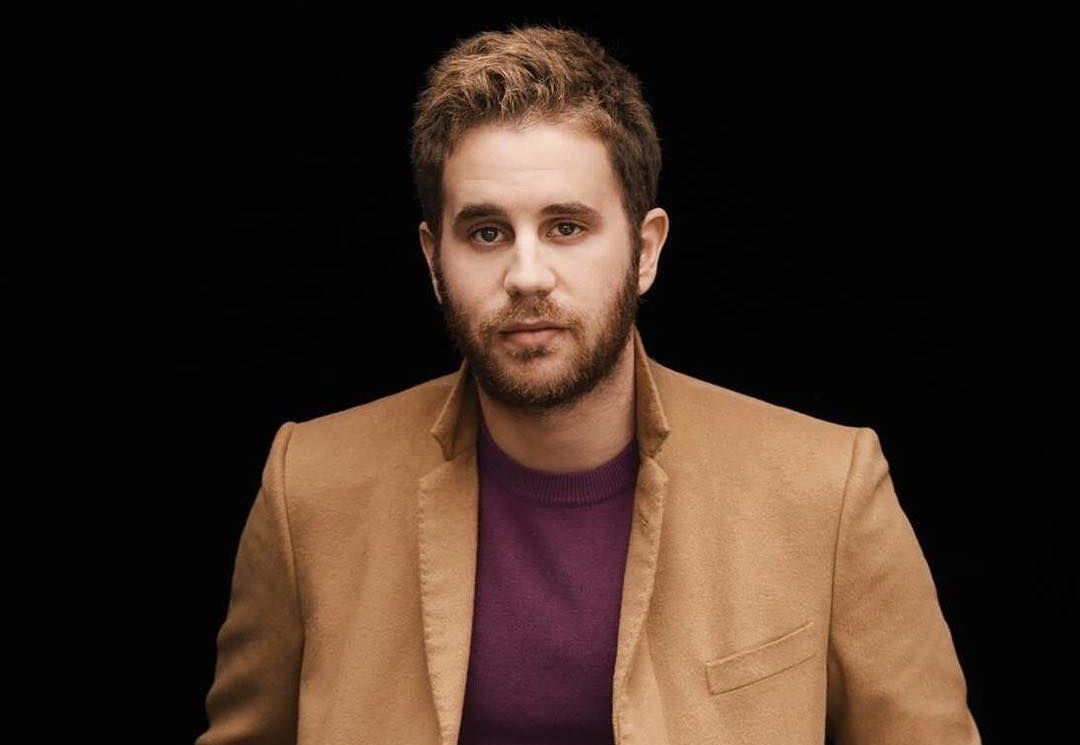 Platt was born on 24th September 1993 in Los Angeles, California to Julie and Marc Platt. He grew up as the fourth child among five siblings.
His Jewish family encouraged singing and dancing and, this fostered Platt's interest in music and theatre. When he was 6, all he wanted to do was to perform as many times as he could. Platt told The Chicago Tribune that all his siblings attended after-school musical theatre programs. However, he was the only one who showed keen interest;
"I was the one who stuck with it and actually kept doing it all through high school."
Platt attended the Adderley School of Performing Arts in the Pacific Palisades. His love for theatre transformed Ben into sort of a loner since the other kids didn't share his interests. He told The New York Times that other kids were interested in sports and video games;
"I spent a lot of time turning over furniture and trash cans and staging 'Cats' in my backyard."
Platt spent ten years studying musical theatre at Adderley School. He then went to the Harvard-Lake School, where he graduated in 2011. Platt then attended Columbia University, but he deferred after six weeks to take part in a play. However, he went back to complete his education after finishing work on the play.
He is an accomplished theatre actor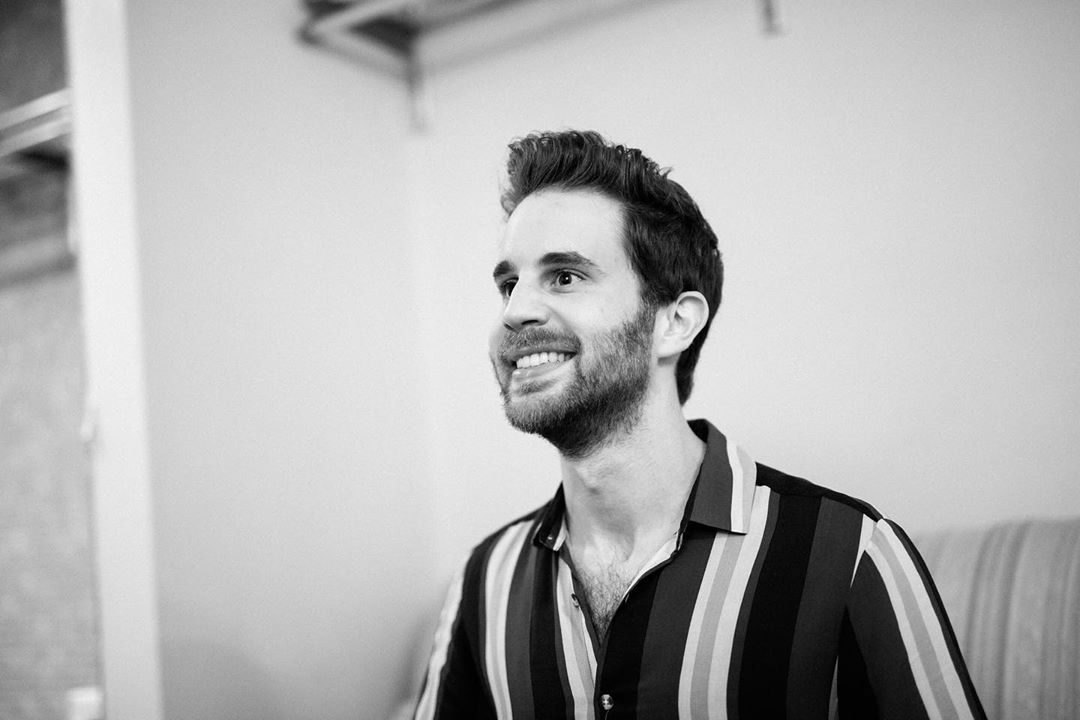 Platt has made a name for himself as a theatre actor. He made his debut when he was 9 in The Music Man alongside Kristin Chenoweth. At the age of 11, he went on a national tour of the play Caroline, or Change. He also appeared as Philip Griswald in the play, Dead End.
When Ben was 17, he appeared as Jean in a production of Les Miserables. In 2012, he played the role of Arnold Cunningham in The Book of Mormon. Platt received a lot of plaudits for his role in The Book of Mormon.
The Book of Mormon premiered on 19th December 2012 and run for almost a year at the Bank of America Theatre. In 2014, Platt reprised his role when the show returned at the Eugene O'Neill Theatre. In 2015 and 2016, Platt played the lead role in the play Dear Evan Hansen. He also appeared in the plays, The Secret Garden (2016), and Parade (2018).
He has made appearances in film
Pratt made his film debut as a young boy in the film, Red Riding Hood. He also played the role of Benji Applebaum in Pitch Perfect and Pitch Perfect 2, and the role of Daniel in Ricki and the Flash.
Pratt also played the role of Joel in the film The Female Brain and Bram Shriver in Drunk Parents. He also appeared in the TV show, Will & Grace. He is also set to appear in the upcoming series, The Politician.
He is famous for his role in Dear Evan Hansen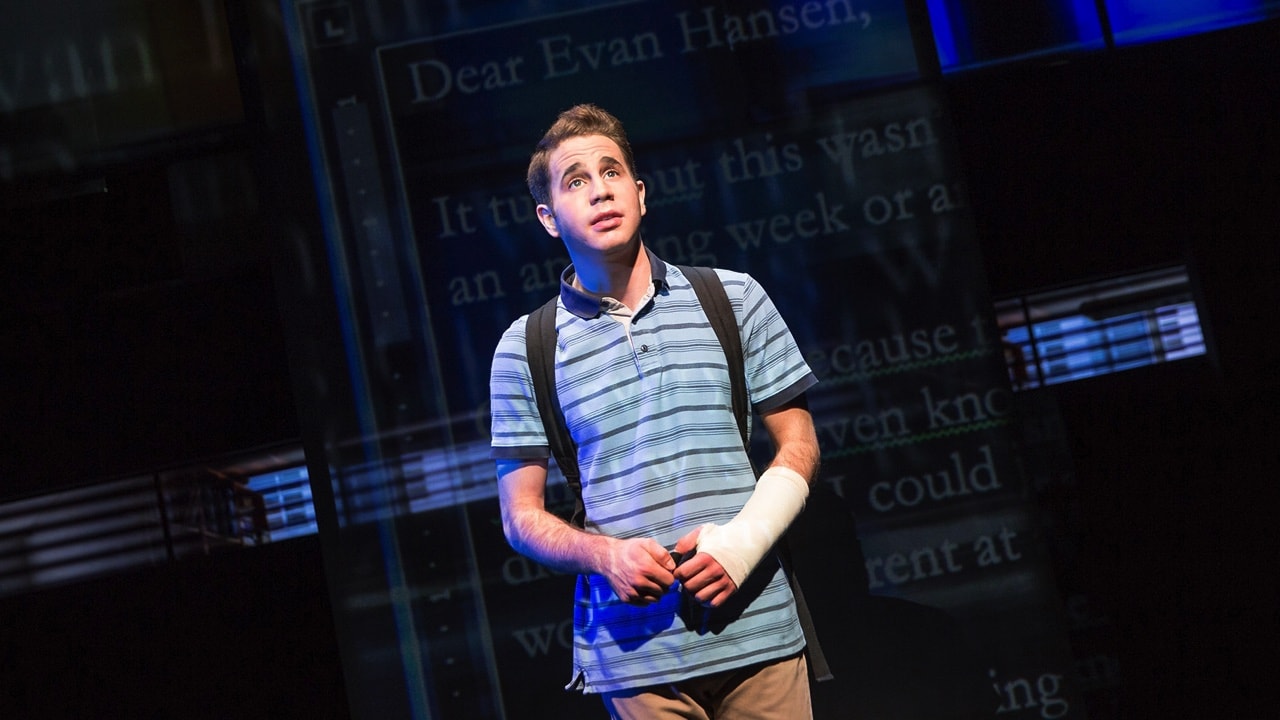 Pratt met the directors of the Dear Evan Hansen when he auditioned for the musical Dogfight. One of the directors, Justin Paul, talked to The New York Times about his audition;
"He was incredible. But we'd just begun casting on the show, and the leads were all in their 20s. It was one of those casting moments when you know someone is so special, but you know he just doesn't fit."
Pratt was 17 at the time, and the directors felt that he didn't fit in well with the rest of the cast. The other director, Benj Pasek, was equally impressed and he requested Pratt to keep in touch for another play that the directors were writing.
Pratt thought that nothing would ever happen, but the directors silently tracked his career. Benj and Paul eventually contacted Pratt to play a role in Dear Evan Hansen. The pair initially considered Pratt for the role of Jared, but Benj thought that Pratt was better suited for the role of Evan. Pratt told The New York Times;
"I think Benj was the one who wanted to give me a shot to be the hero of the story, though. And he convinced everybody that I should read for the lead."
Steven Levenson talked about Pratt's role in the play;
"I've never met an actor who has such emotional access. Yet every night, as intense as the role is internally, he hits each moment exactly the same. He's technically perfect, every time. I find it a mystery. He really is a unicorn."
The New York Times described his performance;
"It's like trying to describe why Stephen Curry is good at basketball. There's an element of genius there that can't really be captured."
He is a multiple award winner
Pratt won the Lucille Lortel Award for Outstanding Lead Actor in a Musical for his role in Dear Evan Hansen. He also won the Distinguished Performance Award at the Drama League Awards and the Tony Award for Best Actor in a Musical. He became the youngest actor to win the awards.
Tony Award winner, Neil Patrick Harris, praised Pratt while talking to The New York Times about Pratt's performance in Dear Evan Hansen;
"He sings through tears! Think of how hard that is to do, to sing an entire song and cry simultaneously. I couldn't do it. I physically couldn't do it. I'd sound like a goat."
He has a famous dad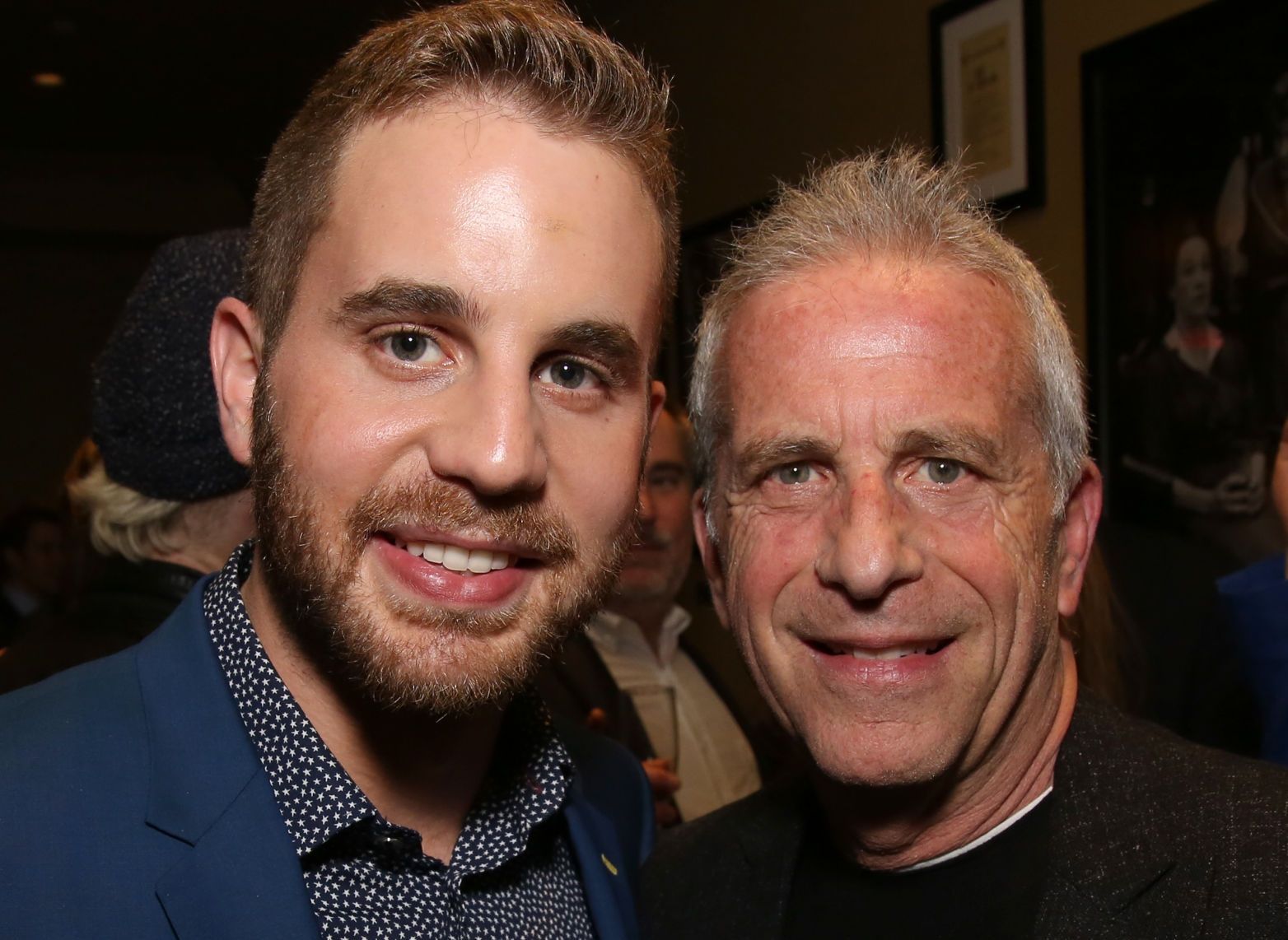 Ben's dad is well-known film producer, Marc Platt. Marc is famous for producing hits such as the Broadway musical, Wicked, and the hit film, La La Land.
Ben told The New York Times that having a famous dad has given him an advantage in the industry;
"It would be totally disingenuous if I didn't acknowledge that being my father's son has helped me. But it's also made me aware of how lucky I am, and how hard I have to work to prove I deserve these opportunities I've been given."
Ben knows that he is lucky, and he is determined to prove that he deserves the opportunities that he is getting. His father has a lot of experience in the entertainment industry, and he tries to guide Ben through the industry. Ben told The Chicago Tribune that he learns a lot from his father;
"The biggest thing (my father) always reminds me of is that what is just as important as the type of performer you are and the talent you have is the kind of person you are. Because such a big part of the entertainment business is people wanting to work with you and being the kind of person that people are excited about seeing and rooting for."
He released his debut album in 2019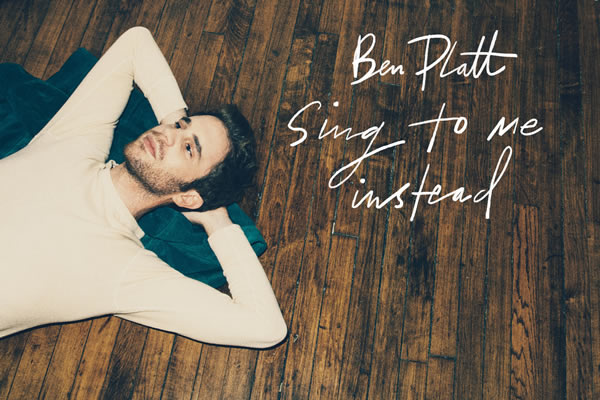 It's in no doubt that Pratt has a great singing voice. Pratt told People that after winning a Tony Award, he felt that it was time to chase a singing career;
"As a kid, I wanted to do an original musical and get a Tony, and so the fact that that happened is such a freeing thing. Now I can sort of go down another path and see where that leads."Sing to Me Instead"As a kid, I wanted to do an original musical and get a Tony, and so the fact that that happened is such a freeing thing. Now I can sort of go down another path and see where that leads."
In 2017, he signed a recording deal with Atlantic Records. In January 2018, he performed Leonard Bernstein's, Somewhere, alongside Justin Goldner and Adele Stein at the Grammy Awards.
Platt released his debut album, Sing to Me Instead, on 29th March 2019. He talked to People about the content in the album;
"It's completely me. I'm getting to share without any filter of character or writing. But I really am loving that feeling."
The song has 12 songs which deal with Platt's romantic life over the years. Platt lays bare all his emotions about all the people that he has loved. He told People;
"If I was going to write about people I loved, I wasn't going to pretend they weren't men just because I hadn't talked about that before."
Pratt came out as gay to his family when he was 12. However, he hadn't really talked about his sexuality before the release of his album.
Judaism shaped the man that he is today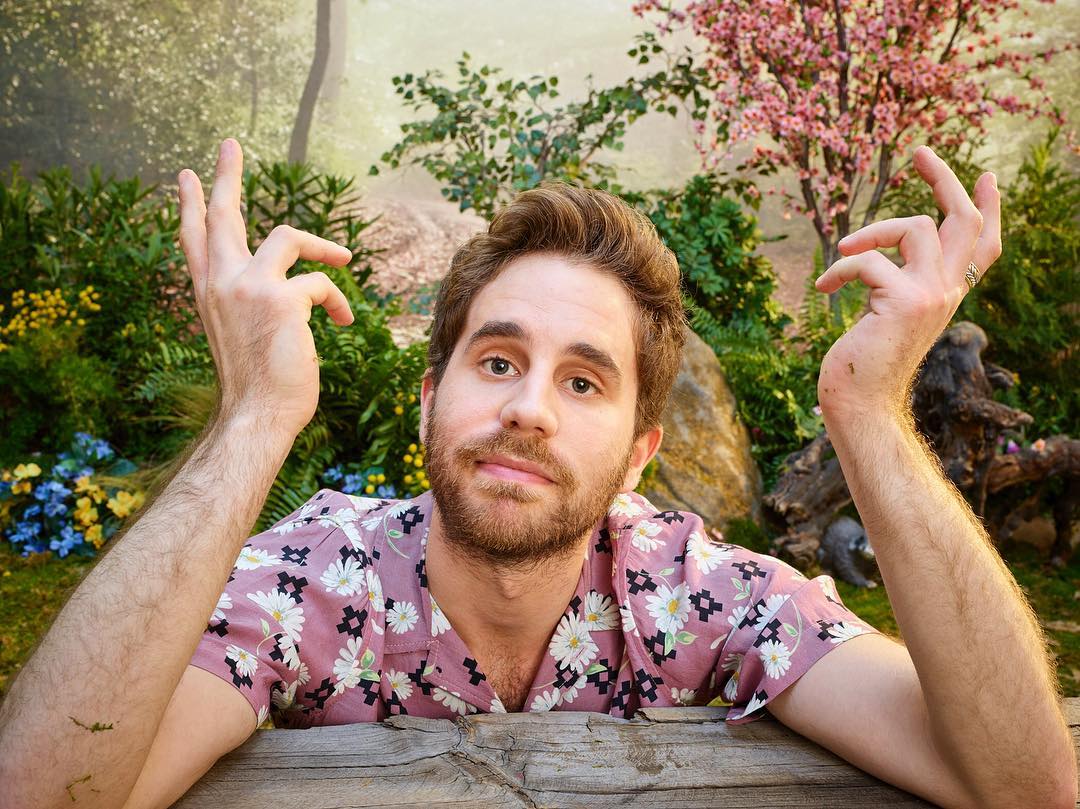 Ben comes from a deeply religious family. His mother is a Los Angeles Jewish community lay leader and a former board chair of Camp Ramah in California. At a 2015 Camp Ramah alumni event in New York, he revealed that Camp Ramah helped him develop his talent as a musician.
Ben also credits Camp Ramah for helping him decide what kind of a man he would be. He said;
"…going to camp and being your own person there and learning how to socialize with other Jewish kids and discuss Judaism openly was a hugely impactful thing for me, and that is kind of the reason I am still very close to my Judaism."
Ben anchors his life on the teachings of Judaism. He revealed that even at a young age, he still needed religion to figure out life. While talking about Camp Ramah, he said;
"It was this continual sort of support system where I would go back every year to grow as a person…I'd go back to camp and sort of workshop myself a bit more."
He works with charity
Ben is a selfless person who enjoys giving back to society. In March 2018, Platt and Lin-Manuel Miranda released the song, Found/Tonight. Platt donated part of the proceeds of the song to the March for Our Lives anti-gun-violence initiative.
Platt and Miranda also performed the song at the organization's rally in Washington D.C. on 24th March 2018.
Also Read: The Untold Truth Of Tan France
---