Tan France is one of those charismatic human beings that stand out in a room full of people. He is the type of person that draws people towards him due to his superior style, confidence, and charisma.
France is at the top of the world right now as one of the co-hosts of Queer Eye. Tan looks like he was made for the spotlight. He has cultivated his likable persona while overcoming challenges brought about by his ethnicity and his sexuality. His story shows that anyone can become successful even with the odds stacked against them.
There's a lot more to Tan France than he lets on. Read on as we tell some of the untold truths about him.
He hid his sexuality when he was young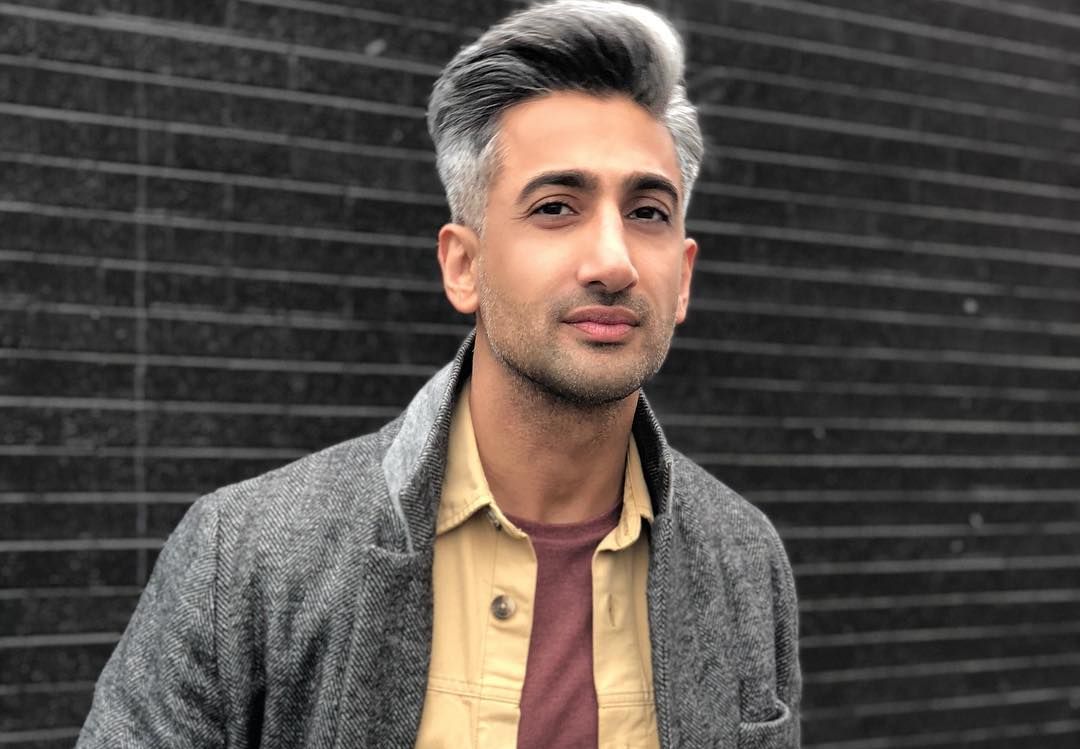 France was born in South Yorkshire, England to Muslim Pakistani parents. His parents raised him under strict Muslim rules that didn't condone gay relations.
While growing up, he began to realize that he was different. At the age of six, he started sitting with his legs crossed like he had seen a female teacher doing. He told The Guardian;
"I thought, 'Ooh, that's elegant, I want to sit like that.'"
He continued sitting with his legs crossed until a teenage cousin told him that boys shouldn't sit like that. One day, France's father bought him Barbie dolls without realizing that they were girl toys. France told The Guardian that he thinks his father did so while in competition with his uncle who had bought Barbie dolls for his daughter.
France loved the dolls, but he knew that he could only play with them in private. He told The Guardian;
"I was frightfully aware that if everybody said I was obsessed with this, it might lead to negative consequences…So I didn't play with the doll's house when other people were around."
It became clear for him that he was gay when, at age 13, he fancied a shirtless boy during PE. The realization didn't come as a surprise for him, and he states that he never felt attracted to women. He told The Guardian about how he felt at that point;
"I'm not going to try to change it. I don't feel wrong. I don't remember any adverse feelings except, oh shit, you probably need to figure out how to hide it."
Being gay was a taboo in the Pakistani community and his family home. He had to keep it hidden for as long as he could.
He came out as gay when he was 16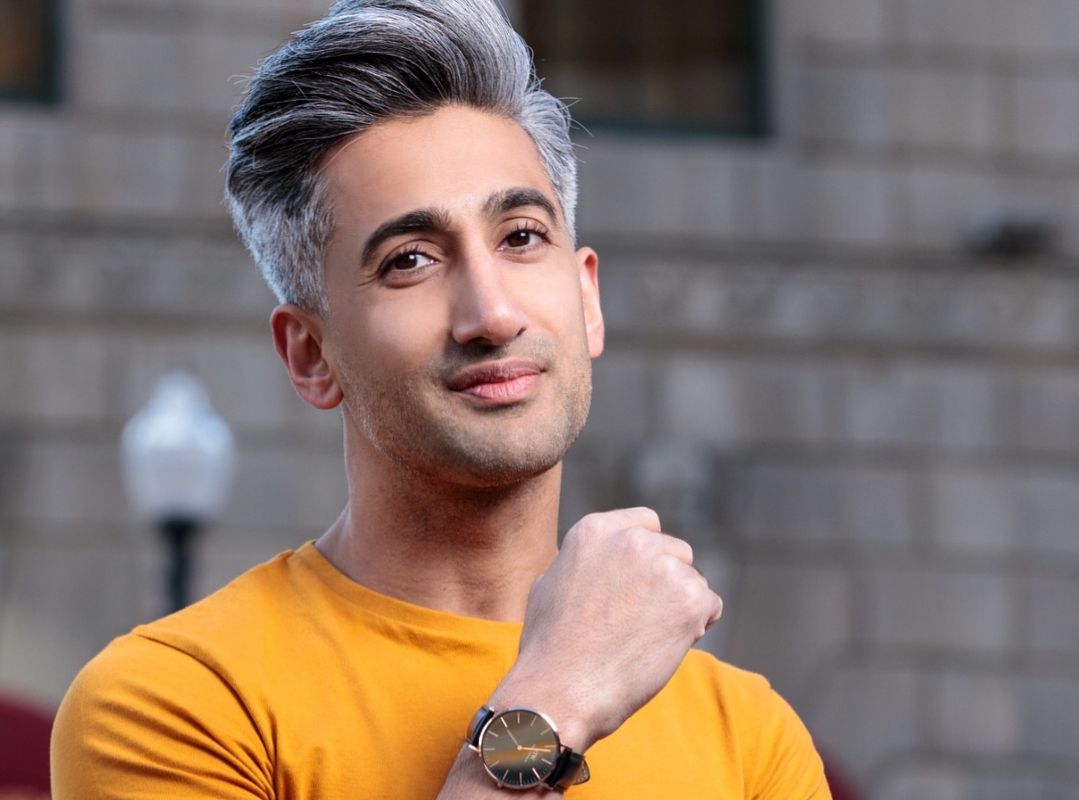 At 16, he went to Doncaster College, and he met his first boyfriend at a part-time job he did at a BT call center. He started by telling his friends, his siblings, and then his mother. His family was shocked, but France understood that they needed time to accept his decision.
By that time, his dad had passed away. He told The Guardian;
"They had planned a whole heterosexual life for me and it was just shocking to hear that plan was never going to come to fruition."
He is an entrepreneur and fashion designer
After college, France worked for Zara. He also worked for Selfridges and Chanel. France wanted to get as much experience as possible before starting his own company. In 2008, France moved to the US to work.
In the US, he got a job as a regional manager at a Mormon modesty clothing manufacturing plant. This experience familiarized him with the key business aspects of buying, shipping, and distribution. However, after a few years, his visa ran out and, he went back to England.
He started his clothing line, Kingdom and State, while in the UK. The clothing line targeted members of the Mormon community who wanted to look fashionable while still dressing according to Mormon guidelines. He told The Guardian;
"These girls were cute and wanted to be fashionable. I wanted to create a London look for them that just so happened to cover the areas of their body they had to cover as Mormon women."
People loved his clothing line, and it became a hit in Utah. Apart from that, he is a partner in the Rachel Parcell clothing line. France moved to the US permanently in 2015.
He is one of the hosts of Queer Eye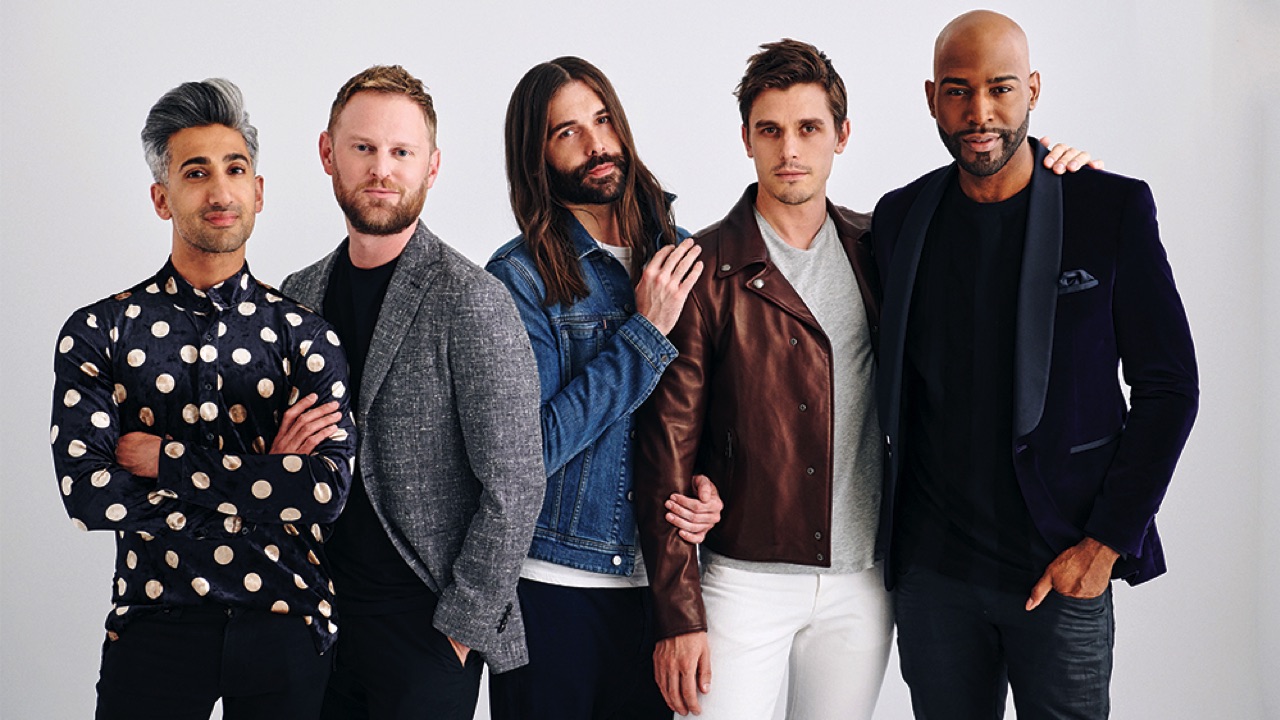 Queer Eye originally premiered on Bravo in 2003 as Queer Eye for the Straight Guy. Tan is one of the five hosts in the remake of the hit show. The five hosts transform the lives of ordinary people by giving them a total lifestyle makeover.
The cast includes Tan (fashion), Karamo Brown (culture and lifestyle), Jonathan Van Ness (grooming), Booby Berk (design), and Anton Porowski (food and wine). The cast has great chemistry on screen, and it is partly due to their close relationship off-screen.
The five of them hit it off immediately after they met at the audition. The group formed their Fab Five text group, and, out of 40 people, they were all picked as hosts of the show. When Tan went for the auditions, he only wanted to make friends, and he picked the best four that he could find. Tan told The Guardian that his husband advised him to go;
"My husband said, 'You've been moaning for years and years that you have no gay friends. There is going to be a room of gay men and you are the most sociable person I know: just go.'"
Tan and his co-hosts feel the pressure of living up to the hosts of the original show. He told Cinema Blend;
"There's a lot of people that we need to represent here. We had so much fun, but there was always that feeling: don't let people down."
The hosts of the popular show haven't let fans down yet.
He didn't plan to appear on Television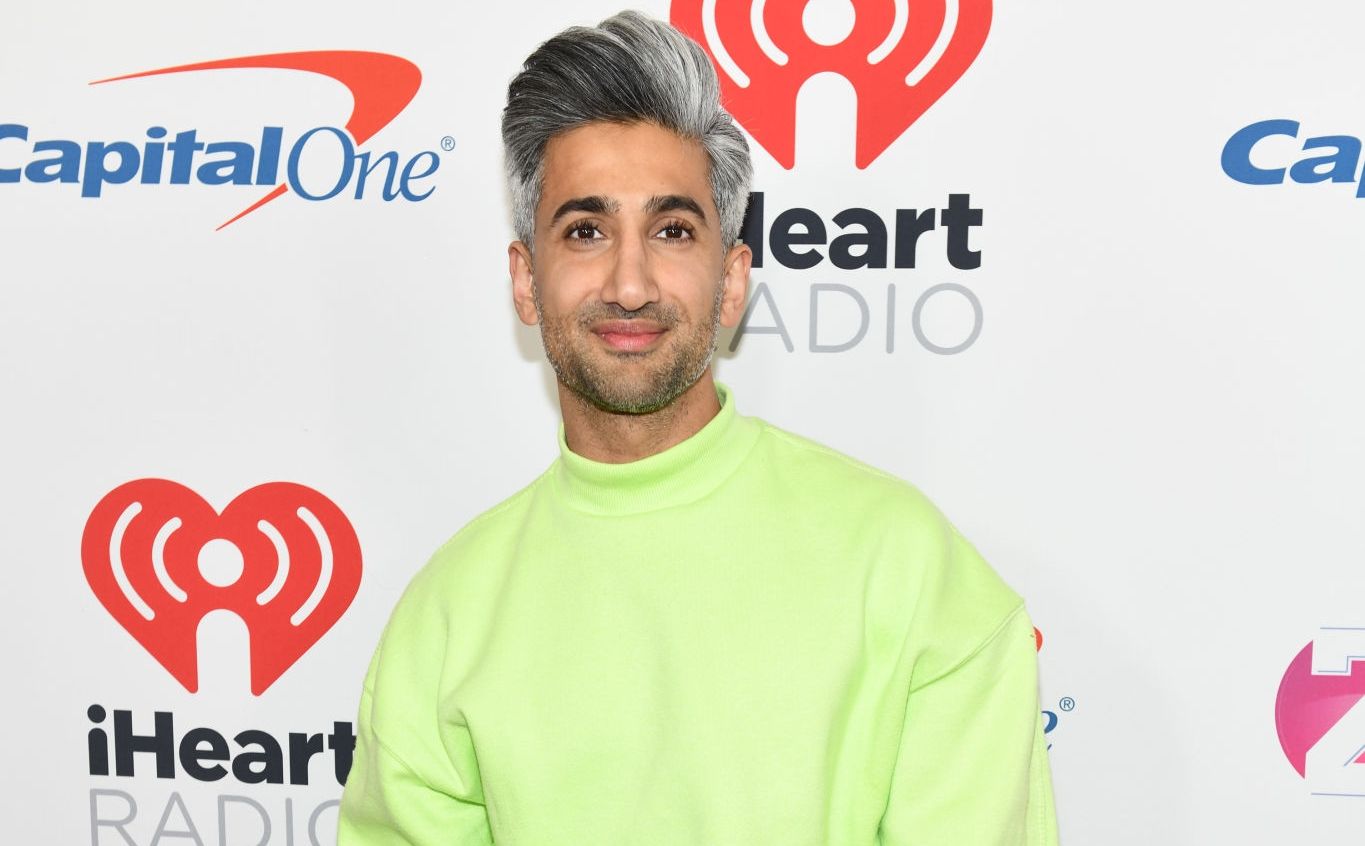 Tan's plan was to pursue a career as a fashion designer, but the producers of Queer Eye had other plans for him. The producers invited him to appear on the show after discovering him on social media.
He told ET that he wasn't confident about getting the job after being shortlisted;
"I thought they weren't going to cast me because I made it clear to the person that told me I got this job, 'You are out of your mind. Do not give me this job. I get uncomfortable getting my photo taken.'"
France got the job, but he still doubted himself;
"So the first day I was terrified and I thought, 'Oh, no, I'm not cut out for this,' until the last day, when I felt that this job was made for me!"
It has been a great experience for France, and he states that he draws a lot of joy from being a host in Queer Eye.
His husband is a cowboy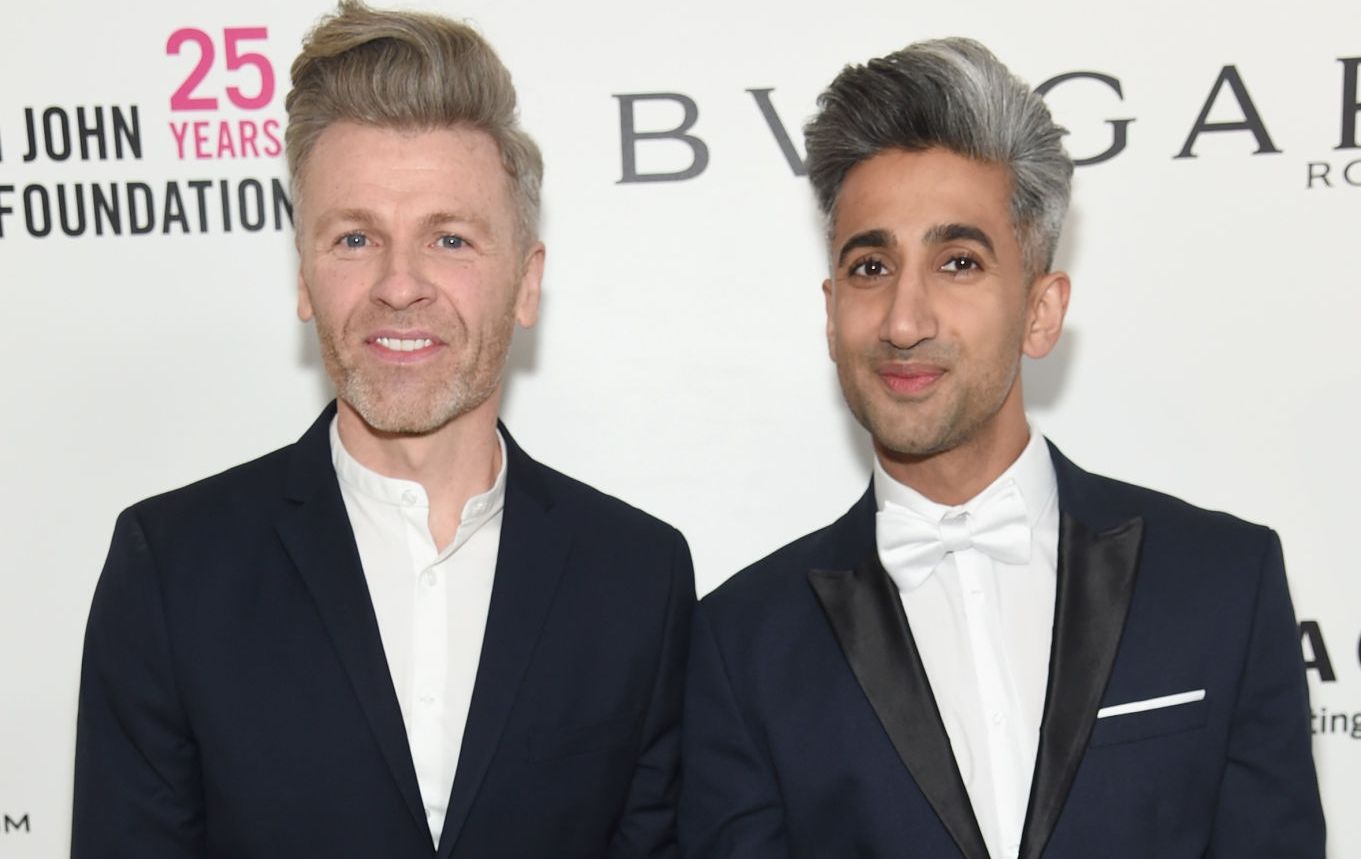 Tan met his husband, Rob France, in Salt Lake City in 2008. Rob was a nurse and former Mormon and, he ran a cowboy ranch in Wyoming.
There was an instant connection between Tan and Rob. Both of them had conservative upbringings, and he was attracted to the fact that Rob didn't drink. The couple maintained a long-distance relationship, and they eventually got married in 2013.
France told The Guardian that it wasn't difficult for him to maintain a long distance relationship with Rob;
"It wasn't hard work at all. It was the constant, the easiest thing in my life."
Tan considers himself to be a very lucky man to have Rob as a husband. The couple appears together a lot and, they look happy and in love. Rob had a role to play in Tan's career since he is the one who encouraged him to go to the final casting.
Tan's family know that he has a husband, but they have never met Rob in person. France told The Guardian that his family is slowly accepting Rob as a member of the family.
His family now supports what he does
It was always going to be difficult for his conservative family to accept France for who he was. France decided to speak to his family after the first airing of Queer Eye. He told The Guardian;
"I didn't want my family to feel the pressure of people around them thinking, 'This is your son and he's going around being very openly gay, control him better."
France was happy because his family accepted who he was. He opened up about it on Jonathan Van Ness' podcast, Getting Curious;
"But when they finally watched the show and they said, 'It was so much better than we expected, you've done us so proud. You're just who you are."
Tan is extremely busy with his hit show, and so he doesn't get time to visit his family in England. However, he told E! News that they keep in touch via Facetime;
"The nice thing is that with Facetime, I sit there with my tea and coffee, they sit there with their tea and coffee. It feels like you're hanging out with them."
He is a fashionista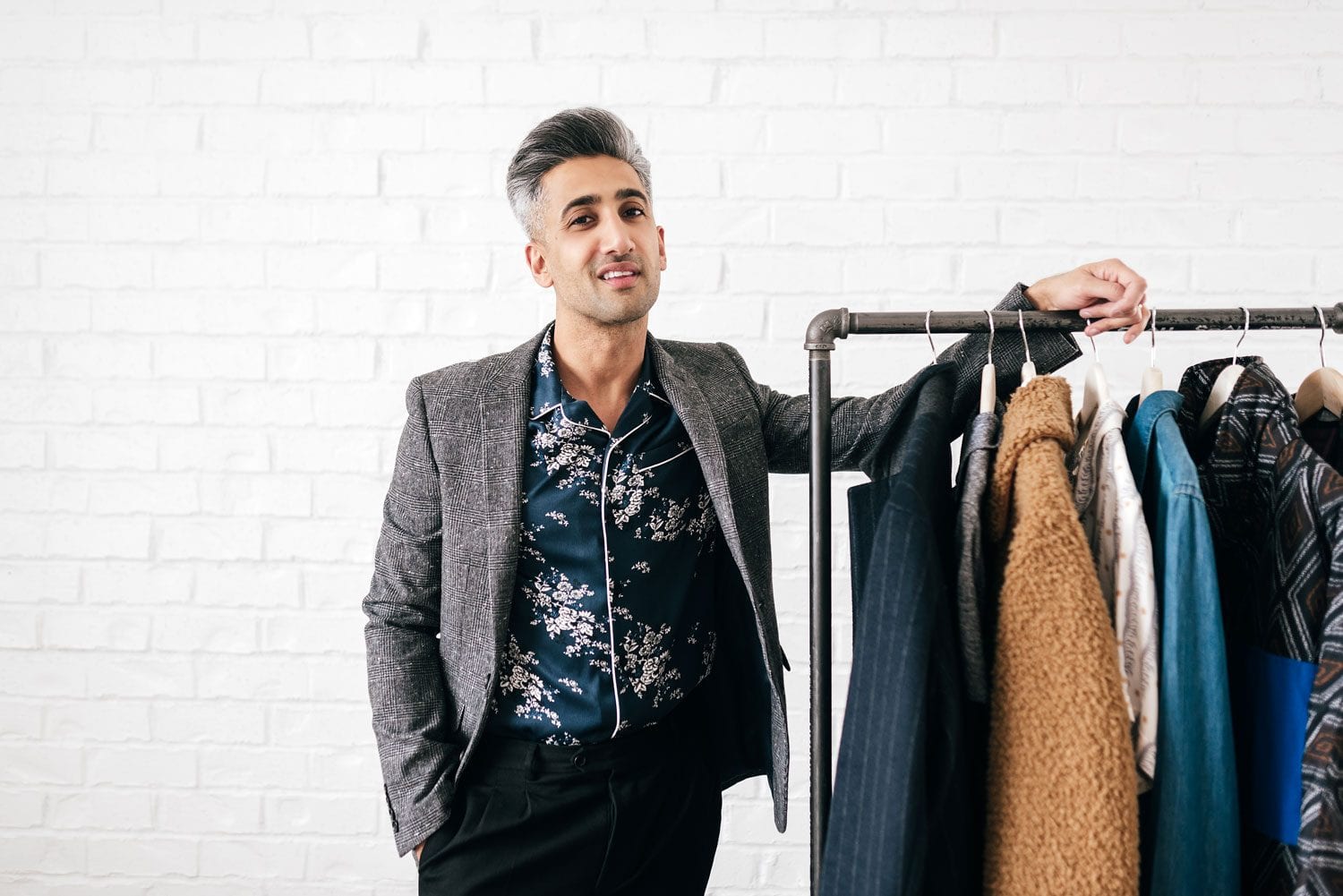 Tan told E! News that his dressing determines his mood for the day. If he feels like he doesn't look good, he won't have a good day. He told Out Magazine;
"Clothes are a lot more powerful than we give them credit for and they can change the way you feel and act, which could ultimately help you succeed in your career and life."
France told E! News that he draws fashion inspiration from Justin Bieber;
"I love that he's super experimental. I wouldn't push my agenda on him; I don't want to ever force what I think is appropriate onto somebody. Especially when you're young, play with style."
Tan's keen eye for fashion has endeared him to his fans and celebrities alike. On an episode of Saturday Night Live, he helped revamp Pete Davidson's style. Pete was so impressed that he asked France to help him with his attire for his upcoming wedding. Unfortunately, Pete's wedding to Ariana fell through.
On the Queer Eye show, France helps with a guest's makeover by styling them differently. However, his desire for transforming people's lives isn't limited to the show. He is in a partnership with Men's Wearhouse, which involves giving homeless people the tools they need to gain employment.
He told E! News; "I show them a better option for them, and try to create the best version of themselves. This is exactly what Men's Warehouse is doing; they are not trying to change the person. They are just saying look if you want the job you probably need to dress appropriately for it, and let's help you out."
He revealed that he suffered from depression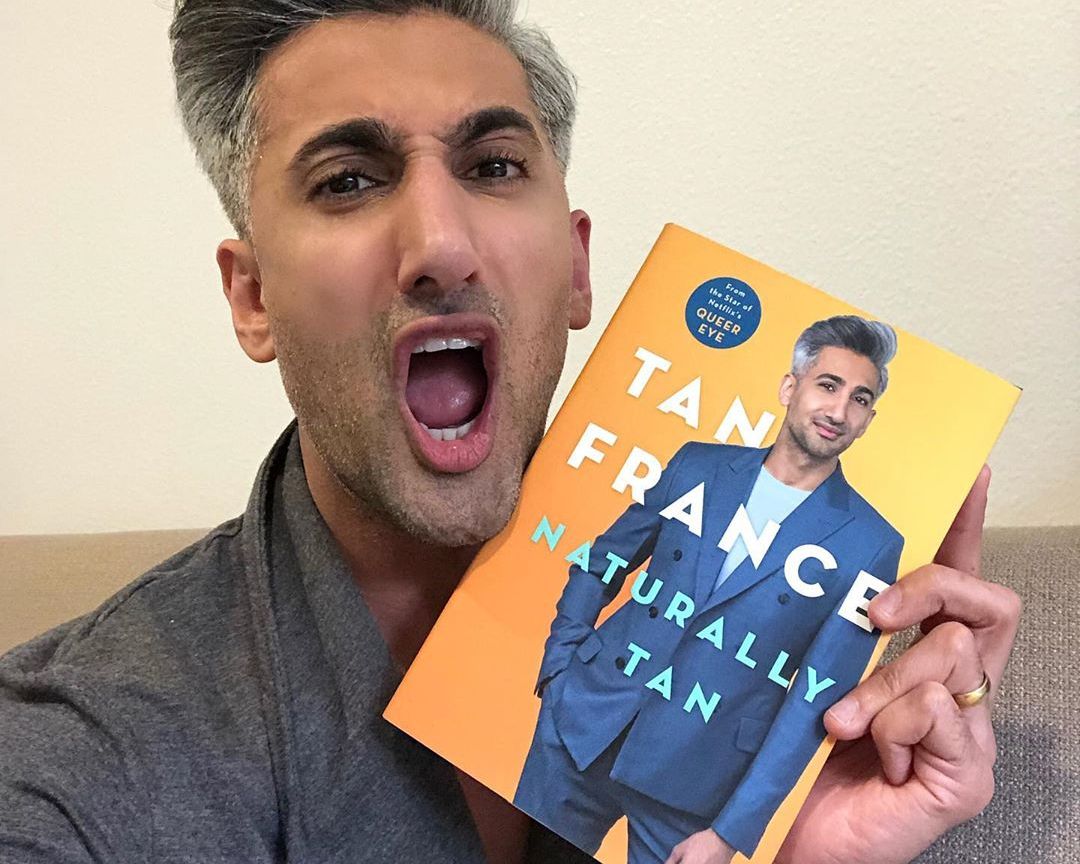 In June 2019, France released a memoir titled, Naturally Tan. France wrote the memoir to tell his story from his childhood in England to his married life in the USA.
France is very open in his book, and he even revealed that he suffered from depression. Before appearing on Queer Eye, he worked three jobs, and it took a toll on his mental health. He wrote in his book;
"The truth is, I was starting to feel depressed, which I had never felt before. I had been blue, but this was different.'
He was feeling down and, he knew that his husband was the only person who could talk him out of the suicidal thoughts that were in his mind. He writes in his memoir;
"I want to drive off this bridge, and I need you to talk me out of it."
Rob managed to talk him out of it, and Tan realized that he needed to take better care of himself. After landing his role on Queer Eye, France sold his businesses.
He keeps details about his religion secret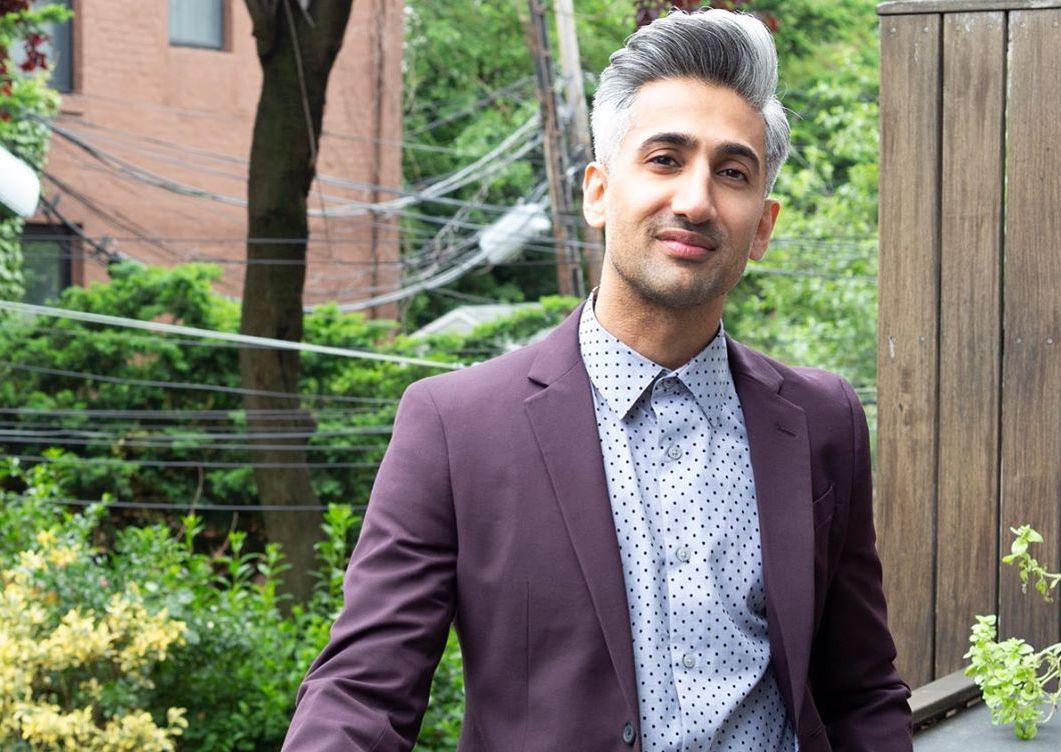 France prefers to keep the finer details about his religion and his family secret. He revealed to The Guardian:
"…we don't talk about that. Just because I am on a TV show does not mean people have access to every facet of my life. I never got into this as if it were my reality show."
He represents the marginalized communities
Tan France is a gay Pakistani boy who grew up in England. He faced a lot of racism over the years, and it inspired him to become a voice for the marginalized communities.
France knows how hard it is to make it as a gay Pakistani, and he knows that he is lucky to be in his current position. Tan uses his position to represent the marginalized communities, but it's not easy. He told The Guardian;
"I represent many marginalized communities…There is also the pressure of how you are as an Asian man, and how you are perceived and how you should behave."
Also Read: The untold truth of Chris Appleton
---