Charlie Kirk is a radio talk show host famous for creating Turning Point USA. Kirk was among several Republicans who criticized former President Trump in 2016 before becoming staunch supporters of the controversial President. As chairman of Students for Trump, Charlie was at the forefront of a failed drive to recruit one million students for Trump's re-election campaign.
Kirk has courted controversy for spreading misinformation. For instance, he spread Trump's claim that hydroxychloroquine was an effective cure for the coronavirus, leading to his temporary ban from Twitter.
Charlie claims to be a staunch Christian, and so does his wife, Erika Frantzve.
Charlie started dating Erika in 2019 and married her in May 2021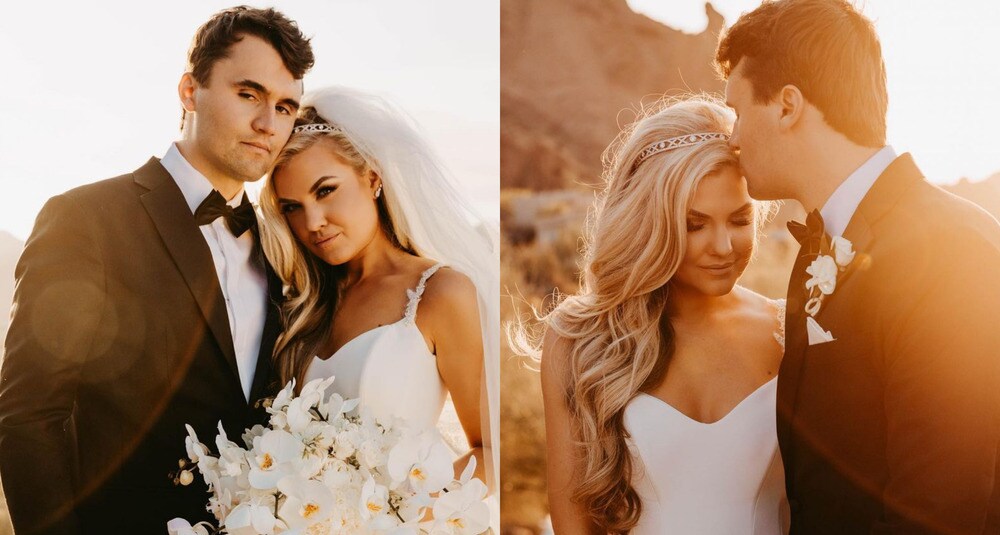 Erika's first tagged picture with Charlie was posted in June 2019, suggesting they began dating around this time.
Kirk proposed to Erika in early December 2020. "When God writes your love story, you get to marry your best friend," Frantzve wrote alongside Instagram photos of the proposal.
Charlie and Erika wasted little time before getting married: they tied the knot on 8th May 2021 in Scottsdale, Arizona. On 8th May 2022, Erika celebrated the couple's anniversary by posting photos of the ceremony alongside this lovely message:
"A year ago we stood at that altar making the most precious covenant with God as we became one flesh. A deep transformation and unification that I'll never be able to put into words. A year of adventure. Of laughter. Of endless memories. God knew all along, it was you. I love you endlessly."
In early January 2022, Erika appeared on The Charlie Kirk Show and said he appeared in her life at the perfect moment: "You did not come a second too late or a second too soon – you came at the exact time. I was like you know what, I'm running my race and I'm in a jet stream of healthy things, of having my life together, you came running right alongside me."
Charlie's Instagram posts are mostly related to his political activism, but he creates space for Erika once in a while. In November 2022, he celebrated his wife's birthday by posting a wedding photo and writing: "Happy Birthday E. I am so proud of the leader, businesswoman, wife and mother you have become. I love you so much."
Erika and Charlie welcomed their daughter in August 2022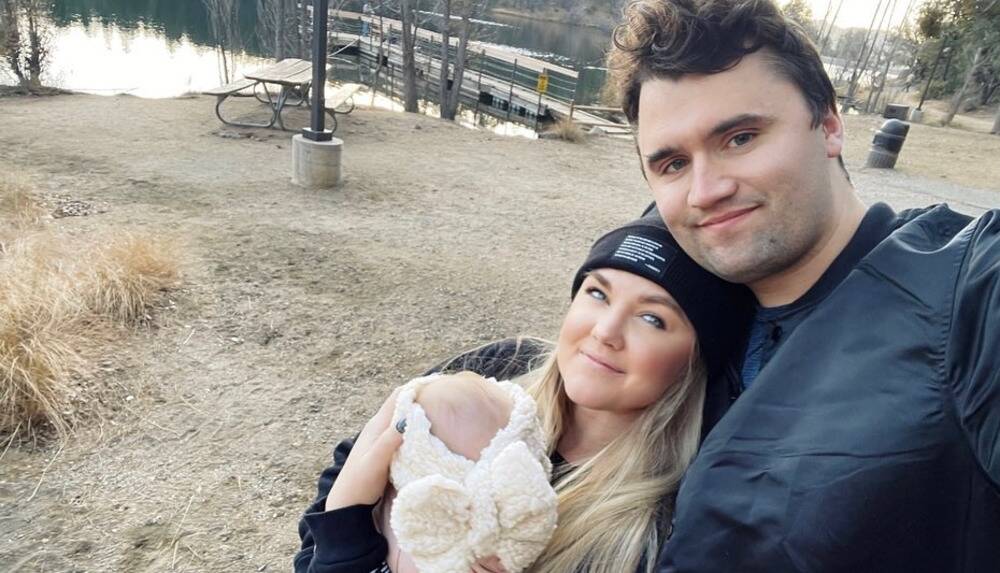 On 29th August 2022, Charlie surprised his Instagram followers by announcing the birth of his daughter: "Welcome to the world baby girl. We love you so much. Erika did so so well, praise God!" Kirk said on his show that his daughter's birth had given his life more meaning:
"When you look down in your arms and you see your child all of a sudden, everything that you're fighting for, everything that you care about, everything that you are pushing forward gets into absolute clarity almost instantaneously. It puts the entire fight… into an entirely new perspective."
Kirk said he and Erika agreed to keep the pregnancy private – they only informed close family and friends. Charlie said the couple felt something so special needed protection from prying eyes and social media conversations.
"It's not about the millions of people that might talk about it and to get likes and get shares and all of that," Charlie said. Erika and Charlie have kept the identity of their child secret – we don't know her name, nor have we seen her photo.
Erika Frantzve won Miss Arizona 2012 and runs several businesses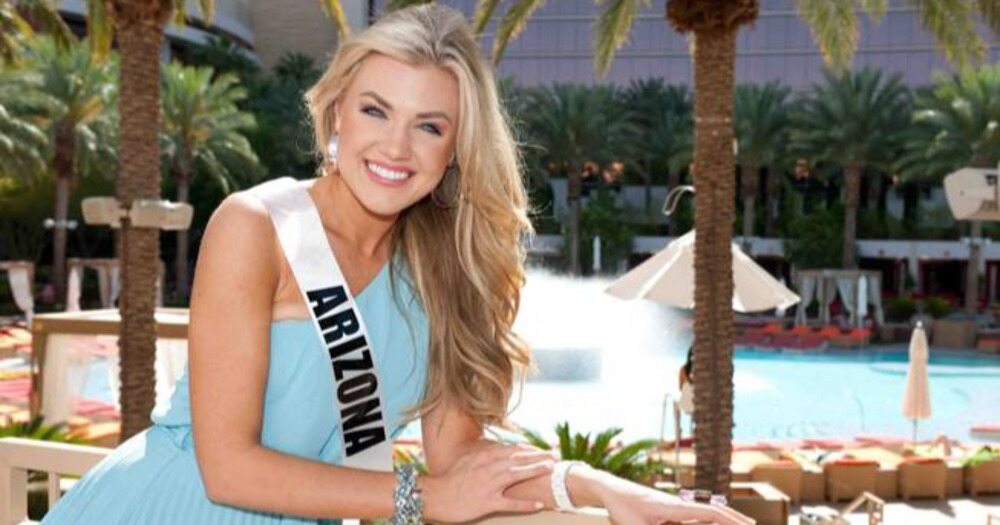 Erika Frantzve won Miss Arizona 2012 while studying political science & international relations at Arizona State University. Frantzve vied for the Miss USA crown but didn't make it into the top 16.
In 2017, Erika enrolled in Liberty University, earning a Juris Master Degree. Five years later, she earned her Doctorate in Christian Leadership from the same institution.
Frantzve runs a self-improvement podcast titled Midweek Rise Up and owns Proclaim Streetwear, an apparel brand. The brand's website claims its goal is to spread the gospel through clothing.
Proclaim Streetwear's offerings are expensive compared to competing brands, but Erika's company says that with each purchase, the buyer donates a garment to a needy person. The website reads:
"Because our clothing is mission-specific, you can either choose to personally pass out your second item to someone in need or select the option to have our PROCLAIM Street Team do it on your behalf. This is your grace to gift. Regardless of how it's given, we're grateful to have your service in our movement."
---