Derynn Paige is an American television personality who gained fame for participating in MTV's reality show, Double Shot at Love. In the first season, Paige was among the 20 ladies vying for the hearts of either DJ Pauly D or Vinny Guadagnino. She was a fan favorite to get picked by DJ Pauly D, but in the end, she suffered crushing disappointment.
Paige was among the six girls chosen to star in season 2 of Double Shot at Love. The restructured show gave Paige a second chance to find love, and she was successful as she found a connection with Pretty Ricky.
Paige and Ricky had a strong connection on Double Shot at Love and it appears that they are still together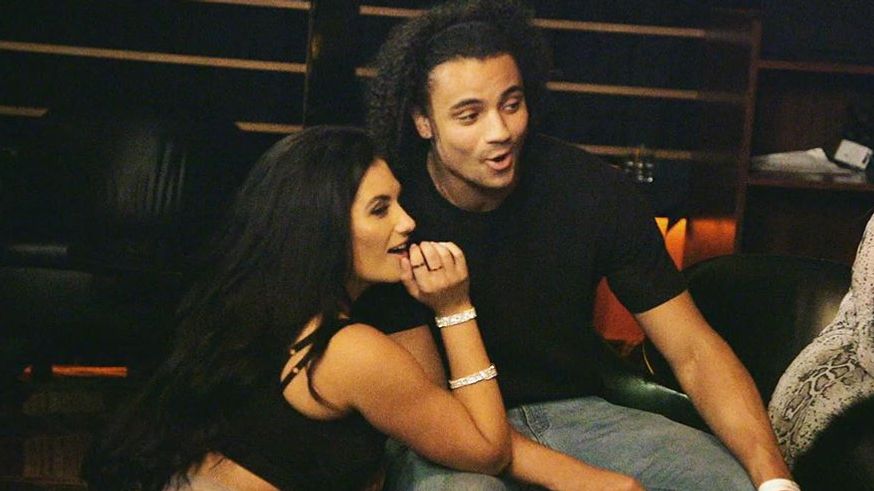 Paige and Ricky met after the Double Shot at Love crew decided to spice up an uneventful night by going to a local nightclub. Paige spotted the handsome Ricky, approached him, and struck up a conversation with the professional stripper. The flirtatious conversation ended with Ricky asking Paige out on a date.
On their date, the couple talked about their views on relationships, marriage, and children. Paige revealed that she'd planned to get married by 25 and start a family by 27. However, the man she'd wanted to marry cheated on her, forcing her to end the relationship.
Ricky also expressed a desire to start a relationship, but Paige questioned how a relationship with Ricky would work given his line of work. Pretty affirmed that his work as a stripper wouldn't affect his relationship as he would stay committed to one girl. The couple shared a steamy kiss after the date, as they made their relationship official.
It remains unclear whether Paige and Ricky stuck together after Double Shot at Love ended, but signs suggest that the couple is still together. The couple has been flirting online, and a recent tweet by Paige suggests that she found love with someone she met at Double Shot at Love. On 18th September 2020, she tweeted, "I got the real double shot at love."
Derynn worked as a nanny, bartender, and entrepreneur before appearing at Double Shot at Love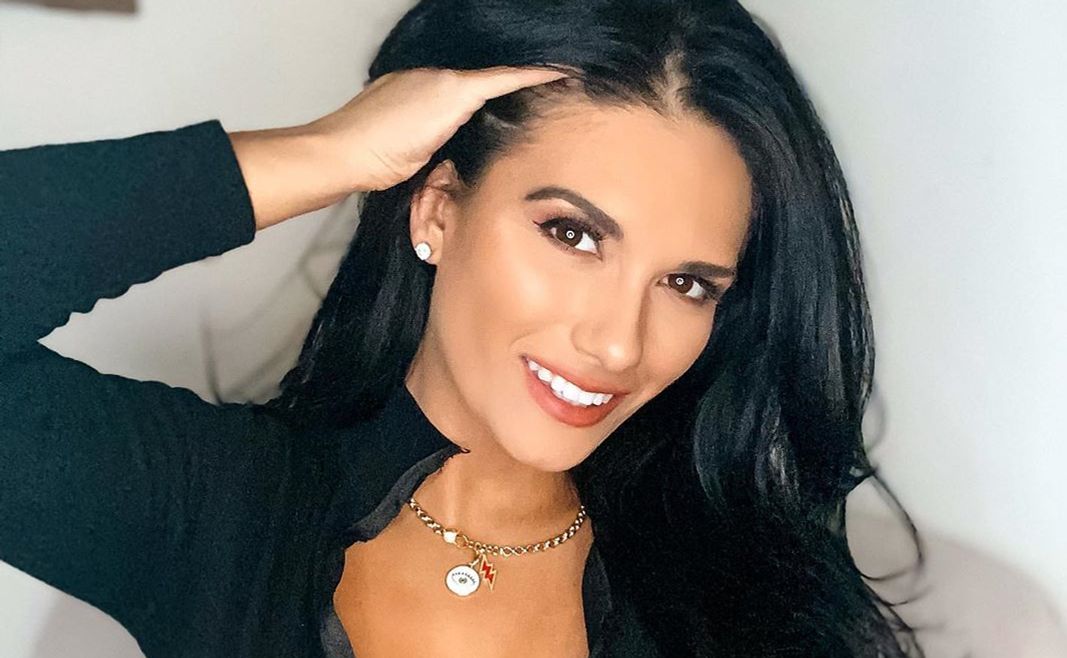 Derynn Paige was born on 25th August 1993 in Franklin Lakes, New Jersey. She was talented at golf and earned several scholarships due to her prowess as a golfer. However, a back injury halted her progress in the sport.
Paige started her entrepreneurial journey in college by selling branded t-shirts online. After college, she worked as a nanny and a bartender and worked on growing her social media following. She then got a call from the casting directors from Double Shot at Love, and it was a no-brainer for her to join the show's team.
She had just ended a toxic relationship, and she reasoned that the best way to get back at her ex was to pursue a relationship with a celebrity. Paige achieved a life-long dream by appearing in a television show, but she states that she is yet to achieve her career goals. She talked to Logan Hedrich about her career and stated that she is on the working toward her dream career.
However, Paige didn't give away what her dream career is. She said, "I wouldn't say that I have landed my dream job. I am definitely working towards my dream job. I have some things in my back pocket that I can't share yet. Big things are coming and I can't really say what. But I'm definitely working towards having that passionate job that everyone wishes that they have. I'm a big believer in if you follow your passion, your passion will follow."
---