DJ Pauly D is an American television personality known for starring in the reality show, Jersey Shore. He was the first housemate from Jersey Shore to have his own spin-off show, The Pauly D Project. Pauly's most recent reality show appearance has been alongside Nikki Hall in Double Shot at Love. 
Nikki Hall is one of the ladies who participate in Double Shot at Love. Her stint on the show has given her a massive fan base, and it has increased her Instagram following to 130K.
Pauly declined to get into a relationship with Nikki at the end of Double Shot at Love despite the couple having a strong connection
Nikki and Pauly's relationship started out slow in season 1 of Double Shot at Love, but as the season progressed, they got very close. Viewers expected that they would end up together at the end of the season, but Pauly chose not to get into a relationship with Nikki because she was 'too intense' for him. Nikki reacted to Pauly's decision via the following tweet:
"So I 'lost'? I think he did me a favor and set me free… I will never give up on love but I think I'm gonna hold onto my heart for a little while until I'm ready again to give my love to a man who will claim my genuine emotions as passion instead of 'too much' and 'too intense.'
Pauly and Nikki appear to be back together but Pauly still seems to have commitment issues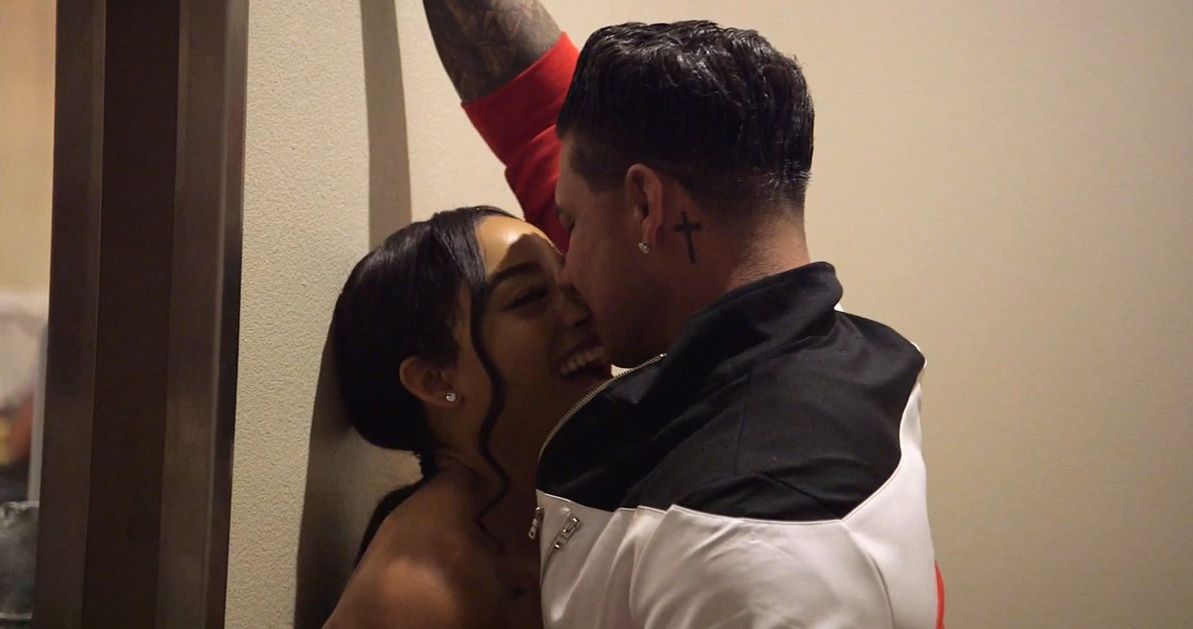 It was rumored that Pauly and Nikki got into a relationship after Double Shot at Love season 1 ended. Fans noted that Nikki filmed her IGTV cooking videos in Pauly's apartment, and TMZ reported that the couple spent a lot of time 'smooching' at a club in October 2019.
Nikki and Pauly appear to have reconciled in season 2 of Double Shot at Love, but Pauly is still struggling with commitment issues. In one episode, Nikki offered Pauly one of her journal entries to read. The entry contained a confession of how Nikki has been unable to fall out of love with Pauly. While many would be flattered by such a confession, Pauly felt that the note put too much pressure on him. He told fellow co-star Vinny Guadagnino:
"It takes it to another level. It's too much pressure. This is the email that you don't send. Like, it makes sense that you wrote it, you just don't send it."
Nikki insists that she will see Pauly through his commitment issues. She is certain about Pauly's love for her, but she acknowledges that it will take time for him to commit. In a clip posted by Double Shot at Love on Twitter, Nikki said:
"I feel like I do have to move at Pauly's pace because he is the one that has issues with acknowledging what this is. I already know what it is. Love is patient. Love takes time. I'm okay with us taking it slow because at the end of the day, I know that love is worth it."
---