David Tennant easily fits into the saying "patience pays," and has proved to the world that you can truly get what you want and that dreams do come true. At the age of four, he watched the popular show Doctor Who and knew immediately that he wanted to become an actor. It is said that if you want to achieve your dreams, you should list them down, and read them every day, then work towards achieving them.
It is no surprise that despite his long wait, his dreams did come true in 2005. He was cast to play the role of Doctor in Doctor Who after Christopher Eccleston decided to leave the show.
He is married to the gorgeous Georgia Moffett. Is she also connected to Doctor Who, perhaps took part in the show? Dig in as we unravel the untold truths of this amazing lady.
She is the daughter of a "Doctor" – she was born in England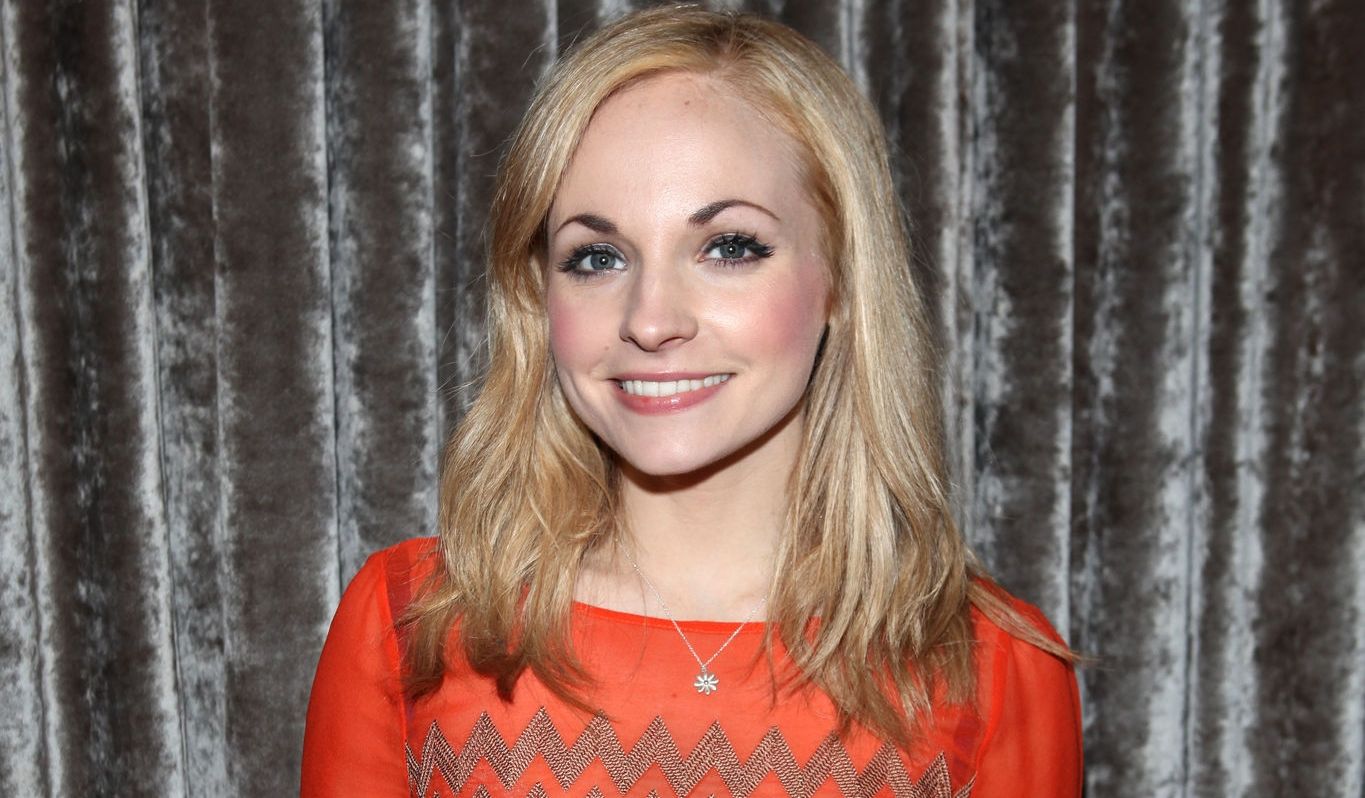 She was born in London, England, to parents who were already established in acting. Her father Peter Moffett, popularly known by his stage name as Peter Davison was the 5th Doctor in Doctor Who. Her mother Sandra Dickinson is also an actress, not on Doctor Who, unfortunately, she played Trillian in the T.V. version of The Hitchhiker's Guide to the Galaxy.
She was born on Christmas Day in 1984 and spent most of her early life at her home country in England attending a local school, St Edward's School in Oxford.
It looks like David Tennant's love for Doctor Who was so strong that he had to intertwine it with his love story. David Tennant is the 10th Doctor in Doctor Who while his father-in-law is the 5th Doctor.
There is still more "Doctor" blood in her, which is stronger than being Peter Davison's daughter. Surprise! Surprise! Her maternal grandfather known as Harold Searles is said to have been one of the forerunners of psychiatric medicine and specialized in the treatment of psychoanalytic schizophrenia which was a devastating mental condition that had rocked much of England at some point.
Her parents, however, divorced in 1994 and her father is currently married to British writer 'Elizabeth Morton'. The couple has two children; therefore, she has two half-brothers Louis and Joel.
She started acting when she was a teenager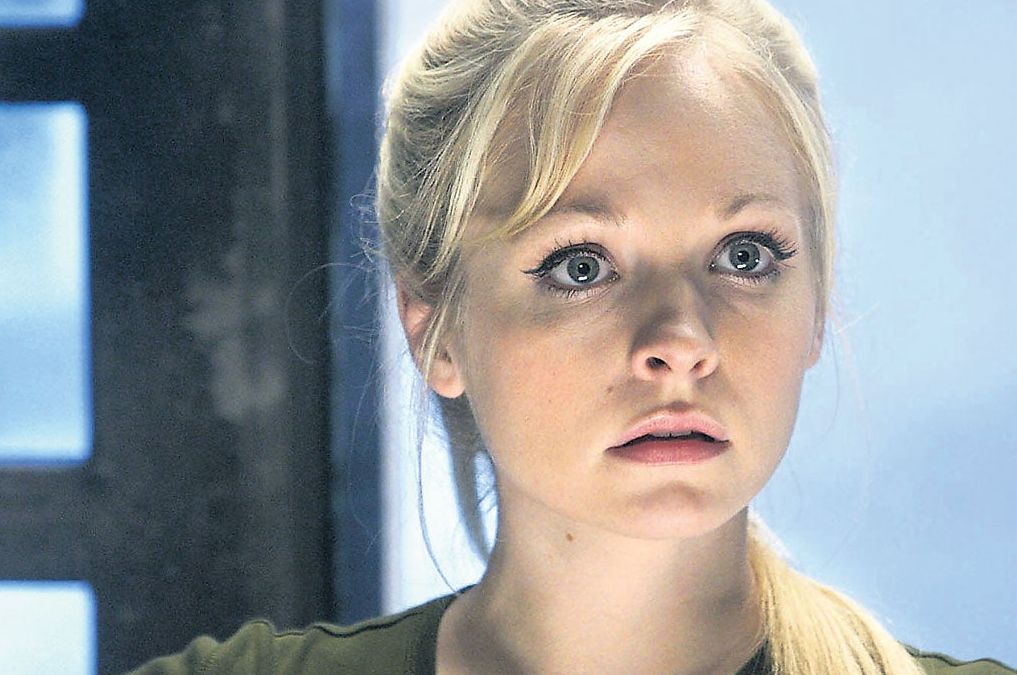 They say an apple does not fall far from its tree and it was therefore evident for Georgia to start acting at an early age. She joined the industry at the age of 15. Having parents who were already established actors was an added advantage for her as she had someone to guide her on how to navigate the waters of acting and show her how to manage her celebrity status while still a teenager. She appeared in Peak Practice in 1999 as Nick Davey. The T.V. series was aired on ITV for nine years, from 1993-2003.
Her luck in T.V. series that have a long life did not end there since in 2002 she joined the British police procedural drama series The Bill where she played as Abigail Nixon. The series had 26 episodes and was aired between the years 2002 and 2009. This is said to be one of her most popular roles.
She has appeared in many other T.V. series such as Like Father Like Son, The Second Quest, and the "ITV" drama, Where the heart is. In 2005 she starred alongside her father in Fear stress and anger and also The Last Detective in 2007.
Surprise! Surprise! She was also a part of Doctor Who. In 2008 May she was Jenny the artificially created daughter of the 10th Doctor. Bizarre right! Remember who the 10th Doctor was – yes you are right, it was her now husband, David Tennant. I am sure you agree with us that the "Doctor" relationship gets more complicated. This means that David married his "daughter." Such coincidences are rare, especially now that we know David wanted this role so much, and it is the same role that has shaped not only his professional life but also his personal life.
She also appeared in Doctor Who Confidential, Doctor Who Greatest Moment, and in the animated version of Doctor Who: Dreamland as a voice artist where she was the voice in the character Cassie Rice.
She had a son when she was a teenager – she is daddy's little girl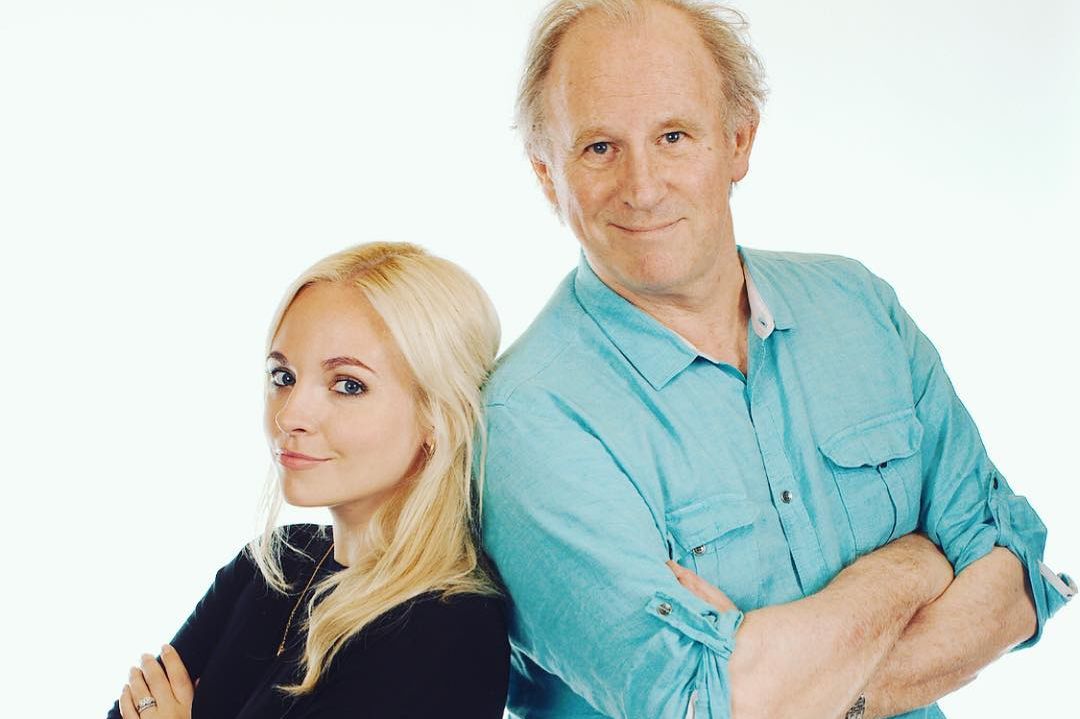 At the age of 16, while she was at the peak of her career, she discovered that she was pregnant. This is the worst nightmare for a teenager, and for Georgia, it was no different. At one interview, when asked how that experience was for her, she said:
Dads don't like to imagine their daughters are having sex..fathers and daughters have a special kind of bond, and I knew dad had always seen me as his little girl.
She did not have the guts to tell him in person and therefore asked her step-mum to do it on her behalf.
"…I didn't want to crush him which is why I couldn't tell him to his face…it was a big shock for him and I think he even had to stop the car to take it all in."
"But you know dad is so cool he just rang me and said" "is this the right thing for you? Because the choices you make now are going to change your life forever". I told him it was the right thing, and from that moment, he supported me all the way."
What a cool dad, perhaps he should be nominated as the coolest dad ever. Men readers, I hope you are getting points on how to deal with such an issue if it ever happens to your daughters. Just be "Cool" and support her.
Mums are said to overreact when they hear their teenagers are having sex, and we wonder how her mum reacted to the news that she was not only having sex but that she was pregnant. She is quoted to have said in an interview:
"Mum was also cool. I know it sounds cheesy when people say their mum is more like a friend than a mum, but that's really how it is with us. She is still the boss, but we are good friend, and I knew she would be ok with it…"
"…the pressure of keeping it a secret from mum and dad was really difficult so one day I just took the picture of the scan and I ran upstairs to mum's bedroom. I threw the picture and said, "please don't kill me, mummy." She just looked at it and said, "Hmm, interesting." Within a few minutes, she was on the phone with the doctor arranging appointments and hospital visits."
What a cool mum as well!
All this coolness and support resulted to her having her first-born son Ty Peter Moffett-Martin. She says she met J.D. her son's father while she was studying for GCSEs at St Edward's School Oxford. He was 20 at the time and was working at a restaurant while at the same time while waiting to join the university. She said they dated for six months which according to her:
:…is an awfully long time while you are a teenager."
There is no further information about J.D. – not even his full names.
She is the Patron of Straight Talking
The coolest thing that can come out of a bad choice is to help other people who may be going through what you went through or even to help others to evade all that. That is what Georgia Moffett has done.
She has used her experience as a teenage mum to help reduce adolescent parenthood and sexual exploitation by being a patron in the "Straight Talking" charitable organization.
The organization employs teenage parents, helps them to develop their skills to become independent economically. David and Georgia have a big heart and make handsome contributions towards this noble cause.
Her most embarrassing moment was a sex scene in a drama series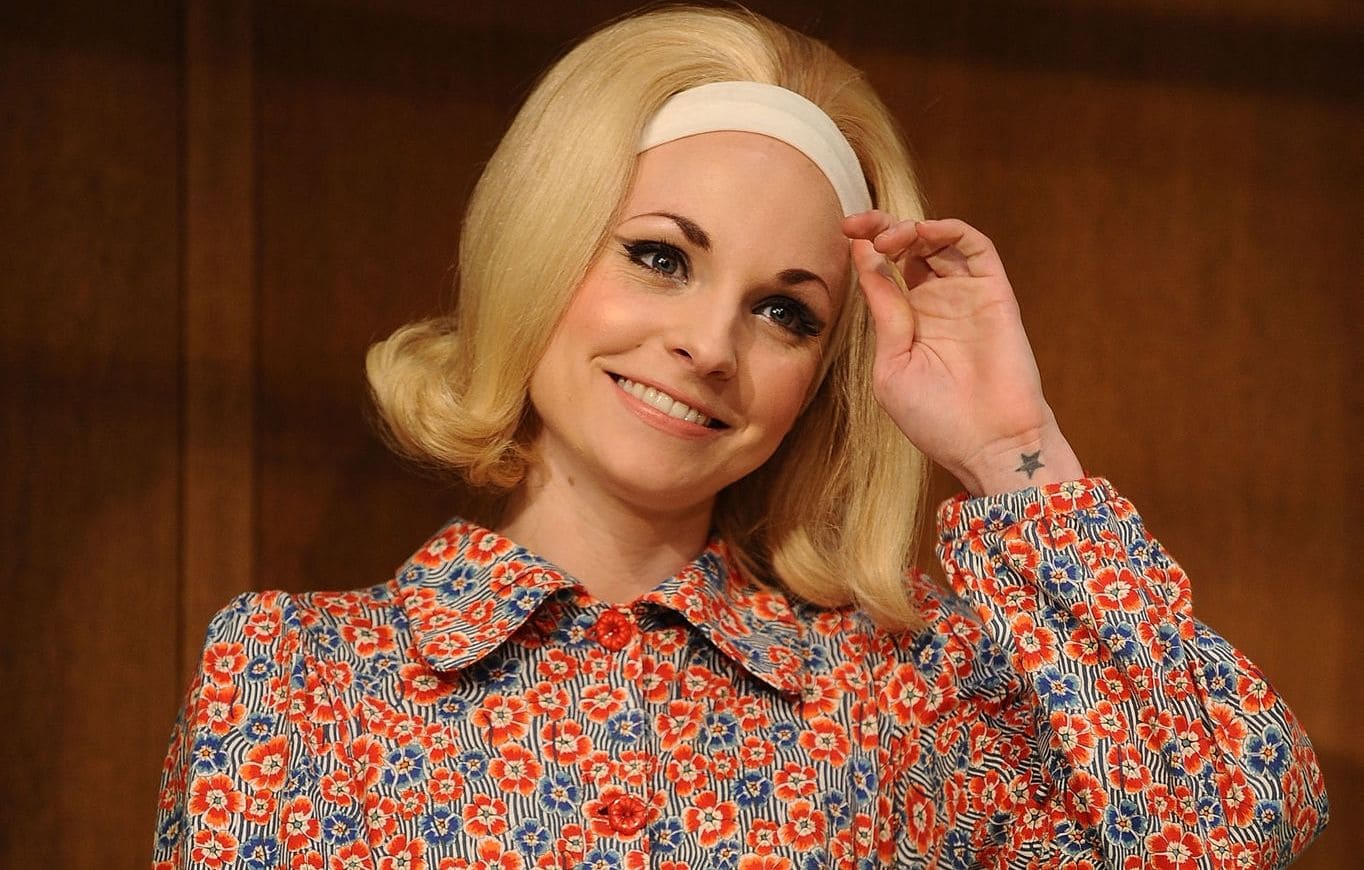 Georgia played Debbie in the "ITV" drama series Bonkers. There is a sex scene in this series where Debbie is seen having a romp with her fiancée's nephew, who is said to be more "well endowed" than the fiancée. In one interview she is quoted to have said:
"…seeing me in those scenes was probably not going to be my parent's most exciting experience – especially for dad."
Girls and their dads, that special bond was almost coming in between her career and her respect for her dad. She went on to say:
"He was probably not going to watch me doing that, but I have had to watch him doing it many times. So, the tables have turned mister."
The tables did indeed turn since she did her scene so well and she says she even started giving the other actors advice on how to relax in such scenes. She had this to say about her parents and that scene:
"..they know what the acting game is about.."
This was one of the raunchiest roles for her.
She almost married Adam Paul Harvey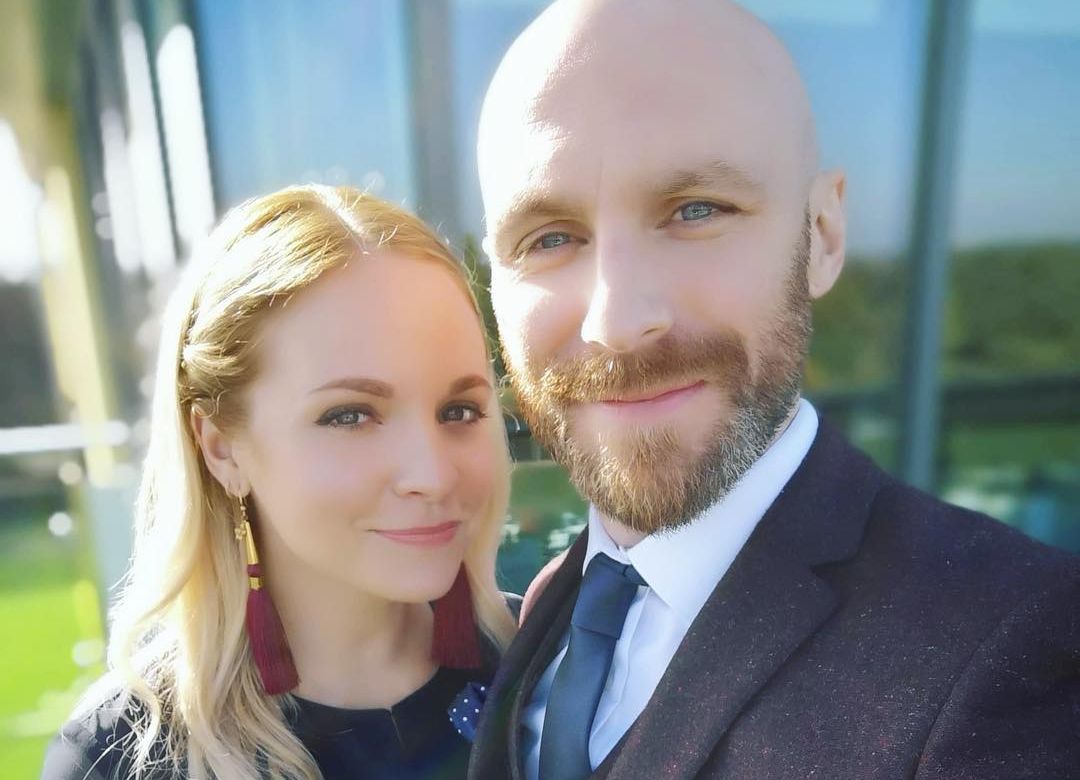 In 2003 when she joined ITV's series where the heart is, she met Adam Paul Harvey. Adam, who was 23 at the time played as a boyfriend to Georgia's character Alice Harding.
The two dated for three years and at one point she moved in with him. She said she knew she had found happiness and a settled, relaxed home life with Adam.
Splitting with Adam after a three-year relationship that was drama free was difficult for her. Theirs was one of those split-ups that happen because they just grow apart. She said while at an interview with the Mirror:
"Splitting with Adam after nearly three years was a horrible thing to happen, but it was the right thing because the relationship wasn't healthy anymore."
"We had both kind of come to a point where we were in it because we were in it as opposed to wanting to be in it."
The two displayed a lot of maturity during the split, especially since they were in their twenty's. She has a lot of praise for Adam, who she says that although he was not her son's birth father, he was always there for him.
"He was a fantastic dad to him, and even after the split he continued seeing Ty twice a week and would have him stay every other weekend."
Quite a dysfunctional relationship that seemed to have worked very well for them.
She has four children – she is expecting her fifth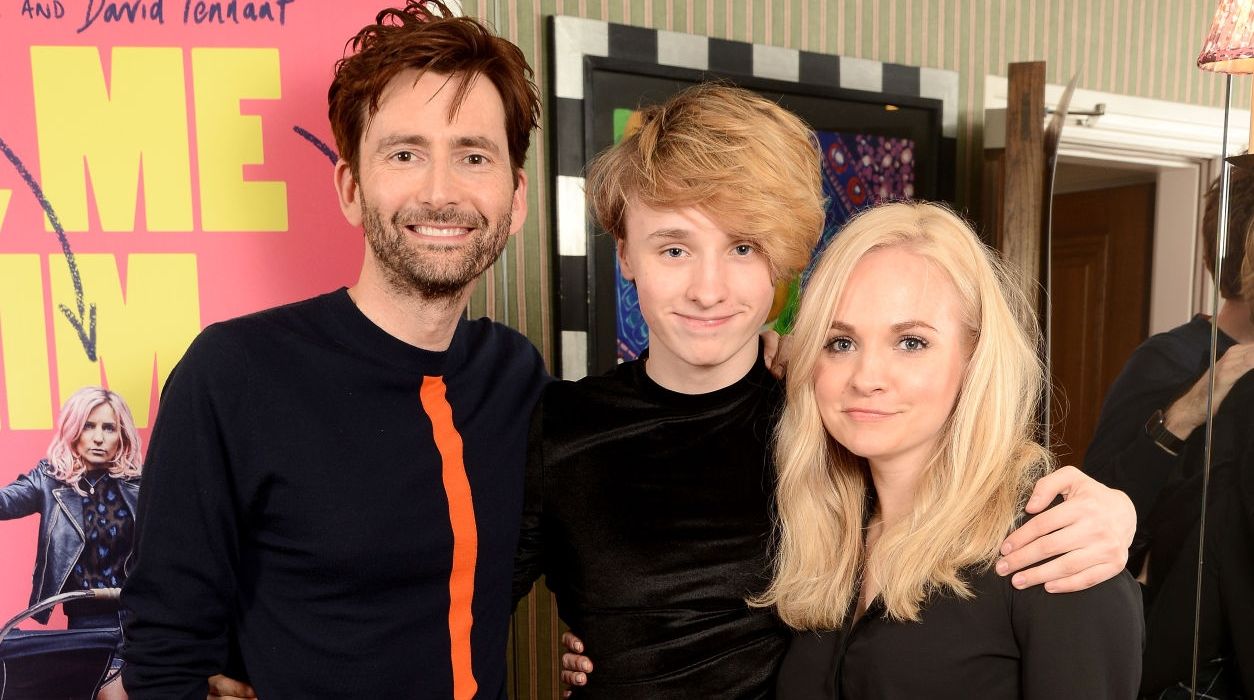 After she got married to David in December 2011, he adopted her son Ty, and Ty changed his name to Ty Peter Tennant. She got married after the birth of their first-born daughter Olive, who was born on 29th of March 2009.
On 2nd May 2013, the couple got their second child, a son named Wilfred. When everyone thought this couple was done having children, and that three is a handful on 9th of November 2015, Tennant announced that they were new parents courtesy of their daughter Doris.
If you think three is a handful and are shocked about the fourth one, then shock on you since in May of 2019 David announced they were expecting their fifth child. He made this announcement during the filming of the U.S. talk show The Late Late Show with James Corden.
James is the one who made the announcement on the show that made the audience erupt into laughter. This is what he said while announcing the pregnancy:
"You were just talking backstage; this is mind-blowing. You have four children already; your oldest is 17 years. You just told me you and your wife the lovely Georgia are expecting your fifth child."
David, who was looking all excited and happy, replied:
"Five is a lot."
We agree with him that five is truly a lot. One other person that seems to have agreed with him was his son Ty. According to the couple, the son has been giving them "lectures" on contraceptives and birth controls. He said at the interview with James:
"What's really weird about it is that we are getting lectures on birth control from our 17-year-old son…he is like "come on, do I need to teach you the basics?" It is mental. It's a lot…"
Will they listen to their son, or is there a possibility of a sixth one! We can only wait and see.
Her future is unpredictable at the moment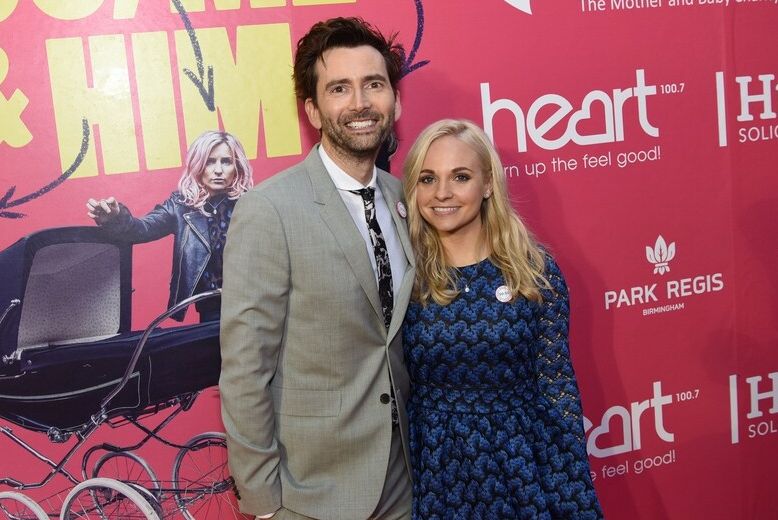 Having resumed her career in 2017 after she took a break to raise her children, and now expecting a fifth child, we can only wait in anticipation to see how she will make her come back. She produced the movie You, Me & Him starring her husband, David.
Two of her children are also already aligning themselves to enter full swing into acting careers. Her son Ty who attends drama school in Shepperton which is owned by his grandmother Sandra Dickinson has already appeared in a series in Four Weddings where his mother also stared. Besides appearing in an episode of Doctor Who Confidential, he also had a role in the Five-ish Doctors and a T.V. Commercial with The Great British Teddy Bear Company. Her daughter Olive also played John Barrymore's daughter in Five-ish Doctors.
There is a lot of love in this home if we base this observation by the way that David's eyes lit up when he is talking about his wife. They are often seen together in London's hand in hand enjoying a low-key stroll.
With their hands may seem full, with a house full of kids and careers, they always find time for each other, and it is no wonder they are expecting their fifth child.
They have jokingly said in the past that they are always planning for somebody's special days, birthdays, school concerts, and sports day. This may look like too much work for an ordinary couple, but then this couple is no ordinary couple, and we wish them the best as they raise their children.
They are very deliberate about being involved in the everyday activities of their children's lives, which is important especially when they are growing up under the watchful eyes of a society that will criticize and make headlines about your slightest mistakes. Not easy at all! Keep it here as we keep you updated on what's next for Georgia Moffett as we wait for their fifth child.
Also Read: The untold truth of John Stamos' wife – Caitlin McHugh
---