Megan Thee Stallion is an American rapper who gained recognition for posting freestyling videos on Instagram. 300 Entertainment saw potential in the Houston native and offered her a recording deal in 2018. Her 2019 mixtape, Fever, and 2020 EP, Suga, peaked in the top 10 of the Billboard 200.
2020 was a very successful year for Stallion as her single Savage (Remix) featuring Beyonce and her feature on Cardi B's WAP reached top spot on the US Billboard Hot 100 chart. Megan released her debut studio album, Good News, in November 2020.
This piece will look at Megan's sexuality and dating life. She is rumored to be bisexual.
Megan revealed that she is dating rapper Pardison Fontaine while defending him from internet trolls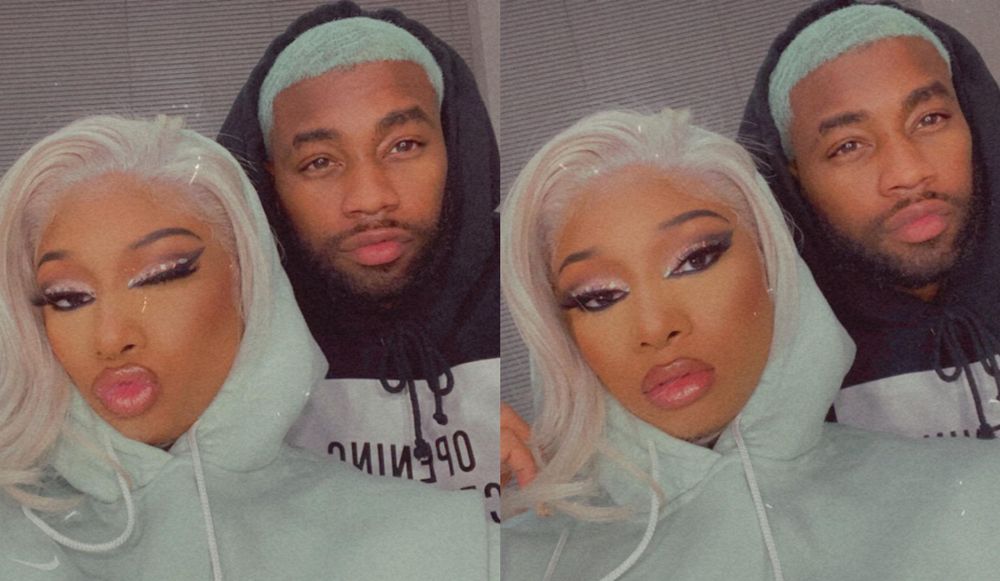 Megan hinted that she had a boyfriend when she posted the following tweet on 16th February 2021: "I'm healthy, I can take care of myself, my friends & family love me, my boo love me (he mad at me rn but he still love me) shiddd Beyonce love me, I'm just happy and blessed lol."
Three days later, rapper Pardi (short for Pardison) Fortaine shared Instagram photos of the couple's Valentine's date. The photos displayed a romantic private plane setting with roses spilling out of every corner. "Sometimes you just gotta do the most," Pardi wrote. Later, Megan hopped onto Instagram Live to protect Pardi from the hate he was receiving from netizens.
"I didn't like what they was saying about Pardi," Megan said. "Cause he is so calme and so sweet and very protective… That's my boo and I really like him. I never said hot girls can't have boyfriends. Yeah, he my boyfriend."
Pardison Fontaine (real name Jordyn Kyle Lanier Thorpe) is a rapper from Newburgh, New York. Fontaine told People in November 2018 that he initially adopted the rap name 'Pardi McFly' from the character Marty McFly in Back to the Future. "Then I thought to myself, 'Jay Z isn't going to do a song with somebody named Pardi McFly," he told the publication.
"So, I just dropped the McFly and I kept Pardi." Pardi doesn't have many famous tunes, but he is a respected ghostwriter. He's worked on Cardi B's Be Careful, Ed Sheeran's South of the Border, and Kanye West's Violent Crimes.
Megan fueled bisexuality rumors after admitting that she is looking for a girlfriend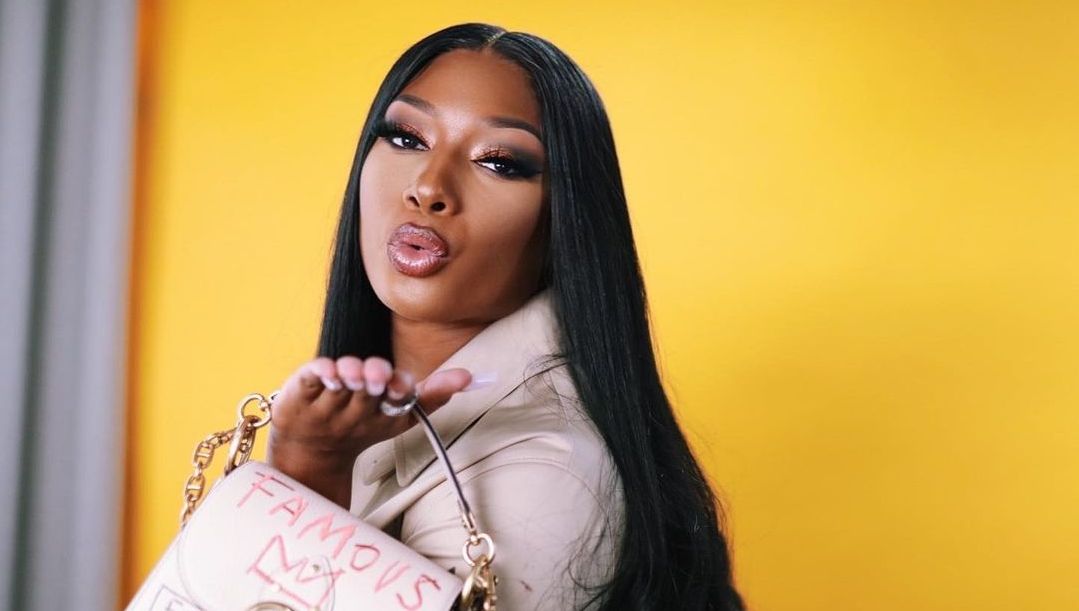 In early August 2020, Megan and Cardi B released their raunchy yet polarizing song WAP. A section of fans celebrated the song as a feministic triumph while the more conservative bunch berated the song for its lyrics.
Shortly after the single's release, Megan further turned up the heat by revealing that she was looking for a girlfriend. "I am a free agent on the ladies side," Megan stated on Instagram Live. "I'm looking for a new girlfriend if anybody trying to be a hot girl. I like little petite tings with tattoos, that's my type." She further described her type: "I like Spanish girls with big old asses, petite Black girls and thick Spanish girls."
Megan's confession surprised fans as she'd previously rapped about her interest in men. However, keen-eared fans pointed out that in Captain Hook, Megan sang about flirting with a bisexual girl: "I be texting with a bi chick/ We both freaky, just trying shit."
The speculation is that Megan and her close friend and openly-queer singer Kehlani might have something going on. Megan and Kehlani have couply photos floating around on the internet, but they haven't confirmed a relationship yet.
Megan's relationship with Moneybagg Yo ended amicably due to their conflicting schedules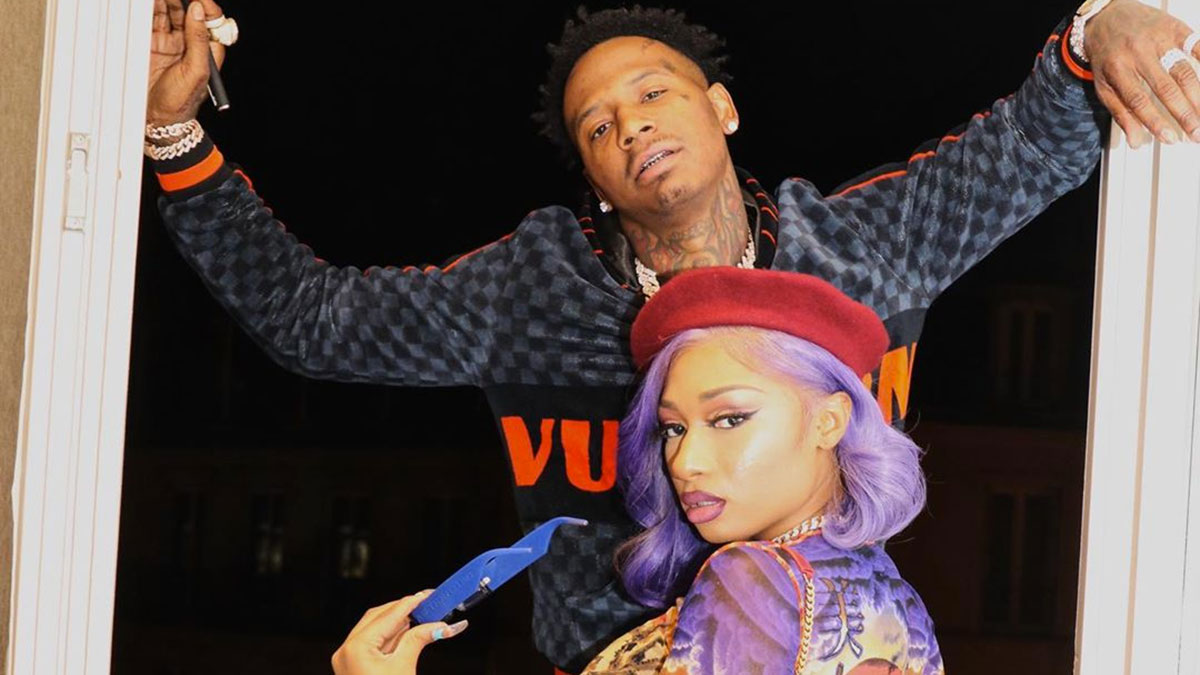 Megan and Moneybagg Yo seemed intent on keeping the details of their 2019 breakup secret, but in early 2020 Moneybagg shed some light on the issue. Yo appeared as a guest on Ebro Darden's Rap Life podcast and stated that he and Megan mutually parted ways. He added:
"No, I just look at it like two strong personalities just bumping heads a lot. It didn't work but I always wish her the best. I'm really proud of her. The Megan y'all know and the Megan I know are two different things. Still love! No bad blood, we just didn't see eye to eye."
Yo also explained that their conflicting schedules prevented them from seeing one another as much as they wanted. He bought Megan a dog to compensate for his absence, but it didn't work out.
Megan denied being in relationships with rappers G-Eazy and Tory Lanez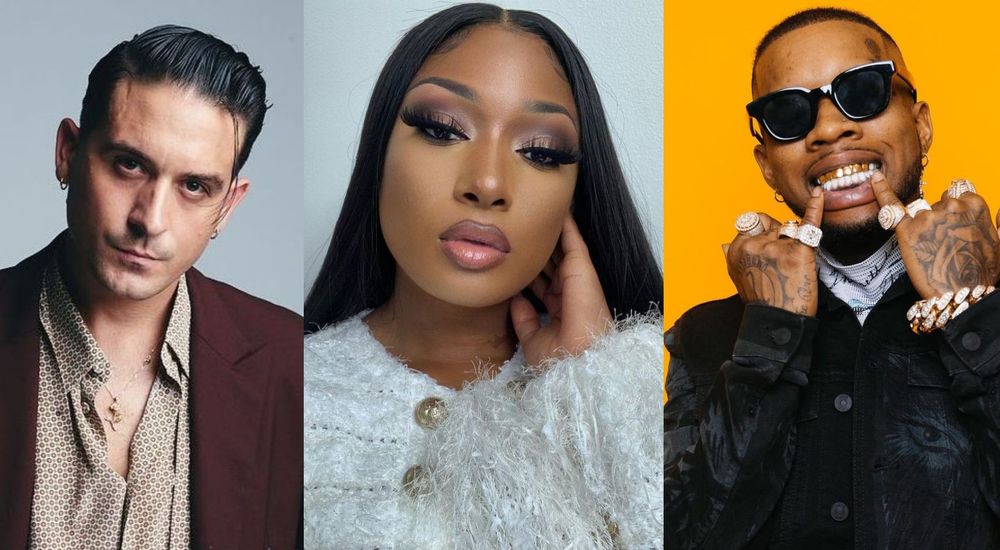 In early February 2020, Megan and G-Eazy fueled dating rumors after a video of the pair sharing a kiss surfaced. G-Eazy fanned the flames by reposting a racy Instagram photo of Megan. The Shade Room also shared a video of G-Eazy and Megan dancing and hanging out at a night club. However, Megan moved quickly to shut down the rumors by tweeting: "Lol alright nowww y'all got all y'all jokes out but I am not fucking G Eazy."
Megan's next dating rumors involved Canadian rapper Tory Lanez. The pair appeared on each other's social media pages frequently during the lockdown, and there was speculation that they were quarantined together. Whatever relationship the pair had ended after Tory allegedly shot Megan following an argument. After the incident, Megan clarified that she wasn't romantically involved with Tory.
There are rumors that Megan has a secret boyfriend. On 28th June 2020, Megan took to Instagram Live to reveal that she was seeing someone. "For all the niggas, stop hitting my phone cause I got a man," she said. Megan then appeared to retract her comment before re-affirming that she has a partner: "Nah, I do got a nigga and he don't like that shit. And he dumb fine. And he dumb cute!" It's unclear whether Megan was telling the truth or merely playing with her fans.
---