Bonding is a dark comedy series on Netflix. It premiered on April 24, 2019, and was created by Rightor Doyle and is loosely based on his own personal experience. In this show, Pete, a recently out gay man and stand-up comic, played by Brendan Scannell, is asked to become an assistant to his high school best friend, Tiff, who is played by Micah Stock. Tiff is a psychiatry graduate student who moonlights as a dominatrix.
So far, there is one season of Bonding available for streaming on Netflix. There are only 7 episodes in this series, and these episodes are short, averaging about 15 minutes. It has received mixed reviews, with an aggregate score of 64% on Rotten Tomatoes. While many reviewers found it hilarious, others found it underwhelming.
If you enjoyed Bonding, read on for some other shows that you might like.
Easy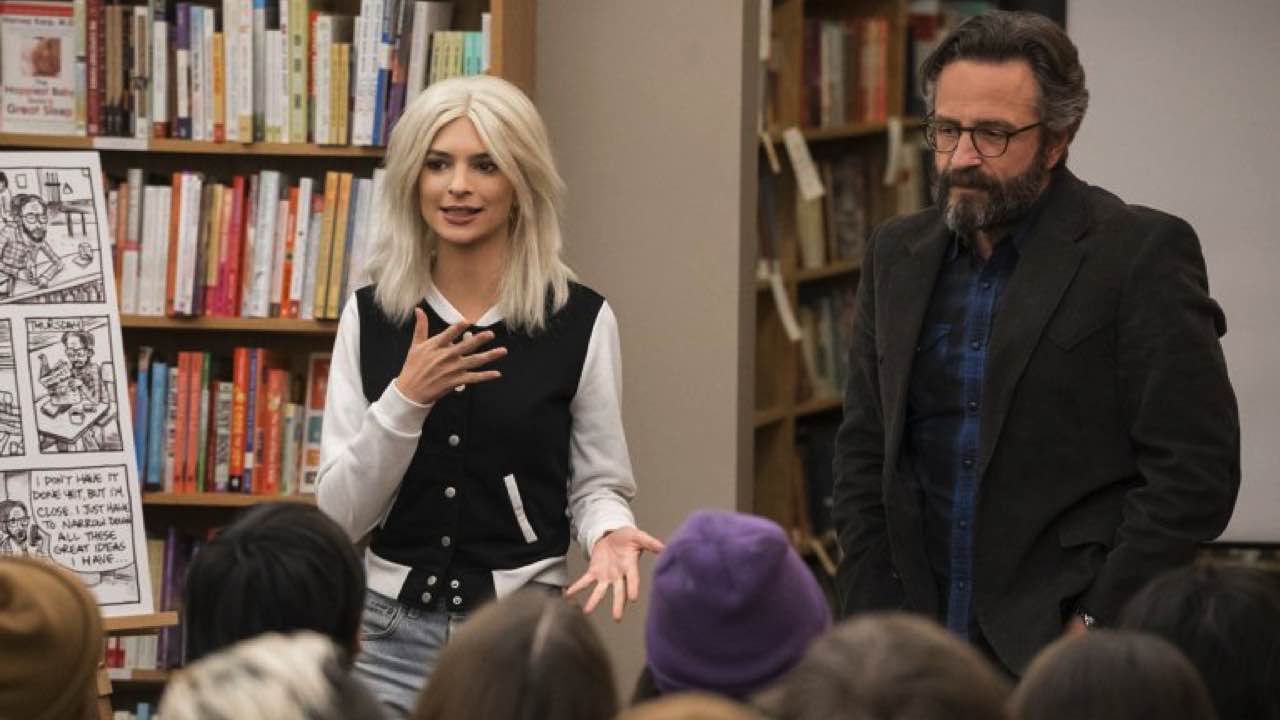 Easy is an anthology comedy series that is set in Chicago. This series deals with many different issues surrounding dating, technology, and sex, including cutting edge topics such as open marriages, gay and lesbian relationships, BDSM clubs. Each episode stands on its own, but it does have recurring narratives. There are three seasons, and some of the recurring narratives cross seasons, the most important of which is the story of Kyle, who is played by Michael Chernus, and Andi, who is played by Elizabeth Reaser. In the first season, they enter into an open relationship, and Season 2 and Season 3 revisits them to check on their progress as a couple.
Easy received very good reviews and holds an aggregate score on Rotten Tomatoes of 90%. It is a Netflix Original series and all three seasons are currently available for streaming.
The Walker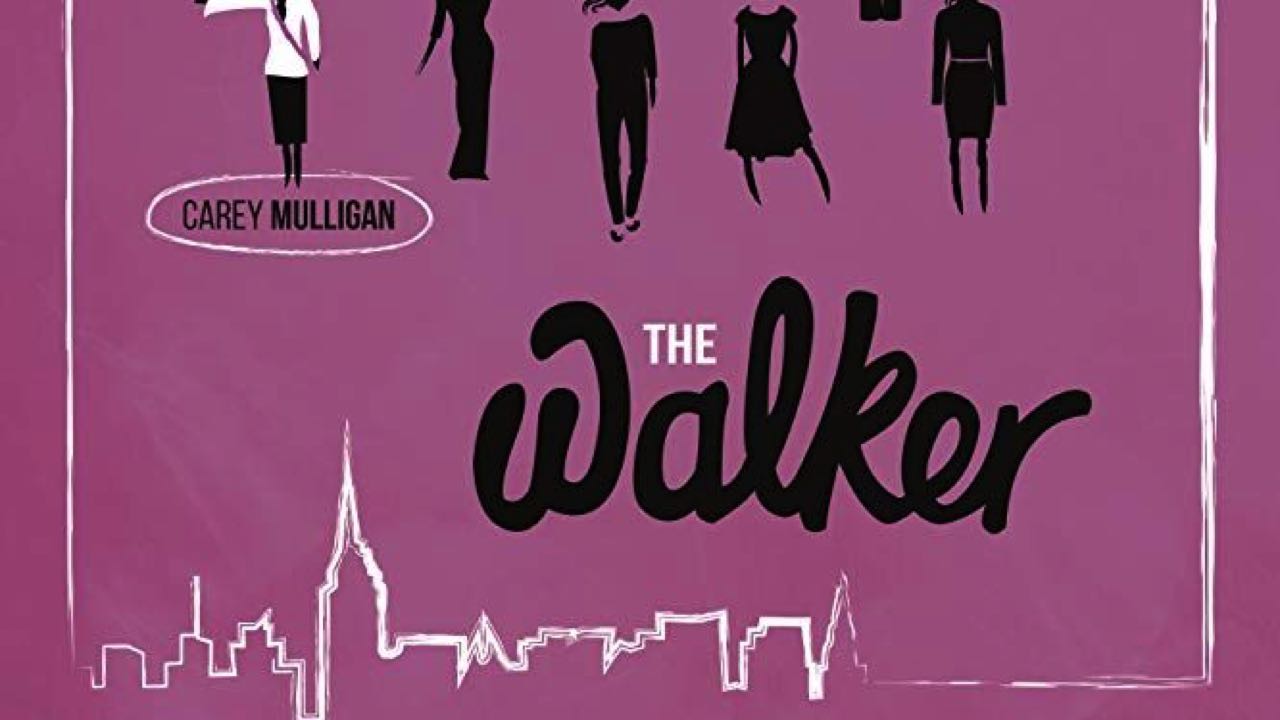 Before creating bonding, Rightor Doyle created another web television series called The Walker that was also loosely based on his own life experiences. Doyle also starred in this show. The Walker is the story of a gay man who hires himself out as a walker, a professional gay escort who provides public companionship to wealthy women. This series explores his relationship with his three clients. There are only four episodes which are about 10 minutes each.
The Walker is not on any of the regular streaming sources, but it can be found on IMDb.
Heathers (TV Series)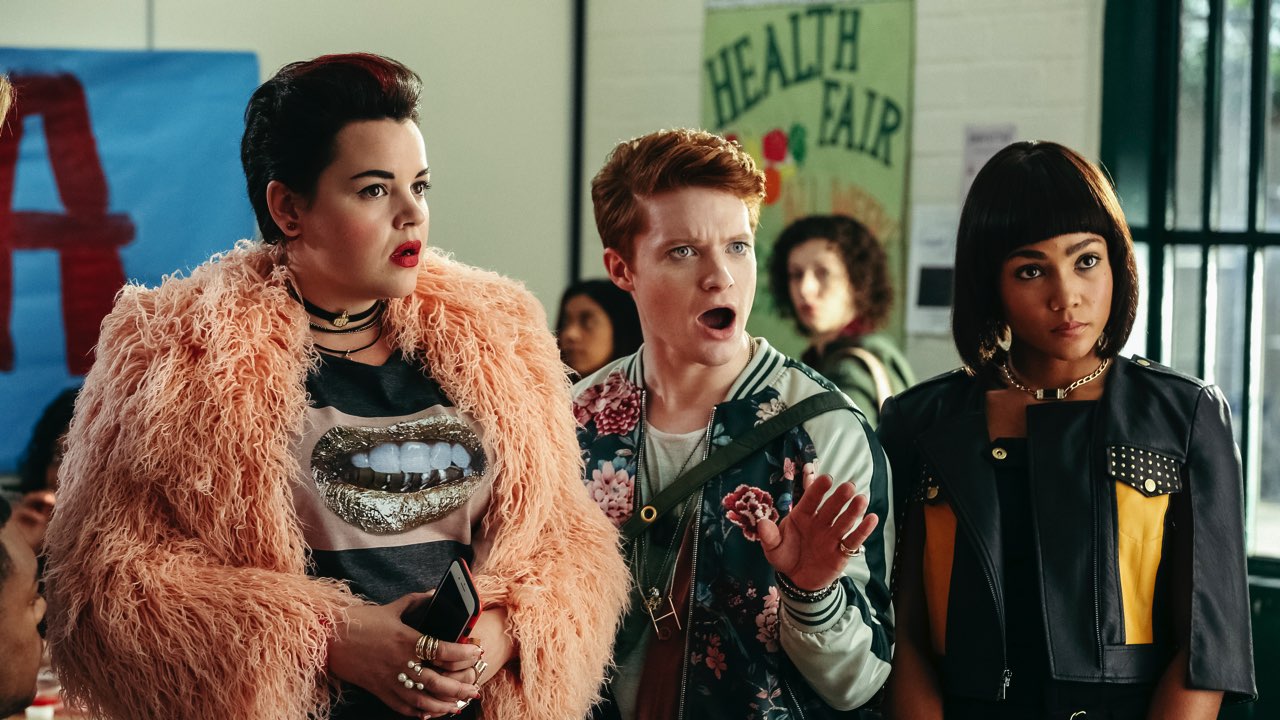 If you enjoyed the performance of Brendan Scannell in Bonding, you may also like him in the TV series Heathers. Heathers is a television remake of the 1988 film of the same name. This series stars Grace Victoria Cox as Veronica Sawyer, who is a part of the most powerful clique at Westerberg High School, known as "The Heathers." Brendan Scannell plays Heather "Heath" Duke, who identifies as gender-queer. Like the original film, this series turns violent when Veronica and her new boyfriend, Jason "J.D." Dean, who is played by James Scully start killing "The Heathers."
Heathers did not get good reviews. It only has an aggregate score of 29% on Rotten Tomatoes. There has been a fair amount of controversy surrounding it, especially in light of the epidemic of school violence in the United States. There has also been controversy in that "The Heathers" clique now contains the minorities that had been previously outcast.
If you would like to see Heathers you can do so for free on the website for Paramount Network. Season 1 is also available to purchase as individual episodes on Amazon Prime Video.
If you would like to see the original movie version of Heathers from 1988, you can do so on Netflix and Hulu. It is also on Amazon Prime Video and is included with a regular Prime subscription.
Dead to Me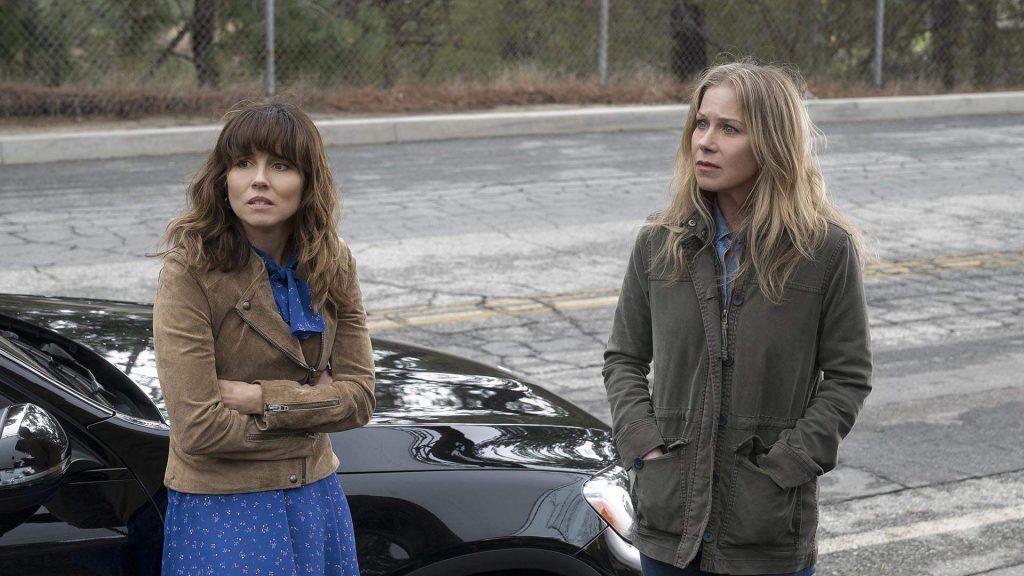 Dead to Me is a Netflix original series that premiered on May 3, 2019. It is about a real estate agent, Jen Harding, who is played by Christina Applegate, whose husband was killed by a hit and run driver. The story begins as she is looking for the person who killed her husband. She befriends a woman named Judy, who is played by Linda Cardellini, who she meets in a grief support group. In the overview for the series, Netflix describes Judy as "an eccentric optimist who isn't quite what she seems."
Dead to Me has gotten very good reviews, with an aggregate score of 87% on Rotten Tomatoes. The performances of Christina Applegate and Linda Cardellini were widely praised.
There is currently one season with 10 episodes available on Netflix, but on June 3, 2019, it was announced that there will be a second season.
Lucifer
Lucifer is a television series about Lucifer Morningstar, who is played by Tom Ellis. True to his name, Lucifer is the Devil. Lucifer decides to resign from his role as Lord of Hell, and instead runs the nightclub, "Lux," in Los Angeles. Lucifer is invited to be a consultant to the LAPD after becoming involved in a murder case with Detective Chloe Decker, who is played by Lauren German.
Lucifer had three seasons on Fox before it was canceled by that network. After that, it was picked up by Netflix for a fourth season, and there are plans in the works for a fifth and final season.
The series has an aggregate score of 87% on Rotten Tomatoes. On the other hand, the reviews for the first seasons were much lower, only 50%. In contrast, Seasons 2,3, and 4 all received a score of 100%. So, if you start this series from the beginning, you might want to wait until Season 2 before giving up on it.
All four seasons are currently available on Netflix.
Special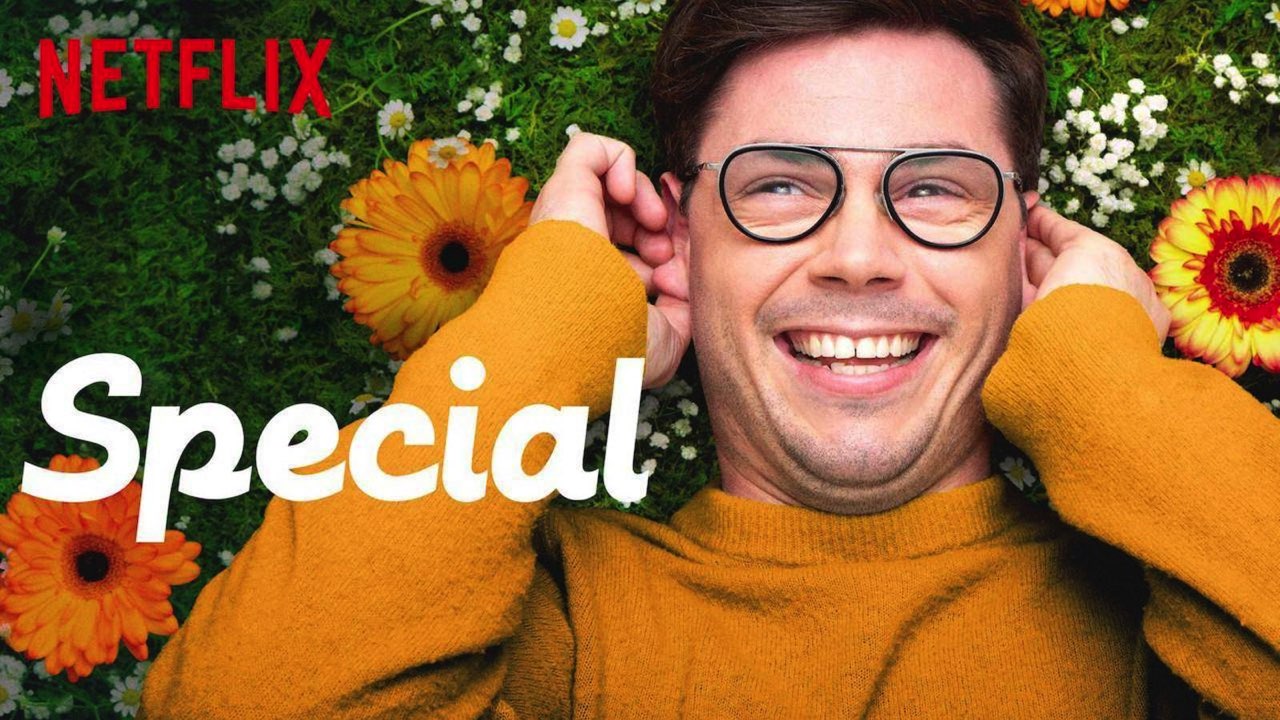 If you are looking for a comedy show that is much less dark than the above suggestions, you may enjoy the Netflix Original series, Special. This series stars Ryan O'Connell as Ryan Hayes, a gay man with mild cerebral palsy who decides to go after the life that he really wants. Ryan O'Connell also wrote and created this show. It is based on his 2015 book, I'm Special: And Other Lies We Tell Ourselves.
Like Bonding, the episodes of Special are very short, only about 15 minutes long. Season 1 came out on April 12, 2019, and there are currently 8 episodes available. It is unknown whether there will be a Season 2.
Special has gotten excellent reviews, with an aggregate score of 95% on Rotten Tomatoes.
Girls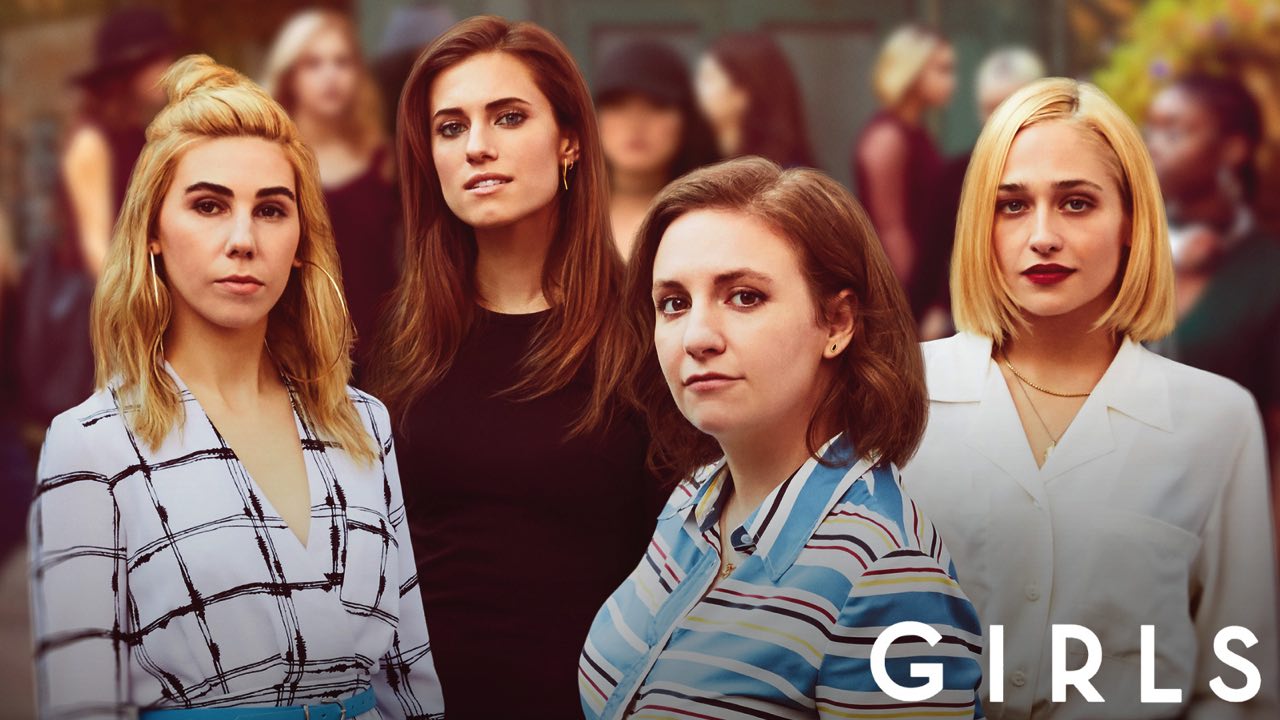 If you have HBO or the HBO add-on for Hulu, you may enjoy the series, Girls, which follows four women who live in New York City. Girls was created by Lena Dunham, who also plays the starring role, Hannah Helene Horvath, and it is based on events in her own life, such as being cut off by her parents and working as a writer.
There are a total six seasons of Girls, and the sixth season was the final one. Girls has received mostly positive reviews with an aggregate score of 89% on Rotten Tomatoes.
In addition to HBO, the first two seasons are available on Amazon Prime with a regular Prime subscription. Seasons 3 through 6 are available to purchase. You can buy individual episodes or entire seasons. It can also be purchased on YouTube and iTunes.
Also Read: 10 Shows Like "The Chef Show" You Are Sure To Enjoy
---