Ondreaz Lopez is a social media star who rose to fame as part of the Lopez brothers alongside Tony Lopez. Ondreaz, a member of The Hype House, has 20.1 million followers on TikTok and 5.2 million followers on Instagram. Hannah Stocking is an internet celebrity who has been around since the days of Vine.
Stocking commands a huge social media following consisting of close to 8 million subscribers on her self-titled YouTube channel and 17.2 million followers on TikTok.
This piece will reveal the details about Lopez's and Hannah's relationship.
The couple's kissing video posted on Hannah's TikTok page confirms that Hannah and Ondreaz are dating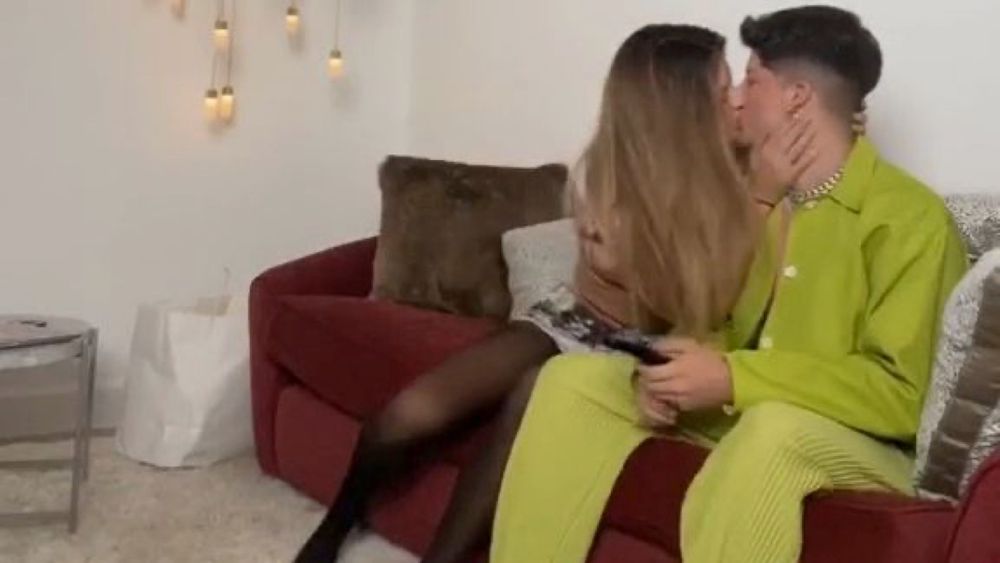 In the last few days, rumors of a relationship between Hannah and Ondreaz have spread like wildfire. The couple has posted 'almost-kisses' and friendly cheek kisses that have fueled dating speculation. The most famous of these 'almost-kiss' videos was one in which Ondreaz burped just as the couple locked in for a kiss.
A proper kissing video posted on Hannah's page seems to have confirmed that Ondreaz and Hannah are dating. The TikTok video, featuring the song Electric Love, shows the couple having a steamy kiss that lasts for a while. The couple has also referred to each other as 'bae' on Instagram.
However, there fans that are still skeptical about the relationship between Hannah and Ondreaz. They think that it might a stunt by the couple to gain publicity. That thought isn't far-fetched as Hannah did kiss Gusein Gasanov for a wedding skit in late August 2020.
It seems very likely that Ondreaz and Hannah are dating, but we will only be 100% sure once the couple provides an official confirmation.
Rumors of a relationship between the pair emerged after the couple started spending a lot of time together
Rumors about a relationship between Hannah and Ondreaz started after they started making TikToks and attending pool parties together. The chemistry between the couple fueled speculation that they might be dating. Fans even coined the ship name Handreaz for the couple.
Still, a relationship between the pair seemed unlikely considering their ages and how both of them became famous. Hannah, 28, achieved fame through Vine, while Ondreaz, 23, became popular via TikTok. However, the couple's consistent couply content silenced most of the doubters.
Hannah teased that she would reveal whether she and Ondreaz were dating via a YouTube video posted on 25th September 2020. The video turned out to be a funny skit rather than a revelation. Ondreaz humorously appeared to be repulsed by Hannah's interest in him.
The kissing video has convinced most fans that a relationship is brewing between Ondreaz and Hannah, and it seems likely that we will soon get an official confirmation from the couple.
---