Let's face it, Td Jakes' wife- Serita, not only has a beautiful name but also a respectable personality. But that's not the only spectacular thing about her. Being married to one of the most influential men in the world takes a lot of wisdom and commitment, and Serita has proven to be quite diligent at her job.
Thomas Dexter Jakes, well known as T.D Jakes, is remarkably one of the most consistent and successful Televangelists of our time. Notably, he has one of the largest ministries in the world- The Potter's House, which has impacted millions of lives ever since its commencement in 1996.
Together with his wife, Jakes has hit major milestones as far as ministry is concerned, given counsel to world leaders like Presidents Obama and George Bush; eventually becoming one of the most highly acclaimed icons, not only to Christians but the world in general.
Serita Jakes, on the other hand, has been a strong team player and often cited to be a major contributor to Jakes' success. It would be hard not to wonder what completes and inspires her. Don't worry; In this piece, we will focus on what it feels like to walk in the shoes of one of the bigwigs of the 21st Century.
Here are all the untold truths of Serita Jakes.
She is the Executive director of Children's and Women's affairs at The Potter's House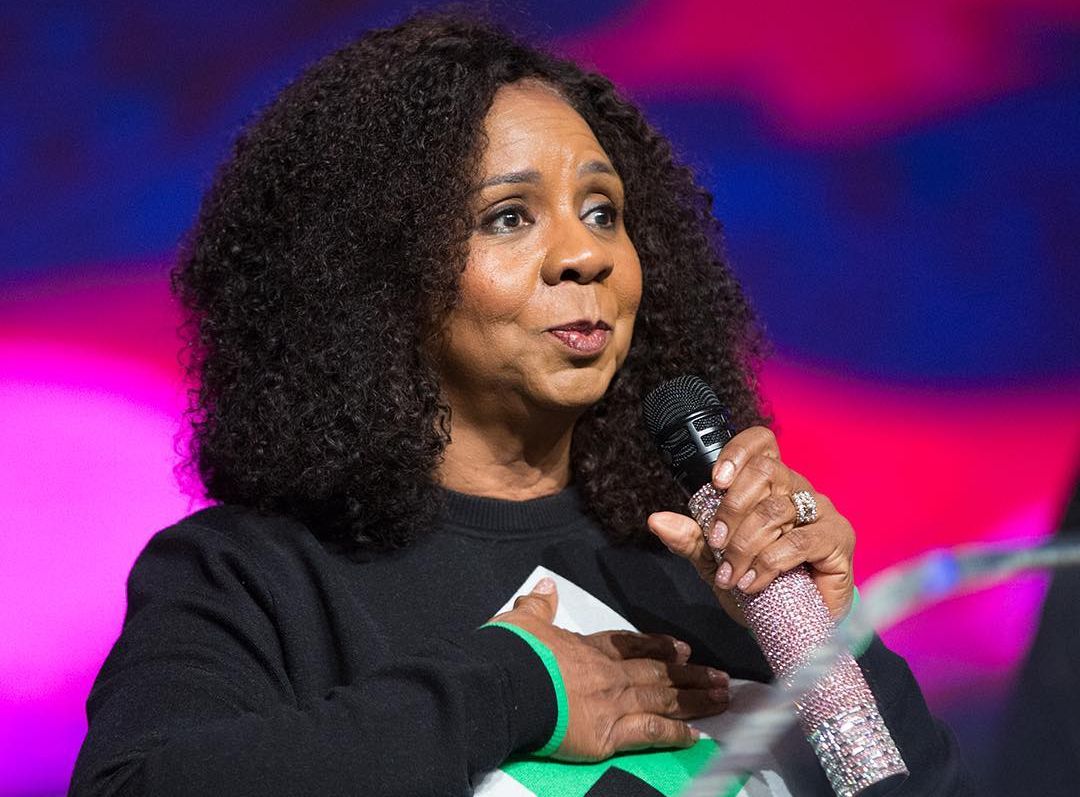 Like any other Preacher's spouse, Serita has positioned herself in her husband's church and organization at large. At their church in Dallas, she is referred to as 'First Lady Jakes'- a clear indicator of how much respect and admiration she has garnered over the years.
But nothing comes easy, especially when it comes to humanitarian matters; Serita has slowly built up her experience and enriched her art.
Inspired by her husband's best-selling book- God's Leading Lady; Out of the Shadow into the light, Serita realized her ultimate calling and started her subsidiary Organization- God's Leading Ladies (GLL). With time, she formed the foundation of what is now one of the biggest enrichment programs, centered on addressing problems that women face in society and how to nurture their spiritual growth.
This bold, holistic approach boosted Serita's reputation worldwide, making her renowned not just her husband's success. There is nothing more important to her than Women empowerment; partly because she had a hard time rising to the top.
In conjunction with GLL, she has propelled and managed the children ministry at Potter's House, which currently has a full capacity of 30,000 people. On the GLL official website, Serita clarifies her goal by stating, "With great courage, commitment, and excitement, we are embarking on a venture of life-skill enrichment for women from all over the globe and from all the unique walks of life."
She endured bullying and hardships when growing up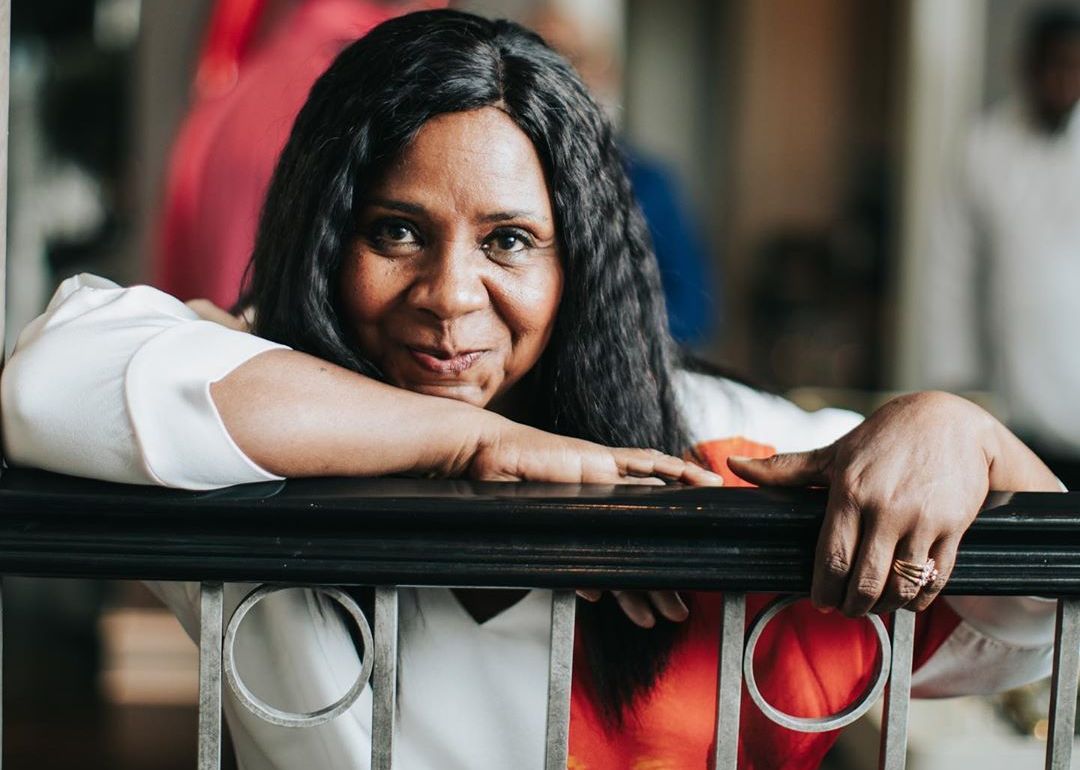 Most people have the perception that successful and iconic people in society were handed everything on a silver platter. While this is true for some, it is not the case for the greater majority, especially not Serita Jakes.
Growing up and rising to the hall of fame took a lot of commitment for Mrs. Jakes, considering she came from a very humble family. Her father was a coal miner, and her mother did random jobs, including raising Serita and her siblings. Currently, at 64 years of age, Serita has lived most of her life in Dallas, Texas.
Throughout her childhood, kids sang demoralizing songs to her because she was overweight. This greatly affected her self-esteem and taunted her even in high school. In turn, she secluded herself from people and soon enough, started engaging in drugs and sex in College, as a way of fitting in.
Speaking to the Called Magazine, Serita confides "I got in with the wrong crowd and started doing their thing, which I thought was my thing, and it was too fast for a little ole country girl like me." Having studied theatrical arts, her career never picked as she hoped it would. Not long afterward, a life-changing ordeal happened to her!
Her oldest brother met his death when he was shot in a local hangout. While trying to move on, she found herself in an abusive relationship where she also nearly met her death. Her life came to a stand-still, Serita decided to seek consolation from her mother and the church. She shares with the Called Magazine how the preacher prayed for her, and total life transformation happened.
Serita met Jakes at a local church Revival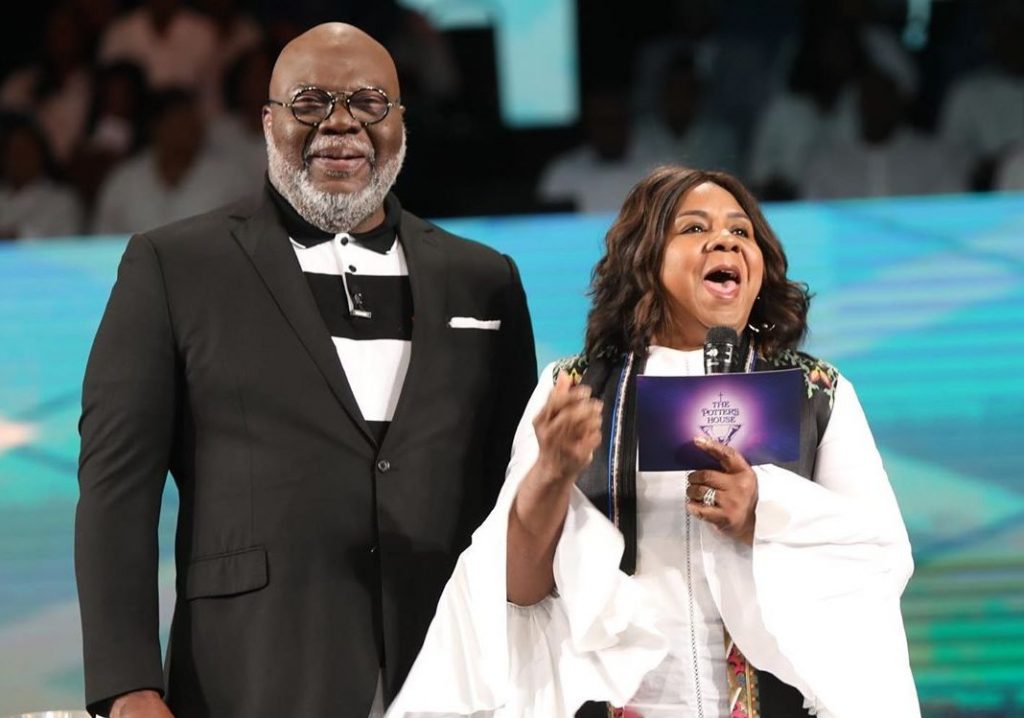 In a world where marriages break up as fast as they are formed, Serita and Jakes have remained strong despite the numerous storms that come with marriage life. But first, how did they come to be?
The two love birds met when T.D Jakes came to her church for a revival. Serita, who was already divorced from her abusive ex-husband, was a young beauty who knew exactly what she wanted in life. This was around the late '70s and it was the most ideal time for both to settle down.
Considering her past rough phases, Serita still needed to ground herself in the ministry and stir up her faith in God. Surprisingly, Jakes offered this gladly and became her anchor. Back then, young people were not associated with the church, but Serita got comfortable and settled her heart to want a relationship with Pastor Jakes.
When they started dating, the duo maintained a long-distance relationship, mainly because T.D Jakes was a part-time pastor at the Temple of faith church in Charleston, West Virginia. For him, this was one of the first major responsibilities that gave him enough experience to pastor a megachurch. By this time, the two had already established a serious bond and it was just a matter of time before they got married.
Serita and T.D Jakes have been married for over thirty years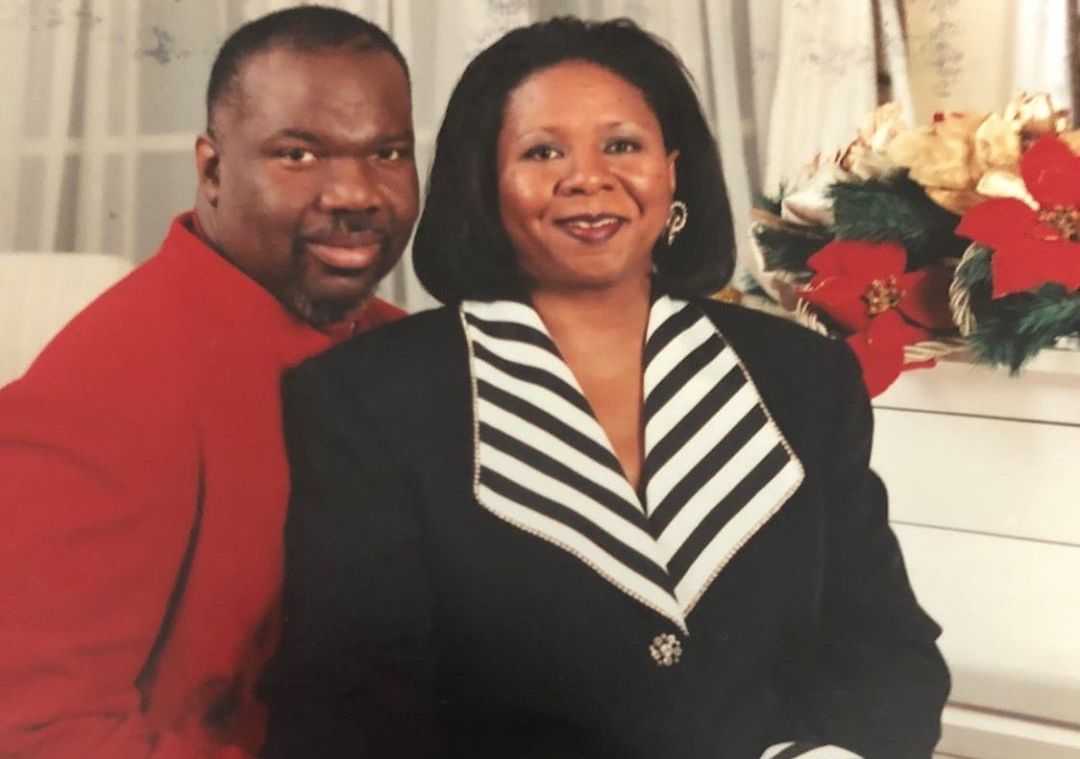 At the time of courting, Serita was in Beckley, 70 miles away from Jakes, but that did not matter. Life was getting better for her. One and a half years after they met (1981), the lovely couple tied the knot in front of 600 people, marking the beginning of a journey that has ever since flourished and transformed lives.
On their 36th Wedding anniversary, T.D Jakes composed a heartfelt post on one of his social media platforms, acknowledging how much their love life has been filled with majesty and mystery, miracles and mayhem. At the end of the long composure, he ends with "Happy Anniversary to the classiest, most graceful mixture of leather and lace I ever wore in the pool! There's nothing as beautiful as love in all its forms! And, with nothing to sustain us but that love, it still looks great on you!"
Their marriage was not all fun and games at the beginning. 6 months into their marriage, Serita and Bishop Jakes experienced their most traumatizing experiences. They survived a fatal car crash that left Serita with severe foot and leg injuries. It was so serious, that the doctors had assured her of never walking again.
It was at this point in her life, that she realized how supportive her husband was. Throughout her recovery period, Jakes was at her side helping her walk, doing house chores and most importantly, praying and motivating her.
Speaking to Oprah Winfrey, Serita confessed how the whole ordeal brought them closer and signified they were meant to be together. "You have to work at marriage," Serita says. "It's an assignment."
She has 5 children, all whom she loves and cherishes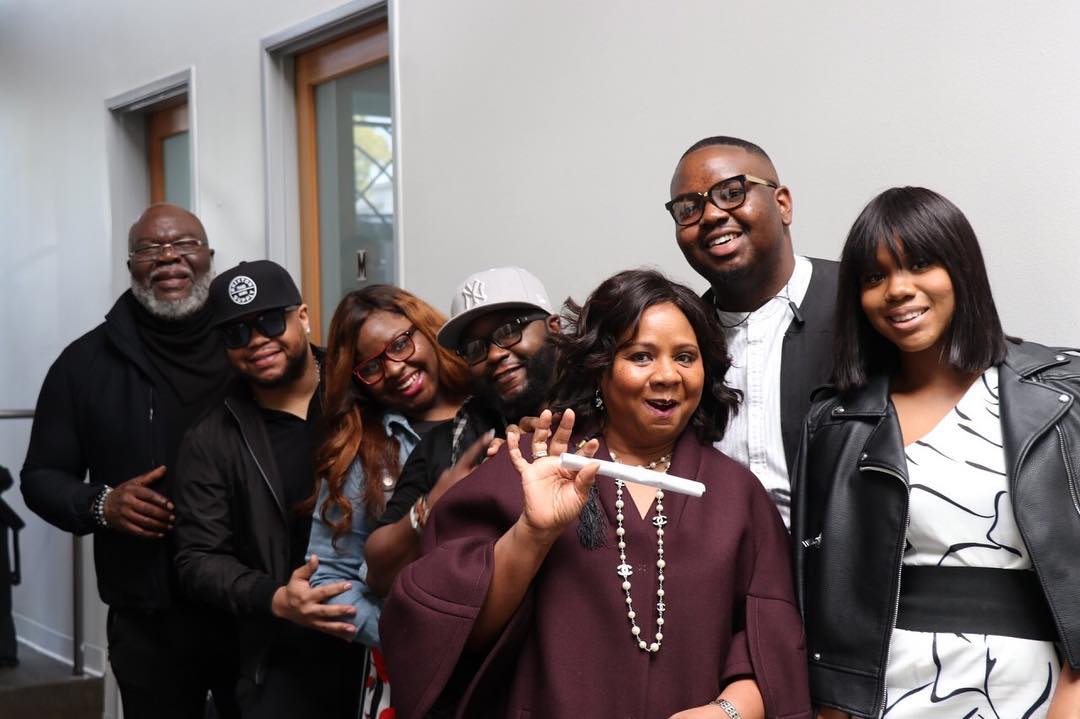 Almost all celebrity marriages come with little bundles of joy; children. With a multi-million organization to support, getting 5 kids is no easy task. Through her numerous life experiences, she has been able to bring up three sons- Jermaine, Jamar and Thomas Jr, and two daughters- Sarah and Cora.
Sarah who had just gotten married to a Toure Roberts. This was Sarah's second wedding, after a toxic relationship with her ex-husband; like her mother.
Their eldest daughter Cora also got married in 2011. Jakes and Serita have three grandchildren already.
In as much as they all love their parents and have learned from them over the years, none of the kids have taken up noticeable roles at the Potter's House Organization. The couple has tried understanding the young generation in their church by studying their kids' traits. "They're a real good compass for what we minister and the issues that we address," Serita shares with Called Magazine. Overall, the couple has worked hard to provide the best lifestyle for their kids. They reside in a mansion in the exclusive parts of Dallas.
In one of her websites (seritajakes.com/mystory), First lady Jakes states how much she values creating a homely atmosphere and how she focused on making her kids comfortable from when they were young. Indeed, Serita wears all her hats diligently; to her husband, her church, her kids and her organization.
She is a self-made author and influencer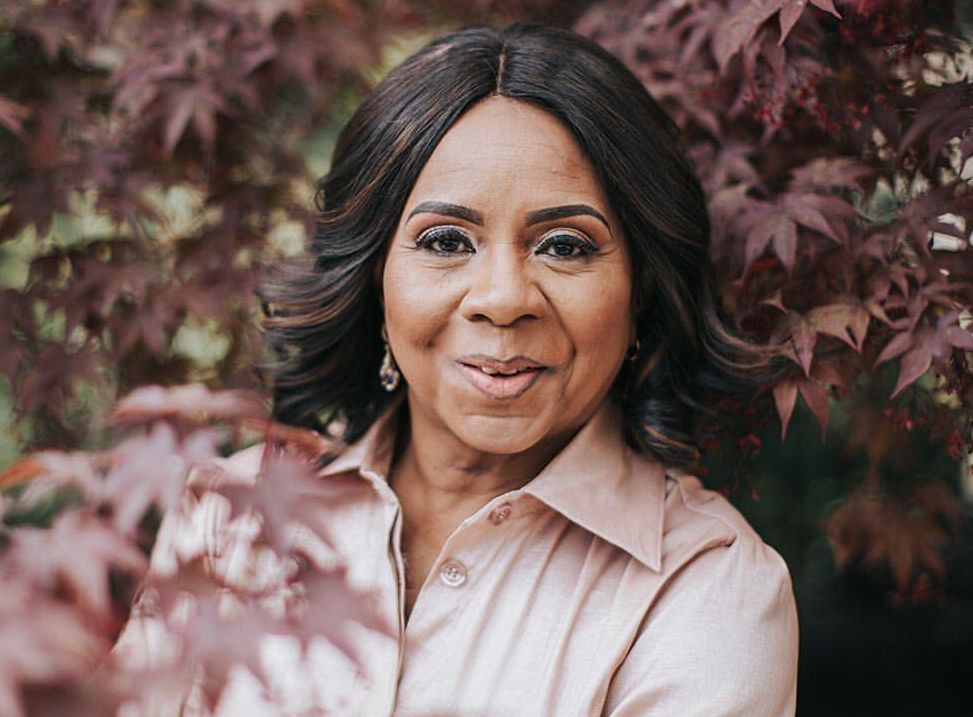 It is worth recognizing that Serita too, has picked up one of her husband's great gifts of touching lives through books. In case you didn't know, Bishop T.D Jakes is one of the greatest best-selling authors, as far as Inspirational and Christian-related books are concerned. He has written close to a hundred books, most of which have been widely sold globally for their rich ethical disciplines.
As a result, Time magazine once featured him on their cover with the caption: "Is This Man the Next Billy Graham?" In 2016, Oprah selected Jakes in her SuperSoul100 compilation of influential and visionary leaders. This is just to show where Serita got most of her inspiration from.
Channeling her pain, trauma, and heartache while growing up, Serita came up with her first and most successful book in 1999- The princess within. Backed by biblical knowledge, the book is an autobiographical reflection of how she endured life's challenges; from losing her brother to gun-related violence and her mum to a rare medical condition.
Since then, the book has sold over 180,000 copies and has been adapted in various curriculums. It has been a vehicle of motivation for women who want to turn their situations around. Warner Faith published Serita's second book in 2003- Beside every good man which discusses how Christian women should relate to their husbands successfully. In 2011, she released her third book- The Crossing which was also a great success.
Contrary to the first two books, the latter tackles trauma, post-traumatic stress syndrome, and domestic violence through fictional characters. Even though Serita doesn't have a consortium of publications like her husband, she has managed to encourage people with her three amazing reads.
She has remained loyal to her husband's Cause
Aside from preaching and writing books, T.D Jakes has established himself in the film industry as well. He is a renowned Christian-movie producer and actor with some high-rating films such as Heaven is for real– 2014 and Miracles from Heaven– 2016.
With her background in Mass Communication and Theatre Arts, Serita has been a major contributor and benefactor at her husband's production company- TDJ Enterprises. She has made cameo appearances in some of Jakes' films such as Not so easily broken-2009 among other plays at their local church.
Moreover, she has helped publicize and promote her husband's vision by making appearances on CNN, Fox News, Oprah's Next Chapter, and Dr. Phil show. Serita, together with her husband and the Potter's House fraternity, has also been involved in charitable ventures.
The most notable one being the assistance of Hurricane Katrina victims. Also, she has championed the need for educating people about HIV/AIDS while helping victims accept themselves.
Also Read: The Untold Truth Of Joel Osteen's Wife, Victoria Osteen
---