Steve Harvey is an American comedian and television presenter who rose to fame for starring in the late 90s television sitcom The Steve Harvey Show. Harvey began his career as a standup comedian. He featured in The Original Kings of Comedy after appearing in the Kings of Comedy Tour.
Harvey gave up standup comedy in 2012 to focus on hosting across radio and television. He currently hosts The Steve Harvey Morning Show, Family Feud, Celebrity Family Feud, and the Miss Universe competition.
Steve has been married three times and has divorced twice. His current marriage to Marjorie Elaine Harvey is his longest union yet.
Harvey initially shied away from dating Marjorie because he was struggling financially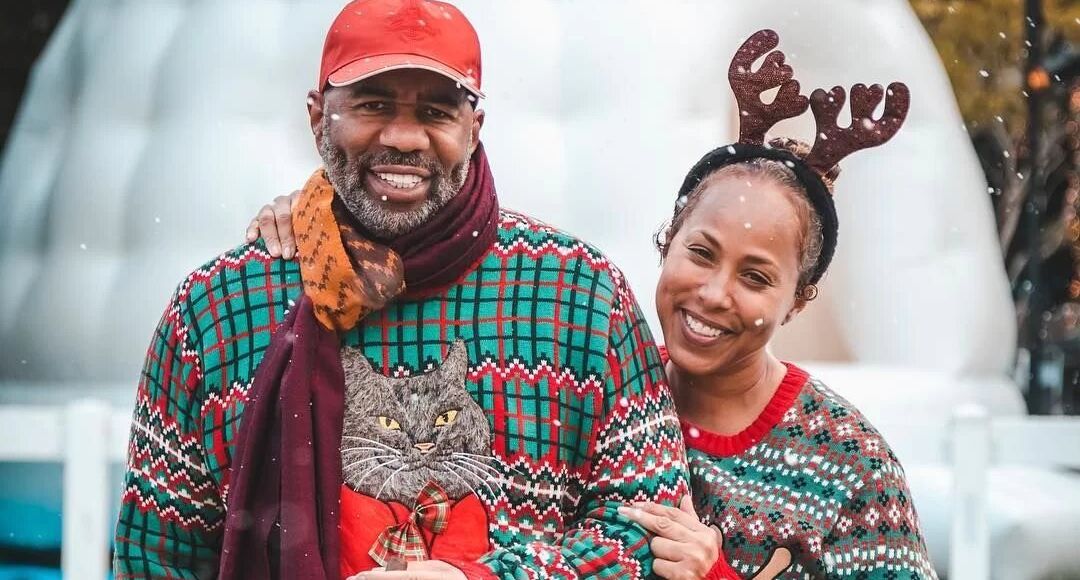 Marjorie caught Steve Harvey's attention when she arrived late at one of his shows in Memphis, Tennessee. A mesmerized Harvey stopped the show and gazed at Marjorie as she took her seat next to the stage. "And the audience started giggling because I was just staring at her," Harvey recounted on The Carlos Watson Show.
Elaine thought that Harvey would 'give her business' for being late. However, Harvey told the crowd: "I'm sorry, I don't know who this is, but I'm going to marry her." Marjorie and Harvey dated for a while, but Harvey ghosted her when he became homeless. The pair got married to other people: Harvey to Mary Lee Harvey and Marjorie to Donnell Woods.
Steve's bodyguard appreciated the connection Harvey had with Marjorie, and after Harvey divorced Mary Lee, he called Marjorie's friend to find out whether Elaine was available. He found out that Marjorie had just finalized her divorce. "I couldn't believe it," Harvey said. "It was the day after I got divorced. The day after."
Steve and Marjorie started dating proper in 2005. The couple were married in June 2007. "Happy Anniversary Baby," Marjorie wrote alongside a late June 2021 Instagram photo of the happy couple kissing. Steve posted an Instagram video of the couple's best moments alongside the following caption: "We celebrate our anniversary today."
Marjorie regrets that Steve didn't open up about his financial troubles when they first started dating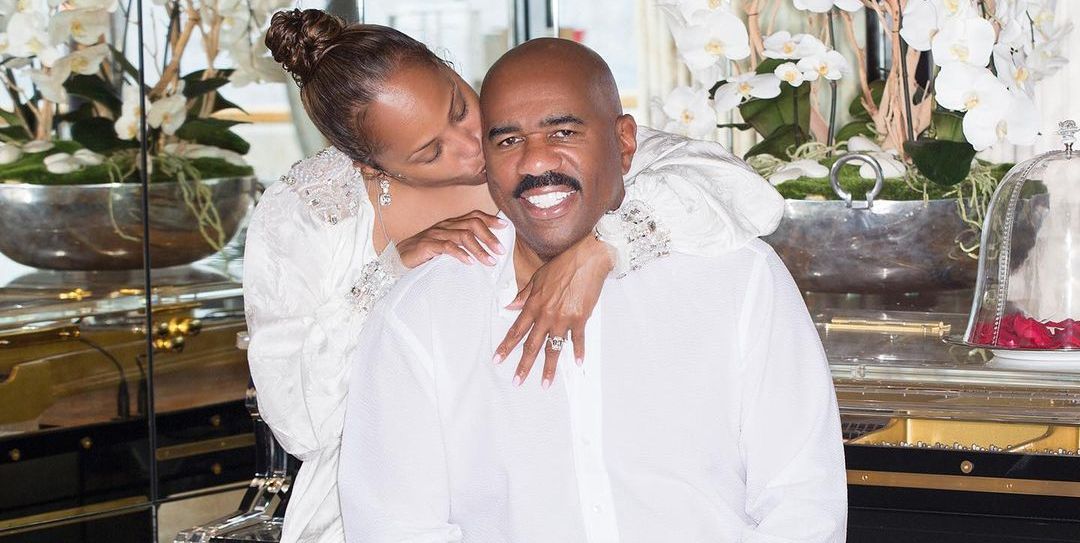 When Marjorie and Steve first met, Harvey was legally married to Marcia Harvey, but their union was undoubtedly headed for divorce. Marjorie saw no impediment to her and Harvey pursuing a relationship.
However, Harvey saw his financial struggles as a hindrance to a happy relationship with Marjorie. "Before a man can be of use to a woman… he's got to know who he is, what he does, and how much he's going to make," Harvey told Essence. Steve's ended the relationship when he became homeless.
Marjorie told People that he wishes Steve opened up back then because she would have offered a solution. "I only wish he'd told me what was really going on with him when we were first dating," Marjorie told People. "I told him, 'I owned my house. Honey you wouldn't have been homeless.' We could have saved so much time."
Thankfully, Harvey's bodyguard stayed in touch with Marjorie's friend. He pushed Harvey to reunite with Marjorie nearly two decades after they separated. "He told me, 'Look, the only time I've seen you happy was when you were with that woman Marjorie,'" Harvey told [People] "'Now before you go and do something stupid and marry another woman, I'm calling her.'"
Elaine took a motherly approach towards blending the couple's families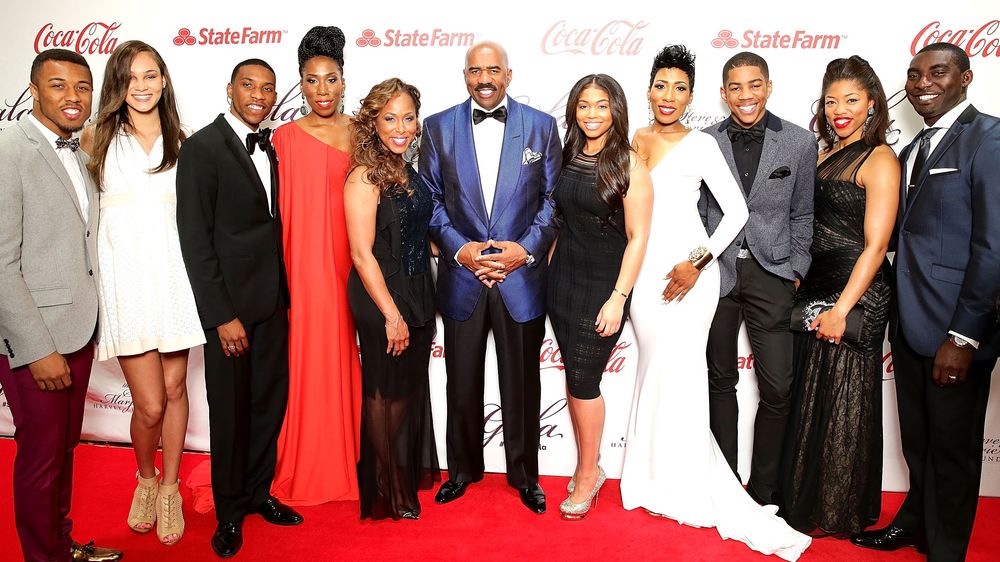 When Marjorie and Steve married, the pair had seven children from previous relationships. Steve brought with him Karli, Brandi, Broderick Junior, and Wynton, while Marjorie brought Morgan, Jason, and Lori.
After the wedding, the couple decided to blend their families. After some of the kids resisted, Steve told them to 'deal with it.' Marjorie, however, took a motherly approach. She told People:
"When you're dealing with a blended family, everyone is coming from a place of broken. We knew this was right. But I just told them, 'Everyone is included. Everyone has access to their parents. Whatever you didn't have before, don't let that interfere with what you can have now.'"
Marjorie's technique worked as the kids eventually embraced the idea of a blended family. "When you're happy at home, you can make a lot of things happen," Harvey told People. Elaine often posts photos of her ever-growing family as the couple's children gift Harvey and Marjorie with grandchildren.
"I've been waiting years for my kids to get out of my house. Now they come back to the house and they got more people with them," Steve joked.
Marjorie was previously married to two drug lords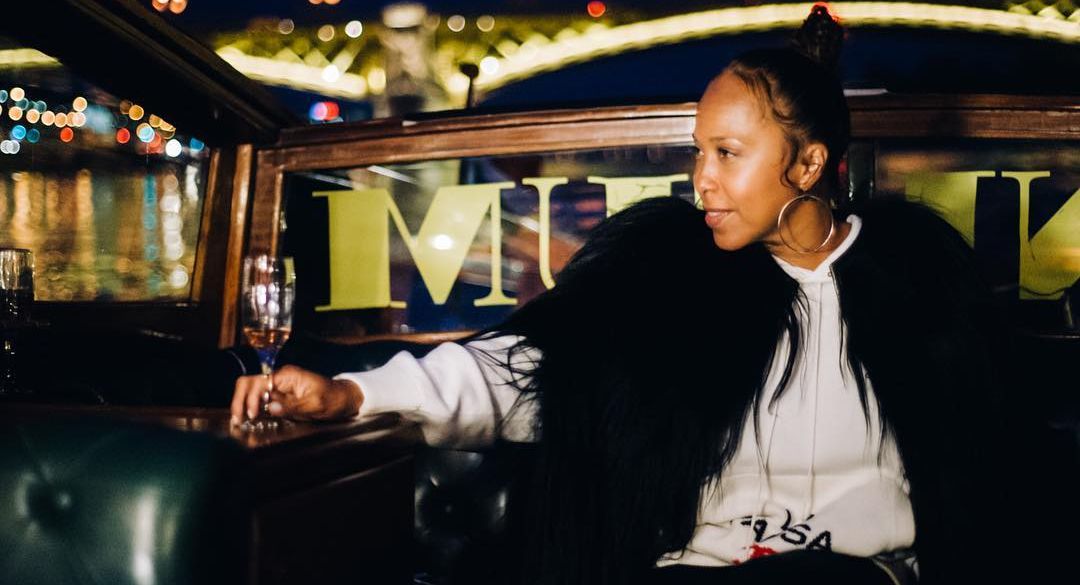 Marjorie's first marriage was to convicted drug dealer Jim Townsend. The couple had two children before Jim's arrest and incarceration. Authorities investigated Marjorie's involvement in Jim's business, but they didn't charge her.
Townsend left prison after receiving a presidential pardon from President Obama. He reportedly threatened to author a memoir that would contain details about Marjorie's role in his drug trade. "I have no allegiance to Marjorie, she showed her hand," Jim said. Despite claiming that he wrote half of the book in prison, Townsend is yet to release the tell-all publication.
Elaine and Townsend welcomed two children during their union. She went on to marry another drug lord named Donnell Woods. The couple married in 2000 when the FBI started investigating Woods for drug smuggling. Marjorie divorced Donnell before the investigation concluded. The couple share one child.
Marjorie and Steve have faced and debunked multiple divorce rumors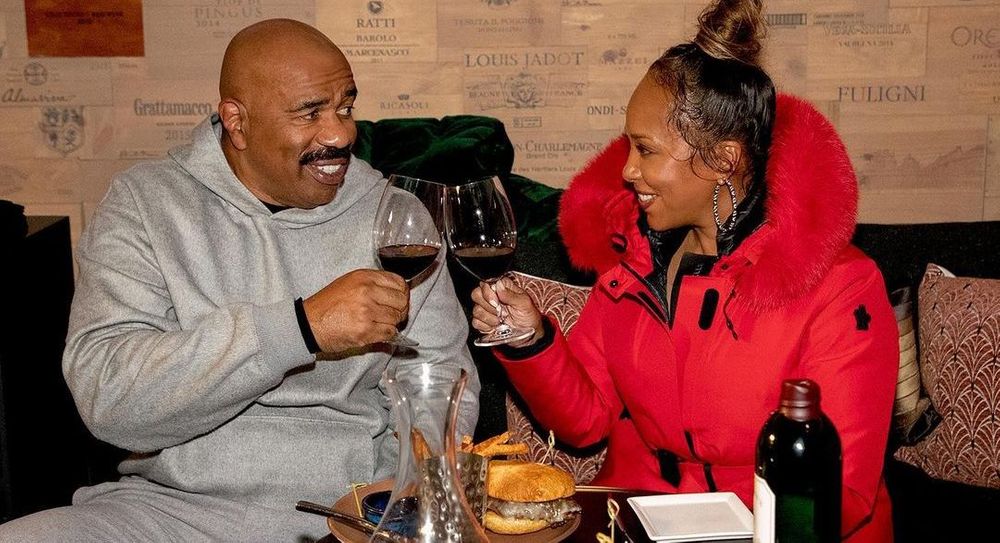 Marjorie and Steve have enjoyed a relatively smooth ride over the past decade and a half. However, they have had to debunk several divorce rumors. In July 2018, Radar Online reported that Harvey and Elaine were in the middle of a '$400 million divorce.'
Steve talked to The Atlanta Journal-Constitution about the false report. "My wife came to me and said, 'Do we have $400 million?' Nah. Not yet," Harvey said. He later blasted tabloids for making unsubstantiated claims about his marriage and family. Steve said:
"They act like I don't have a family. They act like my kids don't read. They don't care. They just go out to destroy people with no facts behind it."
In May 2019, Radar Online released another bombshell report claiming that Harvey was quietly liquidating his assets in preparation for a 'divorce battle.' The publication claimed that Harvey and Elaine had a major falling out that resulted in Marjorie embarking on a month-long trip around the world alongside the couple's daughter.
Marjorie and Steve responded by releasing a hilarious video in which the couple stated that they had 'no idea' that they were divorcing. The tabloids – this time led by the National Enquirer – struck again. National Enquirer claimed that Steve's 'wandering eye' had strained the couple's relationship.
"Rumors [of Steve's alleged infidelity] keep trickling back to Marjorie," an unnamed source claimed. "Word is, she's threatening divorce." The report cited photos of Marjorie without her wedding band during a trip to the California Desert National Conservation as evidence of the couple's crumbling relationship.
"Marjorie needed to get away and clear her head," the source added. This rumor, like the others, turned out to be false. Steve and Marjorie seem to have a strong and happy marriage. Harvey told Essence that he doesn't intend to wed again and that 'everything I have is because of this girl right here.' Marjorie added: "I wish every woman can find a soulmate like I've been blessed to find. This is really my best friend."
---