Simon Cowell first met his current romantic partner, Lauren, and the mother to his son, Eric, at Barbados' Sandy Lane resort in 2004. At the time, she was vacationing with her now ex-husband, a major real estate mogul, Andrew Silverman, and the two of them had only been married a year. Simon and Lauren became fast friends during the vacation. After this, Simon had many more vacations with this married couple.
Friends described her as determined and ambitious
Lauren Silverman was born into and brought up in a cozy upper-middle-class life in America. She grew up in a home worth hundreds of thousands of dollars, and she attended a private school that cost her parents a little under $20,000 a year in tuition. Her father is Steven Davis, who works as an accountant and lives in Florida. Lauren's mother is Carole Davis, an estate agent. Her parents are divorced and have both remarried.
Lauren has been said to look similar to the popular comedian Sarah Silverman. Even though these look-alikes have the same last name, they are not actually related. Her maiden name is Davis and she only took on the new name when she married Andrew Silverman. Some sources continue to insist that they are siblings and that the Silverman family and the Davis family are related, but there is no real evidence that this is the case. By coincidence, Sarah Silverman does have a sister named ​Laura​, who is a voice actress, and this similarity in name has caused some confusion for fans. However, Lauren's ​only​ sibling is a younger sister, Nicole Alexandra Davis.
Lauren's determination and her ambitions to find her place in the world seemed to have greatly upset Andrew Silverman's parents, Eleonora and Allen, who are a well-respected couple with connections. The mogul's parents were said to be "so aghast at their son's choice of bride that they refused to attend the wedding in 2003." Of course, the family would likely feel vindicated in their misgivings in that only ten years later, Lauren and Andrew would be divorcing due to a surprise pregnancy from infidelity. For those ten years, Silverman lived in New York with her husband Andrew, and they had a son together, named Adam.
Rocky relationships brought Simon and Lauren together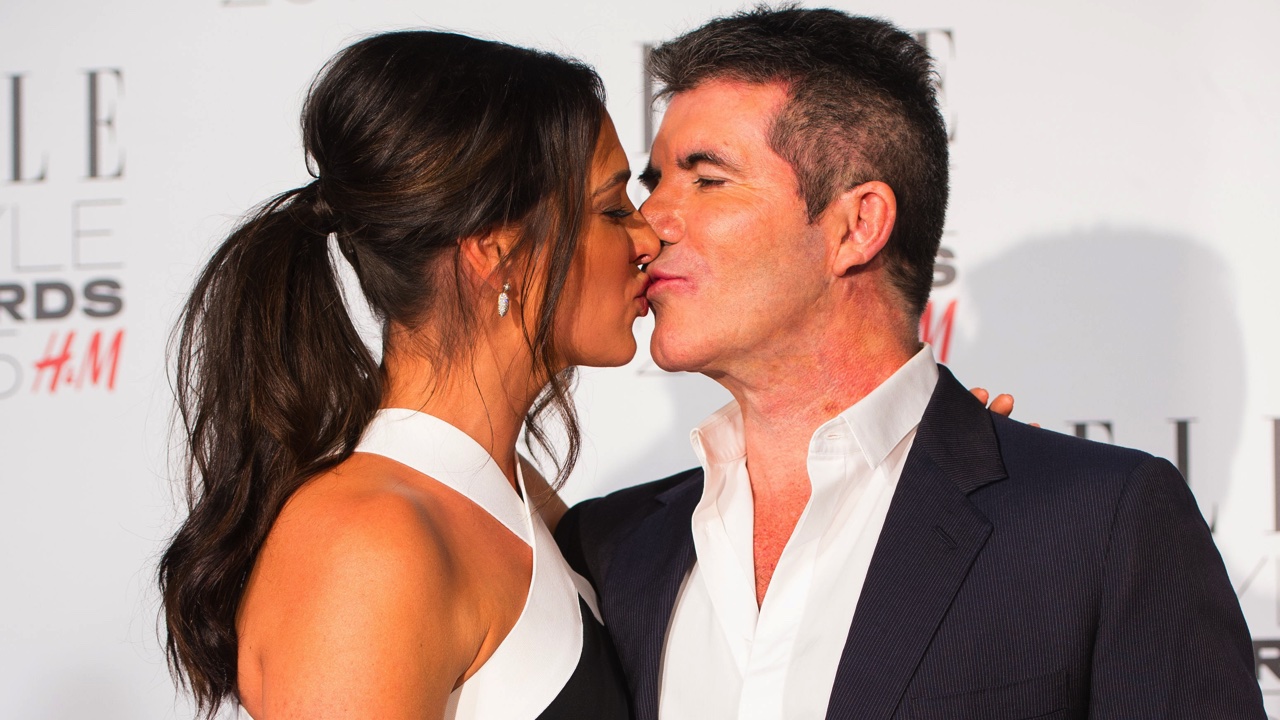 Some sources report that as early as 2009, Simon had started dating his current partner and the mother of his first son, Lauren Silverman. However, he was still seeing other women at the time. He also publicly denied that he was seeing Lauren, who was his friend's wife, romantically on many occasions. From 2010 to 2011, Simon had a relationship with make-up artist Mezhgan Hussainy. The two were even engaged to be married for a certain period of time. Strangely enough, while Cowell and Hussainy were officially together, they were spotted vacationing with Lauren and Andrew Silverman.
It's not really known when Cowell and Silverman truly developed their romantic relationship. Some reports say that they were hooking up from the end of 2009. Others say it started after he and Hussainy split. Still, others report that the Silverman divorce had taken place before the pregnancy. Regardless of Cowell's romantic standing, Lauren was, however, still technically married to Andrew when the relationship became intimate according to the majority of sources.
After his own failed relationships and broken engagements, Simon apparently went back to the girl who made him feel at ease in life, his best friend, Lauren. Even though she was married, Simon and Lauren secretly started dating.
Pregnancy and privacy didn't mix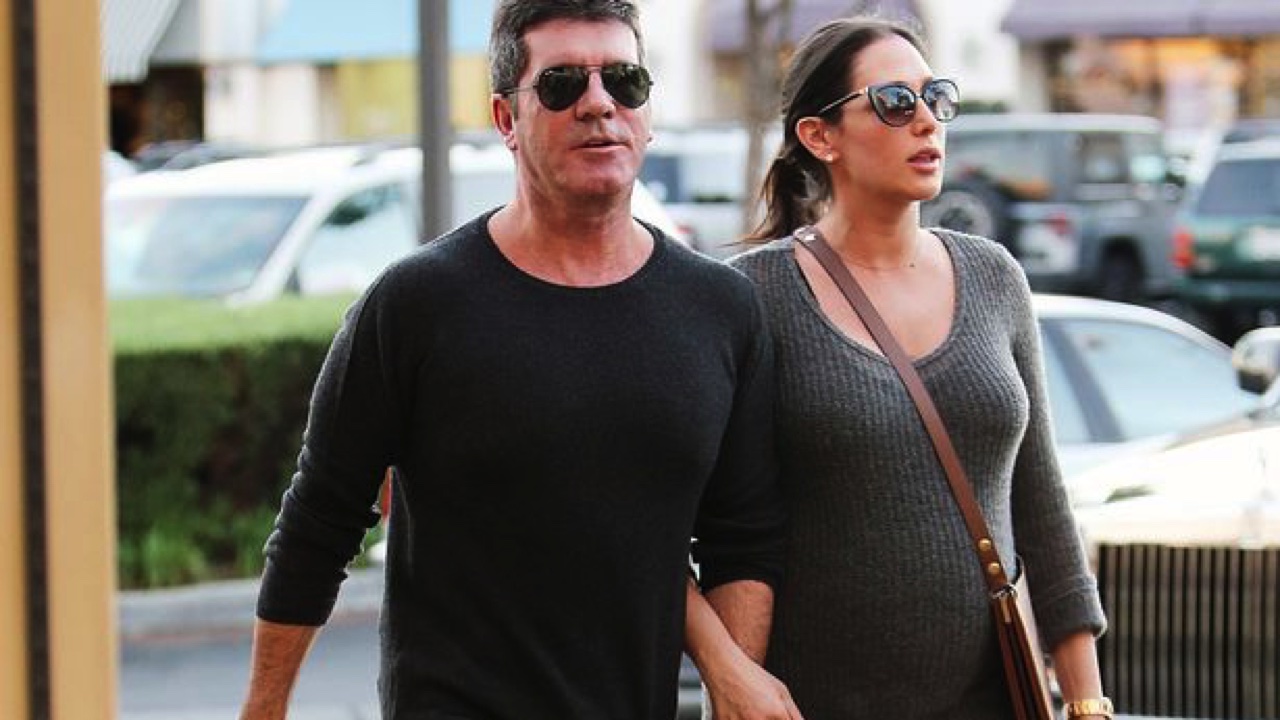 When Lauren suddenly became pregnant in 2013, they were forced to go public – in their respective personal lives and in the media that covers celebrity and socialite divorces. Lauren and Andrew were reported to have had been estranged for a time due to lengthy business trips which had caused friction over the years. On the other hand, her legal husband was still shocked to discover that Lauren had broken the boundaries of their relationship before anything had been made final.
Her estranged husband "quickly filed for an at-fault divorce" giving adultery as the main reason on the initial paperwork. Eventually, the splitting couple agreed to change the grounds to irreconcilable differences.
The media went into a frenzy and interviewed numerous sources close to the couple, including various close friends and family members. One long-time friend, Mzia Shiman, who had reportedly known Lauren for ten years, said Silverman and the pop mogul had been best friends for years but that their feelings for each other had changed at some point and had deepened.
'They were close friends and then one day it turned into something else,' said Shiman. 'Lauren didn't plan any of this. It's not some kind of trick. I know one thing for sure, they are in love with each other.'
Andrew and Lauren finalized their divorce in November of that year after a long and tedious mediation process. They wanted to preserve a healthy relationship for the benefit of the child they shared. In the divorce settlement, there was a strict stipulation that lasted until January 2015, which stated that Simon was required to stay away from the couple's son, Adam, or face a $50,000 penalty. Lauren gave birth to their son Eric, named after Simon's father, on February 14, 2014.
Simon and Lauren look toward the future together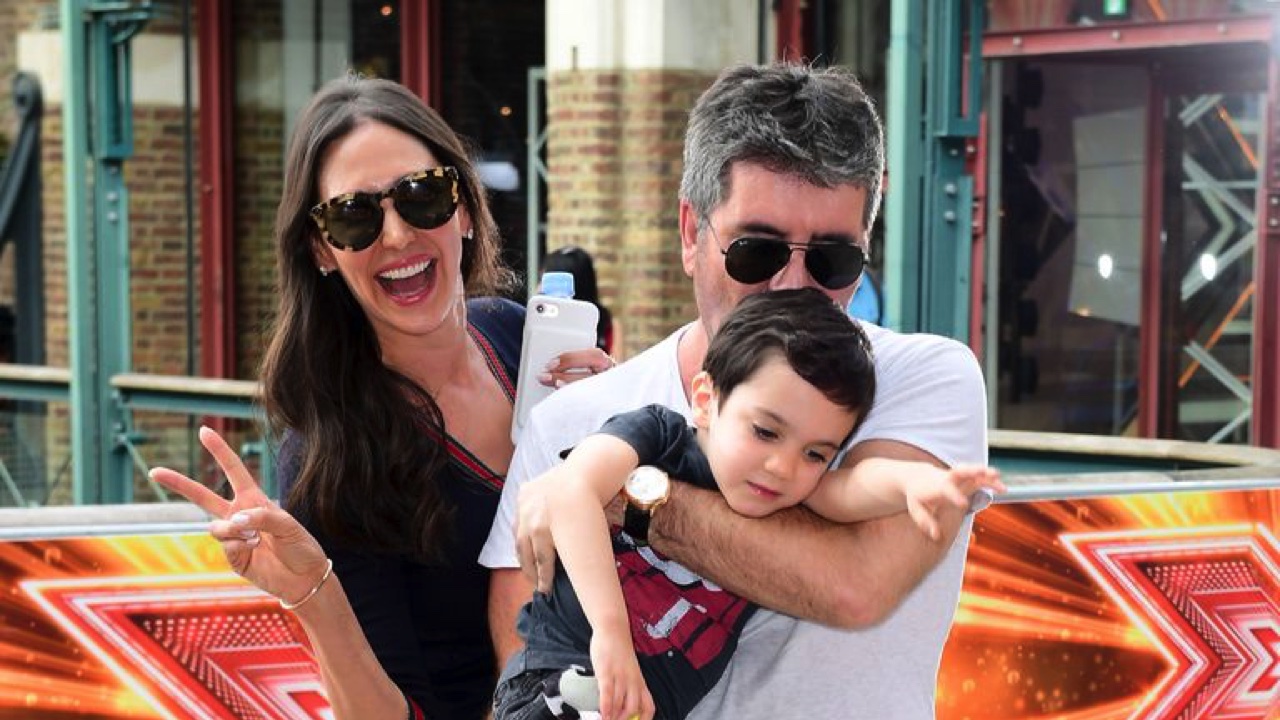 In reminiscing about the initial relationship and pregnancy that shaped his current life, Simon told The Mirror, "It is not something I am proud of or wanted to happen in terms of hurting anyone. It just happened." There have even been reports that Simon and Lauren's ex, Andrew, have buried the hatchet for the benefit of the children and that they have all returned to a peaceful existence.
Simon and Lauren's son, Eric, has even appeared as a "guest judge" on America's Got Talent, and Simon recently told Extra TV that he wants Eric to be "running AGT by the time [he's] 18." Simon is openly hopeful that his son will take over his business one day, continuing a legacy in music cultivation. Lauren is apparently supportive of this, as they have attended Simon's shows regularly over the years.
Though Cowell speaks highly of the son the high-profile couple shares, he did not enjoy the experience of being in the room when Silverman gave birth to Eric. He had previously been quite open about his reservations about children. According to Entity Magazine, Cowell once talked about the birth of his son Eric with the star Ryan Seacrest on his radio show, saying "Are you out of your mind? I know this sounds awful, but it's like you don't want to go into the restaurant while they're making your dinner. I think there are certain things you shouldn't see and that is one of them."
Even so, Simon and Lauren have been publicly commended for their 'hands-on' approach to parenting, including Eric in numerous adventures and family vacations. In 2015, Lauren told Hello! Magazine, "I think Simon has changed me. He makes me laugh all the time. I can't get angry with him because when I'm trying to be cross he just makes me laugh. I feel I learn so much from him, which is incredibly inspiring. He's very talented." It is apparent that her adoration of Simon continues to grow over time.
Cowell takes an annual vacation to Barbados, the place where he and Silverman first met. On their most recent trip (for which both sons were present), the Daily Mail reports that the couple adopted a puppy named Daisy at a charity gala. They already have three dogs, named Squiddly, Diddly, and Freddy.
The couple faced a startling home invasion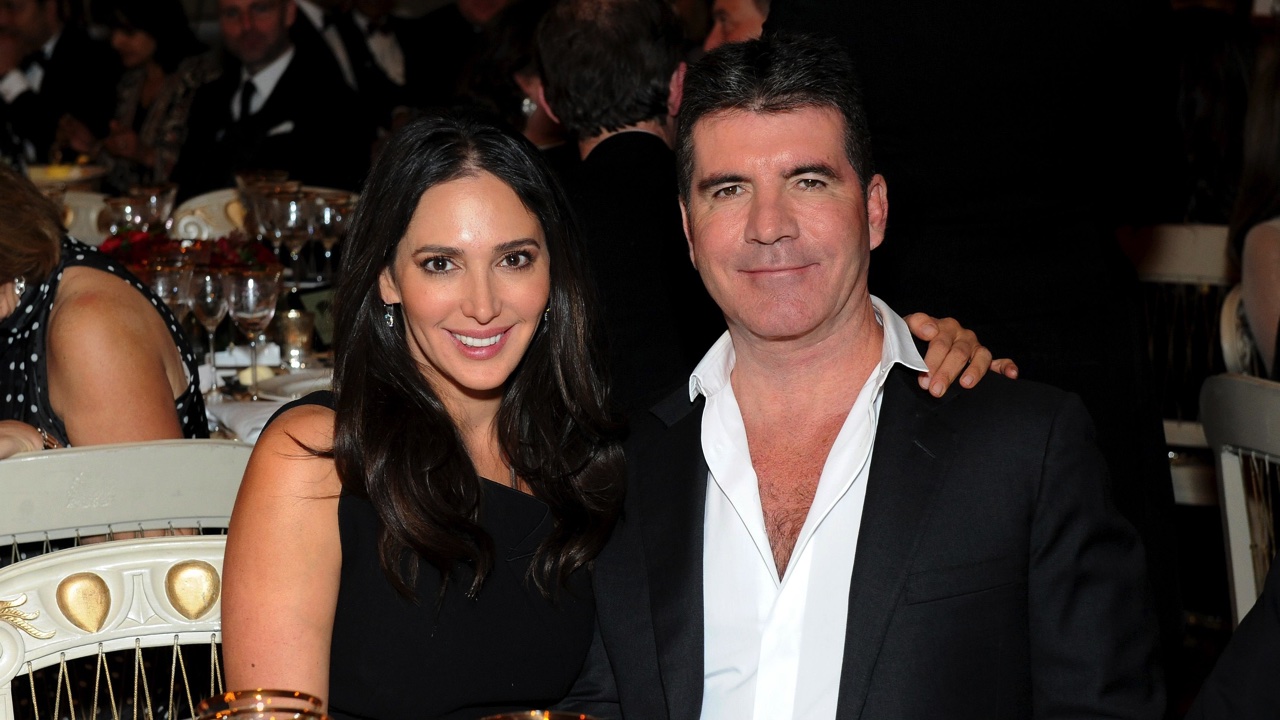 In December of 2015, the couple was targeted by a burglar. The haul was said to include jewelry and cash. Of the incident, Simon is quoted as saying, "It was mainly Lauren's stuff.
The first thing you think about is, 'OK, that's insured so it's not the end of the world'. It's just the feeling of that invasion, that someone was three feet away from you. It kind of creeps you out a bit." While the criminal was taking off with money and jewelry estimated to total a six-figure number, the couple's first reaction was to rush to their son's room to ensure his safety. Following the break-in, Simon added to his security detail to help keep his growing family safe and sound.
Unfortunately, this was actually the second time that Simon has had intruders break into his home. In 2012, it was reported that a 30-year-old woman was given a restraining order after admitting to having smashing one of his windows. Thankfully, there have been no more sensationalized reports of such behavior on their properties. Lauren and her family continue to learn and grow together, with Simon taking the brunt of the publicity directed toward their lives.
---