Simon Philip Cowell is among the most recognizable figures in the entertainment industry and wears many hats; music producer, talent show judge, businessman, talent manager and is undoubtedly one of the best television producers in the industry.
He is a regular judge on talent competitions on British TV such as Pop Idol, The X Factor and Britain's Got Talent and on the American versions; American Idol, The X Factor and America's Got Talent and is the CEO of his British Entertainment company Syco.
With all these achievements throughout his career in the entertainment industry, it comes as no wonder that his fans are curious about his love life, with many of them not sure whether he is married or not. His relationship with his partner Lauren Silverman has become a hot topic with the tabloids and he has been asked on several occasions including by his co-judge David Walliams on when he plans to propose to Lauren.
So, who is Lauren Silverman? She is the only lady who has managed to get Simon Cowell, one of the world's most famous bachelors, to settle down.
Read on as we dig in to find out all the untold truths about Lauren Silverman.

Her Parents were wealthy
Lauren Silverman's maiden name is Davis. She was born on July 26th 1977 and is the first-born child of her parents: father Steven Davies and mother Carole Eisenberg. She grew up with her younger sister Nicole.
Her father was a renowned businessman in the real estate and due to the success of his business he was able to give his family a luxurious life which saw her attending the exclusively private Miami Country Day School.
However, it is not known whether she attended college or not.
She first got married to a property developer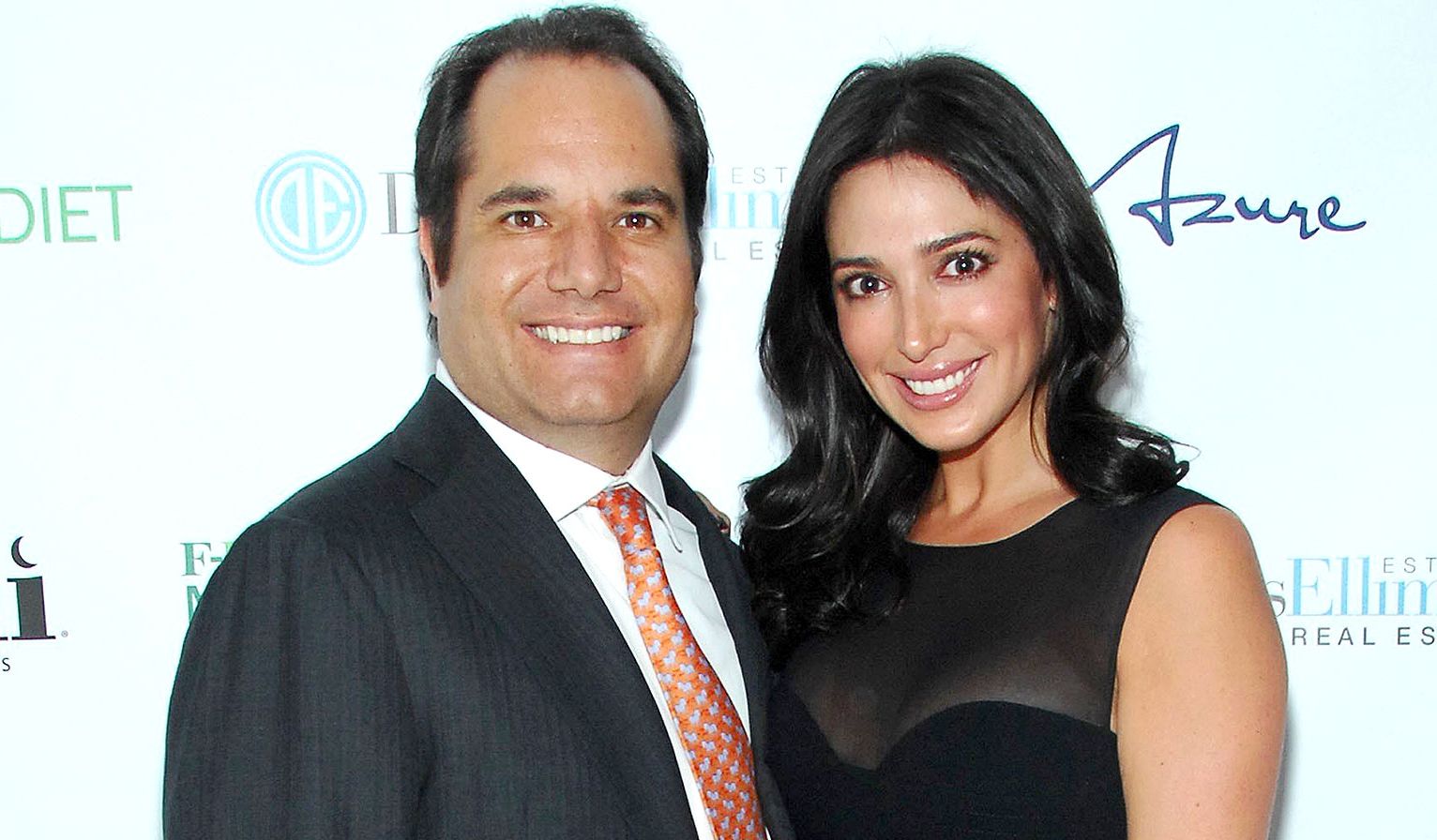 It is said that most girls "marry" their fathers which was not different for Lauren in her first marriage. Her dad being in the real estate, it comes as no surprise that her first marriage was to a real estate developer.
In her early 20s she met a property developer, Andrew Silverman. The two fell madly in love and got married. In 2006 after the birth of their son, Adam Silverman, Lauren settled into motherhood and decided to be actively involved in raising her son as a stay at home mother.
Her husband Andrew on the other hand immersed himself in his business where he travelled a lot leaving Lauren alone and lonely. It is rumored that it is this long separation that started causing strain in their marriage. Her father accused Andrew of being a cold and uncaring husband. Her father is quoted to have said Andrew assumed throwing his money at Lauren would make him a better husband and heal the loneliness:
"He just threw money at her but she couldn't cuddle Gucci handbags and credit cards at night," he said. He also said "you can't put a credit card under your arm when you go out to dinner."
She had an affair with her husband's close friend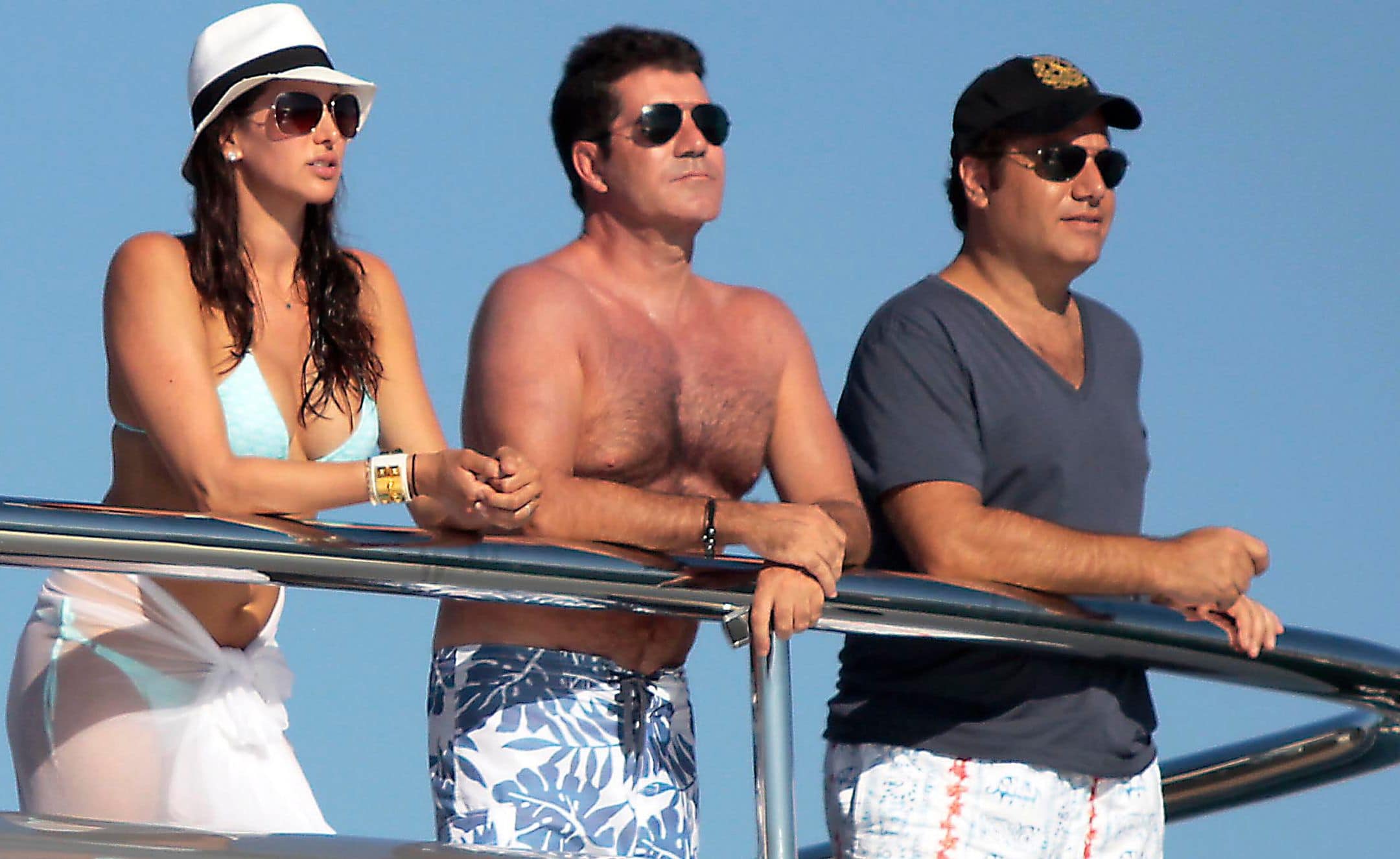 The relationship between Simon and Lauren sounds like a script from a romantic movie. Imagine taking a vacation with your wife, to relax and re-connect after busy schedules. You then meet one of your oldest friends also vacationing. The most obvious thing is to introduce him to your wife. Unknown to you, the two are immediately attracted to each other and a stormy affair starts right in front of your eyes.
Lauren met Simon while vacationing with her ex-husband, Andrew Silverman at Barbados' Sandy Lane resort. In fact, it was her husband who introduced her to Simon, a close friend of his for many years. Together with her ex-husband, their friendship with Simon grew and they would occasionally go on holiday together, the three of them. Simon was still dating other women. He has been linked to Terri Seymour, an entertainment journalist and the famous markup artist Mezhgan Hussainy who he was once engaged to from 2010 to 2011 but unfortunately, it never worked out. It seems that Simon never would forget what Lauren made him feel, and after two failed relationships, Simon went in search of that one woman who made him feel special; Lauren Silverman. Doesn't that sound like a movie!
While still married to her then-husband; Andrew Silverman, Lauren started dating Simon in secrecy and just when you thought things wouldn't get more scandalous, Lauren got pregnant in 2013 with Simon's child. As if all that was not bad enough for the two, before the news of their affair leaked to the public, Simon, Lauren and Andrew were pictured happily vacationing on a yacht. This forced them to make their relationship public and it got people talking. She was accused of adultery – her husband filed for divorce No sooner had the news of her pregnancy with Simon's child gone public, her husband filed for an at-fault divorce on the grounds of adultery and named Simon as a co-respondent. Andrew is said to have felt so betrayed by the two, calling Simon a cheating home-wrecker. Their divorce was finalized in November the same year; 2013.
Although her husband accused her of infidelity, she argued that she was a lonely wife who fell for a man who showered her with love and attention and had been estranged long before Simon came into the picture. According to a report from the People Magazine an unnamed person is quoted to have said:
"It was probably not the best relationship when she first met Simon. It wasn't like they were blissfully in love at the time. She was definitely unhappy in her marriage and it had been a while since that marriage was great."
However, according to the New York Post, a friend of Silverman was once overheard saying that Lauren and her ex-husband had never been estranged and her suggestion that she was an estranged wife who fell into another man's arms was just absurd.
The couple did not want a lot of publicity at that time when they were going through the divorce and Lauren is quoted to have said:
"I am committed to sorting things out with Andrew as amicably as possible to ensure the well-being of our son. I would hope for some space and privacy in order to work through this."
She has a home next to her ex-husband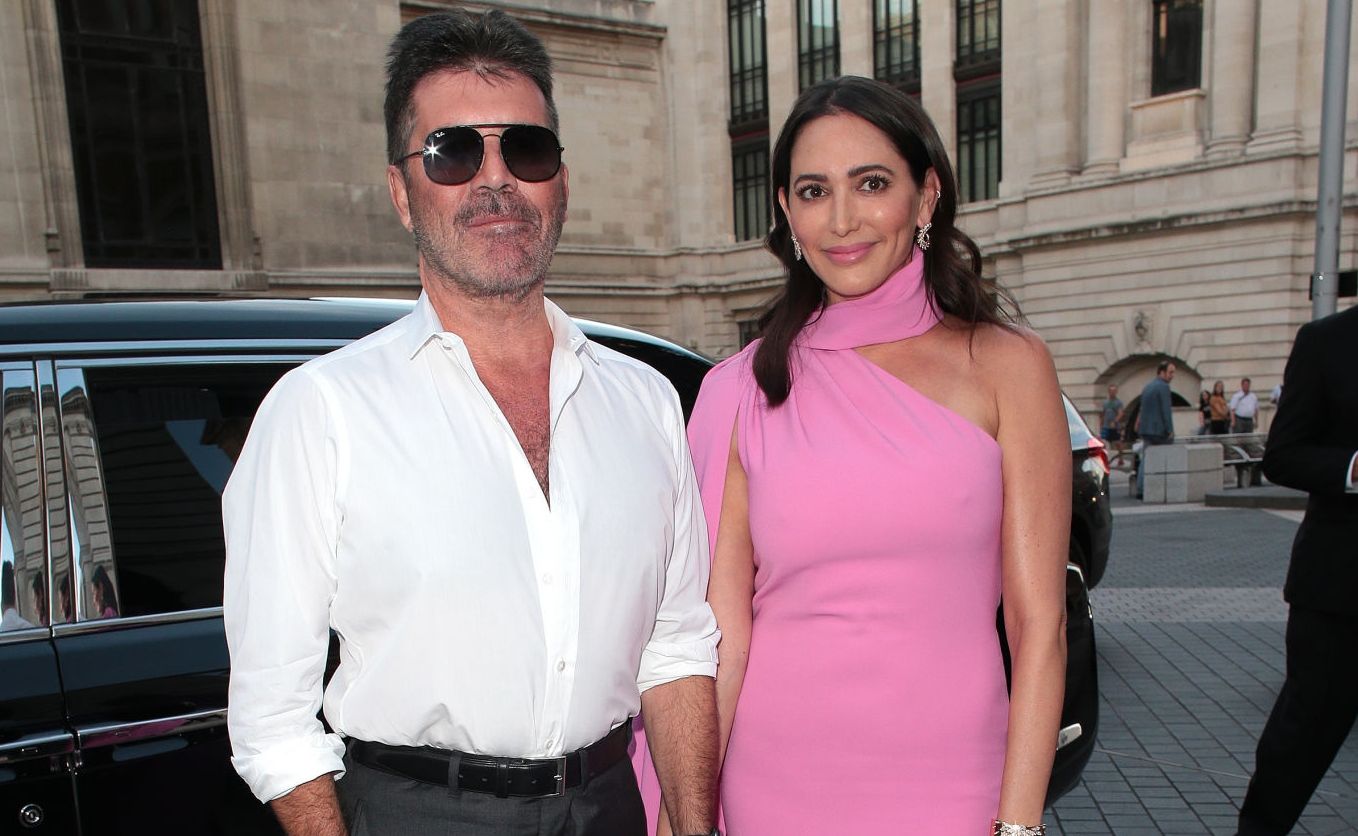 You would think that after the scandalous affair, the trio would want to stay as far away from each other as possible. But not this couple. The couple surprised the world by buying a house a few blocks from her ex-husband's home according to the Mirror.
The couple is said to have fallen in love with a house in Manhattan the minute they saw it. They justified the purchase of the house by saying that Lauren wanted to spend more time with her first-born son and see him as often as possible.
Simon then purchased the home in June 2014 after the birth of their son.
She got her second born son on Valentine's day
On Valentine's day, February 14, 2014, Lauren gave birth to a bouncing baby boy, who they named Eric after Simon's father. After the birth of their son, Simon told the Daily Mail that being a father had softened him, as it made him see things differently than before.
Simon is quoted by the Daily Mail to have been against having children ever:
"God no. I couldn't have children. If I had them here (In my house) drawing lines on the walls I would go nuts. And with kids you have got a routine you can't escape from. You have got to be up at certain, got to listen when all you want to do is sit in a corner thinking."
Having said that, it is unbelievable that the couple hasn't ruled out baby number two as Simon is quoted to have told Extra TV;
"I had a brother when I was younger, so I think it's kind of cool to have two, well, two or three."
Looks like he is all ready to listen now and is tired of sitting in a corner thinking!
Though excited by the birth of their son, Eric, it seems the birth was overshadowed by the affair she had with Simon. However, credible reports have indicated that Simon, herself and her ex-husband have buried the hatchet and have since moved on.
Although Simon was not in the labour room with Lauren when she was giving birth to Eric, he was in the hospital and she already knew he would not witness the birth. According to Today, Simon talked about the birth of his child with Ryan Seacrest on his radio show by saying:
"Are you out of your mind?" I know this sounds awful, but it's like you don't want to go into the restaurant while they're making your dinner. I think there are certain things you shouldn't see, and that is one of them. I will be very close but no I won't watch"
She has to deal with Simon's Exes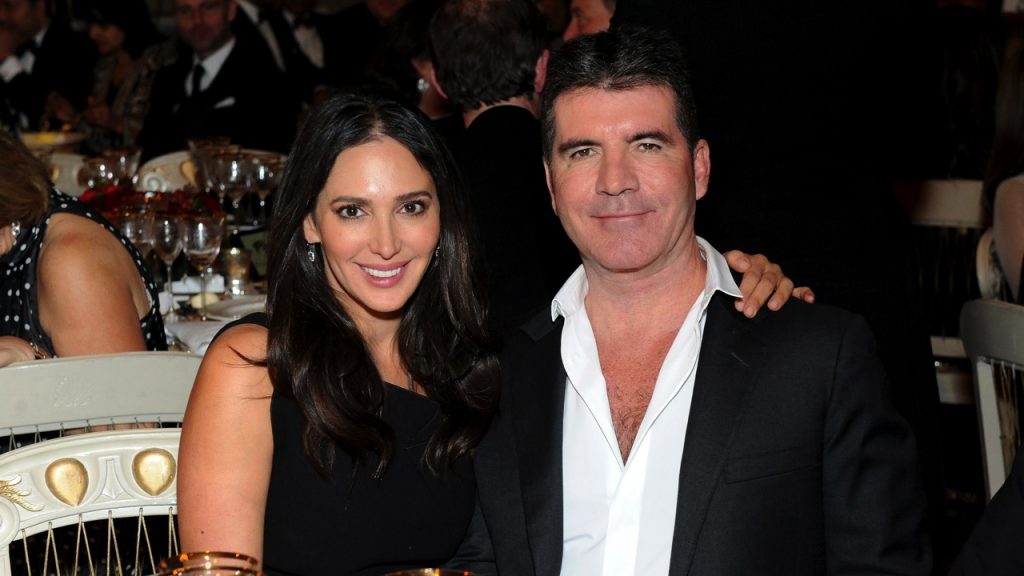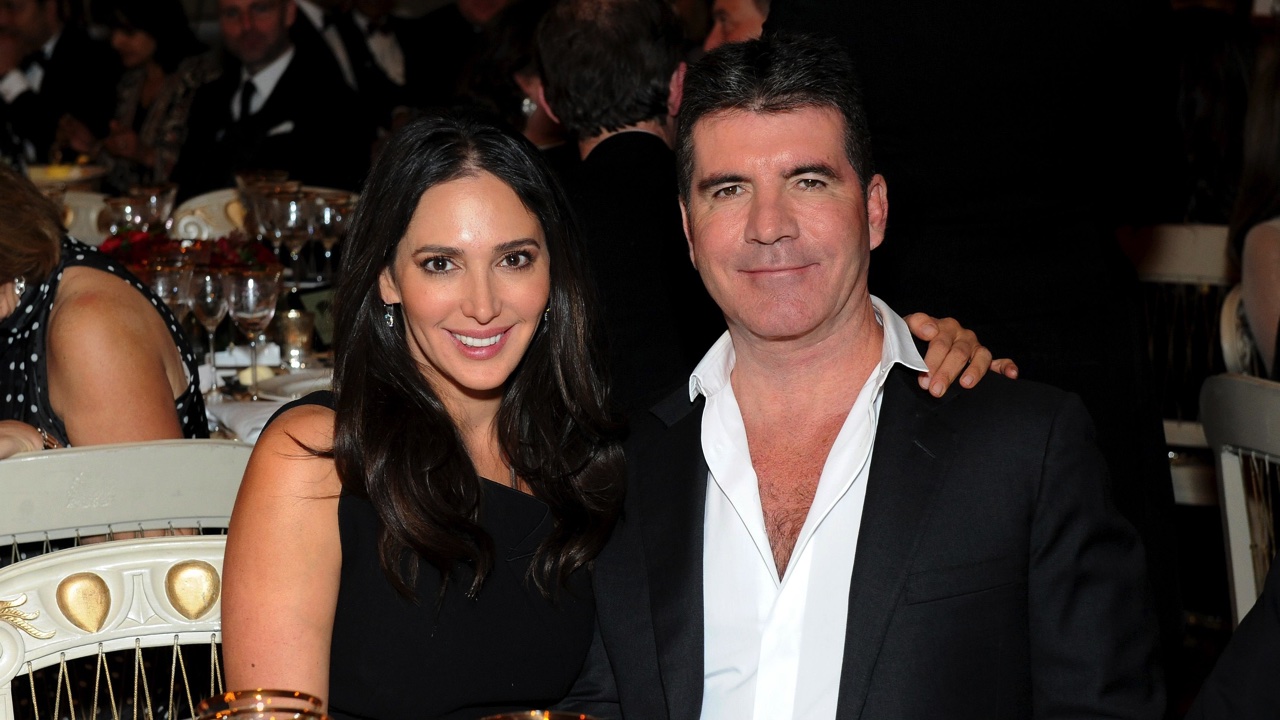 While most people end relationships and move on and do not keep in touch with their exes, Simon still keeps his exes close by. Lauren has therefore learned to deal with the exes and although she may not have liked it in the past, she has accepted that, that is the way it is going to be.
One of the exes who she was not fond of is Sinitta who is reported to be very close to Simon. She has since learned that Sinitta is part of her partner's life and has learned to accept that her presence in Simon's life is non-negotiable. This was after a tweet, which she later deleted said that Simon had asked her to be their son's godmother.
According to New York Post, in 2014, Simon, Lauren, and his exes, Sinitta and T.V personality Terri Seymour vacationed together in a Yacht off the coast of St Bart's. We wonder how that works with her especially because she is quite aware of how their affair started.
In 2017 they vacationed again in Mexico and guess who tagged along, Terri Seymour!
Should we expect any wedding bells?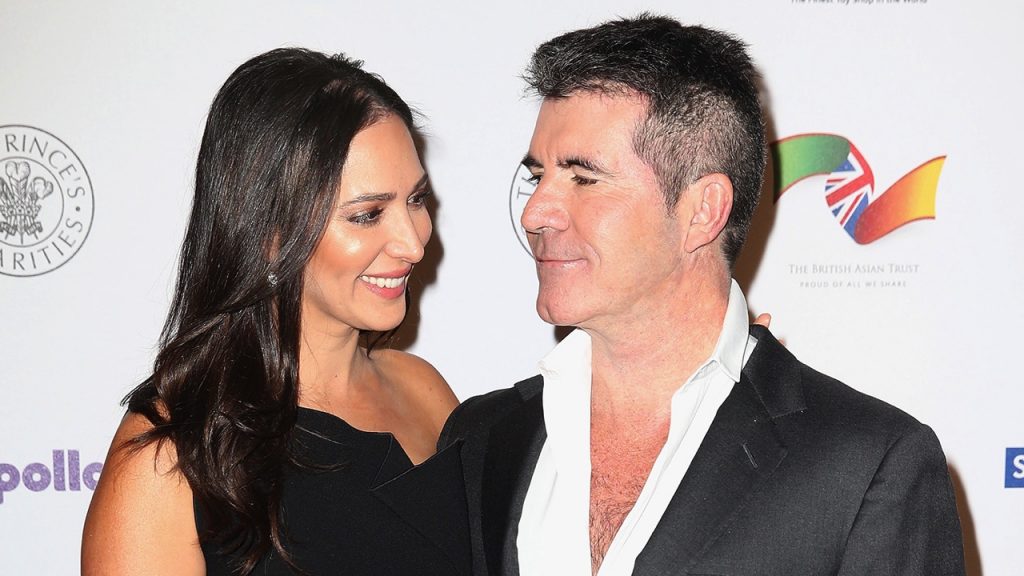 Seems we just might have to stay a little longer. There aren't any indications that the two lovebirds are in any hurry to tie the knot together for they both haven't commented on whether or not they plan to marry.
They have both declined to comment on their relationship with Simon saying,
"I would love to talk, but I have to respect a lot of people's feelings right now. There are a lot of things I will eventually clear up when the time is right, but I really have to be sensitive because there's a lot of people's feelings involved here."
However, during a 2018 episode of Britain's Got Talent, one of the fellow judges on the show put him on the spot on the marriage rumours doing the rounds during that time and he just laughed it off. Lauren admits that Simon has changed her and makes her happy.
In 2015, Lauren also told Hello! Magazine the following;
"I think Simon has changed me. He makes me laugh all the time. I can't get angry with him because when I'm trying to be cross, he just makes me laugh. I feel I have learnt so much from him, which is incredibly inspiring. He's very talented."
Well we hope this couple can laugh their way into marriage soon!
They Still vacation in Barbados – she loves dogs
The lovebirds still go for their annual vacation to Barbados, the west-indies island set in the Caribbean where they first met. During their last trip, where both sons were present, the couple adopted a puppy named Daisy at a charity gala adding to their list of pet dogs; Squiddly, Freddy and Diddly.

Lauren has on many occasions said that she admires Simon for his creativity and his ability to put a smile on her face. This couple is the real definition of there is that one person who is your soul mate and regardless of which stage you are in life, you are bound to meet and connect with them.
---