Conan O'Brien's time as a talk-show host has involved plenty of ups and downs. Perhaps his most impressive achievement was succeeding David Letterman as host of Late Night in 1993. O'Brien weathered early poor ratings due to his unpopularity, but he left the show in 2009 as a highly regarded talk show host.
O'Brien's darkest time came after he was axed from The Tonight Show after serving as host for seven months. His wife, Liza Ann Powel, played a crucial role in helping the funnyman get back on his feet. Conan retired from late-night television in June 2021 and is set to launch a new variety show on HBO Max in 2022.
Conan fell for Liza during a taping of Late Night in 1993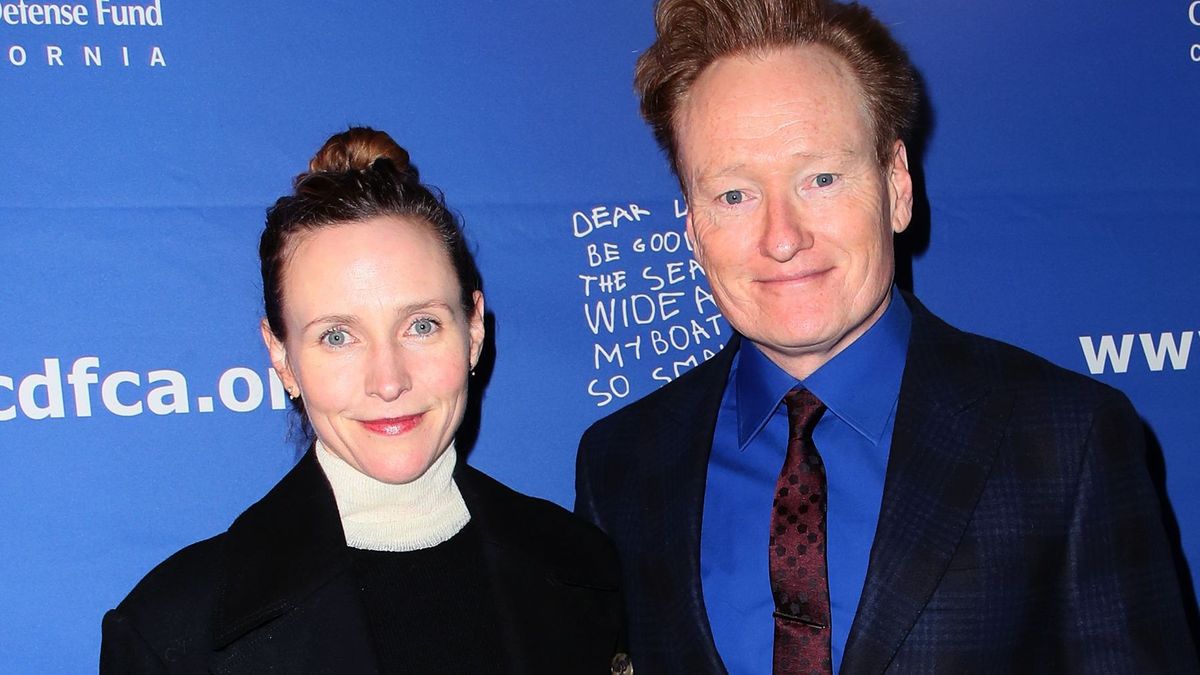 Liza Powel was born on 12th November 1970, in Bainbridge Island, Washington. Liza's dad, Jake Powel, was a guitarist for the Dixieland band. Conan and Liza met while Liza worked as an advertising executive for Foote, Cone & Belding. Liza's company agreed to work on a skit with Late Night, and it brought Conan and Liza together.
Conan was immediately attracted to Liza's beauty, and Liza's father noticed it. O'Brien told Piers Morgan:
"Somewhere, in the vault at NBC, there's footage of me literally falling for my wife on camera."
Conan and Liza communicated via the phone after that first meeting, and he quickly realized that there was more to Liza than just outward beauty. He told Piers Morgan that he learned that Liza was a very intelligent, funny and really good person. After dating for a couple of years, Conan and Liza got married on 12th January 2002.
The ceremony was held at the St. James Cathedral in Seattle, Washington.
Liza and Conan have two children Neve and Beckett
Liza and Conan welcomed their first child, Neve, in 2003. The couple's second child, Beckett, was born in November 2005. Conan talked to People about his struggles with children's toys. He said:
"Being a dad is the greatest, except for assembling things. I remember my father trying to tighten a bolt and hurting his fingers. That is what I'm doing now – except I break (the toy) before she even gets to play with it."
She quit her job as an advertising executive to become a screenwriter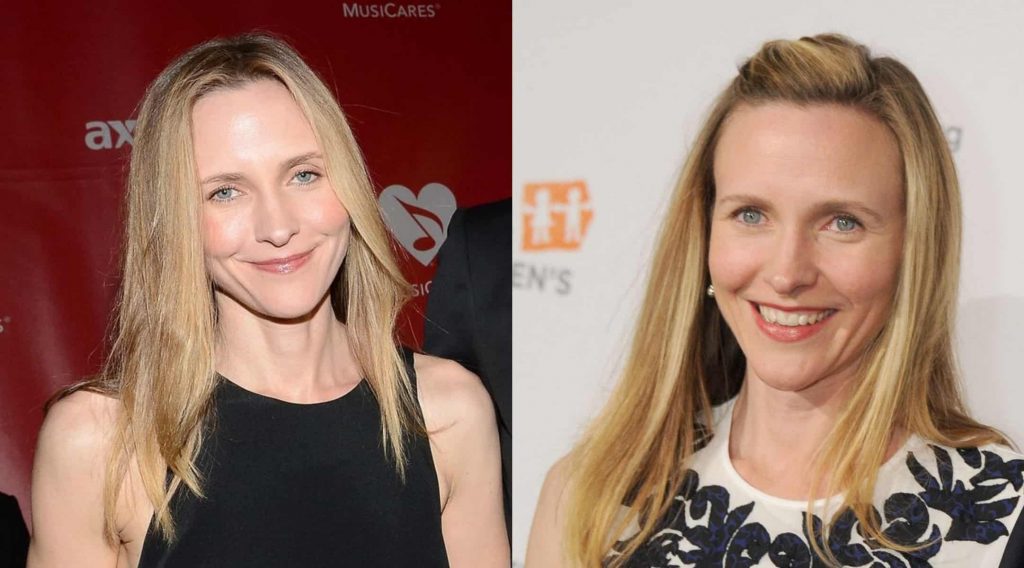 Liza started her career as an advertising executive for Foote, Cone & Belding. Later on, she became a screenwriter after graduating with an MFA in Fictional Writing from Columbia University's School of the Arts. Her plays have been presented in various theatres in New York, Seattle, and Los Angeles. According to Liza's website, some of the plays she has written include The Gate, The Distinguished Gentleman, and Ruthie Goes Shopping.
She also works with the Beat the Odds program of the Children's Defense Fund, which helps at-risk academically talented children. Liza also has several television appearances including Late Night with Conan O'Brien and Conan O'Brien Can't Stop.
She supported Conan after he was controversially dropped as host of The Tonight Show
Jay Leno announced very early on that his successor on The Tonight Show was going to be Conan. In 2009, Conan inherited The Tonight Show from Jay, but his tenure as host lasted only a few months. The politics at NBC kept frustrating Conan, and he struck a deal to leave the show. Conan had realized his dream of hosting The Tonight Show, but it ended sooner than he'd envisioned.
Suddenly, Conan found himself at home with no job, and it took a toll on him. Liza told Rolling Stone:
"I hated to see him in such a state of tension and unhappiness. It was very painful for him to let go of this hallowed ground that he'd finally got a chance to stand on… The truth is, The Tonight Show was the definition of cultural relevancy for decades. And all of a sudden, it's not. That's not Conan's fault. It's not anybody's fault. It just happened."
Conan might have been unhappy and depressed, but there was a silver lining. The situation allowed Conan to rebrand himself, and to take on new projects. With the support of Liza, Conan was hired by TBS to host Conan. The first episode of Conan aired on 8th November 2010. Conan talked to Piers Morgan about the whole experience:
"I'm honestly happier now… this feels… like a greater achievement… because I'm doing exactly the show I want to do. I'm doing it with people that I love. And we get to do it our way… I just think life throws you a lot of curveballs and this is something that I didn't agree with, and I thought it was pretty screwed up, but we, everyone went through it."
---