Roger Federer will go down as one of the best to have ever played tennis. The Swiss maestro has twenty Grand Slam titles to his name and over 100 tournament wins. The rumor mill claims that Roger is approaching the twilight of his career and that his appearance in Wimbledon 2021 will be his last on the famous green.
It will be sad to see the tennis legend go, but he has achieved so much over an extended period that his achievements will bring a joy that will eclipse any feelings of sadness. Roger's wife, Mirka Federer, has been beside him throughout his career, and as you shall read below, she's been instrumental in facilitating Roger's success.
Roger stated that he would love to marry Mirka again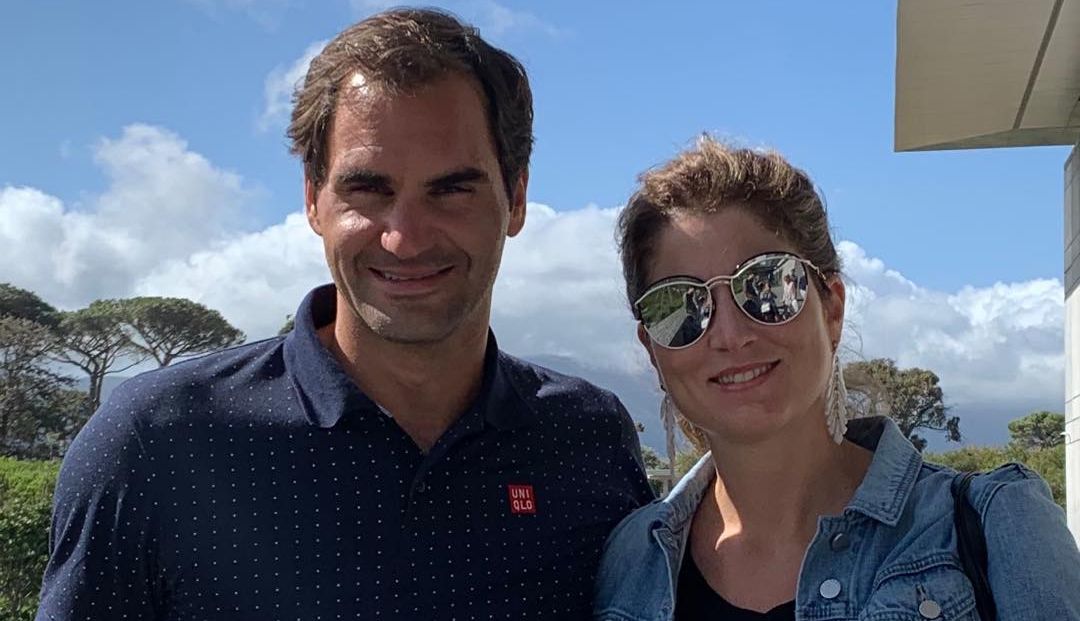 Mirka and Roger met at the 2000 Olympics, where they played doubles for Switzerland. Roger told CNN that the pair 'built up some chemistry' during their time in Sydney, but he needed a nudge from an Olympic wrestler before making the next move. "He said, 'Hey, kiss her now.'"
Roger was a bit unsure, but he did not pass up the opportunity. "So, anyway, I did," Federer said. Roger probably wouldn't have gotten his first kiss were it not for a piece of deception. Mirka is four years older than Federer, and initially, he saw it as a potential hindrance to their relationship.
Therefore, he bumped his age up by three months to appear a bit more mature. "She told me I was so young when she kissed me," Roger added. "I tried to tell her I was almost 18-and-a-half. I tried to sneak in a quarter year." That kiss signified the start of a relationship that would span decades. Roger stated (per Essentially sports):
"On the last day of the evening before she went to Tokyo, and I went back to Switzerland, we kissed and we didn't know where it was gonna take us but here we are almost 20 years later. And we have four children and married and happier than ever. So it was a good kiss."
Roger and Mirka kept dating and got married in a private ceremony in 2009. The ceremony happened shortly after Roger announced that they were expecting their first children. During a recent tennis tournament in Doha, Roger talked up the importance of his marriage to Mirka.
"It was the right thing to do," Roger said of his marriage. "We had a wonderful wedding, I would love to do it again."
Mirka gave up her tennis career to support Roger's career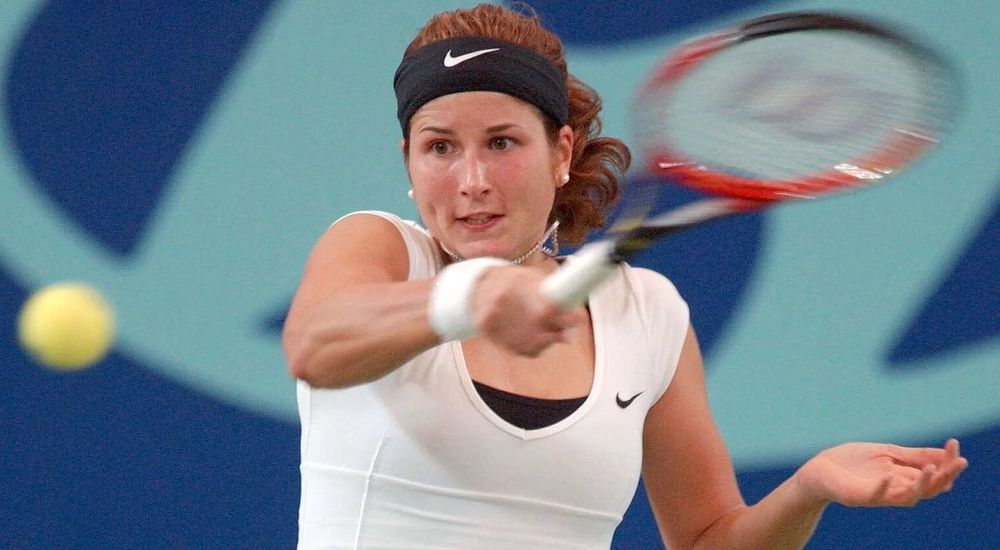 Mirka Vavrinecs was born on 1st April 1978 in Slovakia. When she was two years old, the family relocated to Switzerland. She got her start in tennis after meeting tennis legend Martina Navratilova at a tournament. Per the Times of London, Martina encouraged Mirka to take up tennis and organized Mirka's first tennis lesson.
"When she [Martina] learnt that Vavrinecs – who originally came for Slovakia – lived in Zurich, she telephoned a friend there and arranged Mirka's first tennis lesson," the Times piece reads. Mirka turned out to be a tennis natural. She rose the junior ranks with ease and became recognized as one of the best young players in Switzerland.
In the early 2000s, Mirka achieved a career-high ranking of No. 74 before an untimely foot injury effectively ended her tennis career. She had surgeries to repair the damage, but they didn't work. Roger told Tennis World that Mirka's foot still troubles her:
"She had a problem with her foot, she could not walk properly anymore she had surgery, she tried to come back and if comeback would have been okay and the pain were gone away she would have kept on playing, but her foot still hurts her sometimes, so it did not go well for her and the decision was simple."
The silver lining for Roger and Mirka was that Roger's had a very promising career ahead of him. Therefore, Mirka set aside her professional ambitions to support Roger. Roger opines that Mirka made the right decision in abandoning her career. He told The Times:
"She has been wonderful in terms of support. With me winning Wimbledon eventually and becoming the player I became, she was, like, 'You know what, I'd rather have helped you have an amazing career [than] me having some kind of career. And we won't see each other and we'll grow unhappy, and maybe we'll break up because we won't see each other enough."
Roger told The Guardian that Mirka had more enthusiasm for the sport than he did. She could practice for six hours, while Roger struggled to make it past one hour. "I'd check out mentally after an hour and go, this is so boring," he said. "So I'd get kicked out of practice for bad behavior."
Having a person who understands tennis by his side has advantaged Roger greatly. In an interview with the Tennis with an Accent podcast, Federer's former coach, Paul Annacone, lauded Mirka's understanding of Federer's game: "So first dinner with Mirka and Roger to talk tennis and Mirka was there and thank goodness because no one knows his game better than her. She played, so she gets it."
Federer admitted that it was difficult staying away from his kids and wife due to coronavirus restrictions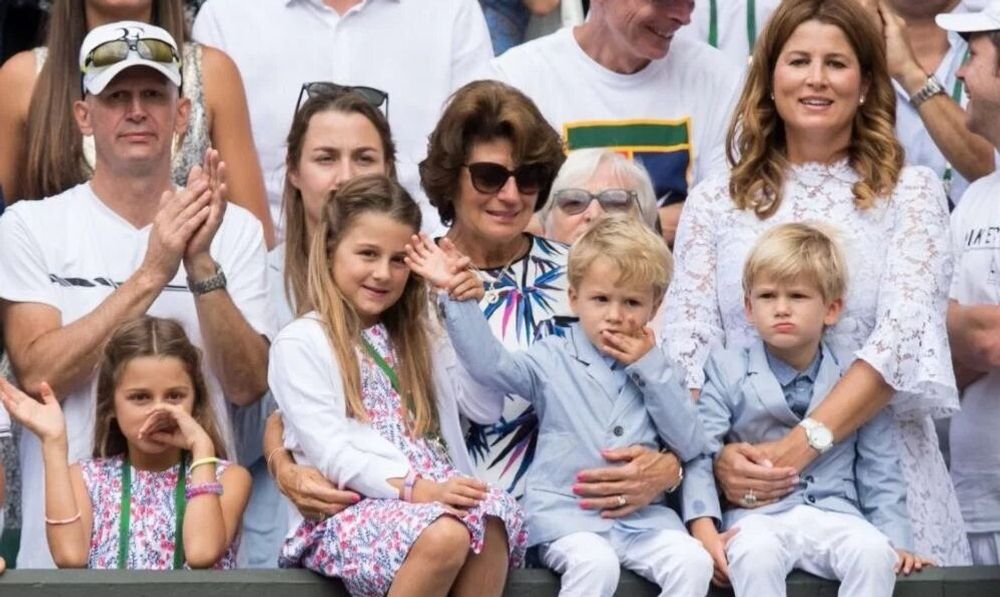 On 23rd July 2009, Roger and Mirka welcomed their first set of twins: Charlene and Myla. On 6th May 2014, the couple welcomed their second set: Lenny and Leo. Roger admitted to mixing up the children's identities when they were younger. "I used to sometimes if I couldn't see their face right away," Roger told E! News. "But no, nowadays I'm a pro. Of course, I can tell them apart."
The kids are homeschooled so they can travel easily with their parents. Shortly after the boys' birth, Roger praised Mirka for her organization during family travels. He said:
"My wife does a lot of work, as much as she can. And I try to help as much as I can. We have the grandparents as well and all my team members. Clearly we also need some help on the road, so Mirka can have an opportunity sometimes to sleep in a little bit, or come to watch one of my matches. You need to be well organized, but by now we know how it works."
Roger enjoyed being at home with his family in 2020. It was the first time in a long time that he'd spent that much time at home with his wife and kids. "It was nice to be home in 2020," he said, per Sportskeeda. "When we get a bit of time, regardless of if we want it or not, it's always nice to be home."
Tennis tournaments have returned in full swing, but there are restrictions in place to prevent the spread of the coronavirus. He can't travel with his wife and kids as he used to. At the French Open, Roger explained:
"But having four kids in a bubble isn't really going to work out for me, so we have this situation here and we'll have it again at Wimbledon, and maybe also at the Olympics. My first thought with Mirka is to get through Wimbledon see how that feels and how that goes, and we'll go from there. She's got things under control and the kids are not completely misbehaved yet."
Federer is set to spend more time with family after withdrawing from the Olympics with a knee complaint.
---