Miranda Lambert admits that she has had a turbulent love life filled with highs and lows. However, she hopes to have found permanent stability with her husband, Brendan McLoughlin.
Miranda started her career as a singer after finishing third on the singing show, Nashville Star. She released her debut album, Kerosene, in 2005 and it is certified Platinum. Miranda's other albums include Crazy Ex-Girlfriend and Revolution.
In 2011, she formed a girl group known as the Pistol Annies alongside Ashley Monroe and Angela Presley. The group released their debut album, Hell on Heels, on 23rd August 2013. It debuted at number 1 Billboard's country chart.
Miranda is a talented artist, and she has 2 Grammy Awards. It often happens that musicians and celebrities form relationships with each other. It is not the case with Miranda and Brendan.
Brendan is not as famous or as successful as Miranda but, the couple is happy together. You can tell from Miranda's social media posts that she has found her true love. Both of them seem to be enjoying the relationship, and they seem to have a close bond.
Who is Brendan Mcloughlin? Keep reading to find out more about him.
He participated in track and field events in high school
Brendan grew up on Staten Island alongside two siblings, Patrick and Jocelyn. He attended Monsignor Farrell High School where he graduated in 2009. Brendan was best known for his efforts on the field.
In 2008, Brendan competed in the indoor track and field state championships. He participated in the hurdles and the pole vault. Brendan was also part of the relay team.
Brendan loves to keep fit, and he still participates in track events. He participates in marathons and, in 2015, he won the Memorial 5K Brooklyn Bridge Run.
He tried out modelling before joining the NYPD
After high school, Brendan tried to make it as a model. He created a profile on the Model Mayhem website featuring four professional photographs. His joined the site on 2nd 0ctober 2010 and he wrote the following on his bio;
"My name is Brendan McLoughlin. I am 19 years old and live in New York. I am on this site to build my portfolio. My style is all American boy/ Abercrombie/ sporty but I'm open minded, so feel free to network with me, share your ideas, and organize sessions."
According to the website, Brendan's last activity on the site was on 18th April 2011. His modeling dreams didn't materialize and, he decided to join the NYPD. It's unclear whether he plans to try modeling again.
He is an NYPD officer attached to the Manhattan Midtown South Precinct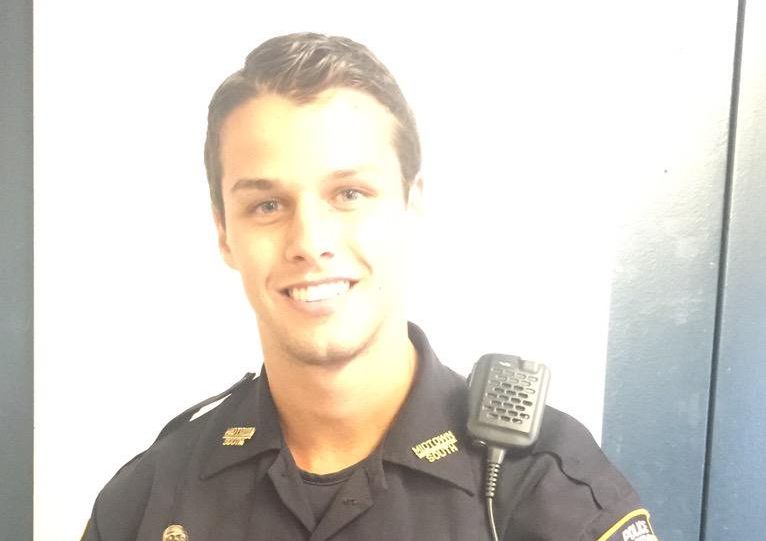 After trying out modeling, Brendan decided to follow his mother's footsteps into law enforcement. His mother, Inova Valerio McLoughlin, was also an NYPD officer.
Brendan features regularly on his precinct's Twitter page. In August 2015, the NYPD Midtown South Twitter page posted a photo of him talking to a woman while on patrol. The photo had the caption;
"Community Policing with Officer McLoughlin in #TimesSquare…"
Brendan is a popular officer with celebrities and the residents of New York. In April 2018, singer Jared Leto posted a photo of Brendan on his Twitter page while thanking him for his support at an event. A New York resident replied on one of the NYPD posts about Brendan;
"Saw officer McLaughlin outside MSG today doing a great job with crowd control. So cool to see the NYPD doing such an awesome job. Also, if he's single tell him to contact me LOL,"
Unfortunately for this New Yorker, Brendan is off the market. On March 12, 2018, the NYPD honored Brendan for stopping a bank robbery. The NYPD Midtown South Precinct posted a tweet with the caption;
"This week these fine officers showed what we do best in #Midtown. PO McLoughlin apprehended perpetrator in a bank robbery in progress & PO Donato has a pick up arrest of a truck burglary closing out several open complaints. Job well done guys!"
Brendan is very good at what he does. He completed and passed his sergeant's exam in 2017 and, he is currently on the promotion list.
He met Miranda while he was on duty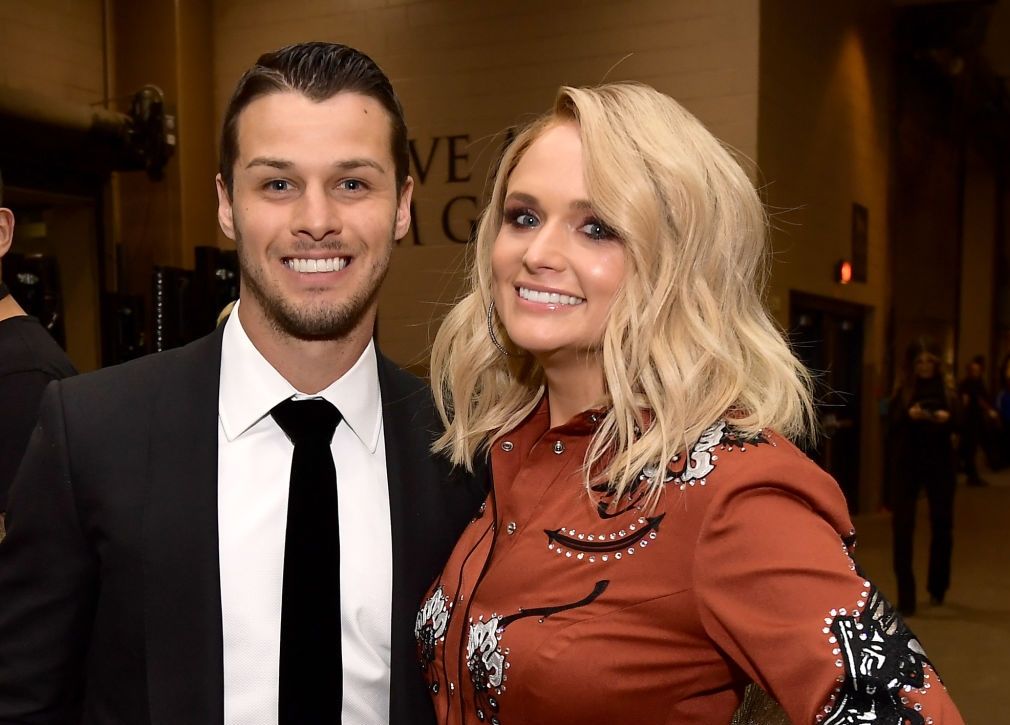 Due to the secrecy in their relationship, it was unclear when Miranda met Brendan. However, an insider speaking to People revealed that the couple met on 2nd November. It's still not clear at what exact location they met, but the source insists that they met on that date.
On that day, Miranda and her Pistol Annies bandmates appeared on Good Morning America. The band was also set to perform their new single, Got My Name Changed Back, later in the day.
The band's activities all took place within Brendan's jurisdiction. Brendan works with the South Midtown Precinct which maintains order at Times Square. Good Morning America films its shows in Times Square and, likely, Miranda and Brendan met there.
After appearing on Good Morning America, the Pistol Annies performed at a concert in the New York City Town Hall. The Hall is one block away from Times Square and, it's also within Brendan's jurisdiction.
Part of Brendan's job in the NYPD is to work crowd control during concerts. This scenario provides another avenue through which Brendan might have bumped into Miranda.
He got married to Miranda in secret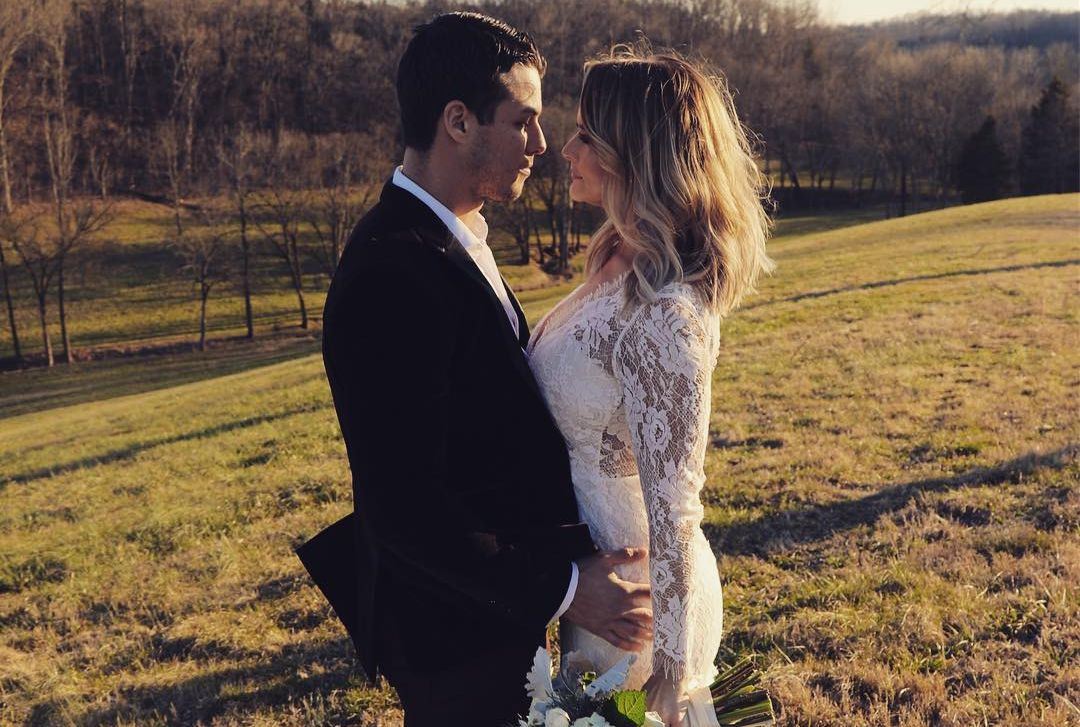 The couple kept their relationship a secret until 16th February 2019, when Miranda revealed that the couple was married. She posted a photo on Twitter with the caption;
"In honor of Valentine's Day I wanted to share some news. I met the love of my life. And we got hitched! My heart is full. Thank you Brendan Mcloughlin for loving me for…me."
The news came as a shock to many. Very few people knew that Miranda was in a relationship. Miranda was initially married to Blake Shelton until they divorced in 2015. After the divorce Miranda dated singer Anderson East for over two years. She then dated Evan Felker and, the couple split up in 2018. Her fans thought that she was single after ending things with Evan.
Brendan made a strong impression on her. The couple only knew each other for about three months before they decided to get married. A source close to the couple told Entertainment Tonight that Miranda feels safe with Brendan;
"Brendan makes Miranda feel grounded, centered and very safe…Miranda is relieved to have found someone who isn't in the music industry. Brendan is perfect for her."
Miranda's past relationships were with musicians and, they didn't end well. She looks to have found a stable and loving partner in Brendan.
The couple was spotted roaming the streets of New York on the day that Miranda announced that they were married. Brendan and Miranda looked happy and in love.
He is 8 years younger than Miranda
It's almost inevitable for people to ask questions about a relationship when the lady is older than the man. Brendan and Miranda have also had their relationship questioned.
However, they do not seem to care, and they are still going strong. After ending her marriage with Blake Shelton, Miranda seemed to prefer dating younger men. Anderson East is five years younger than her while Evan Felker is one year younger than her.
He was engaged to another girl before he met Lambert
Brendan was engaged to Jackie Bruno a few months before he met Miranda. The relationship ended when Kaihla Rettinger contacted Jackie with news that she was carrying Brendan's child.
Jackie's mom, Carol, narrated to Us Weekly;
"…she had no clue…Jackie was in Sweden playing professional soccer, got injured and came home and the girl contacted her. She broke the news to her…She was only going for a few months to play, he was begging her to marry him before she left, even though she knew the girl was pregnant."
He is a loving father
Jackie ended the relationship with Brendan after she learned that Kaihla was pregnant with his child. Kaihla gave birth to Brendan's son on 5th November.
Miranda is, therefore, the boy's stepmom. A source close to the couple told Entertainment Tonight that Brendan and Miranda are looking forward to having kids;
"We've never, ever seen her so happy and think she's finally found her one and only. Miranda and Brendan both want kids. She never felt ready to have children until she met Brendan and now she's excited to be a stepmom. She even says its great practice for when she has a baby."
Also Read: The Untold Truth Of Chris Pratt's Wife- Katherine Schwarzenegger
---