It was impossible not to love Bob from Nativity! Ben Wilby was just seven years old when he starred as Bob in the first Nativity! Bob was easily the funniest of the kids, stealing the show with his dance moves and hilarious one-liners. The scene where Bob break dances bidding to get into Hollywood remains iconic on Nativity!
Ben reprised his role in Nativity 2: Danger in the Manger! and Nativity 3: Dude, Where's My Donkey?! More than a decade since his triumphant debut, Ben Wilby remains a popular figure.
Ben Wilby is a social media star and has his eye set on Hollywood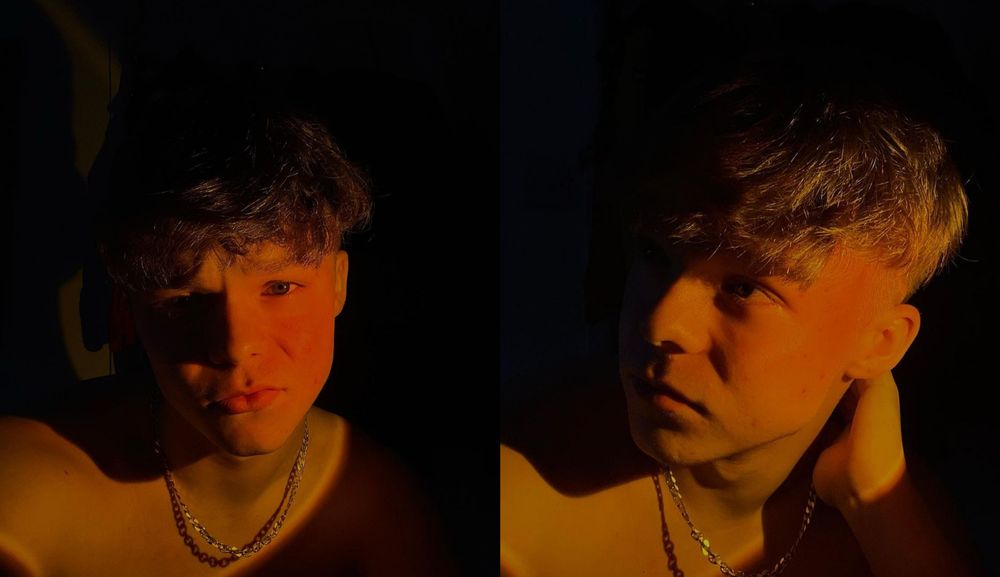 Ben Wilby is a social media star on TikTok and Instagram. He posts viral dances on TikTok and photos on Instagram.
The comments sections on his Instagram posts fill with people expressing their surprise at how much Ben Wilby has grown. Ben is 19 now and still has his eye set on a Hollywood career.
After starring in Nativity!, Ben secured an agent who helped him get roles in advertisements and television. Ben worked with big names, including Cheryl Cole and John Bishop.
Ben's most recent television appearance came in Cuckoo in 2019. He'll surely get more roles as he strides towards Hollywood. Nobody doubts his talent and his ability to jell with Hollywood stars.
In 2014, Ben became a viral sensation after asking for Cameron Diaz's number. Before interviewing Cameron and Jamie Foxx for Yahoo Movies, Ben told his mom, Jill, that he would ask Cameron out on a date.
He would ask for her number if he failed to ask for a date. Ben was quite slick, saying: "Ok my final question is for Cameron, well I just got a new phone and I recently lost my number so can I have yours?" Cameron joked back: "You can have my old phone number, that's up for grabs. I recently changed my number too."
Jill told Express that Ben's comfort in the limelight would benefit him in Hollywood. "Ben just loves the limelight and has his heart set on a Hollywood career in the movies," she said. "Meeting Cameron Diaz and Jamie Foxx is making him even more determined to achieve his dream."
Ben said that he couldn't let the chance to get Cameron's number slip. "She is my ideal woman and she was lovely," Wilby said. "She was quite shocked but very nice about it."
He is a patron for Clowns in the Sky, a charity for children with brain tumors
Ben Wilby overcame a host of health problems before becoming a British darling. Jill almost gave birth to Ben at 30 weeks, but doctors delayed the delivery for seven weeks. Unfortunately, Ben still had numerous health problems.
He couldn't breathe properly, and despite Jill's protests, doctors insisted that Ben would be fine. After Ben stopped breathing without notice, doctors diagnosed him with reflex anoxic seizures. The five-month-old baby needed surgery to rectify the condition. Jill told The Mirror:
"He needed more surgery at 16 months. If that failed he would have needed a permanent tracheotomy (a windpipe opening) which would have affected him speaking, let alone singing. Thankfully, the surgery worked."
Later, Jill noticed that Ben couldn't lift his head and struggled to sit up. Again, doctors chalked off her concerns, assuring Jill that Ben was just a clumsy child. Jill's concern remained, especially after observing Ben's constant unhappiness.
Specialists at Birmingham Children's Hospital finally agreed to examine Ben. They discovered that Ben had craniosynostosis, a rare condition causing premature fusion of skull plates after birth. Doctors opined that Bill would have passed away had they failed to diagnose his illness in time.
After seeing Ben with a heavily bandaged head, Jill wondered whether she'd made the right decision. He risked waking up from surgery unable to walk or talk. Ben eased Jill's fears when he asked for his favorite toy after waking up. Jill told The Mirror that surgery unlocked Ben's effervescence:
"He went from an introvert to an extrovert overnight – it was as if someone had flicked a switch. Suddenly he became this outgoing little character who loved to sing and dance. He loved Strictly Come Dancing. While pushing his baby walker he would kick his little leg out a 'Ta-da' flourish and make us mark him out of 10. I just knew he was destined for big things."
Jill hid his condition when she signed him up for Nativity! auditions. "I didn't want people to feel sorry for him or think he only got a part because of what he's been through," she said.
Ben carries a W-shaped scar on his head from the surgery. He is a patron of Clowns in the Sky, a charity for children with brain tumors, and Stroke Information.
---