Mark Ruffalo is an American actor who gained international fame for playing Bruce Banner/ Hulk in the Marvel Cinematic Universe superhero films. Ruffalo struggled as an actor in the early 90s before gaining acclaim for his role in the 2000 drama film You Can Count on Me. The 2000s proved to be much more productive for Mark as he landed roles in a slate of films and plays across different genres.
Ruffalo continues to display his range as an actor. He recently won a Golden Globe and an Emmy for his dual role in I Know This Much Is True. Mark belongs to a select group of actors nominated for at least one Tony, Oscar, Grammy, and Emmy award.
Mark proposed twice before his wife Sunrise Coigney agreed to marry him
There was nothing spectacular about Mark and Sunrise's first meeting. The couple met on the street in 1998 as Mark toiled to succeed as an actor. "I was living in a dump and I didn't even have a driver's license or a credit card," Ruffalo told Closer Weekly. Nevertheless, Mark envisioned a future with Sunrise the first day the couple met.
She quickly became an integral part of Mark's life. "She thought I was a mess, but she believed in me and kept encouraging me," Ruffalo added. "I don't know if I would have made it without her." Unfortunately for Mark, Sunrise rejected his first proposal.
Not one to give up easily, Mark proposed again, and this time, Sunrise said yes. The couple were married in 2000. After the wedding, Mark's career started gaining momentum. However, he soon encountered a sizeable speed hump in the form of a brain tumor.
Fearing that he would pass away before the birth of the couple's first child, Mark recorded a video for his unborn child. Mark underwent surgery to remove the tumor shortly after his son's birth in 2001. Sunrise had the unenviable task of raising a toddler and assisting Mark during post-operation recovery.
Coigney succeeded. She would prove invaluable to Mark again after his brother's fatal shooting in a flat in Beverley Hills. No wonder Mark described Sunrise as 'a hero' in a late 2019 interview with People.
Sunrise gave up her career in acting to take care of the couple's children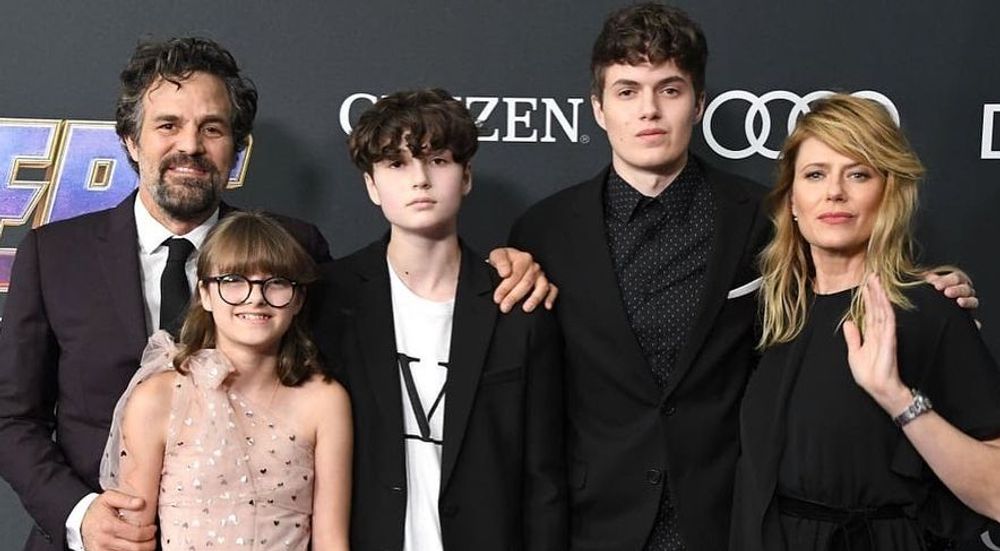 Sunrise made her first on-screen appearance in 2001 in the TV Series 100 Centre Street. She also appeared in Campfire Stories before taking a break to take care of the couple's first child Keen. Two years later, Sunrise resumed acting with a role in In the Cut. She also landed the role of Brenda Ravelle in Line of Fire.
She made her final acting appearance on the series in 2005, the same year she welcomed her second child Bella Noche. Two years later, Mark and Sunrise welcomed their third child, Odette. Coigney told WWD that a friend advised her to prioritize her children.
"You know, Sunrise, you'll always get a second chance at your career, but you'll never get a second chance with your children," the friend said. Sunrise's sacrifice allowed her family to thrive as Mark continued his rise as an actor.
The couple and their children form a tight family unit. After winning the Emmy for Outstanding Lead Actor, Mark showered praise on his family. "One thing I've learned from my wife Sunny and my son Keen, and Bella, and Odette… that we are stronger when we love each other and when we respect each other's diversity," Mark said as an adoring Sunrise looked on.
Raising the children has been a team effort between Sunrise and Ruffalo. Mark complained that he gets overwhelmed by the laundry when Sunrise leaves. "It's intense," Mark told People. "The times when my wife is gone and I've had to take care of everything… the laundry alone is enough to destroy you."
Coigney and Ruffalo chose to raise their kids in rural upstate New York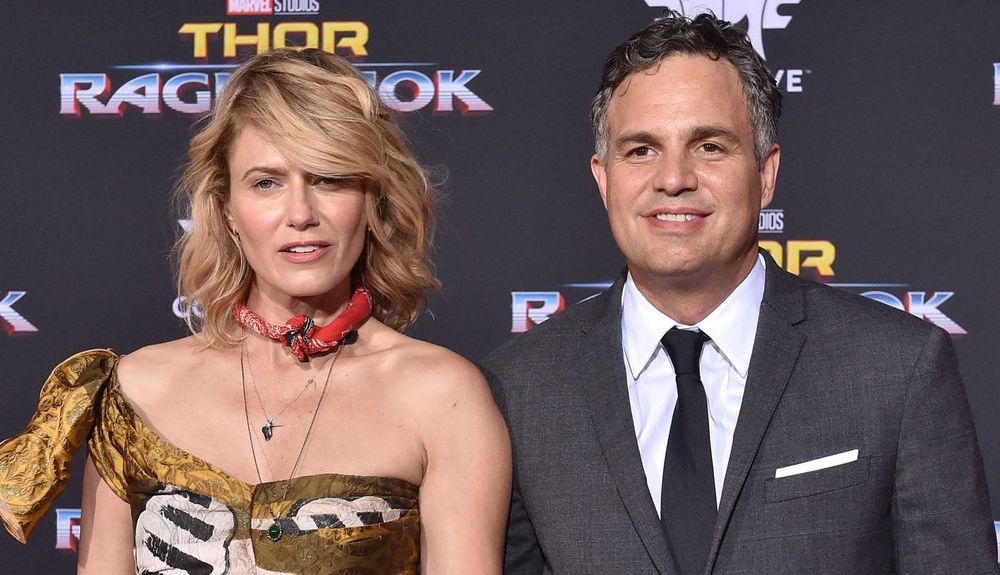 Ruffalo and Coigney bought a property in upstate New York a couple of decades ago because they couldn't afford a house in the city. When acting became profitable, Mark and Coigney moved to Hollywood. However, the couple never settled in California.
They saw their New York home as a more conducive environment for the children. "It's pretty much a blue-collar community," Mark said. "I wanted them to have that experience." Sunrise loved the Callicoon area and its people. She told WWD:
"The community of people – people mean a lot to me. If you want to get there, you have to really want to get there – there's no train, it definitely keeps it very pristine. It's a more primal way to live, which is to enjoy, I guess. To be enjoyed. To be looking for joy, to be attune with nature."
She also revealed that she convinced actress Michelle Williams to move her family to Callicoon. Mark and Sunrise's children might live miles away from the entertainment capital, but it hasn't dampened their acting ambitions. Mark talked to Entertainment Tonight about the kids' excitement after appearing in Thor: Ragnarok:
"They were like, 'The camera was on us. It was on us.' They had a great day. They were there all day, which is exactly the experience I want them to have."
Sunrise runs a successful online boutique called Sunny's Pop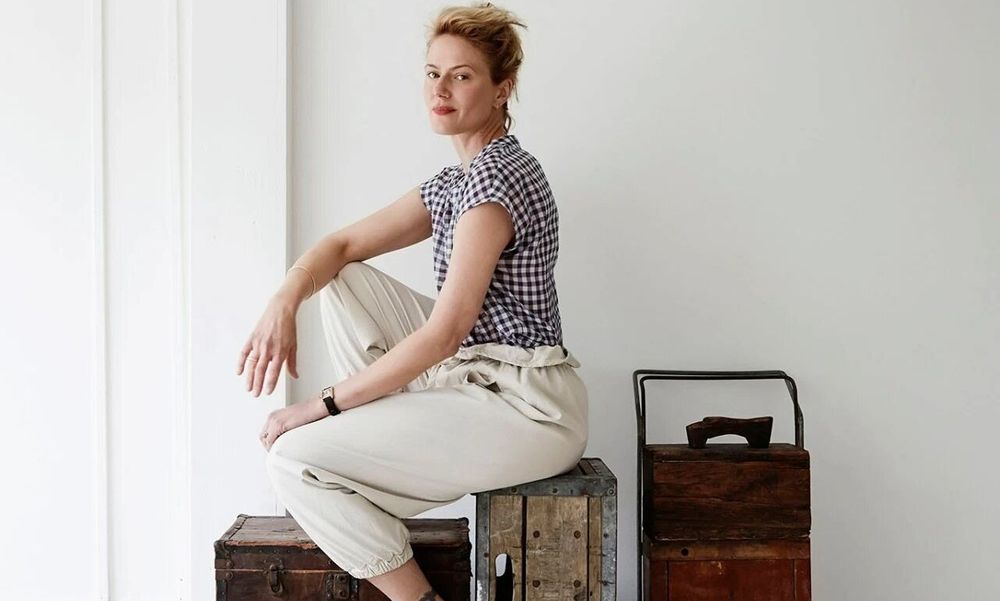 Coigney gave up acting hoping that she would get another opportunity to act later in life. As her kids grew, Sunrise developed a desire to express her creative talents. "And now is the right time for me to dive back into that world," she told WWD. "Putting my creative energy into more places beside being a mother."
Sunrise decided not to get back to acting and instead showcase her love for art via her boutique Sunny's Pop. The shop had a physical address in Callicoon but now operates online. Sunrise talked to WWD about her love affair with art. She said:
"There are things that people can find scary or sad that I find quite beautiful. I can appreciate a cobweb… I really am drawn to an artist. There's something valuable about them at times, and at times innocent, and maybe a little damaged even. But it's that vulnerability I think I am drawn to, and that I find beautiful. Being around creativity feeds me."
Coigney previously ran a jewelry store in upscale Los Angeles called Kaviar and Kind. She sold handmade jewelry and was forced to close the shop after the family relocated to New York. Sunrise finds comfort and satisfaction in retail. "I always knew I'd sort of find my way to retail – it's where I find my joy," she told WWD, "being surrounded by beautiful things."
---