Lori Harvey is an American actress famous for strutting down catwalks all around the world. Harvey made a name for herself via social media, where she cultivated a following by posting a wide range of fashion photos. Lori has made it in the modeling world despite lacking the 'traditional' model's body.
She has participated in campaigns for Chanel, Dolce and Gabbana, Calvin Klein, and many more. Her modeling pursuits attract a lot of interest and so does her personal life.
This piece will look at Lori's love life and her career. Lori is dating actor Michael B. Jordan.
Lori and Black Panther star Michael B. Jordan confirmed their relationship via a couply Instagram post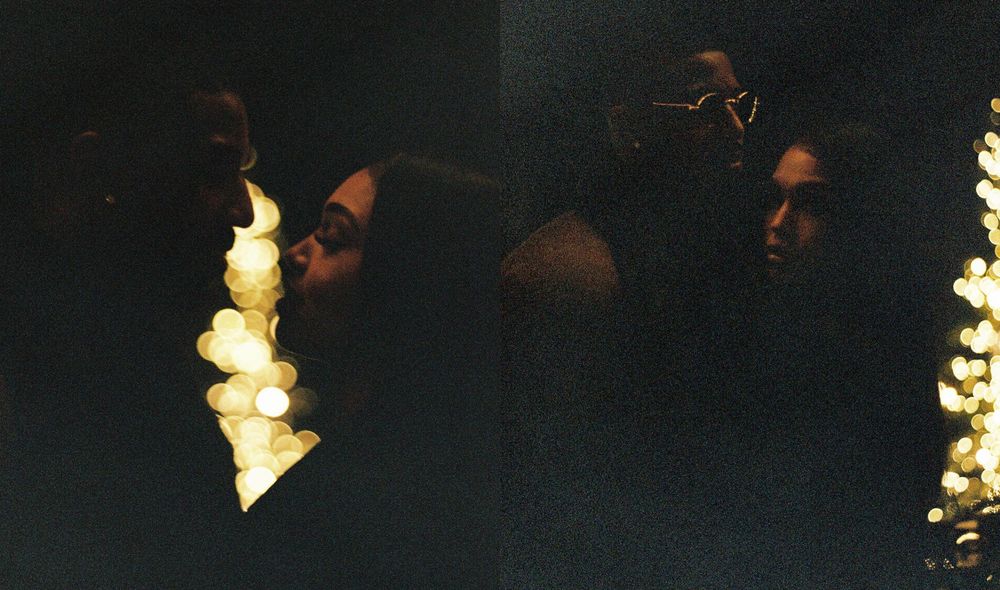 Rumors of a relationship between Michael and Lori surfaced after TMZ spotted the pair disembarking from a jet in Lori's hometown, Atlanta. The pair wore complimentary hoodies and sweatpants and adhered to coronavirus protocols by wearing masks.
Lori confirmed the relationship via an Instagram post featuring two polaroid photos of the pair. One of the photos showed Michael affectionately giving Lori a kiss on the cheek, and on the other, the couple stood in front of a large Christmas tree.
Lori Harvey broke up with Future after his baby mama Eliza Seraphin sued him for child support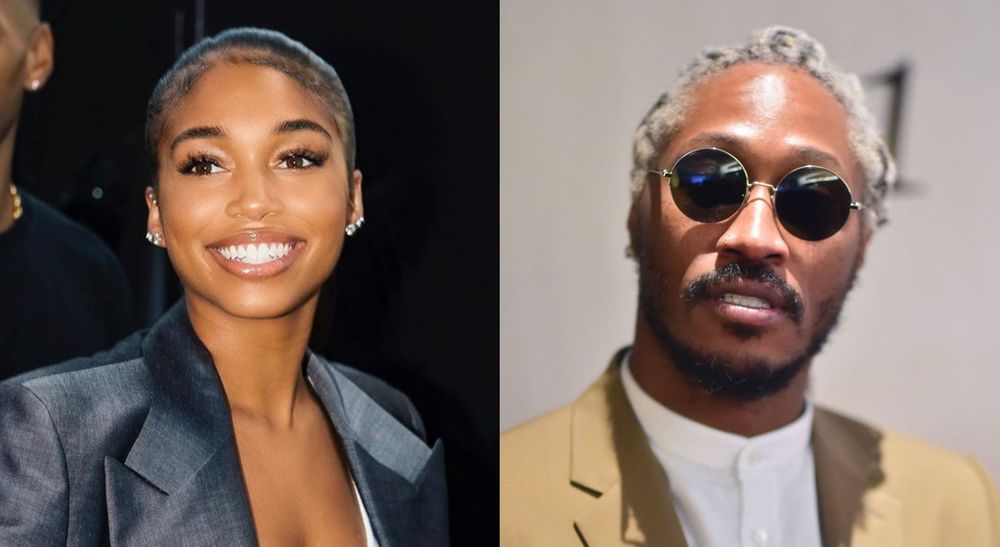 Rumors of a relationship between Future and Lori Harvey started when the couple was spotted vacationing in Abu Dhabi. The pair then flew to Nigeria, where Future was slated to perform. Harvey confirmed the relationship when she posted an Instagram Stories video of Future kissing her on the cheek.
A flurry of vacation photos followed as Future had accompanied Lori and her friends to Jamaica for Lori's 23rd birthday celebrations. Future showed his romantic side on Valentine's Day by surprising Lori with a house full of roses and flying her out to Utah for a getaway.
The relationship between Lori and Future raised eyebrows as Future is infamous for treating women disrespectfully. There were rumors that Lori's father, Steve Harvey, objected to the relationship. For a large part of the couple's relationship, Future engaged in a legal battle with model Eliza Seraphin.
Eliza sued Future for paternity of their daughter and demanded more than $50,000 in monthly child support. Future then sued Eliza for defamation and invasion of privacy. It's unclear whether this legal battle affected Future and Lori's relationship, but in August 2020, the couple split up. They confirmed the breakup by deleting photos of each other on social media.
A source speaking to MTO News stated that the couple had an amicable breakup. "It's no beef. They're cool," the source said. "There wasn't anything bad that happened. Lori's young, and Future's always on the road. It didn't work out." 
Harvey was rumored to be an in a relationship with rapper Diddy and his son Justin Combs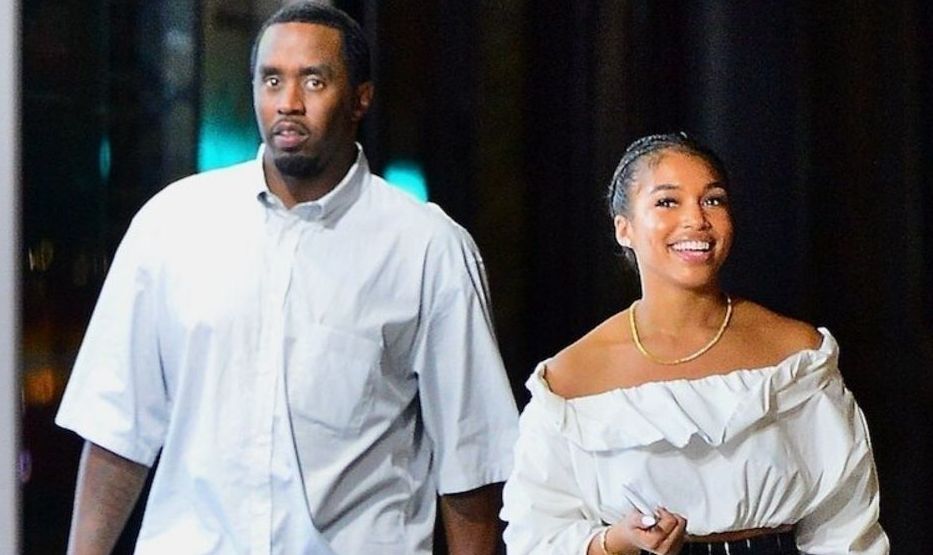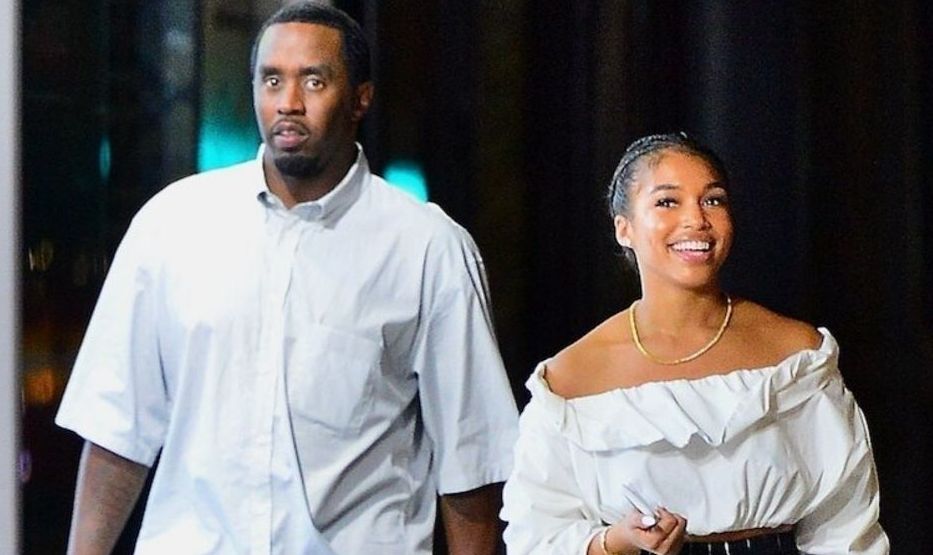 Lori and Diddy reportedly started their secret relationship in mid-2019. The relationship came to light after paparazzi spotted the pair taking a stroll in New York in matching outfits. Diddy's ex, Virginia, fanned the flames when she said:
"We were in Atlanta for Super Bowl… we were staying at this house that he rented out. We were having parties the whole weekend and Lori Harvey came over. I noticed that the two (Lori and Diddy) were gone and I was looking for them all over."
She added that Diddy and Lori were having a good time together. Lori inadvertently fueled the rumors when she posted an Instagram Stories photo of herself wearing a huge diamond ring. She wrote 'Somebody Wife' alongside the photo. The internet went wild with rumors that Diddy had proposed to Lori, but she moved quickly to dispel the rumors when she wrote on her stories: "I'm not engaged. Stop believing everything y'all read on the blog."
Diddy and Lori's rumored relationship fascinated fans because of the age difference between Diddy and Lori, and most importantly, Lori's past relationship with Diddy's son Christian. Lori and Christian didn't confirm their relationship, but there was sufficient reason to believe that the pair had dated. Did Diddy 'steal' Lori from Christian?
Christian offered the following reply when Hollywood Life asked him about Diddy's relationship with Lori: "They [are] good. They're just being… Private time. That's up to them." The restrained response confirmed that Diddy and Lori were an item.
Diddy spent plenty of time with Lori and her family in late 2019, including a vacation the group took to Nerano, Italy. However, the relationship between Lori and Diddy fizzled out.
It's unclear why Lori's engagement to footballer Memphis Depay ended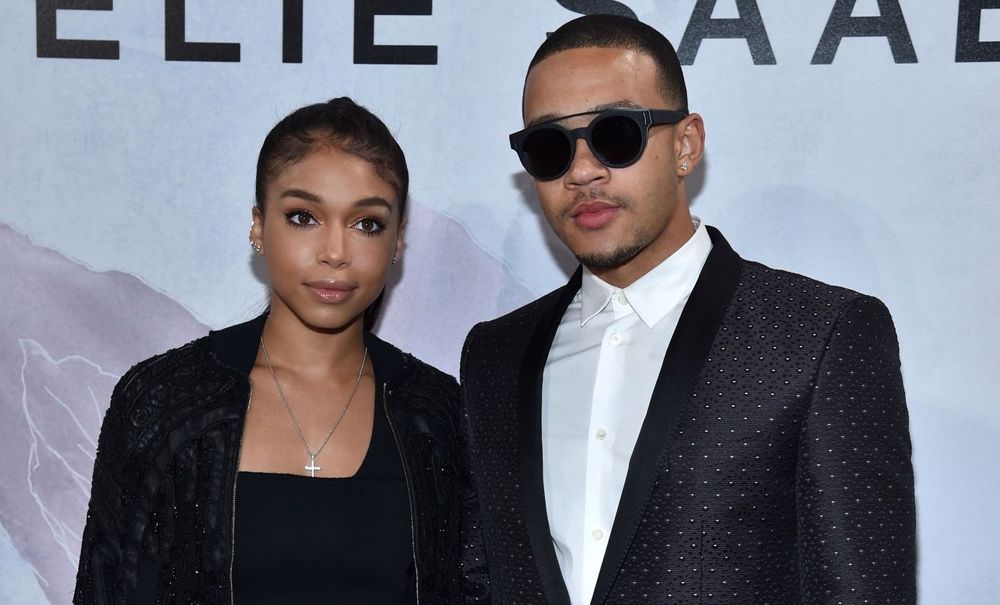 Footballer Memphis Depay approached Lori at a beach sometime in 2015. He obtained Lori's number, but she ignored him for a whole year. In January 2016, Lori eventually gave in to Depay's advances, and the couple started dating. Steve Harvey felt unsure about Depay's character, and he admitted on his show that he had Depay followed:
"She [Lori] didn't know. She knows now. But when she found out, she was upset… What you trippin' for? I'm trying to help you. You think he cute, I don't. You find him attractive. They boy is just a boy to me."
Lori and Steve disagreed a lot due to Depay. She once barred Lori from flying to England to watch a football match featuring Memphis, but Lori rebelled and went anyway. Steve was understandably angry at her, but he eventually accepted that he couldn't prevent Lori from dating whoever she wanted. In June 2017, Lori accepted Depay's marriage proposal. Lori gushed to BET:
"It's like he fell out of nowhere. He is just so perfect. Everything just happened so perfect. I honestly, genuinely feel like he was made for me. That's my other half. I love him so much. Like, he couldn't be more perfect for me. We are literally just the same."
Memphis and Lori seemed destined for a happy future, but their relationship ended unexpectedly. Neither Memphis nor Lori addressed the abrupt breakup.
Meek Mill changed the lyrics to one of his songs after it emerged that Lori was dating Trey Songz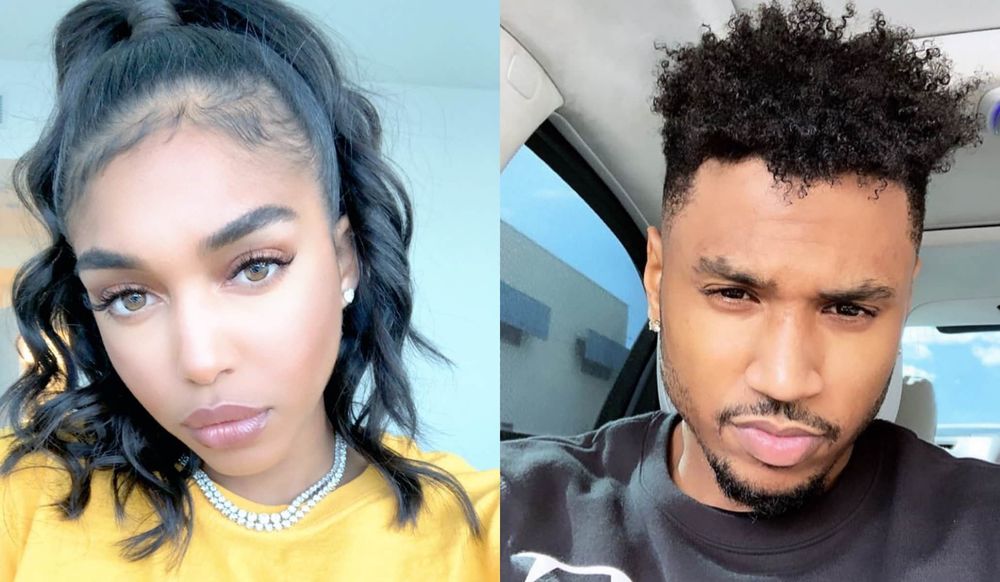 Trey Songz and Lori sparked dating rumors after they were spotted together on several occasions in late 2018. They went shopping for jewelry in December 2018, and Lori had her hands wrapped around the singer as he performed on New Year's Eve in San Francisco.
Songz demonstrated his commitment to the relationship when he asked Meek Mill to remove a lyric from one of his songs that name-dropped Lori. The lyrics from Meek's Going Bad initially read: "I got Lori Harvey on my wish list,That's the only thing I want for Christmas,"
After Meek's change, the lyrics read: "I took Lori Harvey off my wish list,That's what Trigga Trey wanted for Christmas."
On 20th February 2019, Mill confirmed via Twitter that he swapped the lyrics on Trey's request: "That's my dawg. I take her off sometimes. Trey my guy. I can't be reckless. Ya know." The relationship didn't last long after Meek's gentlemanly gesture. Lori confirmed the breakup by removing photos of Trey from her Instagram feed.
Harvey had dreams of competing in the Olympics as a professional equestrian, but a back injury forced her to shelve those dreams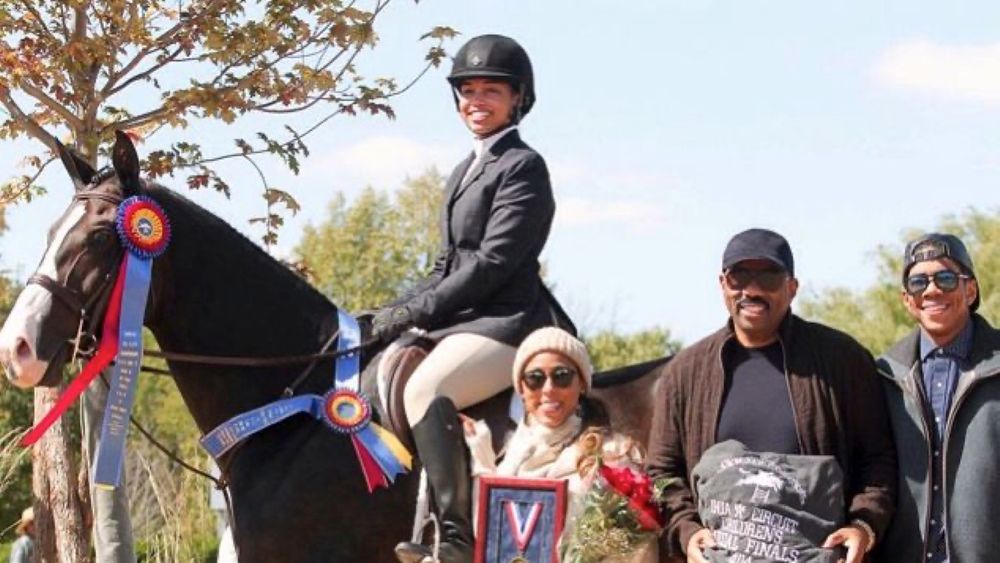 Lori learned to be an equestrian in her native Atlanta. She had a natural talent for the sport, scooping up numerous awards as she rose up the junior leagues. Lori's parents, Marjorie and Steve, often demonstrated their pride at Lori's achievements. In a 2014 episode of his talk show, Steve bragged about Lori's progression in the sport.
Colleges all across America invited Lori to their campuses, promising to support her equestrian career. Lori opted for Florida College and immediately joined to school's equestrian team. She dreamed of representing her country in the Olympics. However, she suffered a back and MCL injury that ruled her out of any type of horse-riding competitions.
It took a while for Lori to come to terms with reality. She moved back to Atlanta to complete her studies online. Lori told Vogue that she gradually accepted her fate: "I wanted to be a professional equestrian. But I got injured badly a few years ago, so now I only ride leisurely."
Modeling requires Lori to stick to strict diet and exercise regimen, but she doesn't starve herself for the job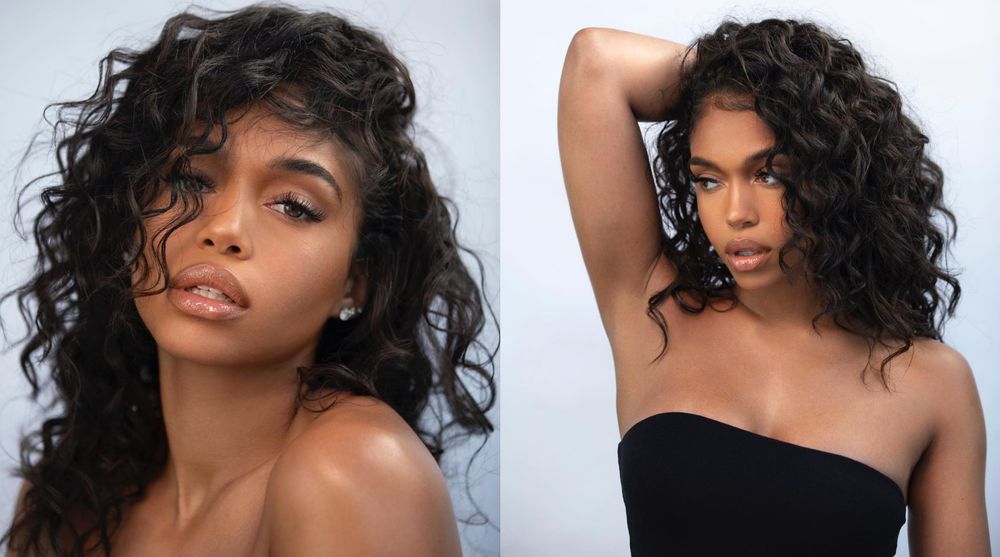 With her dreams of being a professional equestrian shattered, Lori decided to pursue modeling. She knew that her petite 5'3" frame wouldn't attract many brands, but with the support of her mom, she gave it her best shot. Dolce & Gabbana gave Lori her first modeling gigs. She first walked down the runway alongside her rumored love interest Christian Combs.
Lori told BET that she was surprised that Dolce & Gabbana kept calling her back, but she appreciated that the modeling industry had started to appreciate different body sizes. She said:
"Being that I'm not a traditional model, it's kind of cool because I feel like it's opening up a door for a new generation of models that look more like me versus being 5'10" and super skinny with a super flat stomach and super skinny legs like everything looks so perfect."
Harvey told the publication that the modeling industry has some way to go in eliminating the prevalent racial bias. Lori made it to the top of the modeling world despite people telling her that she wasn't cut out for the industry. "For the longest I was told that I couldn't, but look at me now," she said. "You can't let somebody tell you that you can't do something, especially if that person hasn't done it before."
The modeling industry has its demands, and you often hear tales of models starving themselves to achieve that perfect body. Harvey maintains her body by working out and eating healthy. She is mindful of what she eats, but she isn't super strict about diet. Lori continued:
"But that's also why I work out so hard. I work out every day. I keep a balance, I don't starve myself and I'm not super strict, like, you can only eat lettuce or fruits. I'll still have a cookie here and there."
Lori biological father is unknown and she shares a strong bond with her step-father Steve Harvey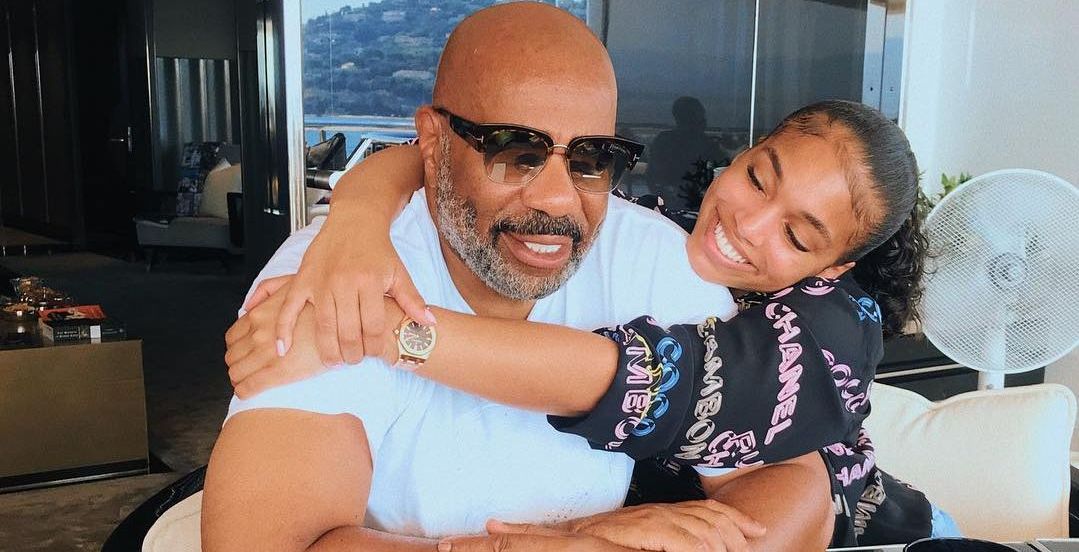 Lori's mom, Marjorie, married Steve Harvey after giving birth to Lori. It's unclear who Lori's biological father is, but Steve is the father who raised her. Lori took the last name Harvey after Steve and Marjorie blended their families. Steve and Lori have a strong father-daughter relationship, as is evidenced by Lori's social media posts. On 22nd June 2020, Lori wished Steve a happy Father's Day via Instagram:
"Happy Father's Day to the hardest working, funniest, most loving dad out there! I love you so much big guy!"
Lori is also close to Marjorie, and she has admitted that the pair speaks numerous times a day. Marjorie cultivated Lori's love for fashion by inviting her to fashion shows when Lori was only eleven years old.
---