Lori Harvey is a famous model who is currently dominating celebrity gossip websites. Her dating life has come under sharp focus over the past couple of years. The fact that she is Steve Harvey's daughter makes the stories even more intriguing.
Her personal life might be the reason why she is dominating the headlines, but there is a lot more to Lori than she allows us to see. Lori has managed to carve out her own unique identity in the modeling world. She has overcome adversity to make it to where she is today.
This piece will explore Lori's relationships and the hurdles she has overcome to achieve success.
She is reportedly dating Sean 'Diddy' Combs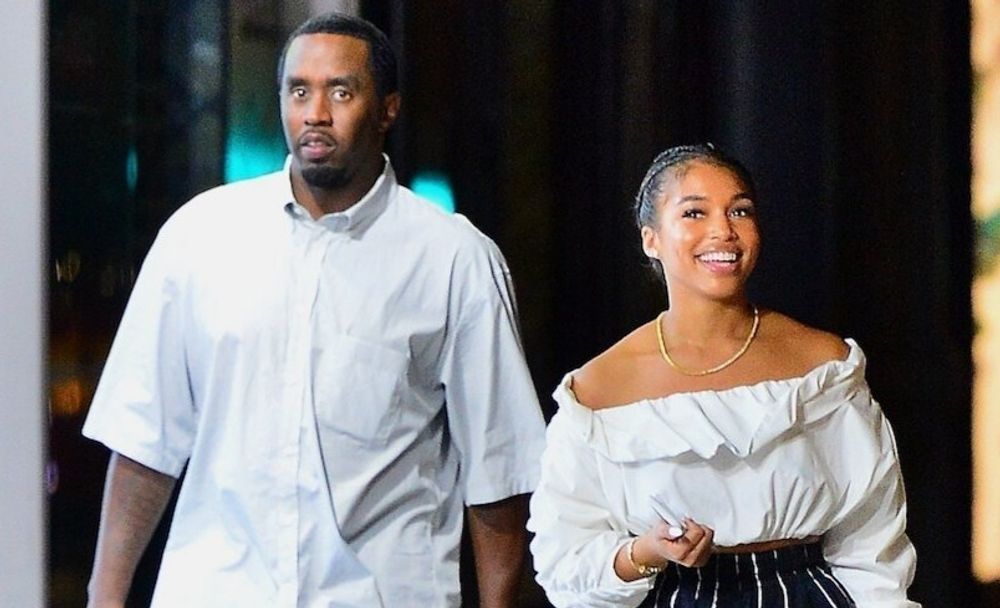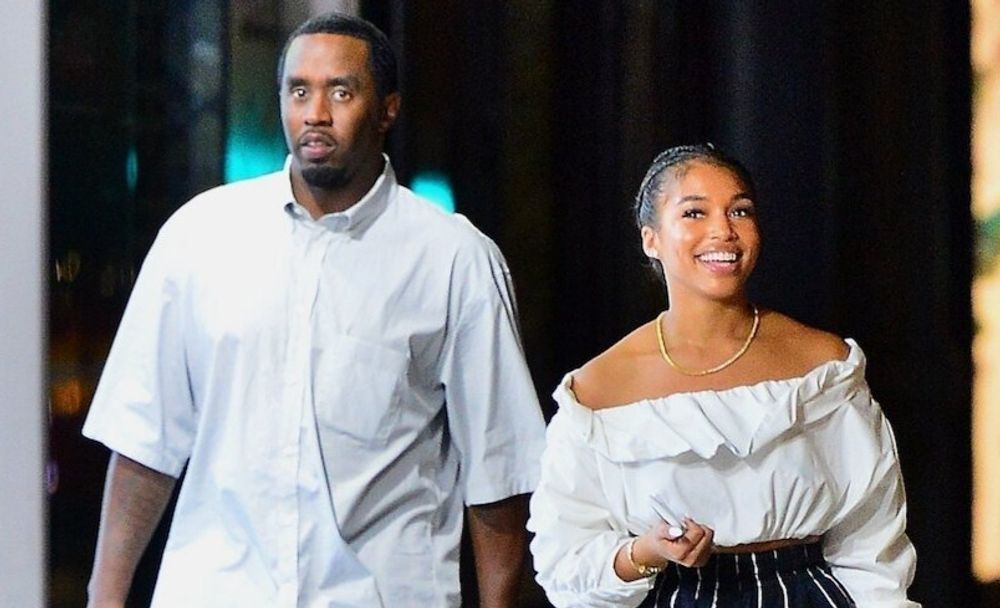 Diddy and Lori sparked dating rumors when the two were spotted taking a leisurely stroll in New York City while wearing matching outfits. Diddy's rumored ex-girlfriend Virginia fanned the rumors when she said the following during an interview;
"We were in Atlanta for Super Bowl…we were staying at this house that he rented out. We were having parties the whole weekend and Lori Harvey came over. I noticed that the two (Lori and Diddy) were gone and I was looking for them all over."
She claimed that Diddy and Lori were having a good time together. More rumors emerged that Lori and Diddy were engaged. The rumors emerged when Lori posted a photo on her Instagram stories while wearing a large diamond ring. She wrote next to the photo, "Somebody Wife."
The post led people to believe that the couple got engaged. However, Lori dispelled the rumors when she posted the following message on her Instagram story;
"I'm not engaged. Stop believing everything y'all read on a blog."
The rumors about the engagement might have gone away, but fans have reason to believe that they are in a relationship. E! News recently reported that the couple and Lori's family were spotted hanging out in Nerano, Italy. Diddy and Lori looked close to each other, and one photo showed Lori resting her arm leisurely on Diddy's neck.
Diddy and Lori's father, Steve Harvey, have been spotted together a few times in recent months, including at a dinner at Malibu. In February, there were rumors that Lori and Diddy's son, Justin Combs, were dating.
Diddy and Lori are yet to confirm the relationship.
She was dating Justin Combs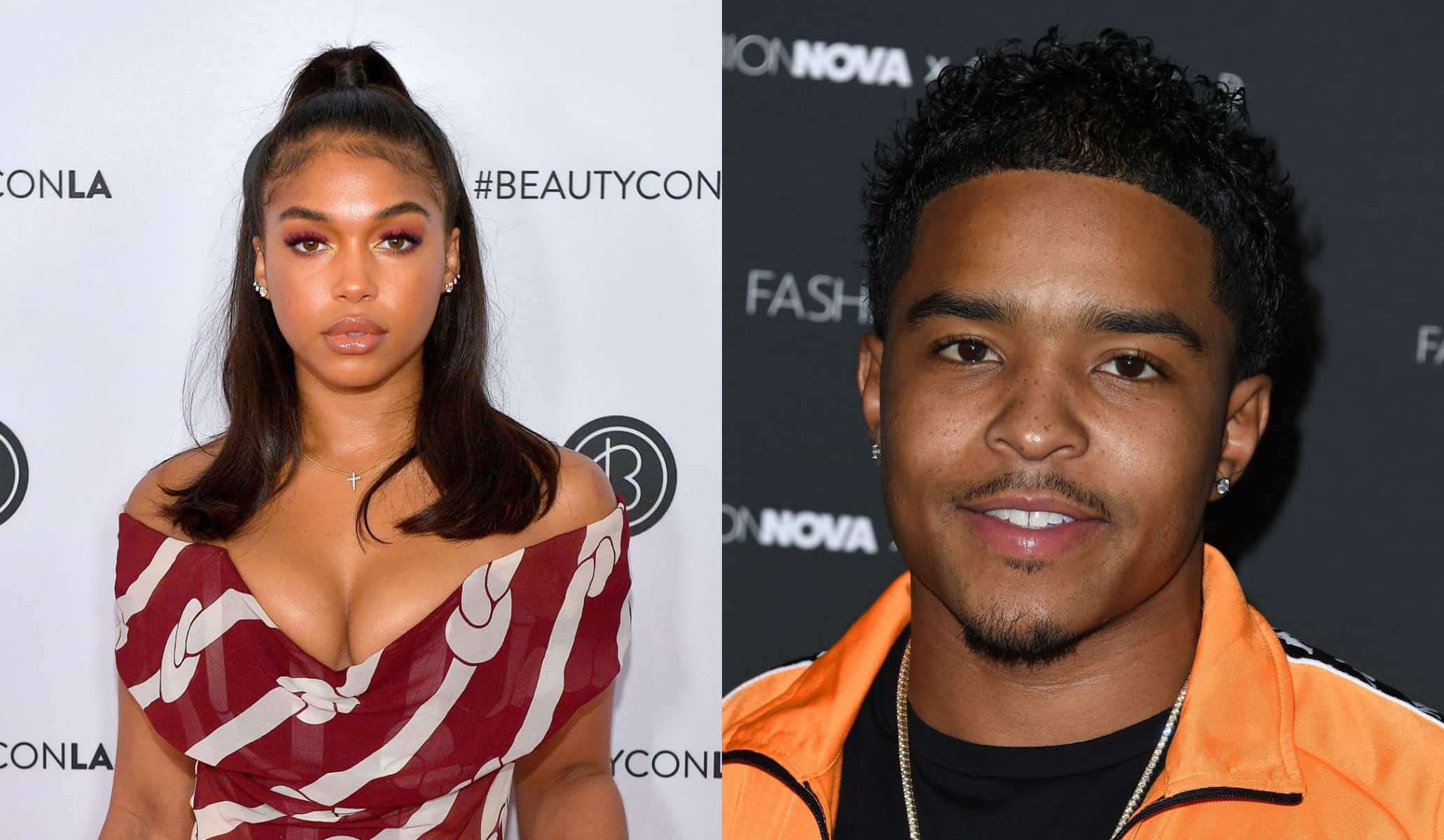 According to TMZ, Lori dated Diddy and Misa Hylton-Brim's son, Justin Combs. It isn't known when the relationship started or ended.
Lori shares a close connection with the Diddy family. She posted a lovely tribute on Instagram after Diddy's ex, Kim Porter, passed away;
"Thank you for always being sweet and loving to me. I'm so glad I told you how much I loved and missed you last time I saw you. Your energy was truly something special. An angel on earth and now in heaven. RIP Momma Kim."
She was reportedly dating singer Trey Songz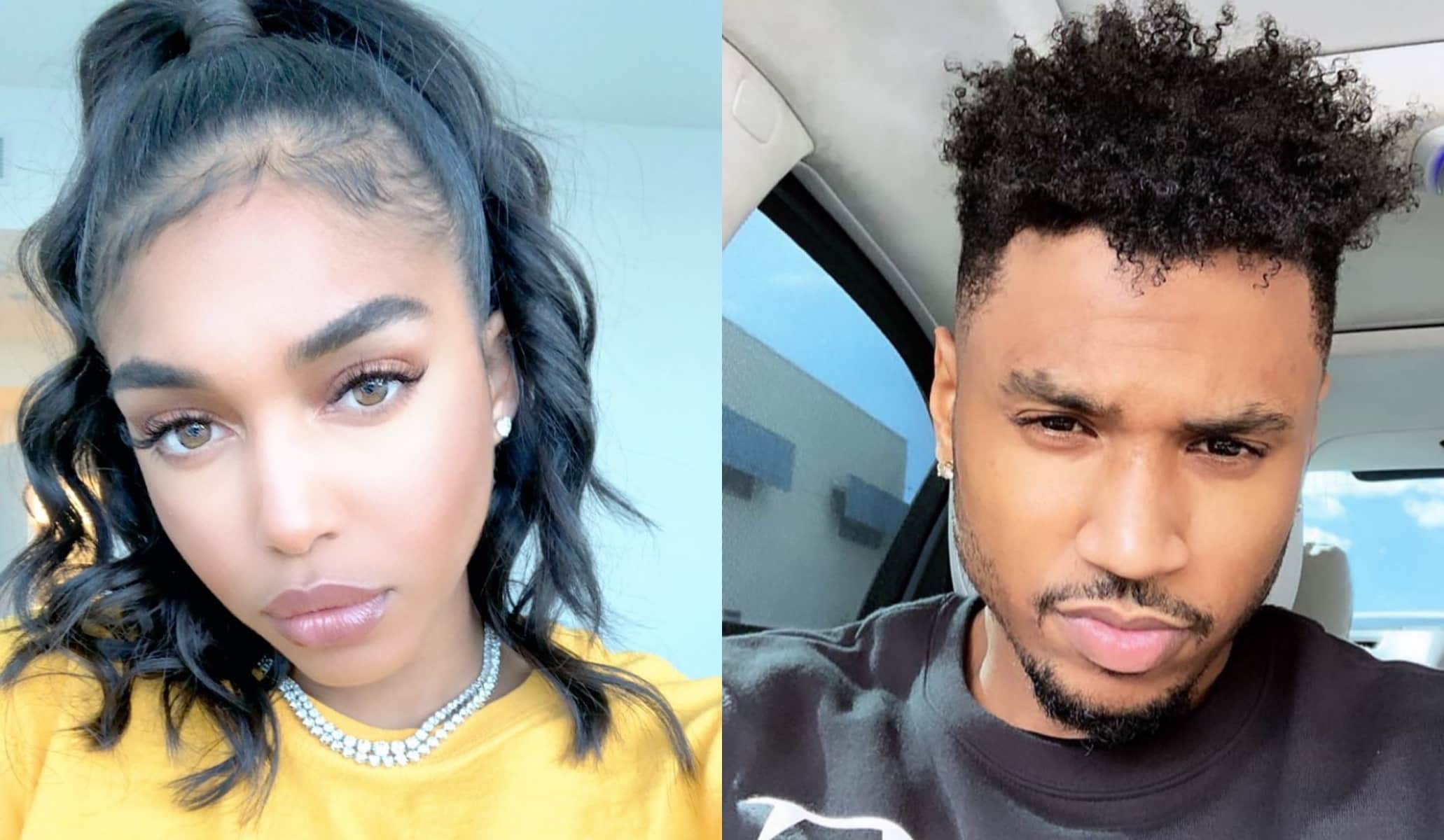 In late 2018, there were rumors that she was dating Trey Songz. Paparazzi spotted the couple out together on several occasions. They were spotted together at a jewelry store in December 2018. Cameras also filmed Lori with her arms wrapped around the singer as he performed on New Year's Eve in San Francisco. The relationship reportedly ended when Lori removed Trey's photos from her Instagram feed.
Popular rapper, Meek Mill, name dropped Lori in his song, Going Bad. Meek rapped;
"I got Lori Harvey on my wish list (That's Lori)"
The song led to rumors that the Meek and Lori were in a relationship. However, Meek dispelled the rumors during a Breakfast Club interview. He stated that he finds her beautiful, but he has no other interest in her. He explained that he used her name since it fit in with the song.
Meek Mill changed the lyric to the song earlier this year. He said that Trey asked him to remove the lyric and he agreed. This revelation confirmed rumors that Lori and Trey were dating.
She was engaged to footballer Memphis Depay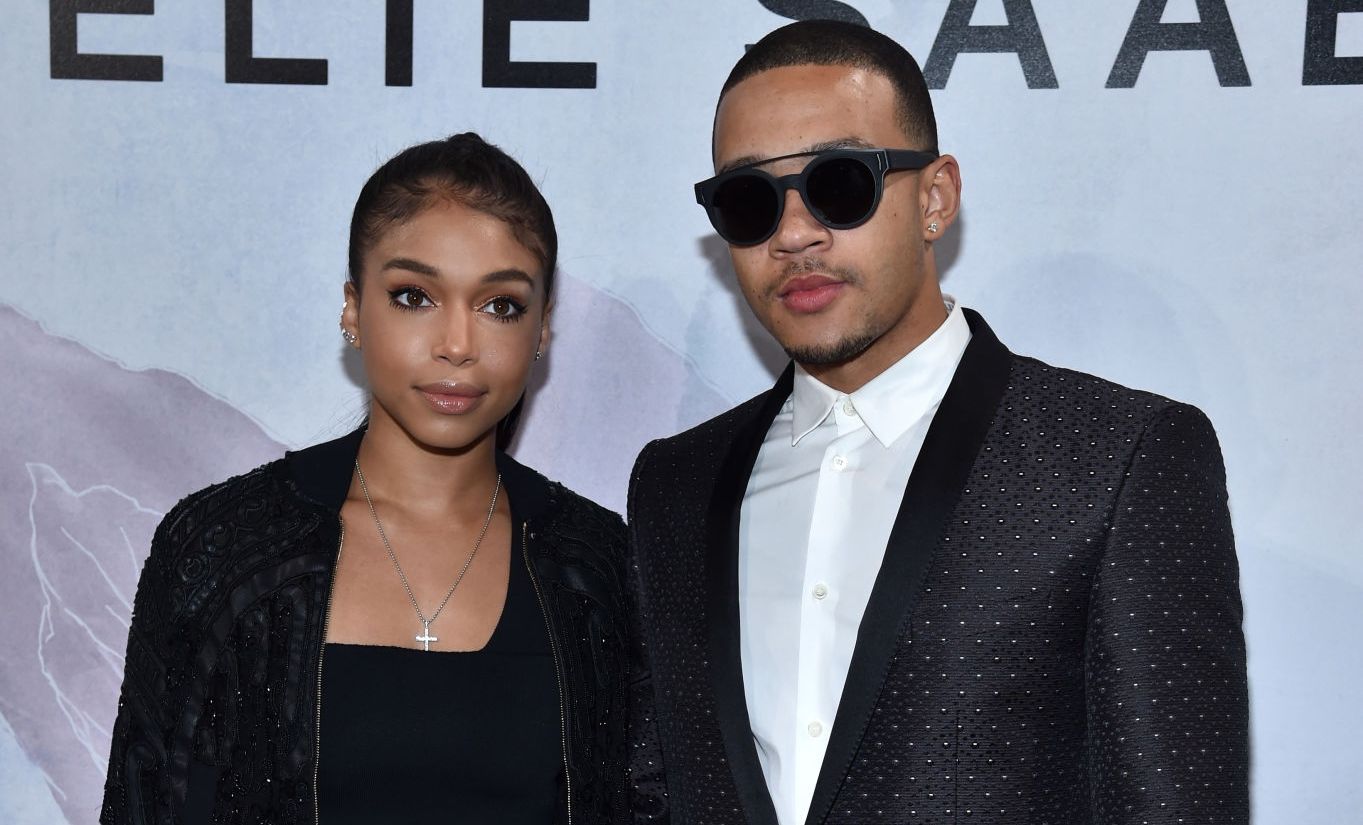 Memphis and Lori met at a beach some years ago. He approached her and asked for her number. Lori reluctantly gave him her number, but she ignored his calls for a whole year. She finally picked his call, and the couple started dating in January 2016.
Depay had to through the customary screening by Steve Harvey. Steve admitted on his show that he had Depay followed;
"She didn't know. She knows now. But when she found out, she was upset…What you trippin' for? I'm trying to help you. You think he cute, I don't. You find him attractive. The boy is just a boy to me."
Harvey was so tough on Depay that he barred Lori from going to England to watch a football game featuring Depay. However, Lori rebelled and attended the match. Lori's rebellion made Harvey very angry, but he eventually gave Memphis his stamp of approval.
Depay proposed to Lori in June 2017, and she said yes. The couple looked in love at the time, and she confessed in an interview with BET;
"It's like he fell out of nowhere. He is just so perfect. Everything just happened so perfect. I honestly, genuinely feel like he was made for me. That's my other half. I love him so much. Like, he couldn't be more perfect for me. We are literally just the same."
However, it seems like it didn't work out for the couple.
Lori is currently in a relationship with rapper Future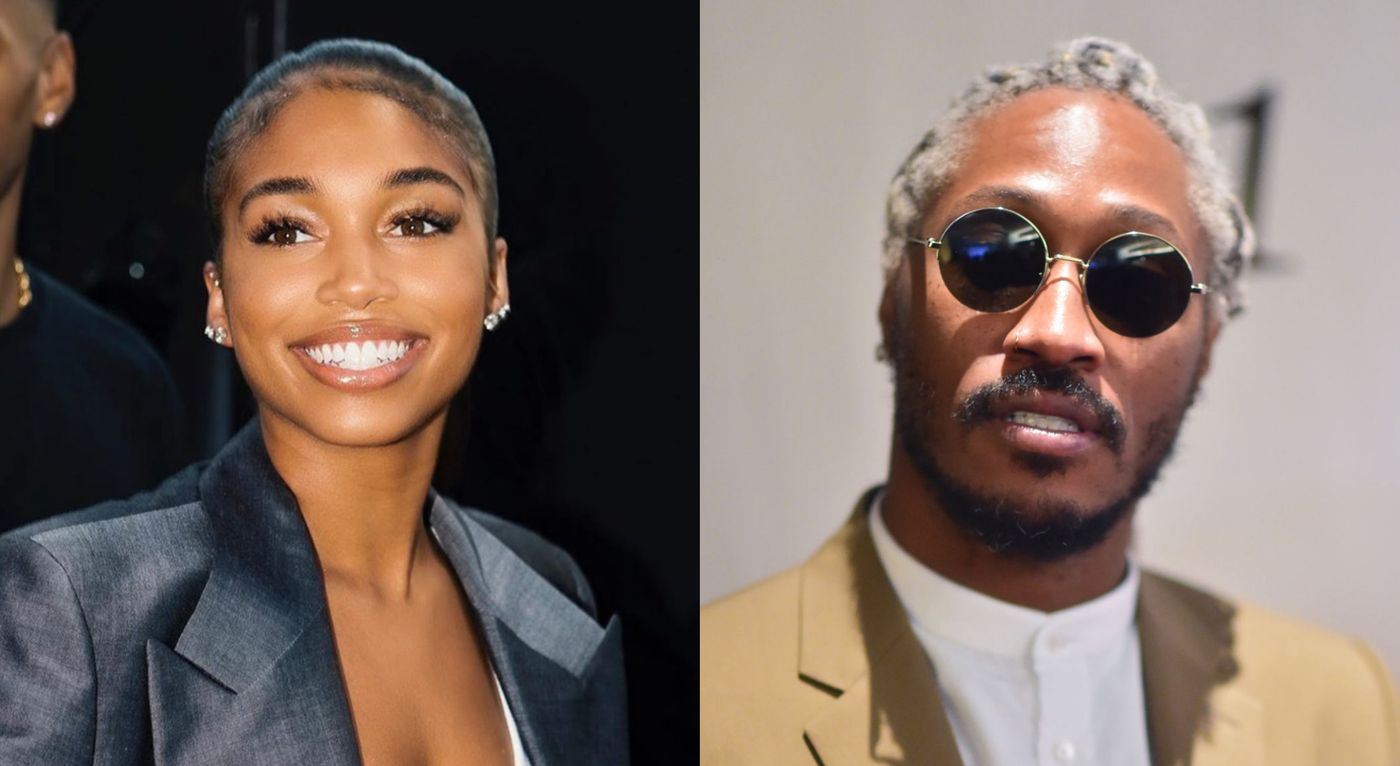 For about a couple of months, rumors have been swirling around, claiming that Lori and Future are in a relationship.
The rumors started after the couple was spotted vacationing in Abu Dhabi in December. The couple then headed to Nigeria, where Future was slated to perform.
Lori seemed to confirm the relationship when she posted a video on her Instagram stories that showed Future kissing her on the cheek. Lori, Future, and some of her friends are in Jamaica celebrating her 23rd birthday.
It is believed that Steve Harvey is against the relationship. Future isn't famous for his ability to maintain a relationship. The rapper has six different children with six different women. Lori has also been in her fair share of relationships. Hopefully, they will find love in each other and finally settle down.
She was once an equestrian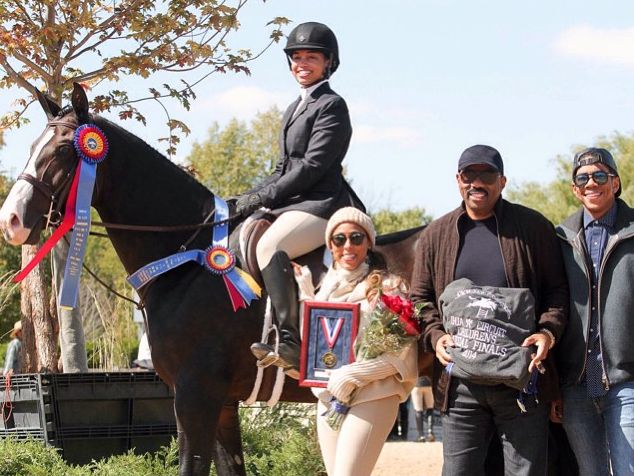 Lori grew up in Atlanta, Georgia where she learned to be an equestrian. She was very good at it, and she got invitations from many colleges which wanted to support her career. Lori aspired to represent her country at the Olympics. She once posted an Instagram photo which featured herself and her proud parents displaying a medal she had won. Lori captioned the photo;
"Brought home another win!"
Her parents were very proud of what Lori was achieving as an equestrian. In 2014, Steve Harvey dedicated part of his talk show to bragging about how well Lori was doing as an equestrian.
However, Lori's Olympic dreams didn't come to fruition. She injured her back and her MCL during a horse riding competition. The injury meant that she couldn't pursue her dreams as a professional equestrian. By that time, she had joined Florida College after being homeschooled for most of her life.
It was a tough time for Lori as she struggled to adapt to school life and deal with the disappointment of missing out on her dream. Lori decided to go back home, and she completed college via online studying.
Lori eventually accepted that she would never become a professional equestrian. She told Vogue;
"I wanted to be a professional equestrian. But I got injured badly a few years ago, so now I only ride leisurely."
She is a professional model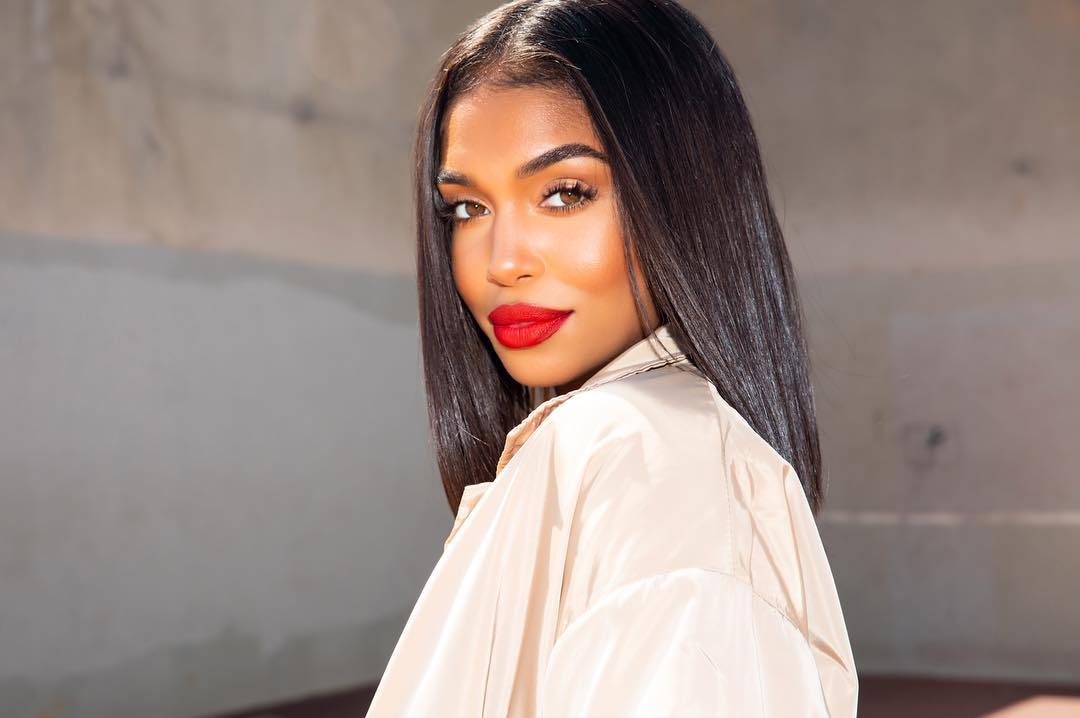 Lori dealt with her horse-riding disappointment by moving into modeling. She started off by modeling for Dolce & Gabbana in 2017 and 2018. She made her way down the runway alongside Diddy's son, Christian Combs. She then went on to feature in Dolce & Gabbana's Autumn/Winter show in 2019. She has a great relationship with Dolce & Gabbana, as she told BET;
"And the fact that Dolce & Gabbana keeps asking me to come back is insane…"
Lori embraces the fact that she is different from other professional models. She stands at 5'3" with a petite frame. She is different from the traditional models who are usually taller and skinnier. She told BET;
"Being that I'm not a traditional model, it's kind of cool because I feel like it's opening up a door for a new generation of models that look more like me versus being 5'10" and super skinny with a super flat stomach and supper skinny legs like everything looks so perfect."
In her interview with BET, she also pointed out that the modeling industry is still racially biased.
"I feel like you don't see a lot of color in the fashion industry in general. You just don't. I think I was one of five girls backstage at the show that was African-American."
For a long time people convinced Lori that she couldn't make it as a model. She chose to ignore their opinions, and she has now made it in the modeling industry. She told BET;
"For the longest I was told that I couldn't, but look at me now…You can't let somebody tell you that you can't do something, especially if that person hasn't done it before,"
Lori recently became a brand ambassador for the online retailer, Pretty Little Thing. She released her collection earlier this year.
She has a close relationship with her father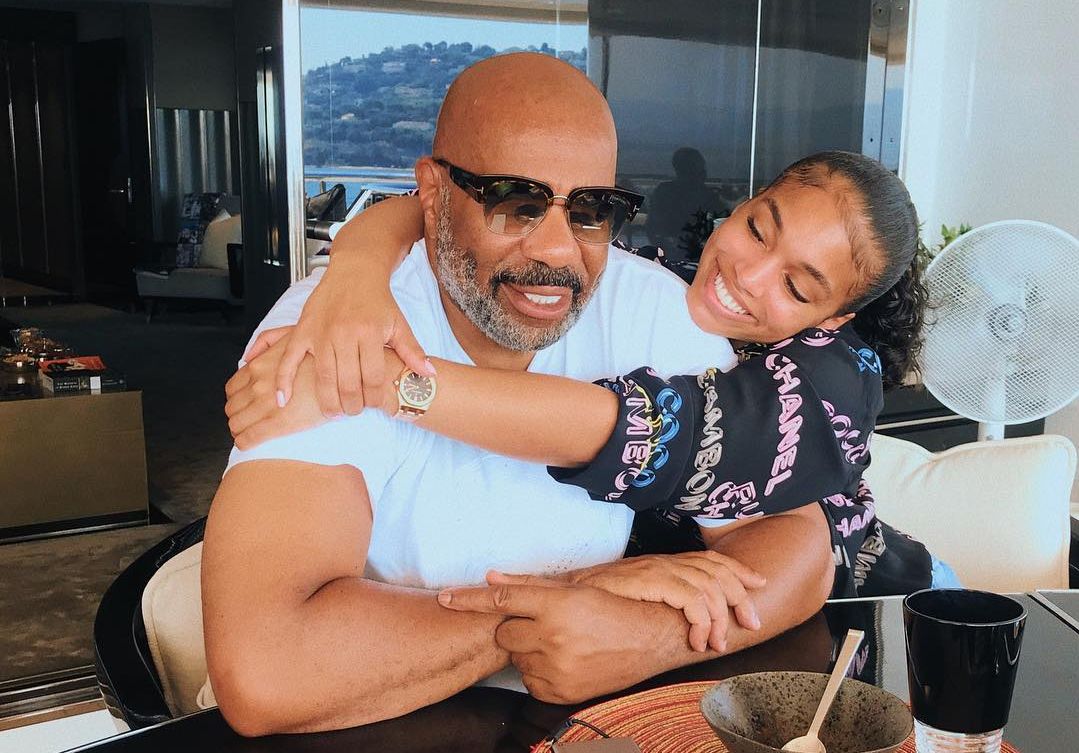 Steve Harvey is Lori's stepdad. Lori decided to take his last name after Steve married her mom, Marjorie. She now refers to him as dad and, the two are pretty close. She posted an Instagram photo of her dad and her mom on Steve's birthday with the caption;
"Happpyyyyy Birthdayyyyy to the coolest, most hardworking, caring and loving dad in the world! Thank you for being everything that you are. You're one of a kind, I love you to the moon and back."
She also shares a great relationship with her mom. She told BET that she talks to her mom close to 20 times every day on the phone. Lori credits her mom for cultivating her love for fashion. She started attending fashion shows with her mom at the age of 11.
Marjorie Harvey is a famous fashionista, and she encouraged Lori to come up with her own style. Any modeling agency that hires Lori has to contend with her style.
She loves to keep fit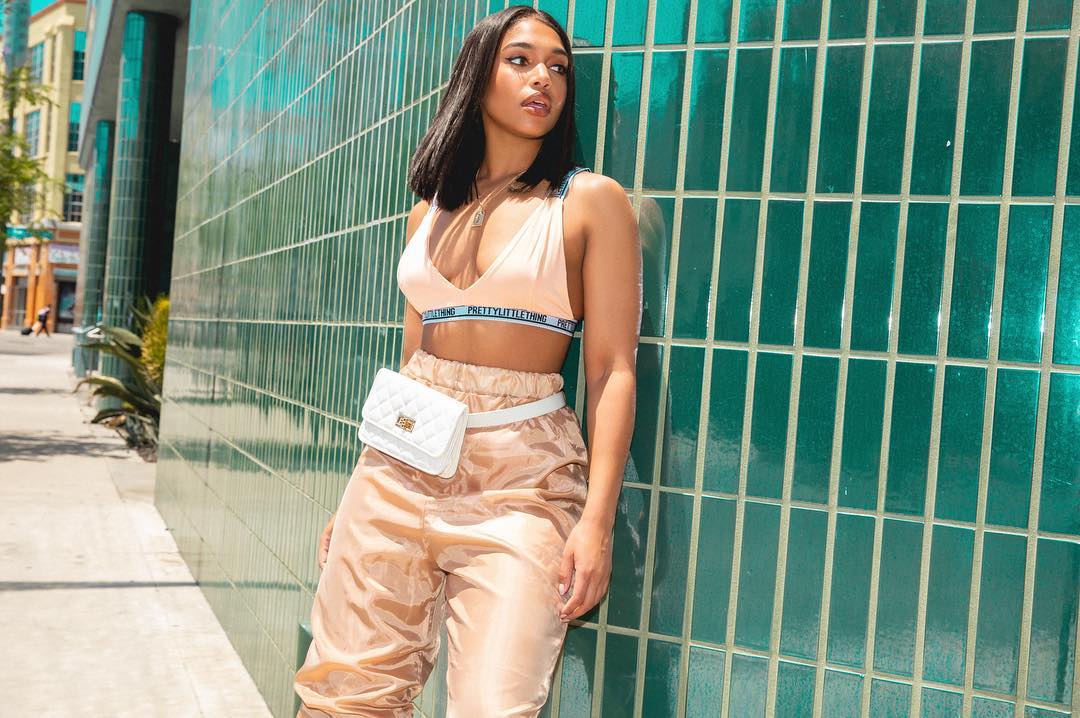 Lori has a great body, and perhaps that is why she attracts so many famous men. She maintains her body by working out daily and eating healthy. She knows how to balance what she eats to ensure that she enjoys life, and she maintains a fit body. Lori told BET;
"But that's also why I work out so hard. I work out every day. I keep a balance, I don't starve myself and I'm not super strict, like, you can only eat lettuce or fruits. I'll still have a cookie here and there."
Also Read: The Untold Truth Of Steve Harvey's Wife, Marjorie Elaine Harvey
---