Future (real name Nayvadius DeMun Wilburn) is an Atlanta-born rapper who gained fame in 2010 and 2011 after releasing a series of successful mixtapes. The success earned him a deal with Epic Records, under which he released his first album, Pluto. A year later, he released his second album, Honest, to fervent fanfare.
Since 2014, Future has released a slew of albums and mixtapes, which have performed quite well on the charts. Future is one of the rappers credited for popularizing mumble rap, with his 2011 single, Tony Montana, often viewed as the first mumble rap song.
This piece will look at Future's baby mamas and children. So far, Future has eight biological children and one 'adopted' son.
The mother to Future's eldest son Jessica Smith prefers to stay away from the spotlight
Future and Jessica Smith welcomed their child, Jakobi, in 2002. Jessica sued Future for child support, and after a positive paternity test, the judge granted the order.
Since then, Jessica has opted out of the limelight. She prefers to have a quiet life away from the glare of the cameras.
Future's 2020 Mother's day post suggests that he has a cordial relationship with his ex India J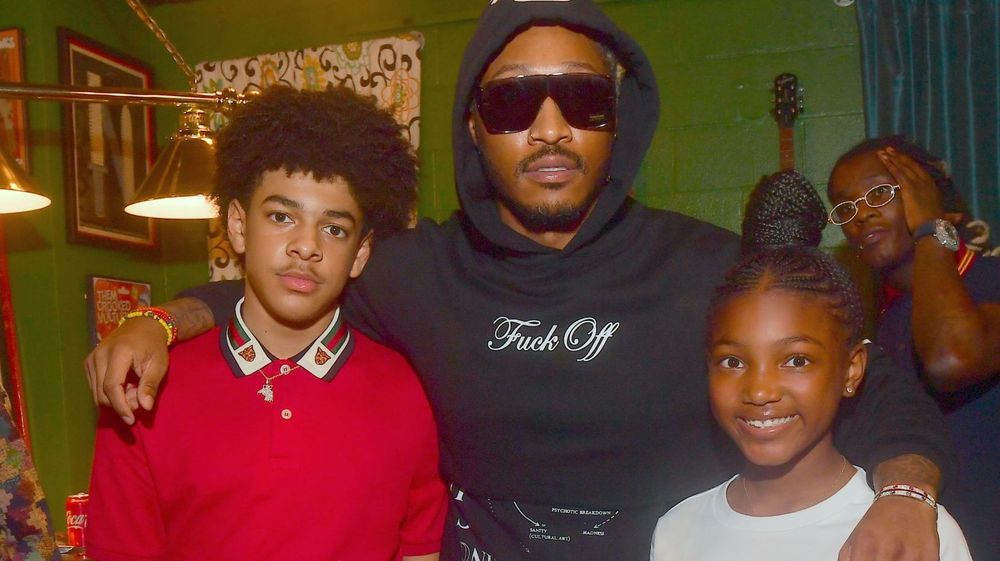 India J is another one of Future's baby mamas who prefers privacy. The duo raise a daughter, Londyn, together.
It seems like they share a cordial relationship as Future wrote on Mother's Day 2020: "Happy Mother's Day India… such a great mother and always putting the kids 1st. U keep me sane and I am forever grateful to you. Thank you."
Future reportedly has an 'adopted' son with India named Jaiden Wilburn. Jaiden was a child when Future met India, and the rapper has reportedly raised him as his son. However, Future hasn't legally adopted the boy.
Future's baby mama Brittni Mealy ruled out ever getting back together with the rapper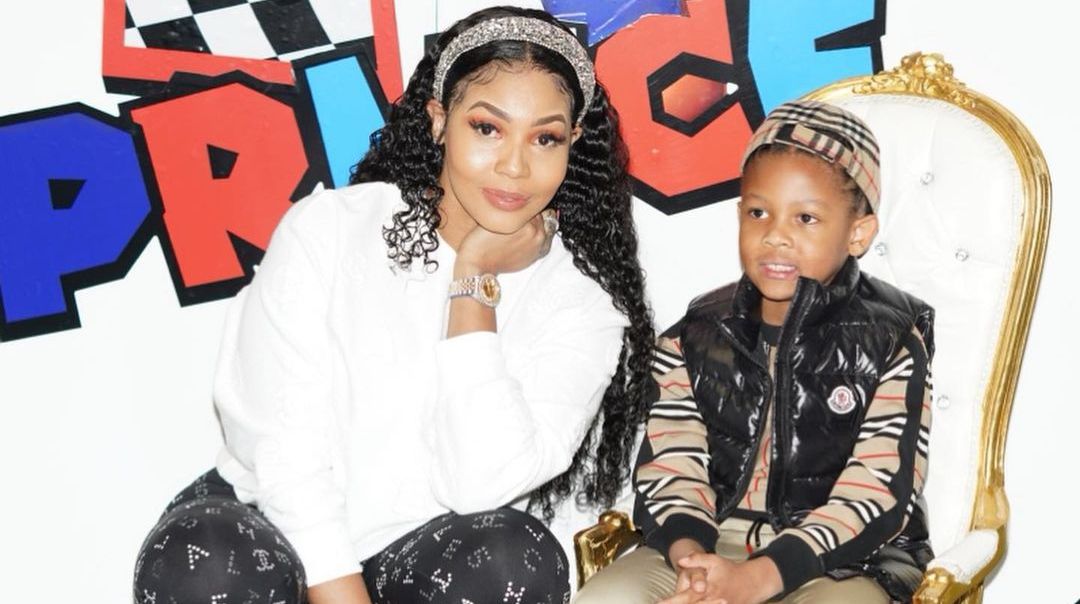 Mealy is the mother to Future's son Prince. The pair have worked out how to raise their son without the need for court cases.
In November 2018, there were rumors that Future had gotten back together with Mealy. However, the model moved quickly to deny the reports and added that there is no chance of a reunion between her and Future. She posted the following on her stories:
"Let me make things crystal clear I am not with him in no way and never will be again. I did my best and always loved unconditionally & been the sweetest girl I could be even when I knew he didn't deserve it."
In August 2021, Mealy accused Future of mistreating her because she declined having a sexual relationship with him. "Petty cause someone don't wanna be sexually active with you and just want to co-parent," Mealy wrote.
Mealy shared screenshots of an alleged text exchange between Prince and Future showing Future referring to Brittni as a 'hoe' and telling Prince that Mealy needed to buy him new clothes for school. "He [Future] texts this to a child. You're a real coward," Mealy wrote.
Mealy said that she'd tried being nice, but Future had forced her hand. "I DO NOT PLAY ABOUT MY KIDS!" she wrote. "I'm a mother first and always go stand up for mine."
Brittni directed her wrath at Future's mother, blaming her raising the narcissist. Mealy told her to stay out of her business. "You part of the problem," Mealy wrote. "This man a product of your household. Apple don't fall [far] from the tree!"
"When my kids get 40, I'm staying out they business," Brittni added. Future responded by asking his Twitter followers to 'pray for her.' It wasn't exactly clear who Future wanted people to supplicate for, but given the timing of the tweet, we suspect that it's Brittni.
Future and his ex-fiancé Ciara had a messy breakup after the birth of their son Future Zahir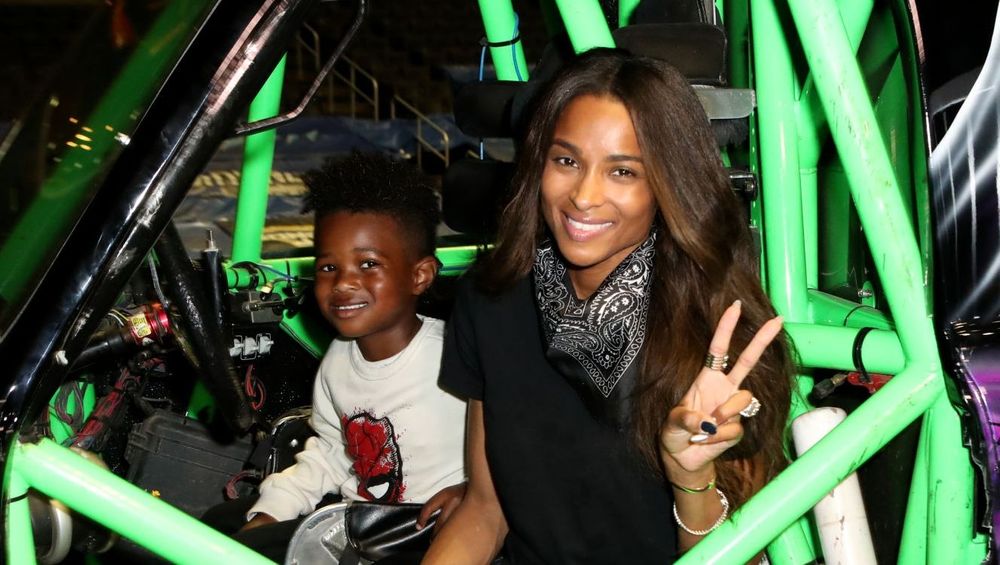 Future and Ciara's relationship started when they found a musical and romantic connection in the studio. They had a public romance that many thought would last for quite a while. "He is really a gentleman and I don't want to say too much, and then he's like, 'Babe you're saying a whole lot,' but he really is just an amazing man," Ciara stated in an April 2013 episode of the Qdeezy Show.
In August 2013, Future told Angie Martinez that he was ready to settle down with Ciara. A couple of months later, Future made good on his statement to Angie by proposing to Ciara. The duo planned to have their wedding in November, but Ciara's pregnancy with baby Future forced them to postpone those plans.
In May 2014, they welcomed Future Jr., but soon afterward, something went wrong between the couple. Future faced persistent infidelity rumors, and they seemed to drive a wedge between him and Ciara. The couple attempted to repair their relationship, but in December 2014, she removed her tattoo of Future's initials.
Ciara revealed in a June 2019 Red Table Talk episode that she was most concerned for her son. "I grew up with my mom together, the idea of it being, 'Mommy and Daddy that made baby," she said. "Then, all of a sudden, you're living your life in front of the world." Future Jr. did get a father to raise him after Ciara married NFL star Russell Wilson.
However, Future and Ciara failed to reconcile. Ciara sued Future for $15 million for alleged defamation. A judge threw out the lawsuit, but the parents continued feuding. It is reported that Future and Ciara are yet to resolve their issues.
Future and his ex Joie Chavis have an amicable relationship and occasionally support each other on social media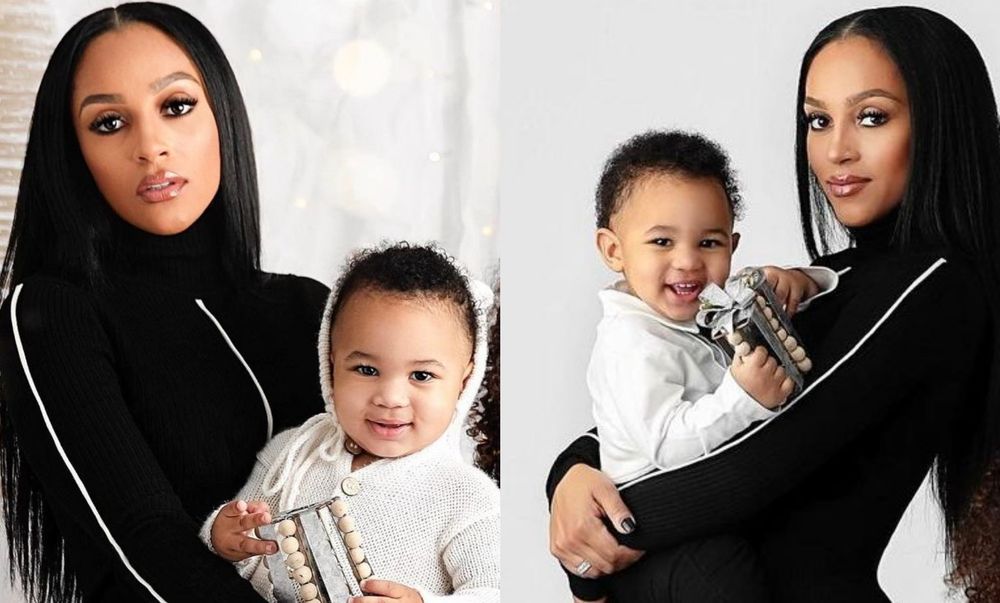 A section of fans waited for a court battle after it was reported that Joie was carrying Future's child. However, the predicted court case didn't happen as Future didn't deny the child. He even attended Hendrix's baby shower.
Joie and Future have a co-parenting agreement, which both of them seem to adhere to. Chavis runs a fitness company known as Joie In Life, and she occasionally gets a shout out from Future for doing well in the business world. In late July 2020, Future posted a photo of himself wearing one of Joie's shirts and tagged her business of his story.
A Florida judge ordered Future to pay child support for his daughter Reign despite him initially denying paternity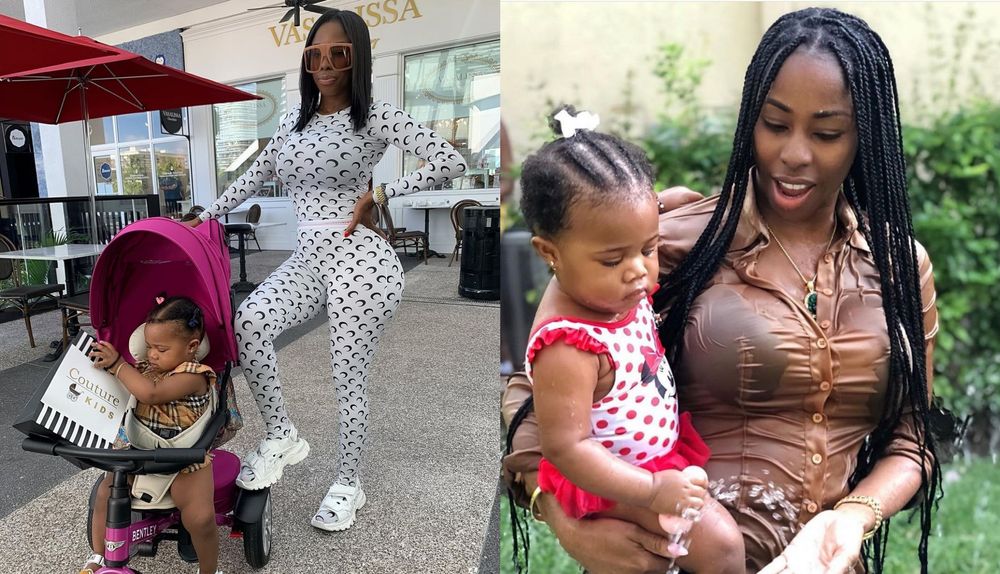 In 2019, Eliza sued Future for paternity, custody, and child support. However, Future denied that he was the father of their daughter Reign. Wendy Williams shed light on the drama by revealing that Future pressured Eliza to abort the child, but she refused. "Eliza claimed that Future wanted her to have an abortion and when she allegedly refused, Future allegedly put a bounty on her life," Wendy said.
A DNA test confirmed that Future was the father of Eliza's daughter. During the trial, Future declared his income to be $30K, prompting the judge to offer child support of $3,200 a month. The sum is much lower than the $53,000 Eliza asked for, but her lawyer is confident that she can get more if they prove that Future earns more than he declared.
"We are very hopeful that once we get all the documentation from him, his banking info, his credit card info, that the final child support number would be substantially higher," Eliza's lawyer Brandon Rotbart told The Shade Room.
Future has two children, Kash and Paris, with two unidentified women
Future's 2017 Mother's Day dedications revealed that he has two children, Kash and Paris, with unidentified women. "My son Kash mother… real one. Cut from a different cloth! Happy Mother's Day baby K," he wrote.
"Paris you mom deserve it! Future wrote in another tweet. "Happy Mother's Day Mami."
---