Kayleigh McEnany served as White House press secretary under former President Trump from April 2020 to the end of Trump's tenure. McEnany looks back at her time in President Trump's administration fondly, referring to the former President as 'an incredible boss, a great person, and a true patriot' via a June 2021 Instagram post.
As expected, Kayleigh has become an outspoken critic of President's Joe Biden. In her role as a contributor on Fox News, Kayleigh has criticized plenty of Joe Biden's policies.
Unlike most media personalities, Kayleigh is quite open about her personal life.
She started dating former Mets pitcher Sean Gilmartin in 2015 and they got married in 2017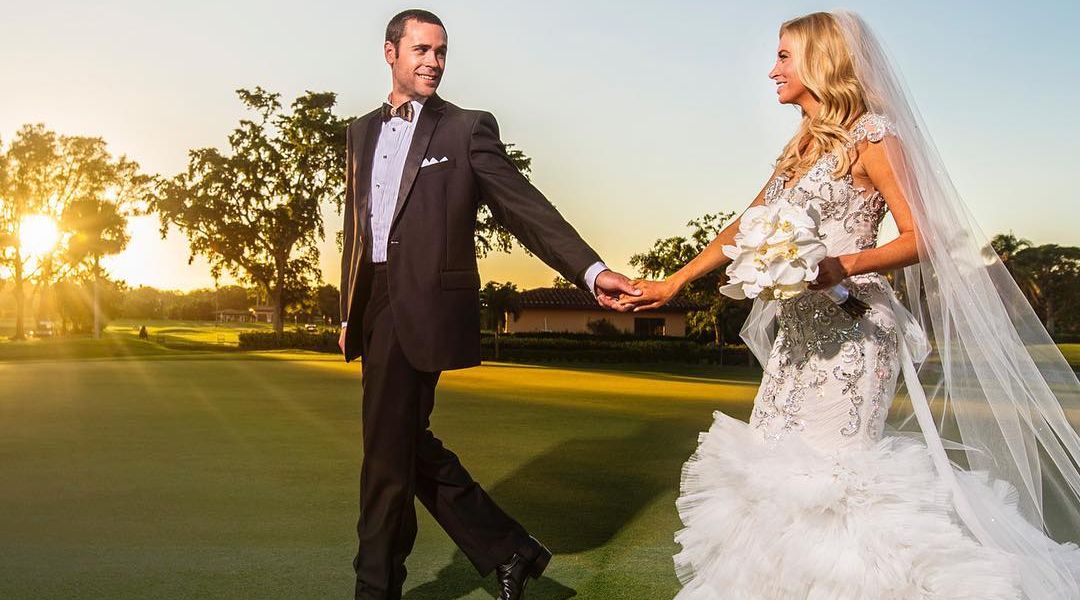 Sean and Kayleigh started dating while he played for the New York Mets in 2015, and the couple got married on 18th November 2017. Kayleigh announced the news via a couple of photos she posted on Twitter along with the following message:
"Married the love of my life @GilmartinSean on Saturday and @rodrigovphoto captured it beautifully!! What an amazing photographer. Couldn't be happier with how those turned out. Can't wait to see the rest!"
Gilmartin enjoys having a celebrity wife, and he has gotten used to getting comments about Kayleigh from his teammates. Conversely, he doesn't enjoy the hate and the trolling he gets from people who don't agree with Kayleigh's strong political inclinations. Kayleigh told The Tampa Bay Times that she doesn't waste time reading negative comments. She said:
"Neither of us has time to focus on social media feedback. We both have a singular focus and a united purpose: For me, it's re-electing President Trump. For Sean, it's getting outs and helping the team win."
Kayleigh is a life-long baseball fan and a staunch supporter of Sean's current team, the Tampa Bay Rays. She and her family have held the Rays' season ticket for close to a decade. Kayleigh is proud of her husband's career, and she told the Tampa Bay Times that she watches his games 'from the campaign headquarters, from airplanes, and all across the campaign trail.'
Kayleigh's father is a successful roofing company owner
Kayleigh was born and raised in Tampa, Florida, by Michael McEnany and Leanne McEnany. She grew up alongside a sister, Ryann, and a brother, Michael. Kayleigh's father played football at Mississippi State from 1979 to 1982. In 1985, he founded his successful company, McEnany Roofing.
Kayleigh and her siblings grew up in a religious household. She and Ryann attended the Academy of the Holy Names all-girls Catholic school while Michael attended the all-boys Jesuit High School.
Kayleigh's mom helps raise Kayleigh's daughter as she campaigns for President Trump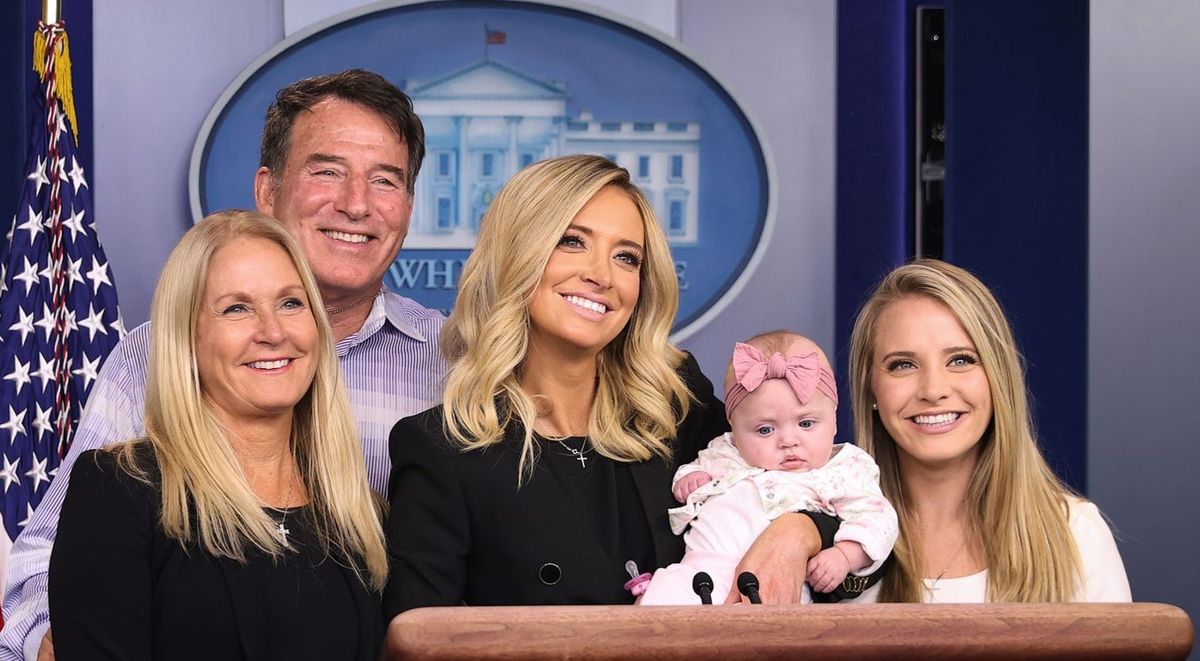 Kayleigh and Sean welcomed their daughter, Blake Avery Gilmartin, on 25th November 2019. Soon after, Kayleigh hopped onto the campaign trail for President Trump while Sean landed a spot on the Tampa Bay Rays baseball team. McEnany told The Tampa Bay Times that she was delighted after Sean became a Rays team member. She said:
"Having Sean in Tampa means a lot more trips back to our permanent residence and city I've always known and loved. With a 3-month-old and me in a different state on the campaign trail almost daily, having Sean in Tampa is incredibly helpful."
Raising an infant and playing a crucial role in President Trump's administration and campaign is difficult, but Kayleigh has significantly benefited from the help of her mother. Kayleigh's mom travels with Kayleigh and helps raise Blake. Kayleigh thanked her mom via the following message she posted on Twitter alongside Blake's photo:
"Being a mom is the best thing in life. I am so blessed to have my sweet little one & I thank God for her! A bit of a flashback, but I love & cherish this beautiful photo. I also am so grateful to have the best mom in the world, who consistently helps me every step of the way!"
Kayleigh withstands a lot of pressure working for a controversial president, but Sean feels that his job involves a unique sort of pressure. He offered the following response when the Tampa Bay Times asked him to pick who between him and Kayleigh has a more stressful job:
"Being President Trump's campaign press secretary involves hard work and commitment and is truly the honor of a lifetime. But, stress-wise, nothing compares to a full count, two outs, bases loaded, and the game on the line."
---