Jessica Alba is an American actor who shot to fame at the age of 18 when she played the lead role in the television series, Dark Angel, from 2000 to 2002. She received a Golden Globe for her role in Dark Angel and made her big-screen debut in the 2003 film Honey. 
Alba went on to star in Fantastic Four, Good Luck Chuck, and Mechanic Resurrection. Jessica is also a businesswoman, and she is the head of The Honest Company. The company sells household goods and body care products. Alba is currently happily married to her hunk of a husband, Cash Warren. This piece will look at Cash and Jessica's relationship, the couple's family, Cash's opinion about sex scenes, and Cash's career.
Cash and Jessica met on the set of Fantastic Four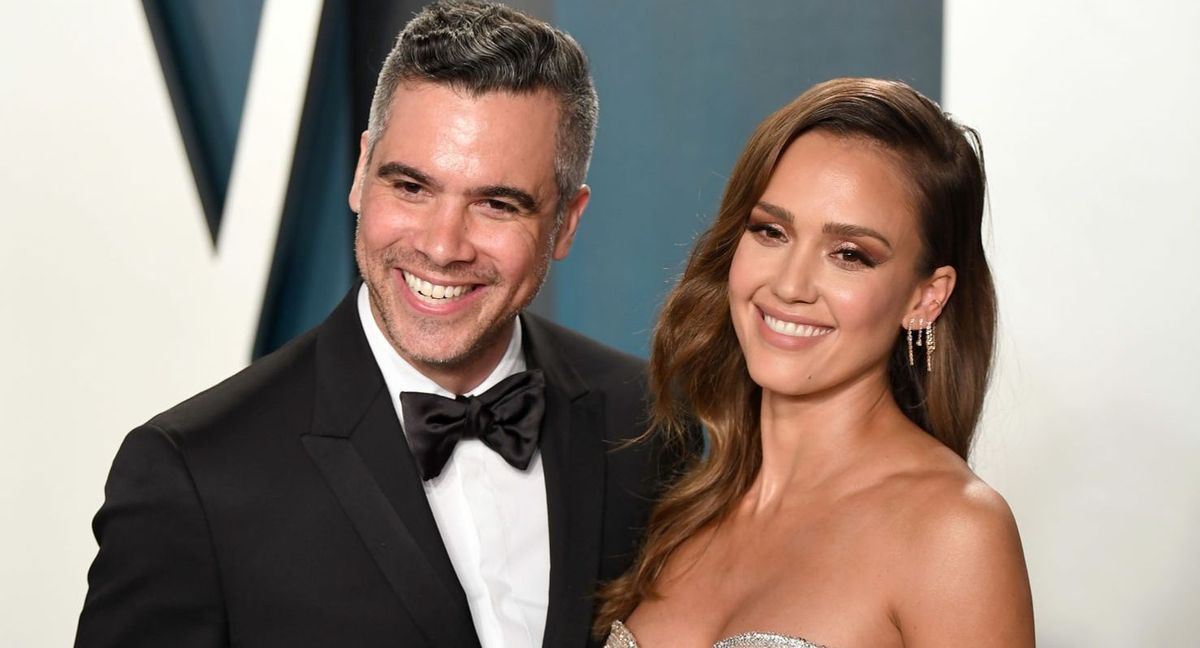 Before Jessica met Cash, she was engaged to actor Michael Weatherly. She and Michael started dating when she was eighteen, and they got engaged on her 20th birthday. The couple announced that the engagement was off in August 2003. Alba told Cosmopolitan that she swore off dating actors after her experience with Michael. She told the publication:
"Actors are pulled in so many different directions that unless you both are absolutely into it through thick and thin and completely sure about each other, it's just hard. I've decided I'll never date an actor again."
When Jessica and Cash met on the set of Fantastic Four, Jessica was dating another man. She felt a connection between herself and Cash, but initially, they were just friends. Soon after Jessica ended her relationship with the other guy, Cash swooped in and closed the deal. Jessica told Cosmopolitan:
"The first week we kind of got together, he gave me a note and signed it with a dollar sign, because his name is Cash. It just said 'I really, really like you.' And that was exactly how I felt at the time. Really, really liking him too much… I was already in love with him. And I hated it because it was terrifying that I cared about him so much right away and I already wanted him to be around forever."
Cash and Jessica broke up before they got married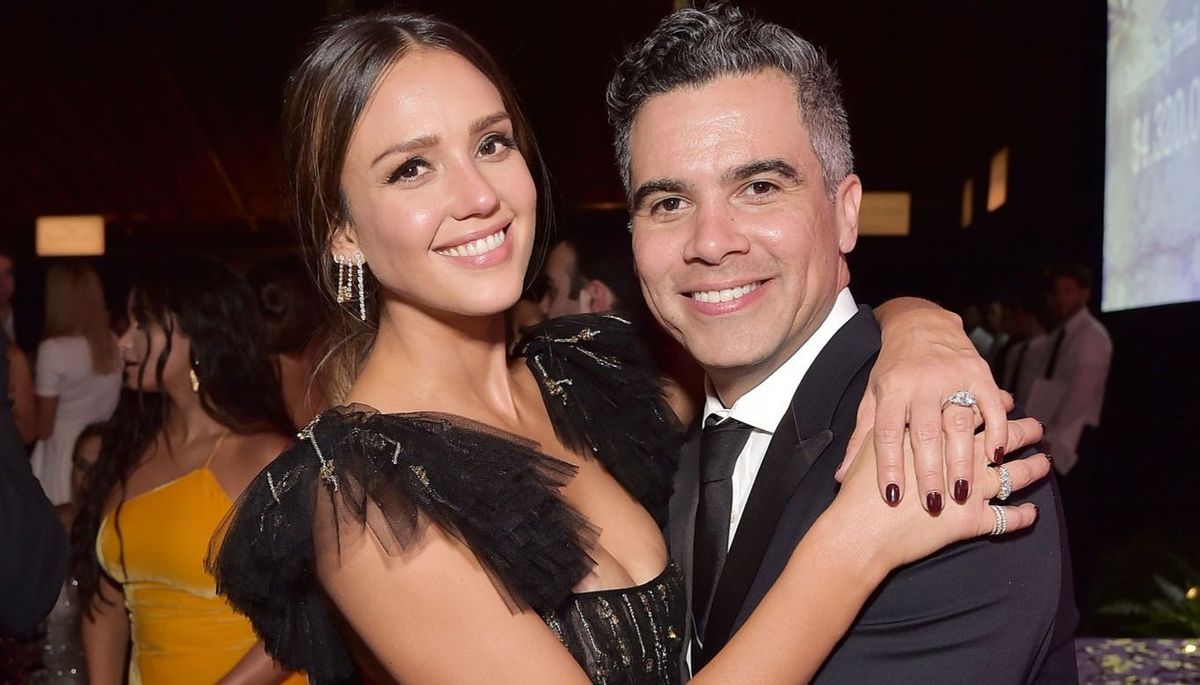 Soon after the couple got together, Cash started pushing for marriage. In a June 2005 interview with Rolling Stone, it was revealed that Cash had been pushing for marriage for six months. In 2007, the National Enquirer claimed that Jessica decided to break up with Cash due to his jealousy. A source told the publication:
"Friends told him to get a hold of himself, but he was always accusing her of flirting with other guys. She just got sick of it."
The couple broke up in July 2007, but in December, it was reported that Jessica was pregnant with Cash's child. Cash and Jessica continued to feud during Jessica's pregnancy, and she admitted to throwing him out of the house. She told The Sydney Morning Herald:
"I think I've already thrown Cash out of the house twice since I've been pregnant. He's like, 'Are you just pregnant? I hope you're just pregnant and acting crazy,' and I'm like, 'It has nothing to do with that!'"
Cash and Jessica eloped and got married a month before she gave birth to her first child. Cash revealed that the ceremony was laughably awkward in a series of Instagram photos posted on the couple's 11th anniversary. He captioned the post:
"Prior to that day, neither of us thought marriage was important… it felt outdated and we weren't going to fall for an antiquated social construction. But something changed in us that morning. It wasn't the dream wedding you deserved, in fact, it was laughably awkward. Standing under an arch of dusty plastic flowers in the courthouse chapel, we held hands and said I Do."
He is a proud father of three children: Honor, Haven, and Hayes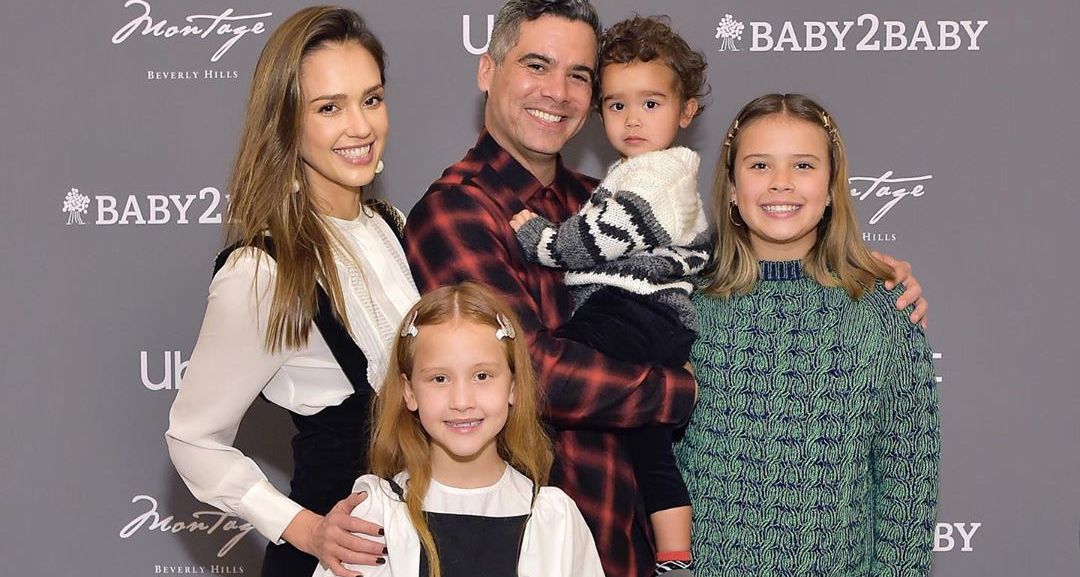 The couple's eldest child, Honor, was born in June 2008. Three years later, the couple welcomed Haven into the world, and the couple's only son, Hayes, arrived in December 2017. Alba reportedly made a fortune after releasing the first pictures of Honor in 2008. Cash and Alba seem to enjoy being parents, and they regularly appear with their children in public.
Cash posted a picture of his adorable family on 26th December 2018 and added the caption:
"I feel so damn lucky to have this crew by my side for life. Merry Christmas from our family to yours!! Lots of love and big hugs."
Cash and Jessica are approaching twelve years of marriage, and he revealed that he is still attracted to his hot wife. He gushed about his wife while speaking to Mail Online:
"I'm always impressed by how hot she is! I think she still looks really hot and she's like a hot mom. I think that always impresses me when I wake up next to her. I get to enjoy it all. I want my cake and eat it all, damn it! … I still get butterflies in my stomach around you."
Cash has a different opinion on sex scenes compared to Alba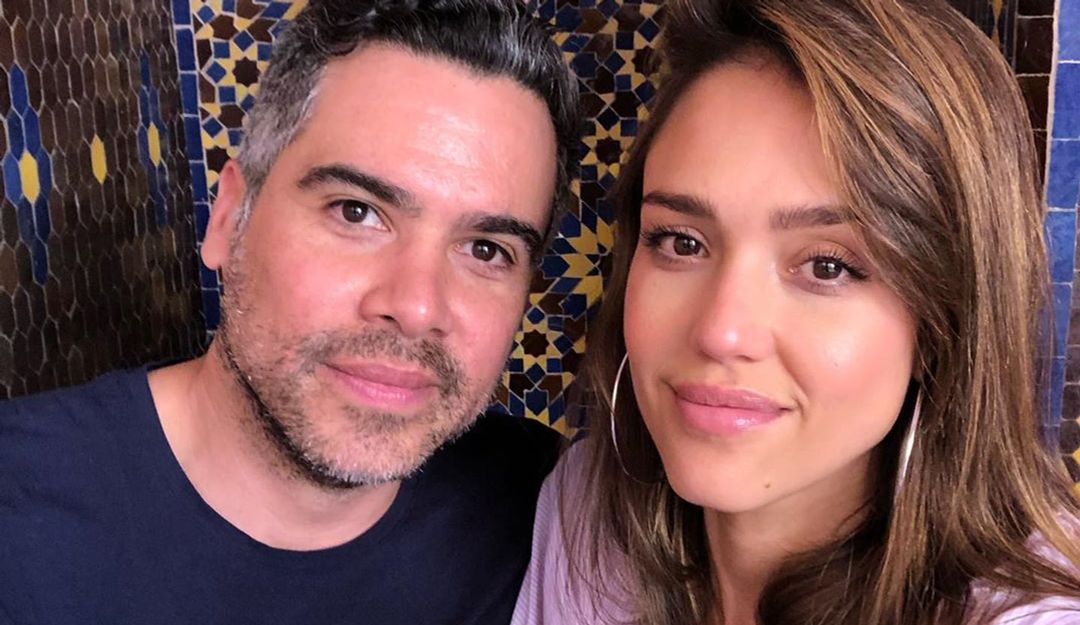 In a rare joint interview, Cash and Jessica agreed on a lot of stuff, but they differed in their opinions about sex scenes in films. Jessica said they were disgusting, and at times, she needed to have a shot of tequila before engaging in sex scenes. She stated on The Skinny Confidential Him & Her Podcast:
"You're also doing it for 15-16 hours. Sometimes its days and days of the same thing, and you have to recreate that moment every time, recreate the peak of your intimacy from this angle and that angle and this angle… and by the way, everyone's right here. Nothing about it is alone in a room."
Cash's view was that there was no way hooking up with someone wasn't fun. He also added that he didn't feel sorry for her wife. Warren stated:
"There's no way hooking up with someone else is not fun. You're still having fun, that dude's a stud. There's no way you're not going to enjoy hooking up with him. I would be an actor just to have that moment."
He is a film producer and a successful entrepreneur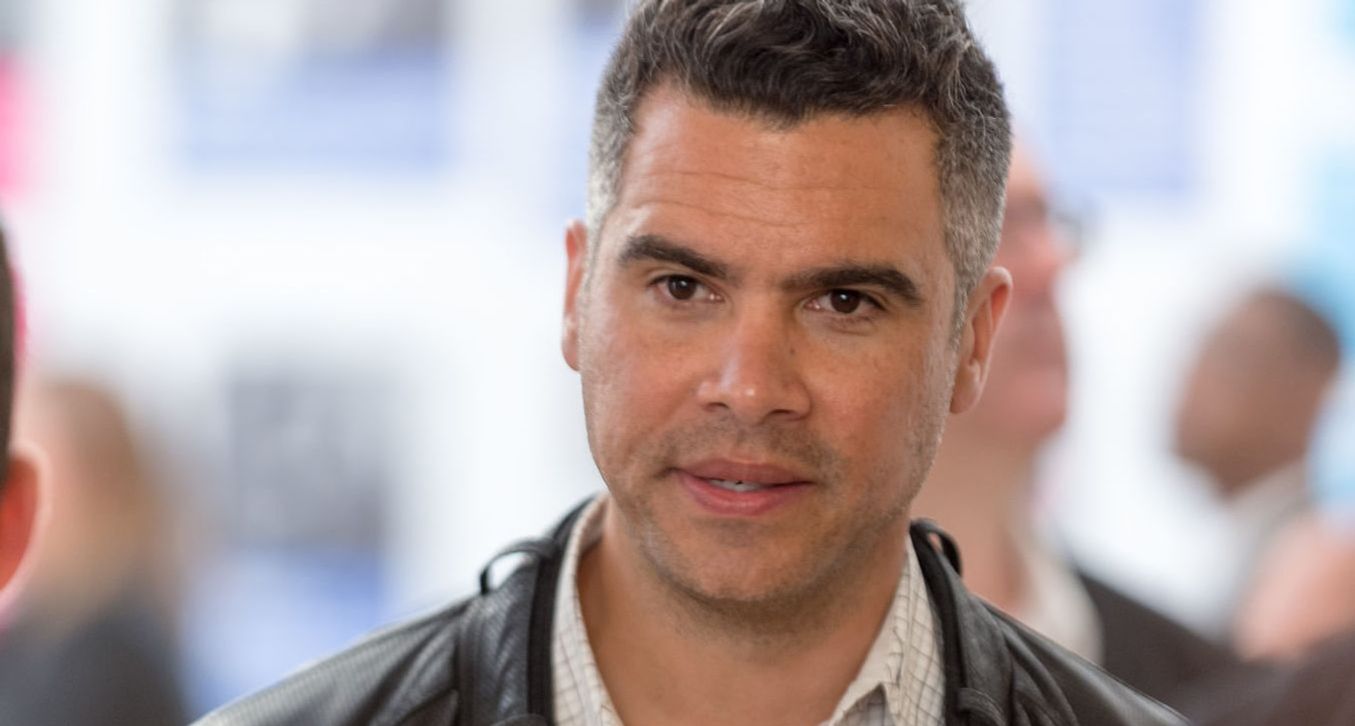 Cash Warren was born on 10th January 1979 in Los Angeles, California. His father was an actor who was famous for his role in Hill Street Blues. Warren attended Crossroads School in Santa Monica alongside renowned actress Kate Hudson. He was bullied for his acne problem during his time in high school. After graduation, Cash enrolled in Yale and graduated with a degree in political science.
Warren gained acclaim for his film production skills as an assistant producer in the films Taxi, Fantastic Four, and Crips and Bloods: Made in America. Warren's first film as lead producer was the 2006 hit, Rising Son: The Legend of Skateboarder.
Cash is also a successful entrepreneur. He is the co-founder of the production company Verso Entertainment and the digital management company Apoko. In April 2014, Cash co-founded an apparel company known as Pair of Thieves.
---