Aaron Judge just had his best season with the New York Yankees since his spectacular rookie season in 2017. He'll undoubtedly be the Yankees' MVP and yet, his future remains unclear. The Yankees' push for a first World Series win since 2009 will continue for another season as the team lost to the Boston Red Sox in an AL wild-card game.
Even before the end of his rookie season, everybody knew that he would win Rookie of the Year. Such was the California native's consistency. Judge seems to be returning to his best and has vocalized his intention to remain with the Yankees, but as he admitted, 'you never know what the future holds for you.'
Judge didn't mind that he was adopted when his parents talked to him about it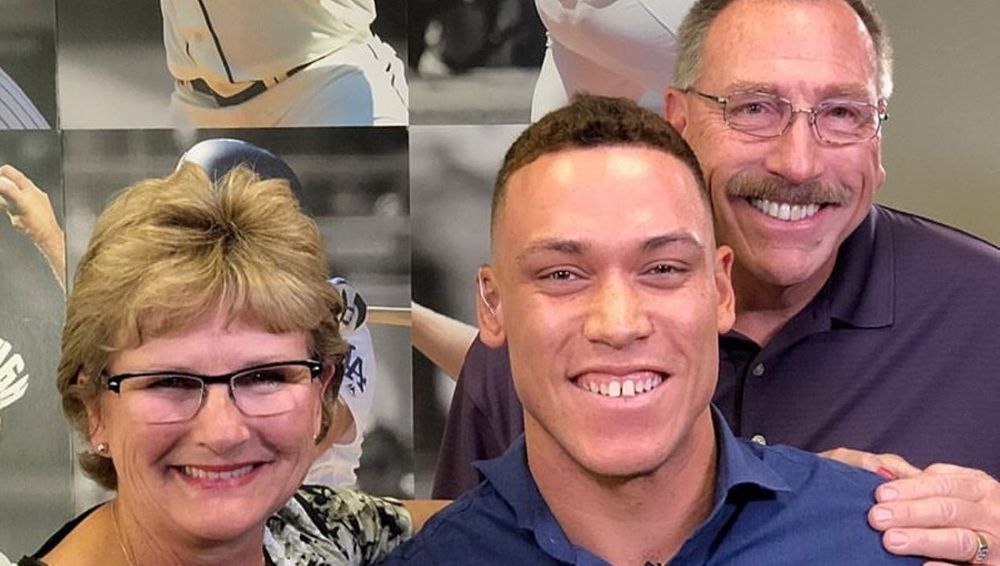 Aaron Judge, who is biracial, was born on 26th April 1992 in Linden, California. A day later, Patty and Wayne Judge adopted him.
It wasn't until age ten that Aaron asked his parents whether he was adopted. Aaron had noted that he didn't resemble his parents or his brother, John, who Patty and Wayne adopted from another mother. Aaron told The New York Post:
"I was about 10 or 11 and we really didn't look alike, so I started asking questions and they told me I was adopted and answered all my questions, and that was that. I was fine with it. It really didn't bother me because that the only parents I've known."
Aaron's appetite as a young boy foreshadowed the physique he would obtain when he grew up. "It wasn't long before the 4 ounces of formula was just the appetizer and it had to be the formula with the oatmeal to pacify him," Wayne said.
Unlike most teens, the teenage Aaron didn't display a rebellious streak. He'd cultivated such a strong bond with his parents that rebellion didn't cross his mind. "I feel like they picked me," Aaron said. "I feel that God was the one that matched us together."
Judge lives a continent's breadth away from his parents but hasn't forgotten his roots. He calls home often and goes back to California during the off-season. "He has the work ethic of a small-town kid," Joe Piombo Sr., one of Aaron's high school coaches, told Northjersey
"Aaron could have stayed in New York last (winter), but he came home and helped his parents around the yard. He went to our basketball and football games. He gives our kids hope that they can get noticed, too, even from a small community."
Patty and Wayne feel like they've done a great job raising Aaron and his brother. "We're more blessed than he is," Patty told The New York Post. "Aaron has an older brother, John, 29, who is teaching English in Korea, and we're real proud of him, too. Really, it was meant to be."
Aaron credits his parents for instilling in him the need for a good education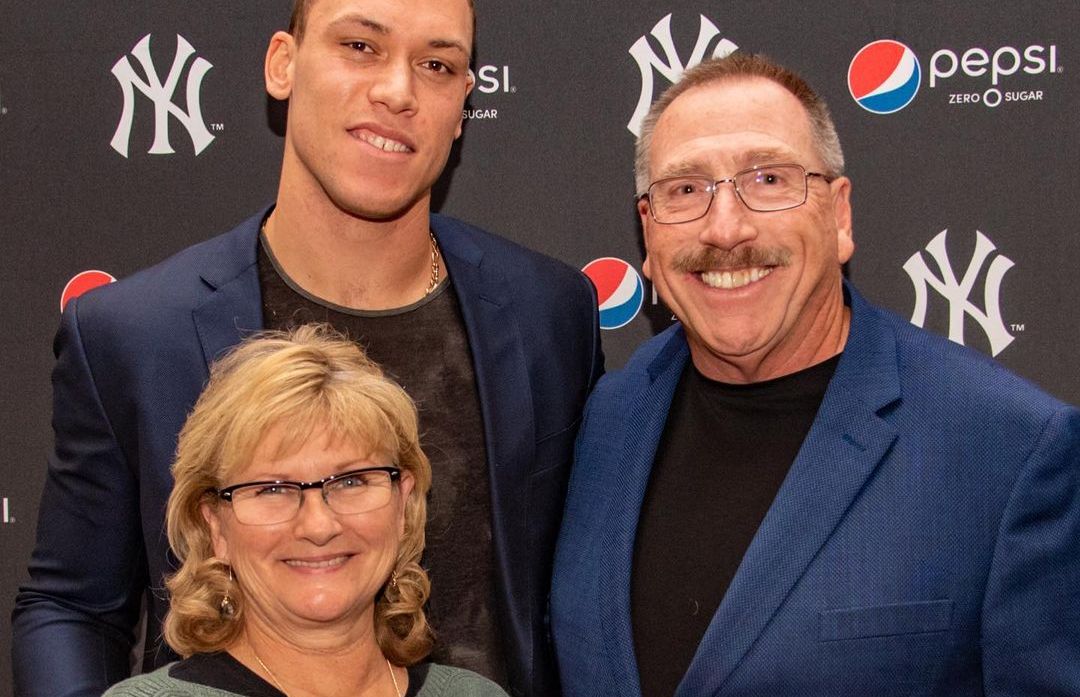 Patty and Wayne are retired teachers; therefore, you expect education to have taken preference in their household. However, Aaron was an athletic behemoth who excelled in football, baseball, and basketball.
He could have shunned education to focus on sports, but thankfully, he followed his parents' advice, prioritizing education. Aaron told Mlb.com:
"They'd say, 'Hey, you've got homework to do. You've got to finish your math homework and science homework. Then if you have time left over before dinner, you can go play.' Something like that. I didn't like it as a kid, but looking back on it, I really appreciate what they did for me."
Football recruiters from Notre Dame, Stanford, and UCLA, recruited Aaron, but he opted for college. "To them, education came first," Aaron told Northjersey "It was the right decision. And to be honest with you, I wasn't ready out into the world. I needed to go to college. I needed to mature."
Patty and Wayne raised a baseball phenomenon with a heart of gold. The kind-hearted 6 foot 7 slugger is a favorite not only for his sporting skills but also for his character off the bases. His manager, Joe Girardi, credits Aaron's wholesomeness to his upbringing:
"The thing you have to look at first when you have a player that handles himself so well is his upbringing, and his parents have prepared him for this moment. Part of it is in his DNA. So far, he's handled everything in stride. And I think he's really handled it with grace."
Judge believes that he wouldn't be an MLB player without his mom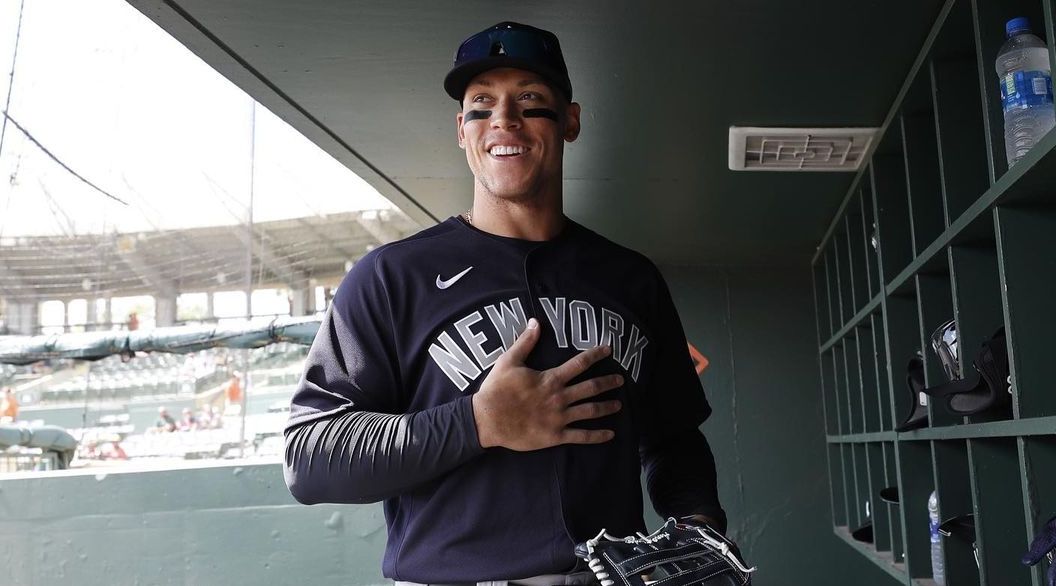 Raising Aaron and his brother was a team effort, but Aaron singles out his mom as the parent with the most influence. Judge told Mlb that Patty has influenced every decision he's ever made. Aaron feels that he wouldn't be an MLB player without her guidance. Judge explained:
"The guidance she gave me as a kid growing up, knowing the difference from right and wrong, how to treat people and how to go the extra mile and put in extra work, all that kind of stuff. She molded me into the person that I am today."
Judge regularly calls his mom to thank her for her impact on his life. "I'll just thank her again for everything she's done, and tell her again I know I wouldn't be in this position I am know if it wasn't for her love and guidance," Aaron added.
Wayne and Patty take pride in Aaron's sporting achievements. They try to attend as many landmark events as possible. Patty told The New York Post:
"It's been off-the-charts fun seeing Aaron play. We've tried to make it to the first of this or the first of that. Aaron has a pretty good compass. At a young age, he knew the difference between right or wrong."
---