Some of our most favorite TV stars are those that we get to watch growing up. These stars startup as children acting in shows such as Nickelodeon and we get to watch them grow into superstar adults. These actors include people like Josh Peck, Emily Ratajkowski, Nick Cannon, and Ariana Grande.
We have had the privilege of watching another star, Isabela Moner, develop as an actor on Nickelodeon. She is gorgeous, multi-talented, charming, and very ambitious. Isabela has all the qualities necessary to make it in Hollywood. Keep reading to find out more about Isabela Moner.
She is more Peruvian than she is American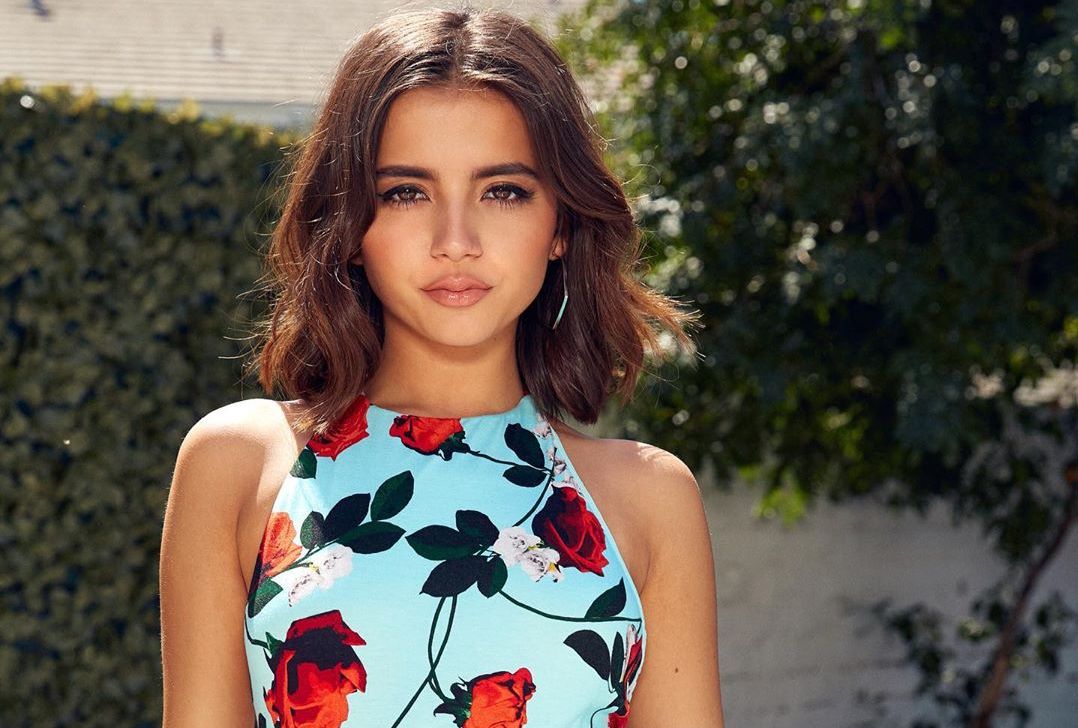 Isabela was born in Cleveland, Ohio on 10th July 2001 to Katherine and Patrick Moner. Her mom is from Peru and, she works as a talent hunter. Isabela's dad is a Louisiana native, and he runs a small business. Isabela grew up as a middle child sandwiched between two brothers, Gyovanni and Jared.
Isabela connects to her Latin heritage more than she does with her American roots. This inclination to her Peruvian heritage started when she was young. Isabela's first language was Spanish even though she grew up in America. She learned most of her English in school, but she initially struggled to learn the language in grade school.
Isabela even took the time to learn the indigenous Peruvian language known as Quechua for her new role in Dora and the Lost City of Gold. She talked to Forbes about her experience while learning Quechua:
"I'm so excited for Dora, you don't understand. The Peruvian community is going to flip! I had to learn Quechua to speak it in the movie because Dora is very cultured and she knows everything about everything. Between scenes, I'd call my great aunt in Peru to ask her about certain phrases and how to say them in Quechua."
Isabela also requested the directors to host the movie premiere in Peru. She is excited that the film will represent Peru in Hollywood. She told Forbes that if the directors decline her proposal, she'll go to Peru to personally hype the movie;
"If not, I'll just go over there when it premieres so I can make it a big deal because it is a big deal."
She started acting at the age of 10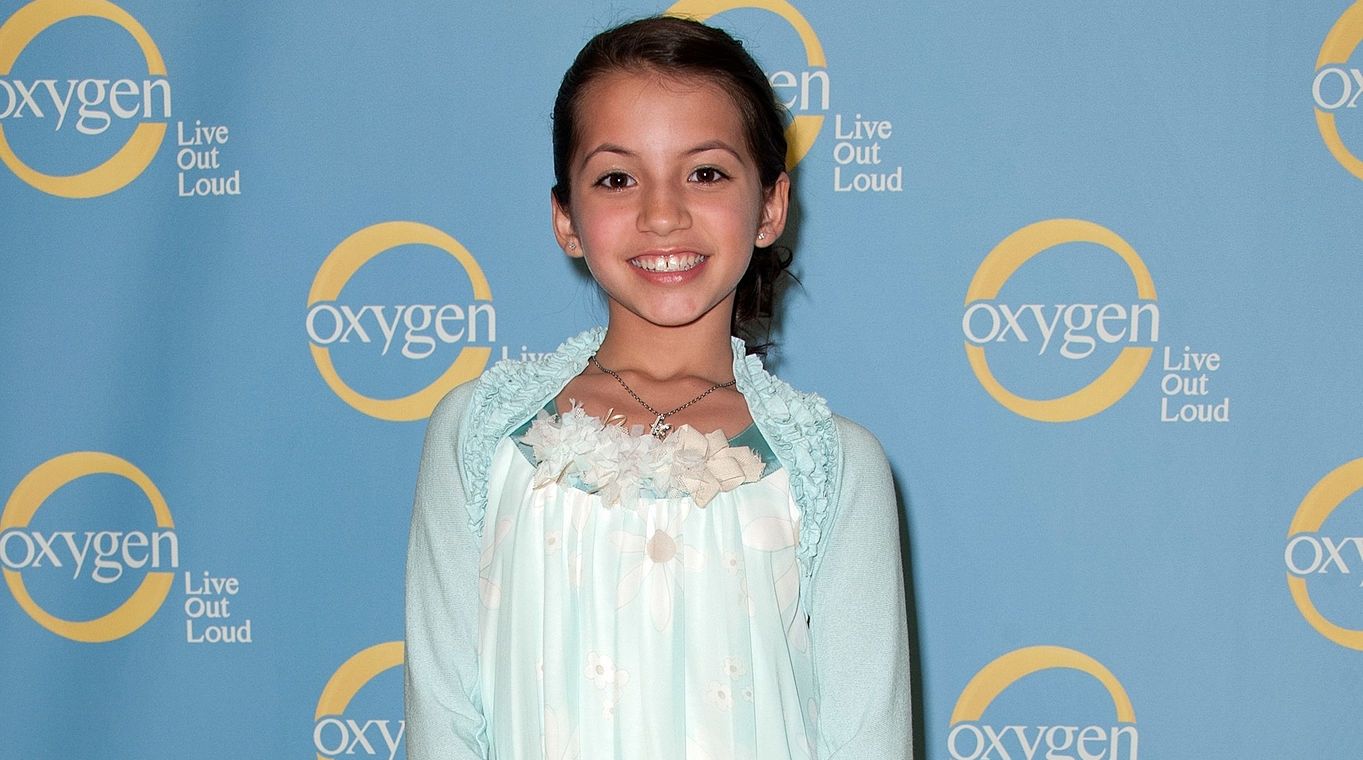 Isabela's attraction to performance arts was evident from a young age. She starred in her first play when she was 7. In 2008, she participated in the Youngstown Superstar Competition and, she won. A year later, she participated in the Playhouse Square Rising Star which she also won.
She made her Broadway debut in the play Evita. The show received three Tony Award nominations. In 2013, she featured in the play Fly. Isabela was also invited to appear in Broadway shows such as Peter Pan, Billy Elliot, and Les Misérables.
She made her film debut when she played the role of Nadia in Henry Barrial's, The House That Jack Built. Isabela then played a recurring role in NBC's Growing Up Fisher. However, NBC canceled the show after the first season.
Isabela was then cast to play in C.J Martin's 100 Things to do Before High School. This Nickelodeon show featured a host of future stars including King Toombs and Owen Joyner. The show displayed Isabela's talent as an actor, and it set her up for roles in other films.
In 2016, she played the role of Izabella in Transformers: The Last Knight. According to IMDB, Isabela enjoyed filming the action-packed movie:
"It was fun and it was crazy and it was also like the best experience a 15-year-old could have, so thanks, Michael Bay."
She also stated that she enjoyed working with Mark Wahlberg;
"There were explosions behind us, cars were flipping…I was just nervous for my life because I was trying to keep up with Mark Wahlberg in these little heel boots."
Isabela has also appeared in movies such as Legends of the Hidden Temple and Sicario: Day of the Soldado.
She was skeptical about the adaptation of 'Dora the Explorer'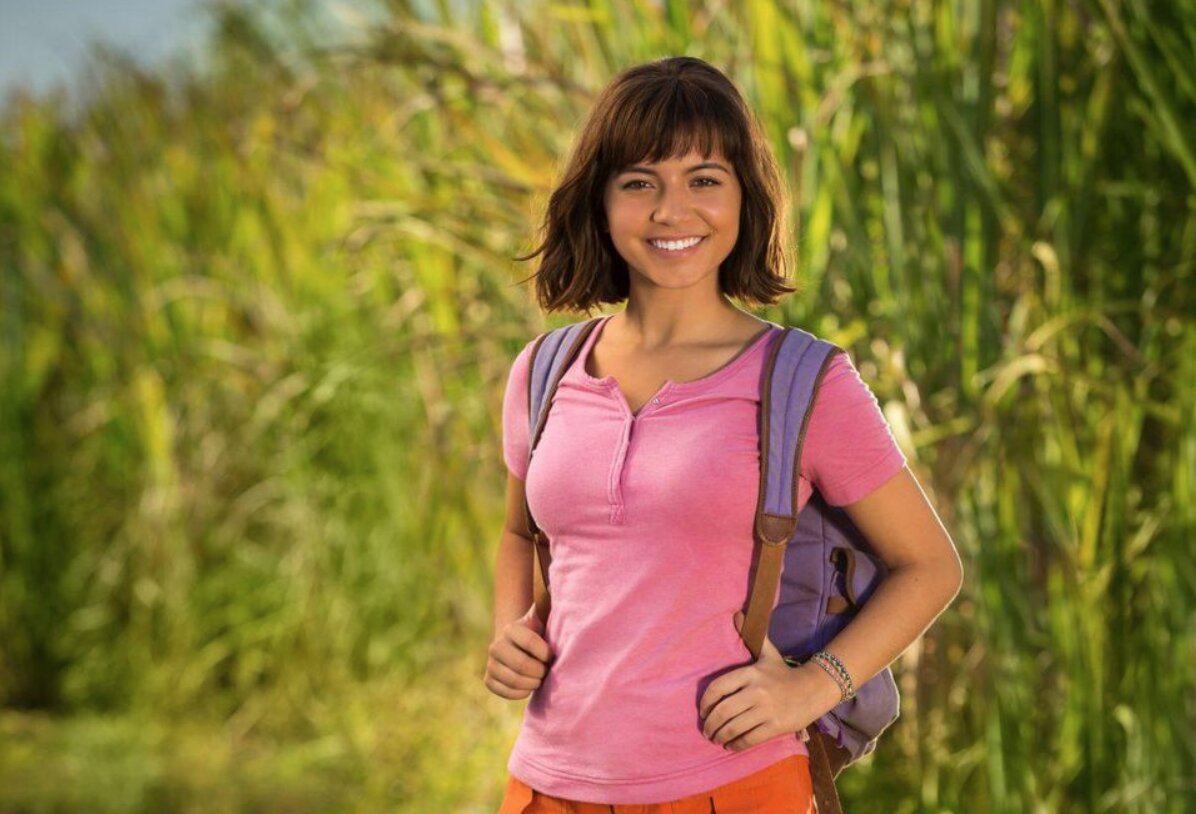 Isabela has been a Nickelodeon fan for most of her life. She told Variety that her favorite Nickelodeon shows were Zoey 101 and iCarly. Nickelodeon also gave Isabela her major acting debut in 100 Things to Do before High School. Isabela also voiced Kate in Nickelodeon's Dora and Friends.
Dora the Explorer was extra special for her, and she was over the moon when she got to meet the voice of Dora, Fatima Ptacek.
Isabela feared that the live-action adaptation of Dora the Explorer (Dora and the Lost City of Gold) wouldn't live up to what she had watched for so many years. She told The Washington Post;
"It's natural to wonder if what you love is going to be corrupted just to make money off us fans. I was skeptical about what Hollywood would do to something that was special to me."
However, when she read the script, she realized that the movie retained everything that fans loved about the original series. She told The Washington Post;
"When I read the script and realized it was really clever and fun and kid-friendly, I thought 'this will work.' It's very touching to see all the characters and animals, boots, the backpack and the songs."
She is a talented singer and songwriter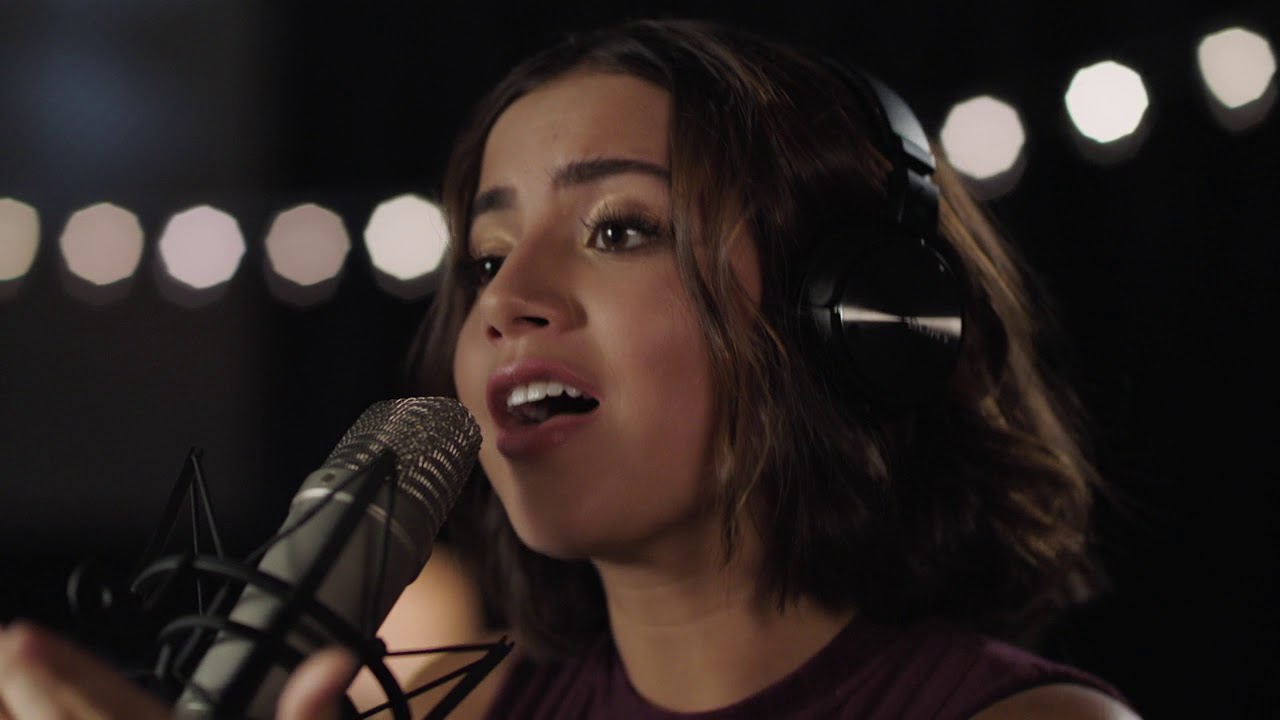 Isabela started singing way before she started acting. Singing was her first love. Isabela has performed solo in various venues in New York and Cleveland including the Severance Hall and the Lincoln Center. She has also performed with the Cleveland's Pops Orchestra. Isabela also has a few duet performances including duets with Jon Anderson and Billy Jonas.
Isabela is an excellent stage singer, but she also puts in a shift in the studio. In 2015, she released her debut album, Stopping Time, which included her original songs and several cover tracks. The album features the song, Dream about Me, which Isabela wrote when she was eleven.
She told Variety that she plans to keep making music;
"I want to continue with my music. A lot of people don't know that I can sing…Right now I'm working on some YouTube covers and soon I'll be releasing a single. I'm excited for that. Some of my goals are to play on stage."
Isabela does a lot of song covers and, she posts them on her YouTube channel. The channel is pretty successful, and it has close to 302,000 followers. Isabela also posts makeup tutorials and motivational videos on her YouTube channel.
Isabela is also a talented Ukulele player. She told Variety;
"I play the ukulele and I've got like a million ukuleles that I cannot wait to play."
She values schoolwork
Isabela started acting from a young age, but she didn't let it distract her from her schoolwork. She has always maintained focus in school and, it has paid dividends.
She was accepted into college at 15 years old. It means that she skipped two grades of school. Isabela announced the news on 12th January 2017 via a Facebook photo with the caption;
"Today I was accepted into college at 15 years old. I don't even know why I started crying. Maybe the thought that while pursuing my dream of becoming an actress, I was able to finish all my schoolwork and get good grades. In my family, a good education is invaluable and cherished…I can't wait to start working towards that degree."
She dated Nickelodeon star, Jace Norman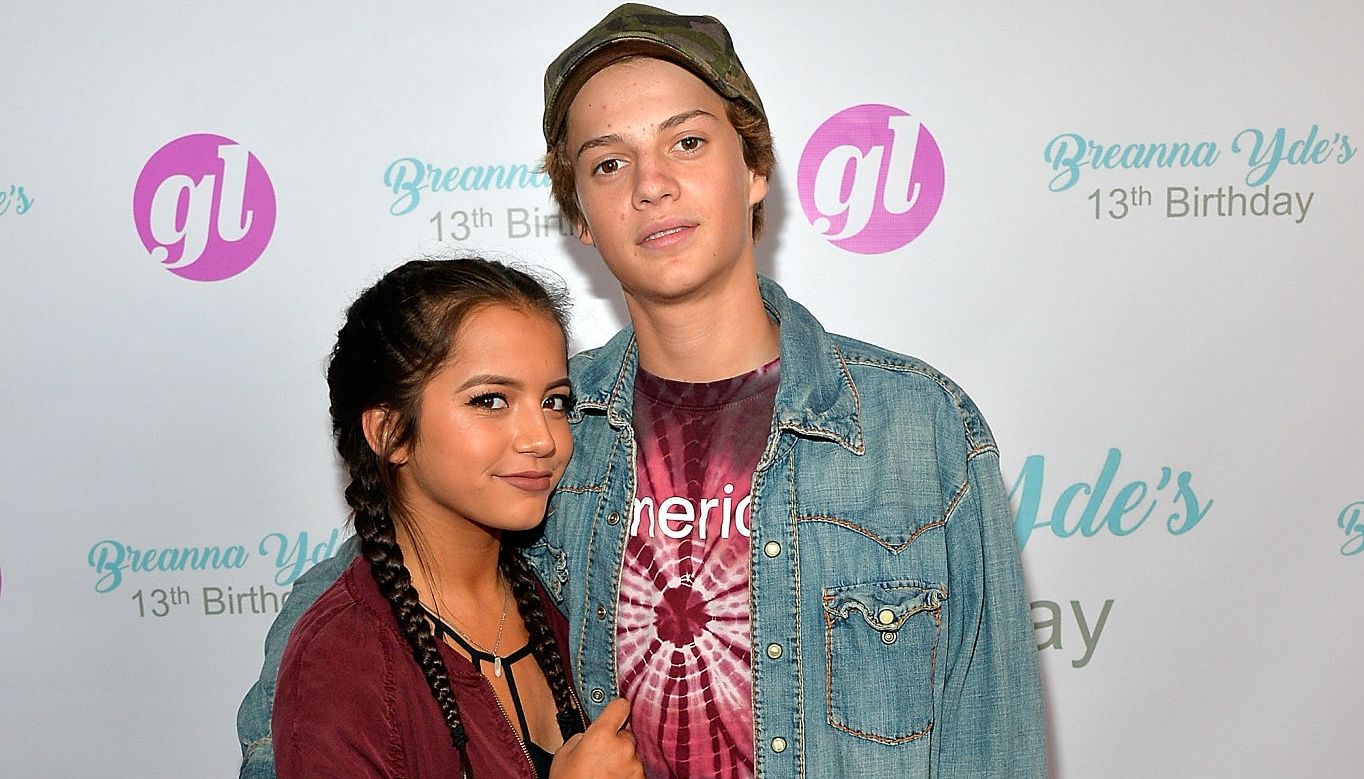 Isabela and Norman started dating in April 2016 after a long friendship. Jace is famous for his role as Henry Hart in the Nickelodeon show, Henry Danger.
The first months of the relationship seemed happy for the couple. They attended award shows and parties together including the 2016 Radio Disney Music Awards at the Microsoft Theatre on 30th April.
However, the couple broke up later that year. Isabela appeared to point to her hectic working schedule as the reason for their break up;
"Right now we're still friends and stuff, but as you know, we're both working actors. I'm here right now, he's in LA, so with traveling a lot it's been kind of hard. But we're still friends and we care about each other a lot and we hang out, but it's really difficult with my acting and his schedule."
In February 2017, Isabela posted a photo on Instagram with Dylan Summerall. The two of them looked happy together but, Isabela never confirmed the relationship. It's unclear whether they are still together. Isabela appeared to suggest that she is not very good at relationships in a quote posted by IMDb;
"I don't think I am a scary person. Maybe it comes down to how I'm always traveling. I guess I'm going to make my dad happy by not dating till I'm 30."
She was a bit of a tomboy when she was young
Growing up between two brothers turned Isabela into a bit of a tomboy. Most girls prefer to play with dolls when they are little. However, Isabela preferred to play with Hot Wheels.
According to IMDb, Isabela stated;
"I had two brothers, and those Hot Wheels were the most interesting toys to me. I just gravitated towards them. No one told me to; no one told me I shouldn't. I just kind of did. People should make those decisions based on what they're drawn towards."
She plans to direct her own movies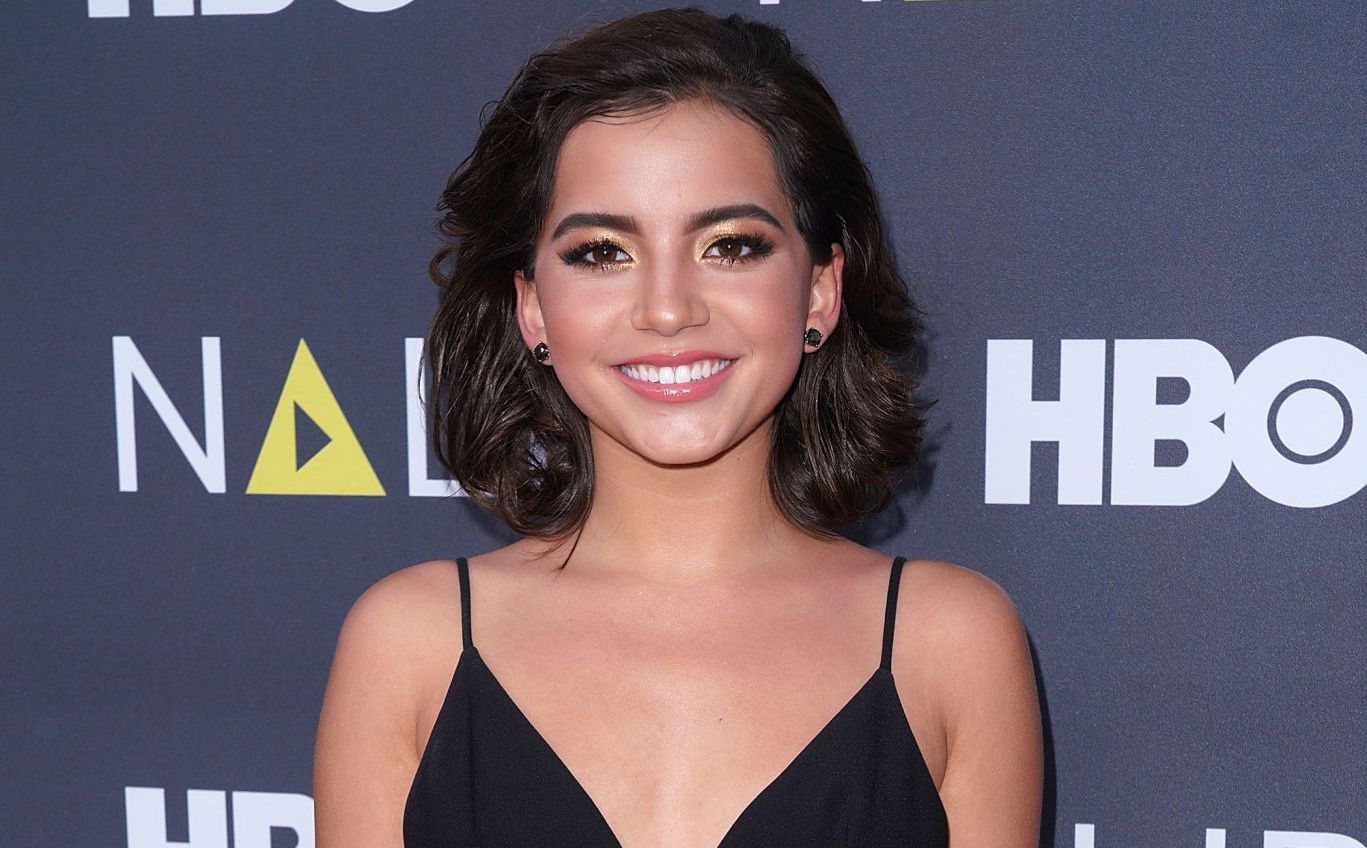 Isabela is multitalented and, she has achieved a lot in her young career. However, she doesn't want to settle for what she has now. She told Collider that she would one day love to direct a movie that she's written;
"I feel like my goal is bigger than acting…so I think it's going to take a while for me to even write, like, a screenplay or something, let alone show anyone. But I definitely want to direct. Sean Anders inspired me on this one, because he made it seem so effortless even though obviously it's a lot of work."
Isabela has big dreams and, she has proven that she can deliver when required. The sky is the limit for her, and we might soon find ourselves watching a movie directed by Isabela Moner.
Also Read: The Untold Truth Of Vanessa Kirby
---