Isabela Moner is an American actress and singer who is best-known for playing the role of Dora in the film Dora and the Lost City of Gold. The 18-year-old star has also appeared in Instant Family, Transformers: The Last Knight, and 100 Things to Do before High School.
Moner launched her singing career in 2019 when she released the song, Papi. She released her first music video on 6th November 2019 and later released her first EP, the better half of me, on 22nd May 2020. This piece will look at Isabela's career, the inspiration behind her name change, her brilliant school grades, the direction she wants her music to take, and her relationship with Jace Norman.
She started her acting career in a theatre performance of The Wizard of Oz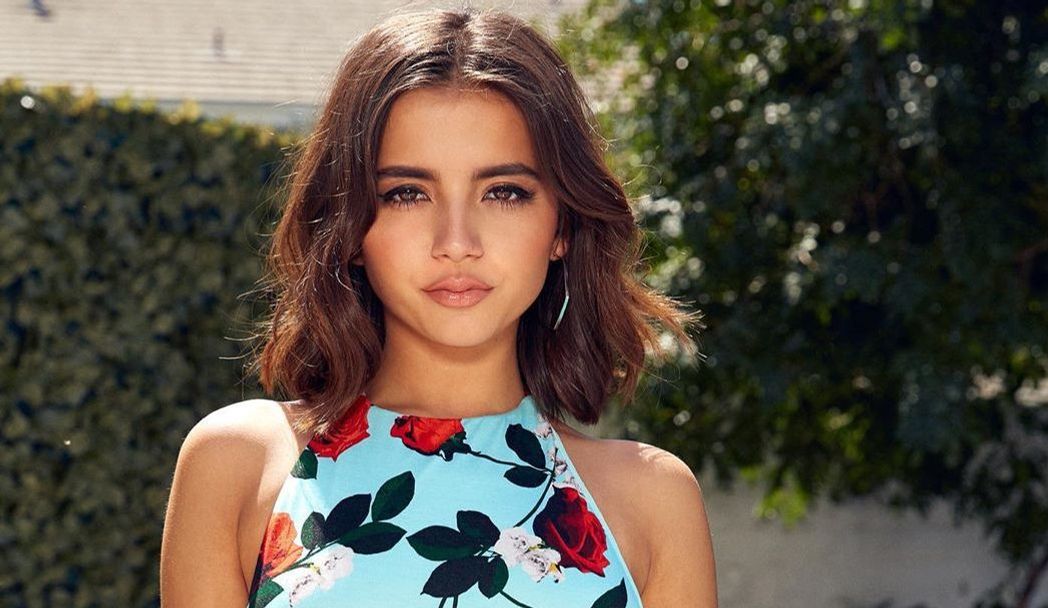 Isabela's inspiration to get into acting came from old-school actors such as Shirley Temple and Judy Garland. They inspired her to try acting at the community theatre in her home in Ohio. Be sheer luck, the first theatre project she was involved in was an adaptation of one of her favorite films, The Wizard of Oz. Isabela fell in love with acting as she performed on stage in front of an excited crowd. She told Latina:
"I knew that I wanted to be an actor when I stepped out onto stage in The Wizard of Oz. I remember the exact moment. It's like one of those things that you can't get out of your head. I remember that I stepped out of that little munchkin house and all the people were watching and I was like, wow, this is really great… I know this is what I want to do."
Isabela knew that she wanted to act, but she didn't have dreams of making it professionally in Hollywood. At the age of 10, she appeared in a Broadway production of Evita, and in 2014, she landed her breakout TV role in Growing Up Fisher. That year, she secured the voice role of Kate in Dora and Friends: Into the City! and the lead role of CJ in 100 Things to Do Before High School.
These roles prepared her for appearances in big Hollywood films such as Transformers: The Last Night. The film's director, Michael Bay, was so impressed with Isabela's audition that he kept referring to it during his interactions with Moner. Bay also loved Isabela's ability to cry whenever it was required of her. Isabela told USA Today:
"It doesn't take me long and it's definitely not digitally enhanced or anything. (Bay) liked it so much, we watched it again on playback. And for the rest of the movie, any chance he got, he'd be like, 'I need you to cry a little bit."
She changed her name to Isabela Merced to honor her late grandmother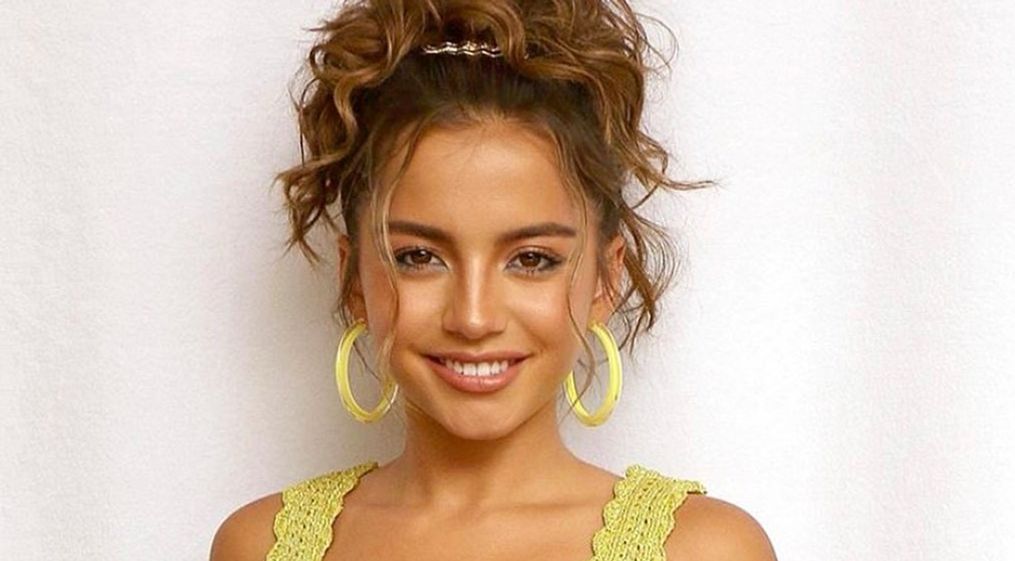 Isabela was born on 10th July 2001 in Cleveland, Ohio, to a Peruvian mom and an American dad. She grew up alongside an older and a younger brother in Cleveland. Isabela and her family visited Peru yearly so she and her siblings could connect with their Peruvian roots. In October 2019, Isabela announced that she'd changed her name to Isabela Merced to honor her late Peruvian grandmother.
Isabela told Refinery29 that her grandmother paved the way for her mother to succeed in the United States. Merced revealed that she didn't meet her grandmother, but she'd heard stories of her fearlessness and her love for family. She said:
"My mother and I had emotional moments talking about her mom because she died when my mom was young. My grandmother was the one who got my mother to the United Stated, and the reason why my mom had the opportunities that so many people do not have. My grandmother sacrificed a lot for her daughters to live out the American dream she had for them."
Isabela stated that the name change represented the start of a new chapter in her and her family's life. Merced and her family had a tough 2019 as they supported her mom's fight against cancer. On 6th September 2019, Isabela posted the following message on Instagram:
"Today my mom kicked ass!!! Now I don't usually post about private matters, but I've never been happier and I'd like to share. The day I found out my mom had breast cancer, everything else seemed insignificant… I have never felt more faithful. I'm so happy we made it through. Even though I had no doubt she would… Thank you to the friends and family who supported us."
Isabela was accepted into college at the age of 15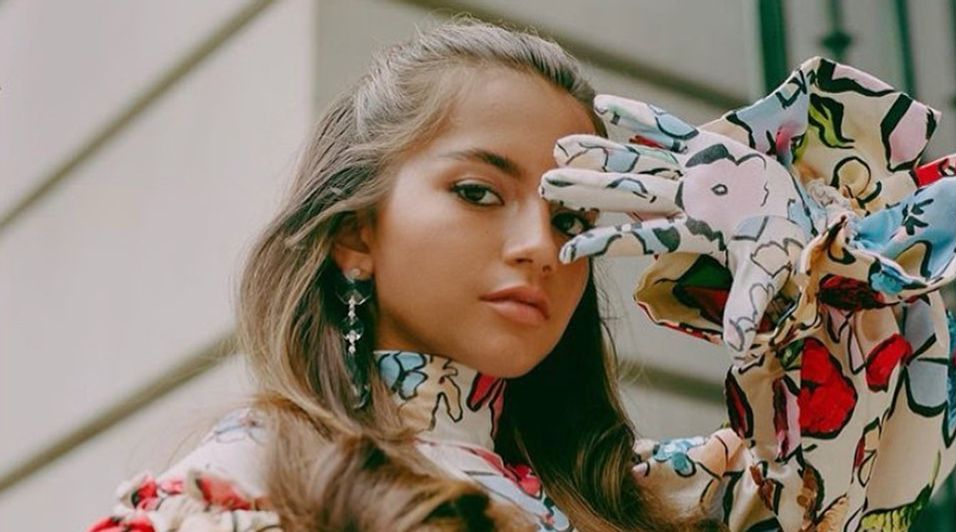 Even though she was making it big on Nickelodeon, Isabela never discounted the value of her education. Due to her busy schedule, Merced chose homeschooling, and it paid off massively after being accepted to college at the age of 15. Isabela announced the news via a January 2017 post with the caption:
"Today I was accepted into college at 15 years old. I don't even know why I started crying. Maybe the thought that while pursuing my dream of becoming an actress, I was able to finish all my schoolwork and get good grades. In my family, a good education is invaluable and cherished."
More than a decade earlier, Isabela's education had gotten off to a rough start. Her first language was Spanish, and so she was consistently behind other students when she went to pre-school. Nowadays, her knowledge of Spanish is a strength rather than a weakness. It came in handy when she had to learn the Peruvian language of Quechua for her role in Dara and the Lost City of Gold. 
She struggled with a few Quechua words, but with the help of a language professor and her family, she memorized the language. Isabela told The Hollywood Reporter:
"I worked really hard when it came to memorizing the Quechua and really getting the pronunciation down. I am half-Peruvian, and I didn't want to disappoint my family… When I needed help with other words that we wanted to add to a line, I would have to call my aunt in Peru to ask her to translate for me."
She wants her music to reflect her multicultural background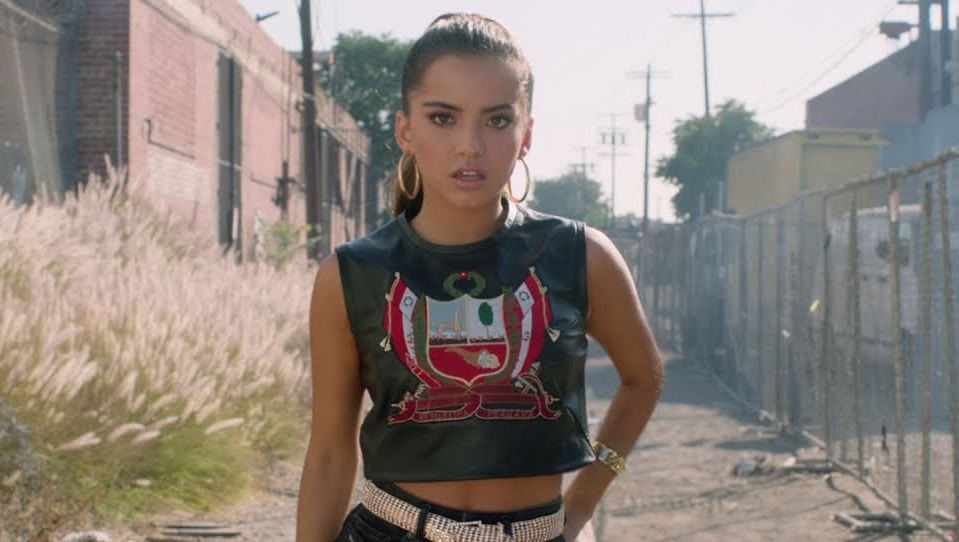 Isabela started writing music when she was young, but she decided to focus on acting first. In October 2019, she released Papi, a song which she described as empowering to girls. The Spanish and English song reflected Isabela's desire to incorporate her multicultural background into her music. Isabela told Refinery29:
"I don't feel I need to do just Spanish or just English songs, most of the time bilingual is what feels right. So far, all of my songs were written in the room the way they are; they weren't translated afterward. Some things feel better expressed in English, and some are more beautifully said in Spanish. Not going to lie though, I kind of prefer to write in Spanish."
Merced's label, Republic Records, has supported her desire to make bilingual music.
She was in a public relationship with Jace Norman in 2016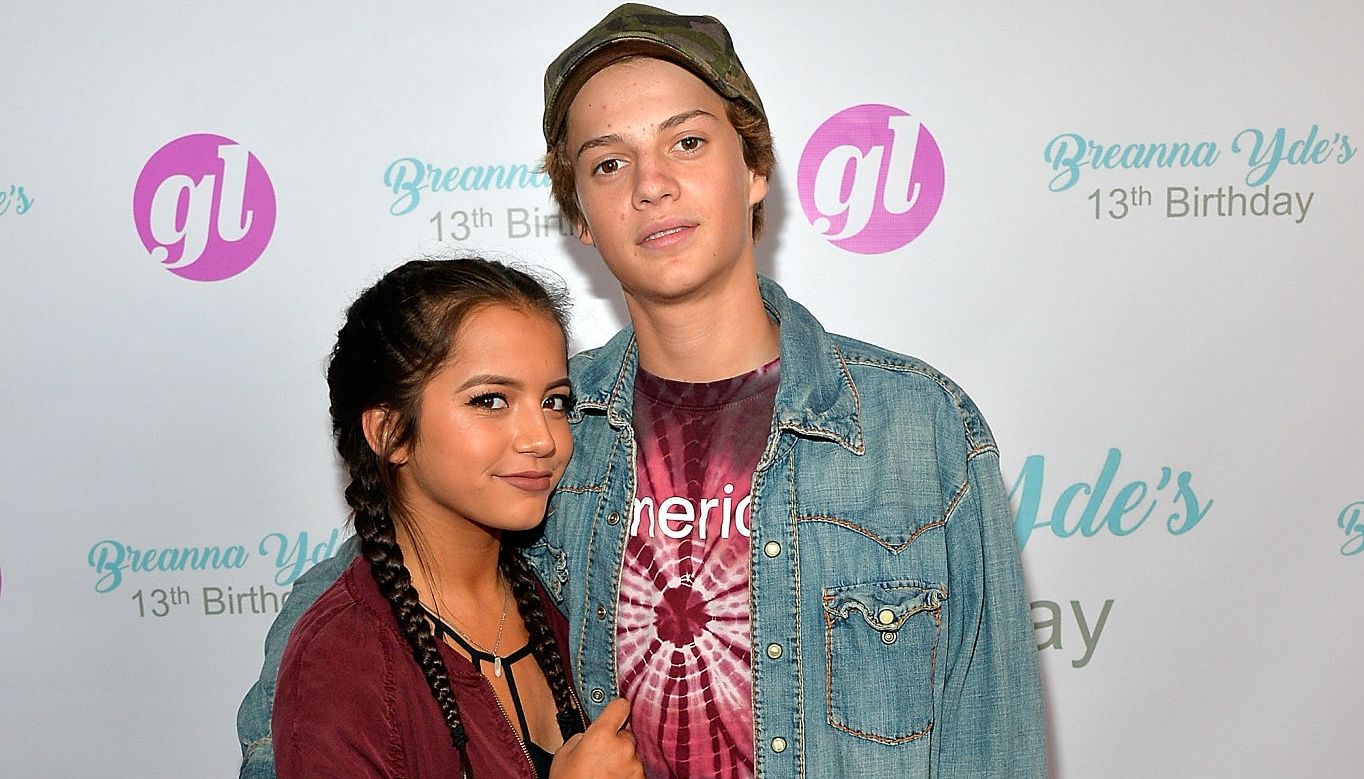 Moner and Jace announced their relationship in the spring of 2016. The pair shared many photos of their relationship on social media. Norman stated the following when questioned about the public nature of the relationship:
"It's not like there was a strategic decision we made, or a major discussion, it's just a normal thing. I think everyone who follows me would want to know about my life, and so it's not something I am going to hide just because some people may get upset."
Jace sent Isabela a bunch of flowers for her 15th birthday, and it turned out that it was the first time that a boy had sent her flowers. Isabela also told YSBnow that Jace had more surprises for her:
"I was surprised by Jace. He got me a bouquet of flowers, on a boat ride, he rented out the boat. We got to go on the ocean, along the shore [of Vancouver] and it was beautiful. He surprised me and it was super fun… Thanks you are my favorite person ever."
In November 2016, Norman confirmed that he and Isabela had broken up, but he didn't provide a reason for the split.
Also Read: Jace Norman's girlfriends: relationship breakdown
---