Throughout the years, we have seen several Disney kids make it to superstardom, including Zendaya, Zac Efron, and Cole Sprouse. Rowan Blanchard appears to be another Disney star destined for the stars.
However, there is so much more to Rowan than her appearances on screen. She has come out as mature beyond her years in the way she addresses contentious issues. Rowan might have a bigger future than most of the Disney stars that came before her.
This article will look at Rowan's rise to fame, and the motivation behind her activism.
Blanchard uses acting as a means of escape
Rowan Blanchard was born on 14th October 2001 in Los Angeles, California, to yoga instructors Mark and Elizabeth Blanchard-Boulbol. Rowan was named after the good witch in Anne Rice's book, The Witching Hour. She is an older sister to Shane and Carmen.
Blanchard started acting at the tender age of 5. She made her movie debut in the 2010 film The Back-up Plan. Rowan then played the role of Rebecca Wilson in Spy Kids: All the Time in the World. She was also part of the Disney original series Dance-a-Lot Robot.
Rowan landed the role of Riley Matthew in the Disney series Girl Meets World in early 2013. In January 2015, Rowan played the role of Cleo in the Disney film, Invisible Sister. In March 2018, Rowan co-starred in Disney's feature film adaptation, A Wrinkle in Time.
In 2019, it was announced that Blanchard would play the role of Alexandra in the thriller Snowpiercer. Rowan is now set to become a series regular now that Snowpiercer has been renewed for season 2. Rowan loves acting, and she enjoys the fact that it serves as a distraction from her normal life. She told Interview Magazine;
"And I realized at the end of it, like, that's great, and I genuinely love to be by myself, but at the same time, it's such a relief to know that I have another person's head who I can go into and whose life I can live. It's kind of an escape route, almost like therapy."
Rowan is a climate change, feminism, and gun safety activist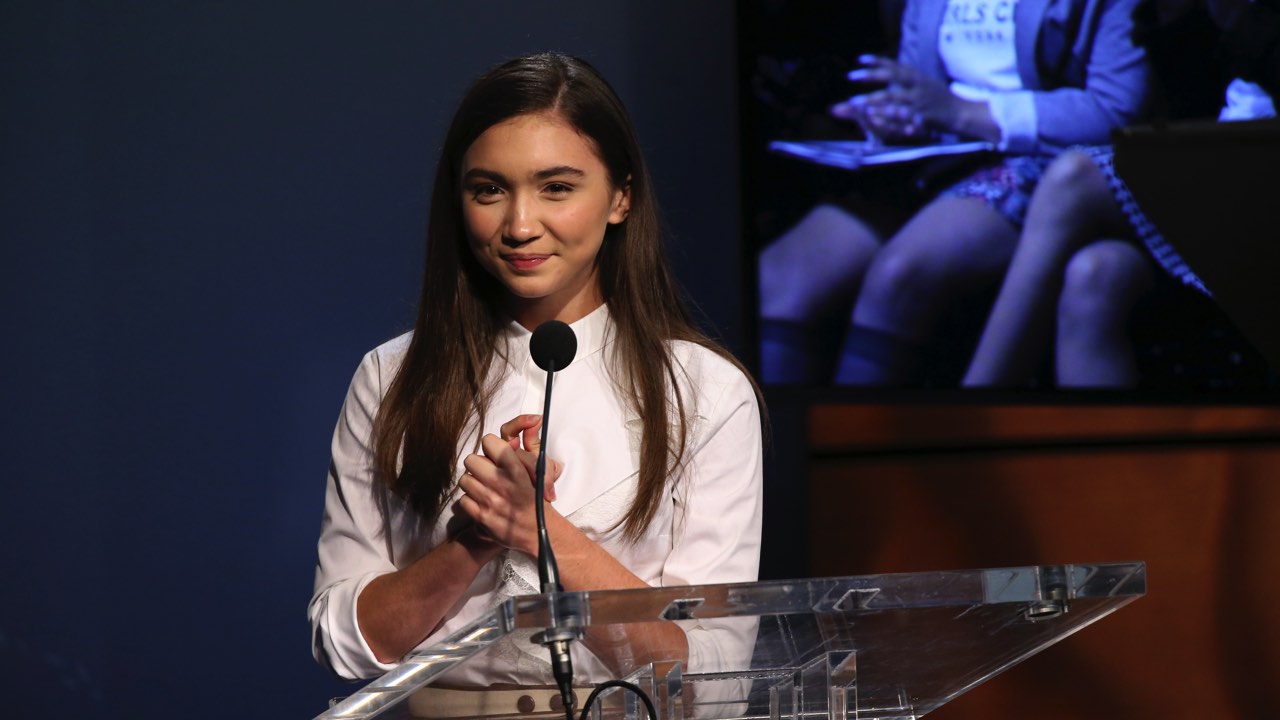 Rowan has always been vocal about issues like climate change, feminism, and gun-safety. However, she is most famous for speaking about feminism. She regularly posts feminist messages on her social media pages. Blanchard is also part of the #TeamHeForShe movement, and she has spoken at the UN Women and US National Committee's annual conference on behalf of the movement.
Blanchard's motivation to start tweeting about feminism and intersectionality came after she and her friend experienced cat-calling from an older man. She told Interview Magazine;
"And I just remember sitting there feeling my heart sink into my stomach. It was such a surreal moment. Because I always see that happening in front of me; I always see girls getting catcalled. But up until that point I hadn't experienced it… I went home that night and didn't tell anybody… My sister was 10 at the time, and I remember lying in bed thinking, 'I don't want that to ever happen to her."
After that experience, Rowan started to see female oppression in a different light. It soon became too much for her to bear, and she took to social media to express herself. It was a no-brainer for Rowan to turn to social media because she had a huge following. Rowan continued;
"So I started putting things on Twitter, Tumblr, and Instagram, because I realize that I have a following, and most of the people who watch our show, I would say, are girls. And I didn't want them ever going through that. I just started doing it because I couldn't bear it anymore."
Rowan is open about her mental health struggles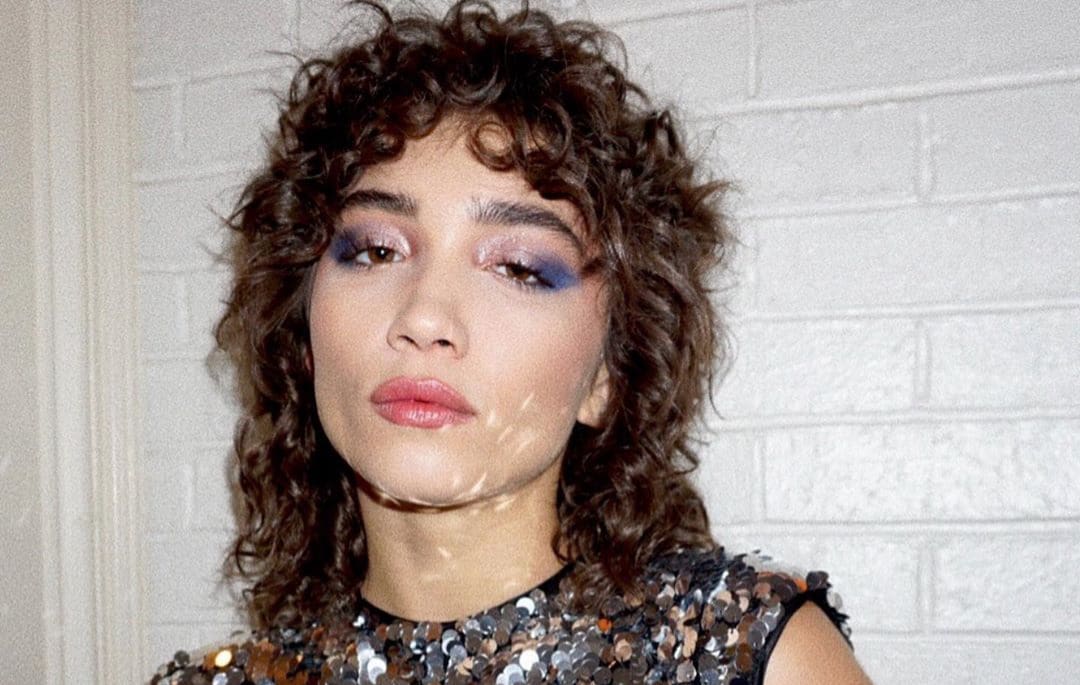 In late 2015, Rowan was called out on social media for failing to smile in her photos. This criticism came at a point when Rowan was feeling insecure about her body. Rowan told Time;
"People of all ages came for me and told me the way I was presenting myself online wasn't enough, and it was during this point in my adolescence when I was so insecure about everything anyways. I felt so much pressure to be happy and I wasn't, so I was asking, what's wrong with me?"
On New Year's Eve 2015, Rowan caused an internet storm when she posted a lengthy caption on Instagram about her struggle with depression. Blanchard didn't understand why the post caused such a stir as she was merely expressing herself in the best way she knew possible.
Blanchard found that the best way to deal with depression was through therapy, and talking about it with friends. Depression was not a burden that she could carry alone. According to Rowan, involving her friends in the mental health conversation helped immensely. She told Time;
"I've had that relationship to a lot of my friends because we can talk about our mental health with each other, but we can rely on adults the same way to understand that when we tell each other we're sad, we're being serious. People who are close in age can understand that things are more surreal and devastating at this age because everything's happening for the first time."
Blanchard identifies as queer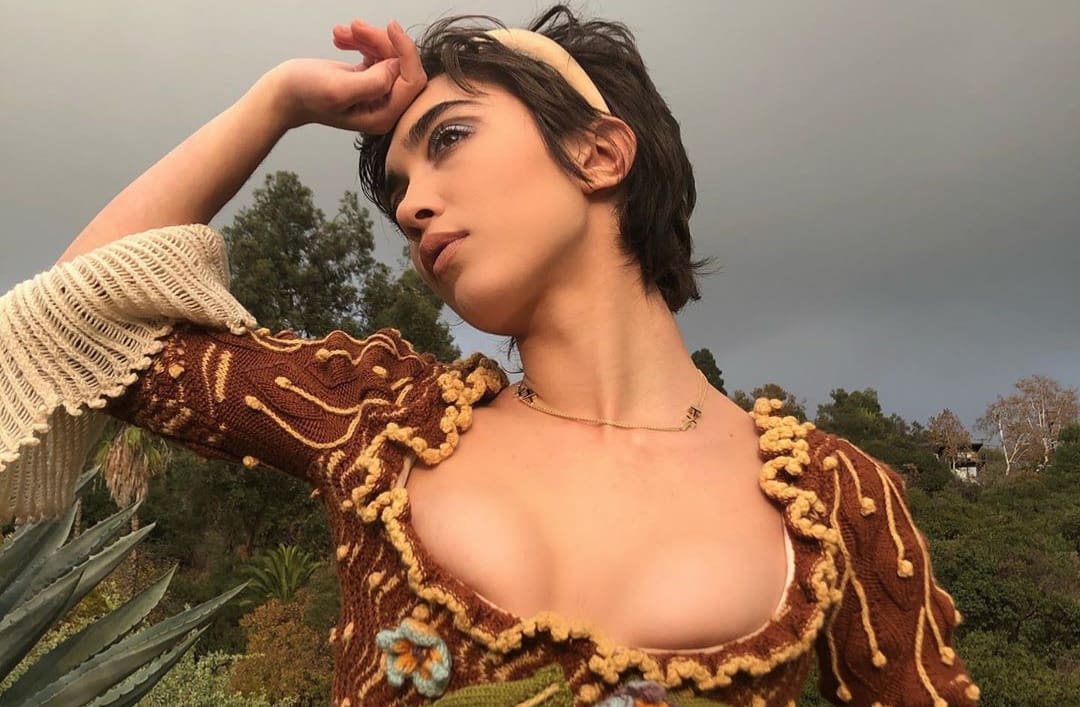 In January 2016, Rowan posted a tweet stating that she identifies as queer. She distanced herself from labels and freed herself to like any gender in the future.
The tweet came after she had written a lengthy blog post on the site Rookie titled, Sorry not Sorry. In the post, she talked about feminism and her refusal to live by patriarchal standards. She summed up her motivation for writing via this passage in the article;
"I have treated, specifically, male feelings and ego as superior to, and more fragile than my own. This practice dates back to elementary school, where it was first embedded in me and my female classmates, that our feelings, bodies, and minds would be used as weapons against us – mostly, but not exclusively – by our male peers."
Rowan received a lot of praise for her article, which even caught the attention of celebrities such as Miley Cyrus.
She authored the book, Still Here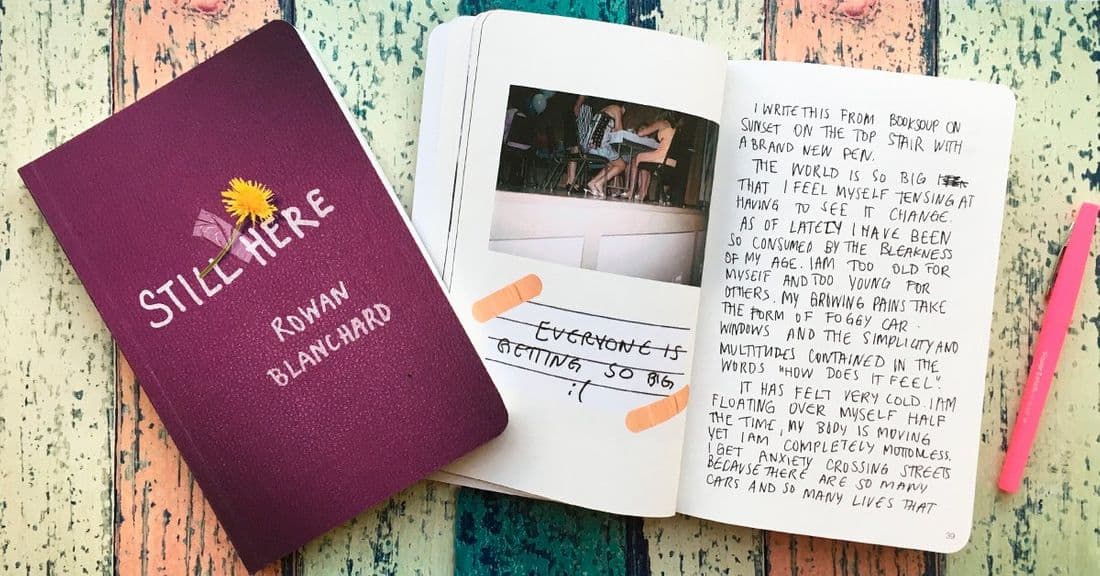 Writing has always been a way for Rowan to express herself and to identify with people.
In 2018, she released a book titled Still Here. Goodreads describes the book as;
"Featuring art and writing from her favorite photographers, poets, and friends alongside her own journal entries and snapshots, STILL HERE is an unedited look at Rowan Blanchard's inner life – and a poignant representation of teen life in general."
---