After almost a decade in the acting industry, the world finally recognized Gina Rodriguez's acting skills when she won a Golden Globe for her role in Jane the Virgin. The show gave Gina her first major award. Later on, the show introduced Gina to her soulmate, Joe LoCicero.
Gina began her career as an actor when she appeared in a 2004 episode of Law and Order. She later went on to appear in Eleventh Hour and The Mentalist before landing a recurring role in The Bold and the Beautiful. Gina turned down a role in Devious Maids before securing the role of Jane in Jane the Virgin.
Gina's sister advised Gina to enjoy her 20s before committing to a relationship. Gina followed the advice, and she spent most of her 20s having fun and making questionable decisions. When she was finally ready to commit, the world delivered Joe LoCicero. One look at Gina's Instagram page and you will find out that Joe makes Gina very happy.
Keep reading to discover more about Joe LoCicero.
He met Gina on the set of Jane the Virgin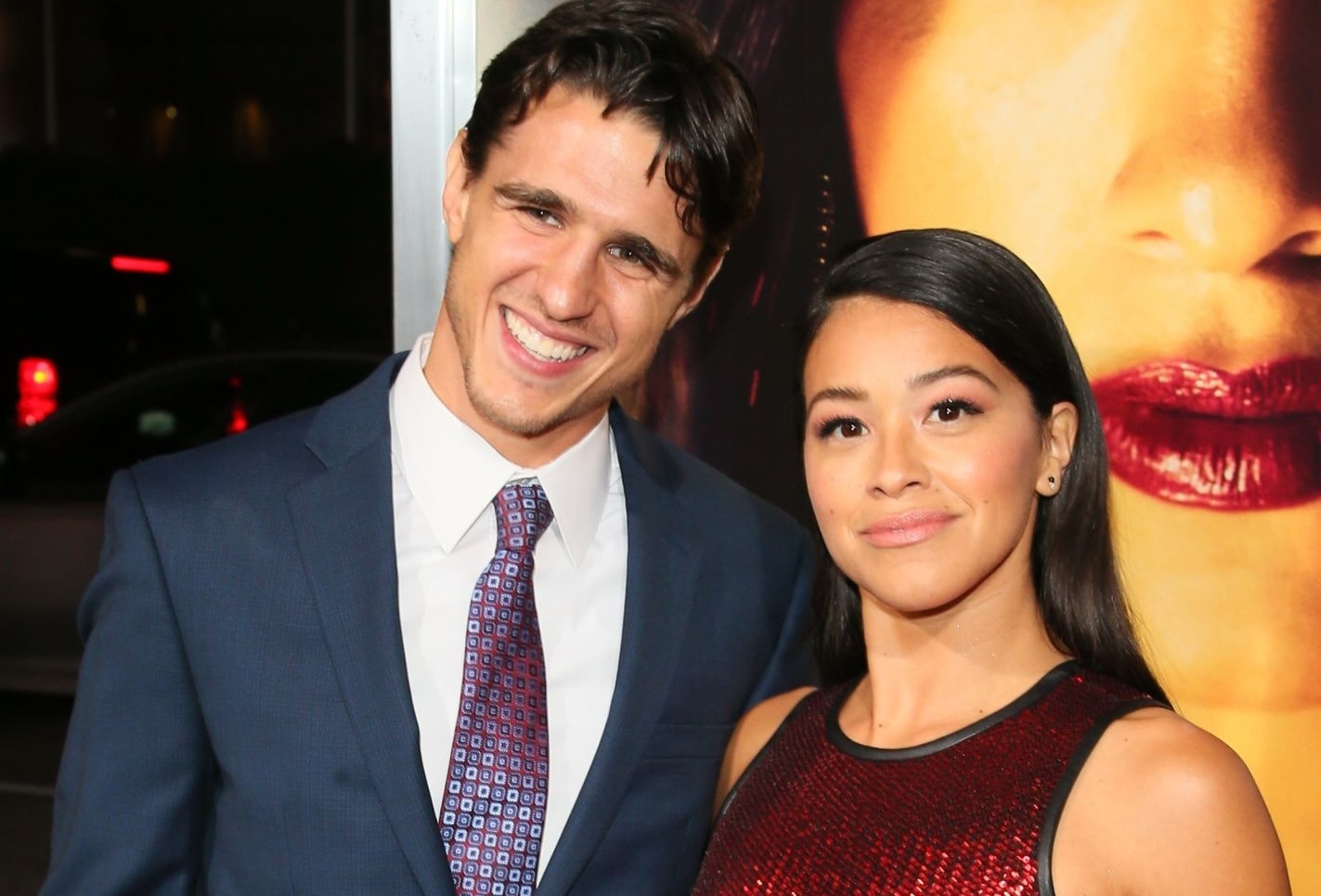 Joe met Gina when he made an appearance on the set of Jane the Virgin. He played the role of a stripper, and in the show, he didn't make a good impression on Gina's character. Their first meeting was casual, and there was nothing unique about it. Gina told Live Kelly & Ryan that he treated Joe just like she would treat any other new actor;
"He thought I was being nice to him because I like being nice with everybody coming to the show, it means a lot me if you come and share your talent with us, and I thought he was being sweet with me because… I'm the lead."
Gina and Joe went their separate ways after that episode. However, as fate would have it, they met again six months later. This time, they met at a gym and bonded over their shared love for boxing. It was at that point that they started dating.
The couple kept it secret for a while until Joe posted an Instagram photo of the couple vacationing in Thailand. Gina and Joe spent Christmas together, and they looked to be madly in love. On 26th December 2016, Gina posted an Instagram photo of the couple with the caption;
"Our first Christmas together and your love has been the greatest gift."
The couple's first public appearance together came at the SAG awards. Gina and Joe kept fans notified about the progress of their relationship via Instagram. You can see through Gina's Instagram posts that 2017 was a great year for the couple. There are lots of videos and photos displaying the couple's love for each other, and their mutual love of traveling.
Joe proposed to Gina in July 2018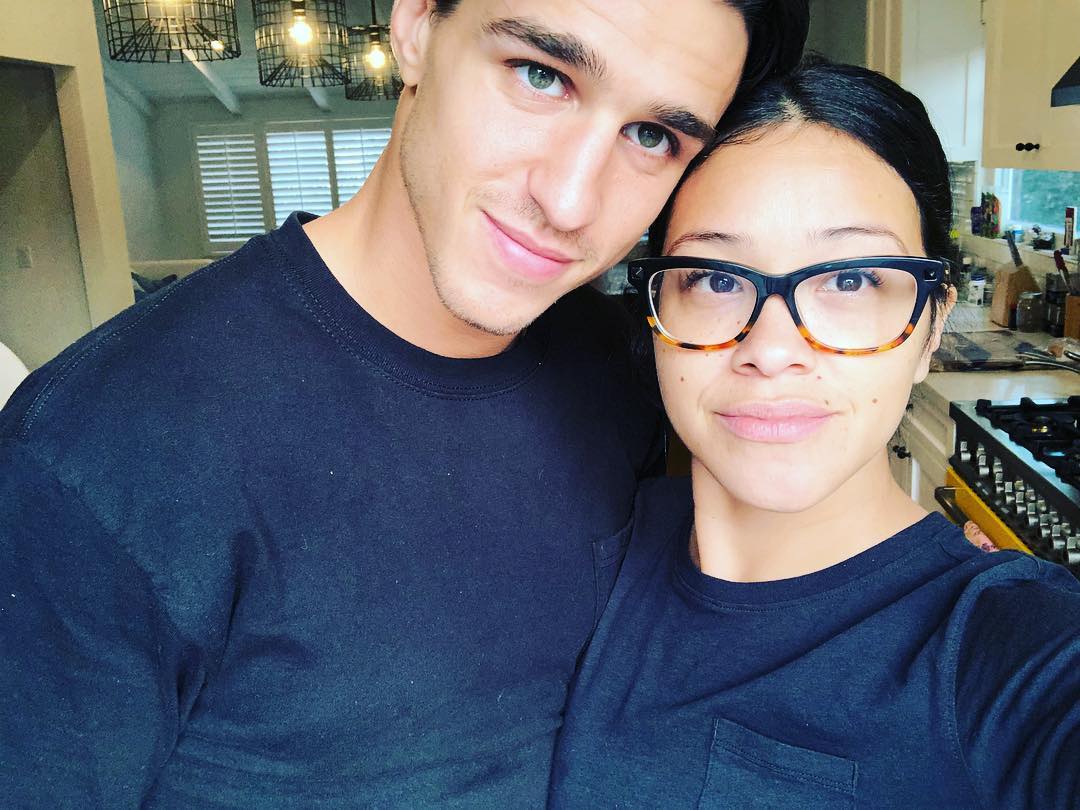 We learned about Gina's engagement to Joe via another Instagram post. On 30th July 2018. Gina posted an Instagram photo of herself with the caption;
"34. 'They thought I was a Surrealist, but I wasn't. I never painted dreams. I painted my own reality."
However, fans didn't care much about the caption, or what it meant. All we cared about was the large rock on her ring finger. The ring was enough to spark rumors that Joe had popped the question. Gina confirmed the engagement when she told People;
"I am engaged. He is the best. He is the fucking best. We've been engaged for like a month – I've kept it a secret for a while."
After that revelation, she didn't want to disclose more about the engagement. Gina has previously talked about the pitfalls of being a celebrity and how her celebrity status affects her privacy. So, when People quizzed her about how Joe proposed, she chose not to give further details. Gina said;
"I don't really want to say it's happening. I just want to live! I think there's a huge blessing in the fact that people care. That's a beautiful thing, so that feels really good. But another part of me wants to keep a little something that's just mine, 'cause there's not too many things I have like that anymore."
We might never know how Joe proposed, but we know that he chose a great ring. The ring features one large diamond set on an intricate diamond plate. Gina told Entertainment Tonight that Joe picked the perfect ring;
"He did great with the ring. He did great. Because it's my style, right? That's all that matters. He knows what I like. And he knows my heart and he rocks."
Joe changed Gina's perspective on marriage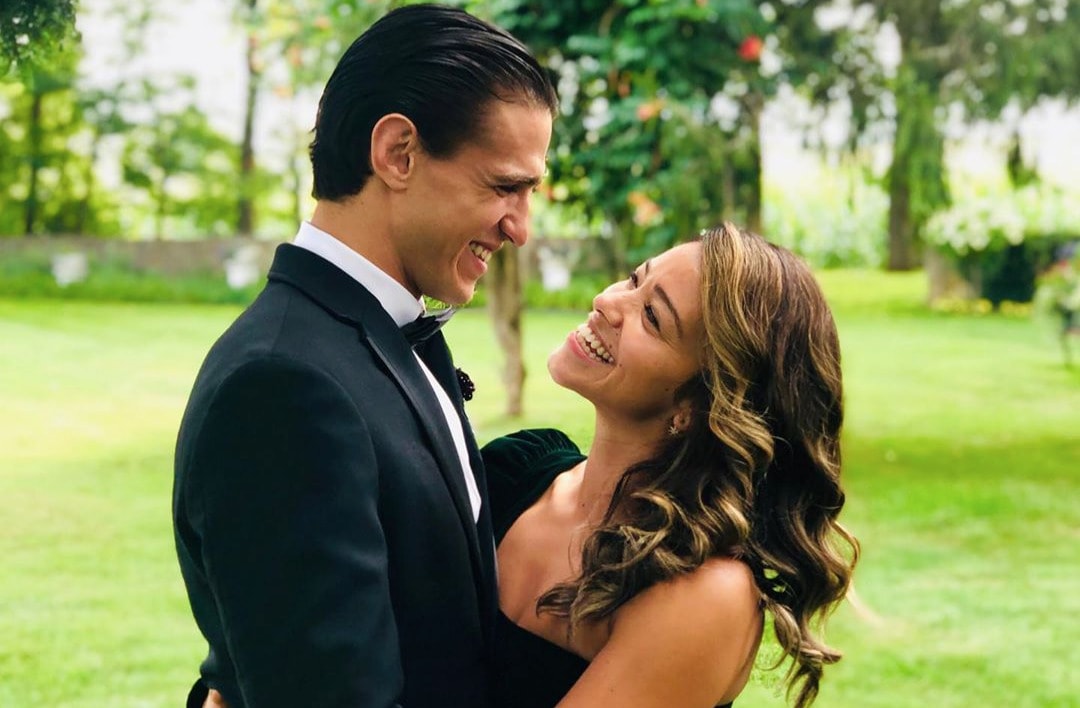 Gina Rodriguez never thought that she would one day get married. She knew that she would eventually find a partner, but marriage never really crossed her mind. That was until Joe came into her life and changed her perspective. According to The Hollywood Reporter, Gina Said;
"I never was the girl that dreamt about my wedding. I did always pray that I would meet a really cool partner, whether it was going to be male or female, that I was going to have somebody to uplift me and support me and want me to shine and not want to take away from that but want to shine as well in their own right and I found it in Joe, and I found it on the set of Jane."
Gina announced the couple's marriage via an Instagram video posted on 4th May 2019. In the caption, she thanked everybody who had contributed to the wedding. Part of the caption read;
"May 4th, 2019 was absolute MAGIC. To my husband Joseph, I am yours forever."
Joe's mom helped out a lot with the preparations for the wedding. Gina revealed that she was content with a courtroom wedding, but the couple's families couldn't allow such a low-key wedding. Rodriguez needed help because she was preparing for Jane's wedding on Jane the Virgin.
Joe made Gina promise that she would save some tears for her real-life wedding. Gina revealed in an interview with Access Hollywood;
"…my husband made me promise I wouldn't waste all of my tears for Jane's wedding. I had to cry at my wedding also!"
Joe was in tears as Gina walked down the aisle. The wedding was a small and intimate ceremony attended by close friends and family. Gina's co-stars on Jane the Virgin were among those in attendance. Gina's love interest in Jane the Virgin, Justin Baldoni, officiated the wedding.
He started out as a model before moving into acting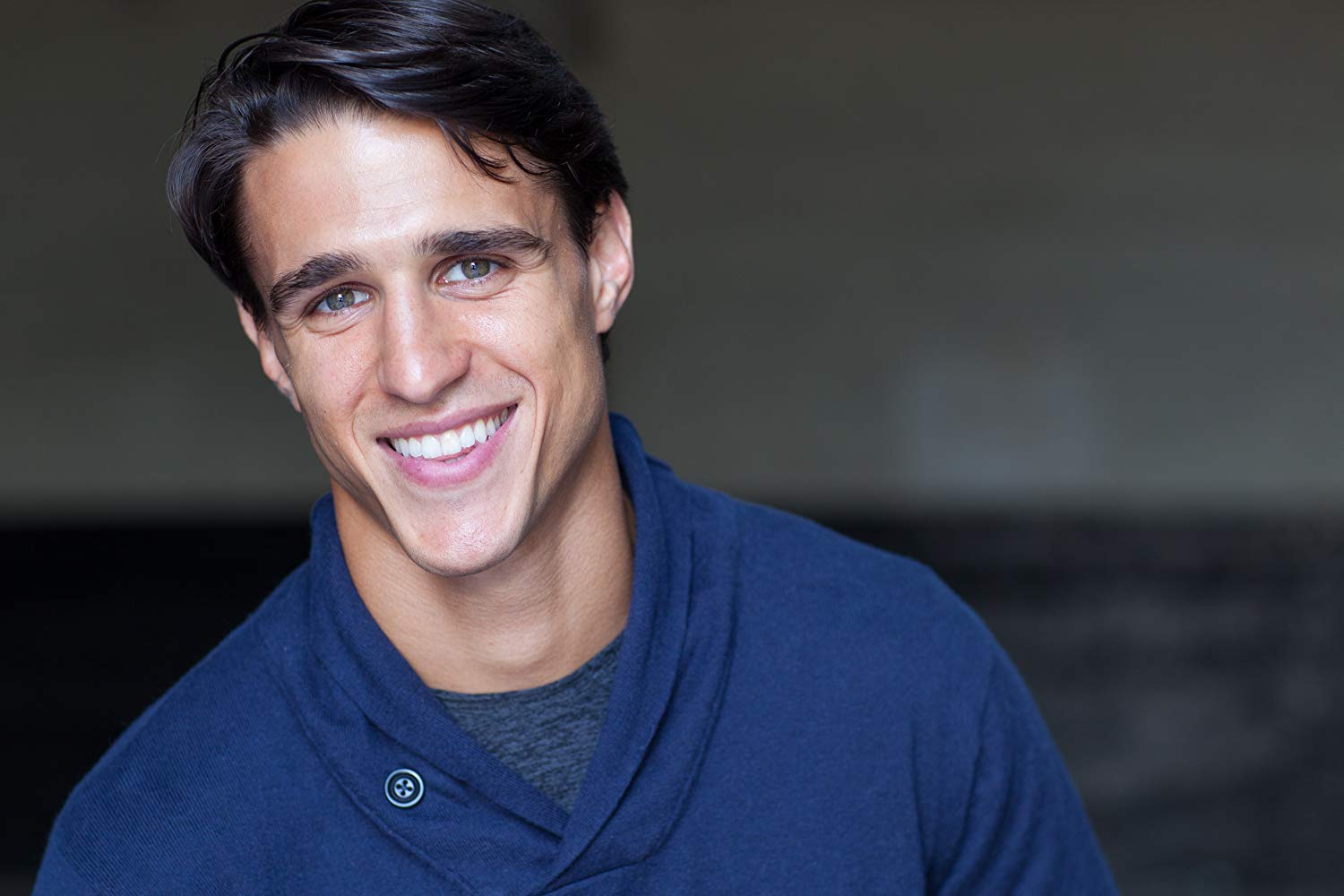 Joe LoCicero was born in New York on 9th August 1986. He started his career as a model, and he was very successful. He modeled for various international brands such as Juicy Couture, Abercrombie & Fitch, and Tommy Hilfiger.
Joe made his acting debut in 2013 when he featured alongside Eric Frentzel and Kiyomi McCloskey in the short film, Hector: Lost Souls with Switchblades. Later that year, he appeared in the television documentary, A Crime to Remember.
In 2014, he landed a recurring role in Tyler Jolley's Karaoke the Movie. A year later, he appeared in the comedy short Crossword Puzzle Brahs. 2016 was a busy year for Joe. He started by making his cinematic debut in the comedy Spaghettiman. Later in the year, he appeared in The Perfect Pitch, and Welcome to Willits.
A year later, he made an appearance in Jane the Virgin. In 2018, Joe put his writing skills to good use when he co-wrote, Cop Chronicles: Loose Cannons: The Legend of the Haj-Mirage. In 2019, he shared the screen with his wife in the indie films, Someone Great and Miss Bala.
Joe might not be as famous as Gina, but his acting resume continues to grow. He is set to appear in Karate City and, I Lost My Phone. Joe also landed the role of Vincent Walker in The Bold and the Beautiful.
He is involved in martial arts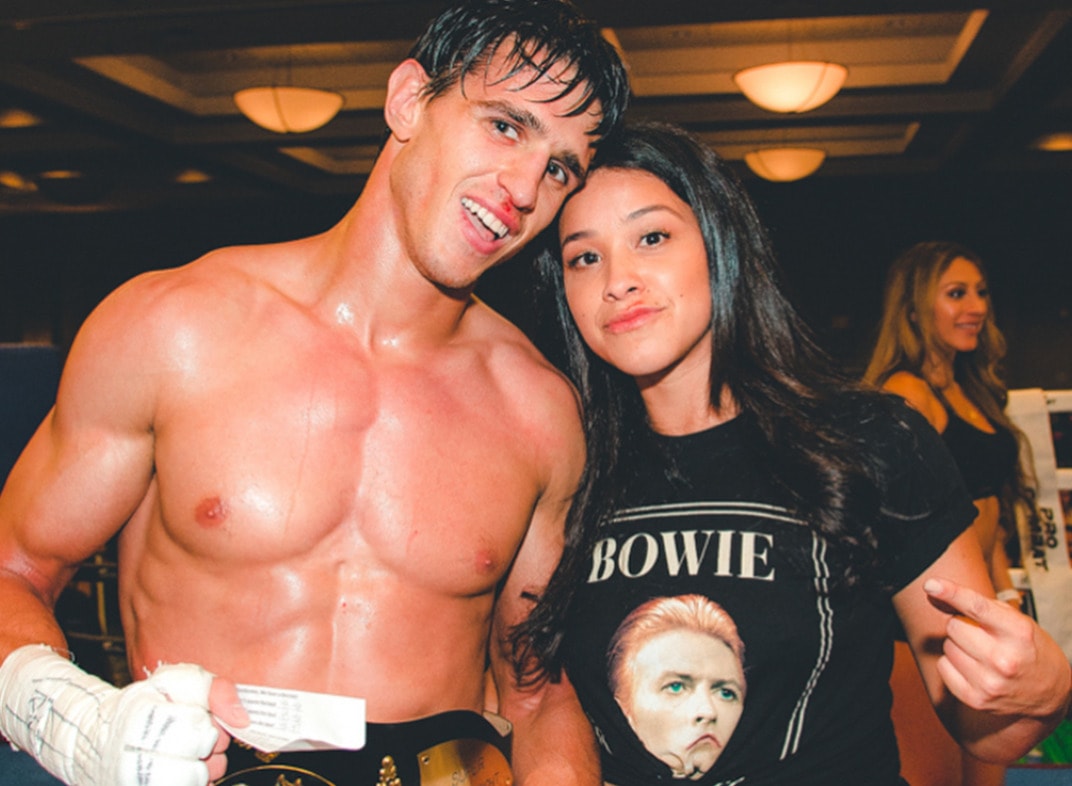 Joe LoCicero is a fit man, and he stays fit by participating in martial arts. He is particularly skilled in Muay Thai. Joe is currently the Middleweight California Amateur Muay Thai champion. He posted a series of photos on his Instagram page when he won the title. Joe captioned the post;
"…I didn't want to turn 30 without a #muaythai belt. Ryan Rahimpour gave me 5 of the most fun, creative, and toughest rounds of my 20 years of Martial arts and he did it on 3 days notice. Thank you, Warrior. Everyone who was there and helped me prepare, I love you."
He might be a dad soon
There is no official news, but based on how Gina talks about babies, Joe might become a dad very soon. Gina talked about babies in an interview with Ellen DeGeneres:
"I want one so bad. I do. But I don't want the whole process. I just want one to arrive… I could adopt…I just might do that. I definitely want to adopt."
---