Chris Brown is one of the highest-selling music artists in the world, with over 140 million records sold. After signing with Jive Records in 2004, Brown first single, Run It, made it to the top of the Billboard Hot 100. In 2007, he made his second Billboard-topping hit, Kiss Kiss.
In 2011, Brown released F.A.M.E., his first album to make it to the top of Billboard 200. Brown continued to make music after his successful 2012 album Fortune, but he struggled to create hits. In 2019, he released his biggest hit in years, No Guidance, which made it to number five on the Billboard Hot 100.
This piece will look at Chris Brown's dating history.
Chris is allegedly dating model Gina Huynh after breaking up with his baby mama Ammika Harris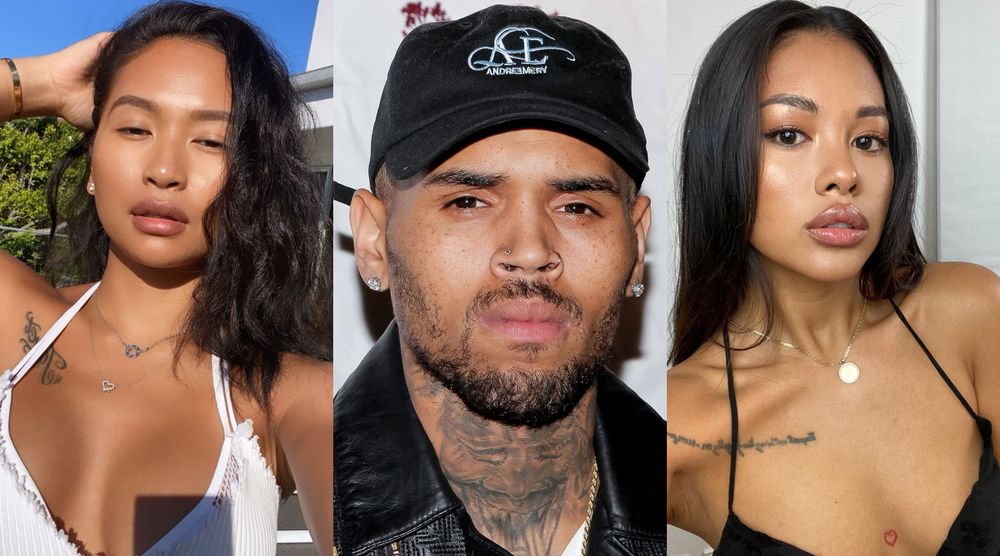 Rumors about a relationship between Harris and Chris started in 2015 after photos of the couple cozying up to each other emerged. In 2018, the rumors died down after Chris and Agnez Mo posted Instagram videos of themselves kissing. The couple also flirted online and went on a date.
Chris and Harris appeared to get back together after it emerged that she was pregnant with Brown's baby. On 20th November 2019, the couple welcomed their child, Aeko Catori Brown. In May 2020, Chris confirmed his relationship with Ammika by dedicating an Instagram post to her. He attached the following caption to a photo of Harris:
"Happy Birthday to my Boo. The only other person that looks at you the way I do is Aeko. When we first met I got on ya nerves… you told me I talk too much… So then I shut the fuck up and started listening! You are light, you are love, and you are beauty. This yo day… I love you."
Chris and Ammika appear to be no longer dating. However, they share an amicable relationship, which was on display in a family photo recently shared by Brown on Instagram. Chris is currently rumored to be dating model Gina Huynh. The rumors emerged after Chris and Gina were spotted holding hands at the set of his video for City Girls.
Brown and Karrueche Tran's relationship ended after Tran found out about his daughter with Nia Guzman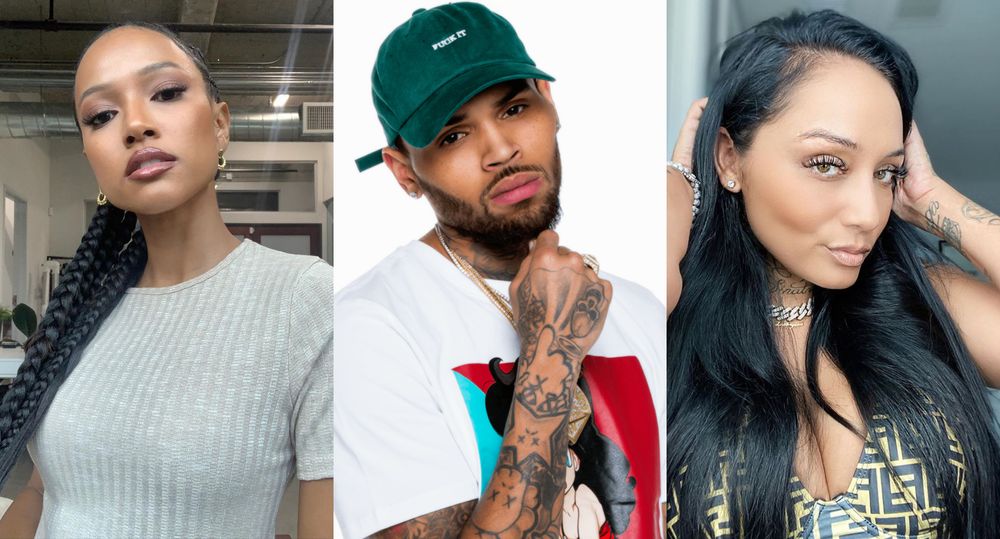 Chris Brown and Karrueche Tran went public with their relationship in 2011. The couple had a tumultuous relationship, which included public fights, insults, and never-ending cheating allegations. Chris and Tran initially ended their relationship after Chris got back with his ex, Rihanna. It was reported that Tran found out about Chris and Rihanna's relationship when she saw the couple on TV watching a basketball game courtside.
Tran and Brown got back together, but it wasn't long before they broke up again. In 2014, Chris accused Tran of neglecting him when he was in prison and cheating on him with Drake. Tran reply to Chris read: "I refuse to be repeatedly mistreated especially by someone who claims to love me. That's not love. And of that's what you define as love then I don't want it… If you can't love me the right way, then don't love me at all."
Everybody thought that the couple's public bust-up had signaled the end of Tran and Brown's relationship, but the pair proved everyone wrong by reconciling. Tran officially said goodbye to Brown after the world learned that he had a daughter, Royalty, with Nia Guzman. "One can only take so much," Tran tweeted. "The best of luck to Chris and his family. No baby drama for me."
Despite Tran making it clear that she wanted nothing to do with Chris, he continued to pursue her in an attempt to reconcile. After arguing in a club in mid-2015, Chris forced himself into Tran's car as it drove off. The couple alighted at different locations, but later in the night, Brown went to Tran's house and caused damage.
Karrueche criticized Chris for his behavior and stated that his infidelity led to the end of the relationship. "Man the fuck up and change the bs in your life," Tran wrote on Instagram. Brown suggested that he'd accepted the end of the relationship when he wrote the following on Instagram: "I wish you nothing but happiness and the best. @Karrueche all I was doing was trying to fight for the woman I love."
However, Chris didn't stop pursuing Tran, and she had to get a restraining order against him in 2017.
Chris and Rihanna briefly rekindled their relationship after Brown assaulted Rihanna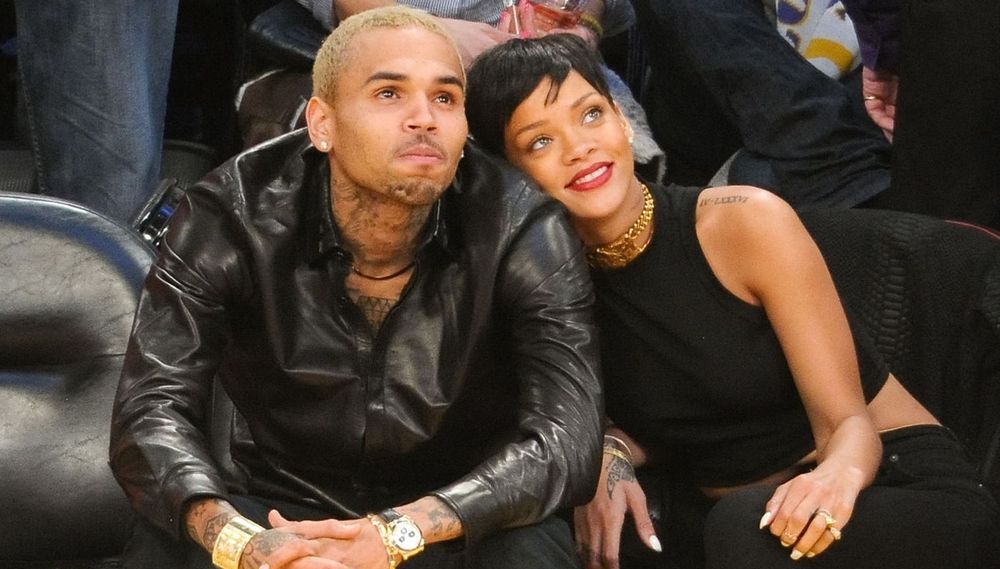 Chris and Rihanna met in 2005 and started dating in 2007. The relationship came to an abrupt end after Brown physically assaulted Rihanna on the night before the couple's scheduled performance at the 2009 Grammy Awards. Brown was arrested after the brutal assault and was sentenced to five years of probation. Rihanna also obtained a restraining order against Brown.
Three years after the assault, Rihanna forgave Chris. In 2012, Rihanna told Oprah that Chris was her one true love and that she probably will always love him. In January 2013, Rihanna confirmed that she had rekindled her romance with Brown. She said:
"He's not the monster everybody thinks. He's a good person. He has a fantastic heart. He's giving and loving. And he's fun to be around. That's what I love about him – he always make me laugh. All I want to do is laugh, really – and I do that with him."
There was a bit of controversy surrounding the reunion as Chris hadn't broken up with Karreuche Tran. Rihanna emphasized that she would leave if she saw any sign of violence from Chris.
Rihanna and Chris' second stab at a successful relationship failed. In May 2013, Chris confirmed that he and the Umbrella hit-maker had broken up again.
---