Dwayne "The Rock" Johnson needs no introduction. He is the envy of men all over the world and almost every woman's desire. However, Dwayne is committed to one woman, Lauren Hashian.
Dwayne made a name for himself during his eight wrestling years in the WWE. After WWE, he moved into acting where he featured in movies such as The Scorpion King, The Mummy Returns, Moana, Jumanji: Welcome to the Jungle, and many more. His most successful role as an actor is his role as "Luke Hobbs" in The Fast and the Furious movies.
Dwayne consistently ranks among the highest-paid actors. He also appeared on Time Magazine's 100 Most Influential people in 2016 and 2019. Dwayne has a star on the Hollywood walk of fame and, he is at the peak of his career.
The Rock admits that Lauren has had a crucial role to play in his rise to superstardom. He never misses an opportunity to praise his lovely wife. He told Entertainment Tonight;
"I have the love of my life Lauren. I wake up every day so grateful and so thankful that you have someone like that. Someone who you could walk through this world with."
The couple is very much in love and, they do not try to hide it. One look at their social media pages and, you'll see how much Lauren and Dwayne love and appreciate each other.
Who is Lauren Hashian? Keep reading to find out more about her.
She comes from a famous family
Lauren was born on 8th September 1984 in Massachusetts to Suzanne Hashian and John Thomas. Her father was popularly known as Sib and, he was a drummer for the rock band Boston. The band was famous in the 1970s and 1980 and, they've sold more than 75 million records worldwide.
Sadly, John passed away on 22nd March 2017 while performing on a cruise ship. Lauren told Vydia that the loss of her father was a huge shock but, it inspired her to live a better life;
"Dad's sudden passing 5 months ago was unexpected and a shock. The fact that in the snap of your fingers your whole life can change forever. You then understand the fragility of life, and if you hesitate to fulfill things now you may not get a chance to do them later…He would not be proud if he knew I was afraid of something or half-assing something so there's no room for that anymore."
Sib Hashian was a former Dallas Playboy Bunny.
She started singing in middle school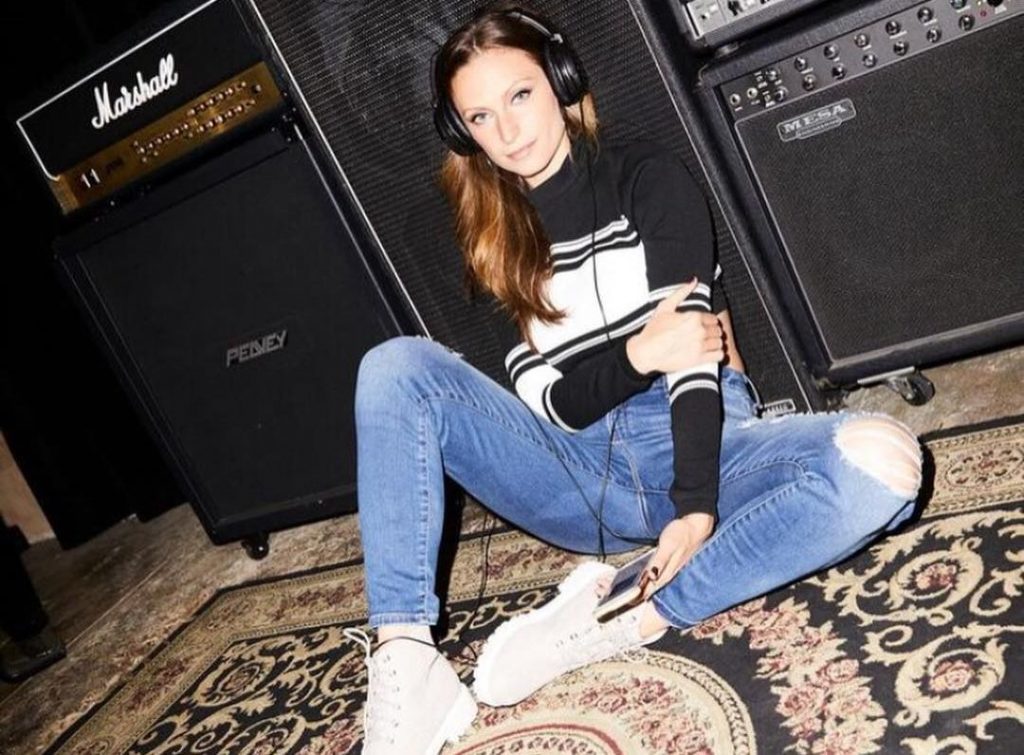 Lauren started singing when she was in middle school. She would steal her sister's karaoke machine and, she would sing along to songs done by SWV and Bobby Brown. Lauren was inspired by her father, who was a member of a rock band. However, John didn't want his children to venture into music. Lauren confessed to Coveteur;
"We were a musical family, but he would constantly say things like, 'You guys don't want to get into this business,' because he had faced a lot of challenges and a lot of distrust between some people he had worked with in the past…"
However, she chose to ignore him, and she pursued her dream when she went to Emerson College. She met a group of students from New York, and they started making music together. The group converted one of the dorm rooms into a recording studio.
It all started as a fun activity, but they soon started making mixtapes. Emerson College is an art school, and it supported the students' creative projects. The college encouraged its students to be creative by hosting The Evvy Awards. It was the school's version of the Grammys or Emmy awards.
Lauren and a boy called Reality won an Evvy award for a song they had created together.
She is an experienced singer and songwriter
She continued with her music career and, she has two songs on SoundCloud titled, Memory and, You are Mine. Lauren also has two music videos for the songs Go Hard and Samson.
Lauren told Vydia that Dwayne is her main inspiration;
"Dwayne has been such a major driving force in my inspiration. He is my motivator and my sounding board every day. Always giving me notes on the work. Always motivating me to outdo my last effort. Honestly, if I impress him with a track then I fell accomplished…"
Lauren was a bit skeptical about making music videos. She enjoyed being the voice behind the music but, she didn't like the idea of making music videos. Lauren desired to keep her life private, especially for the sake of her children. It's a balancing effort between herself and Dwayne, who lives most of his life in front of the camera.
However, she says that she enjoyed making the Go hard music video. Her sister, Aja, co-produced the video and it also offered a directorial debut to Glen McGowan.
She met Dwayne on the set of The Game Plan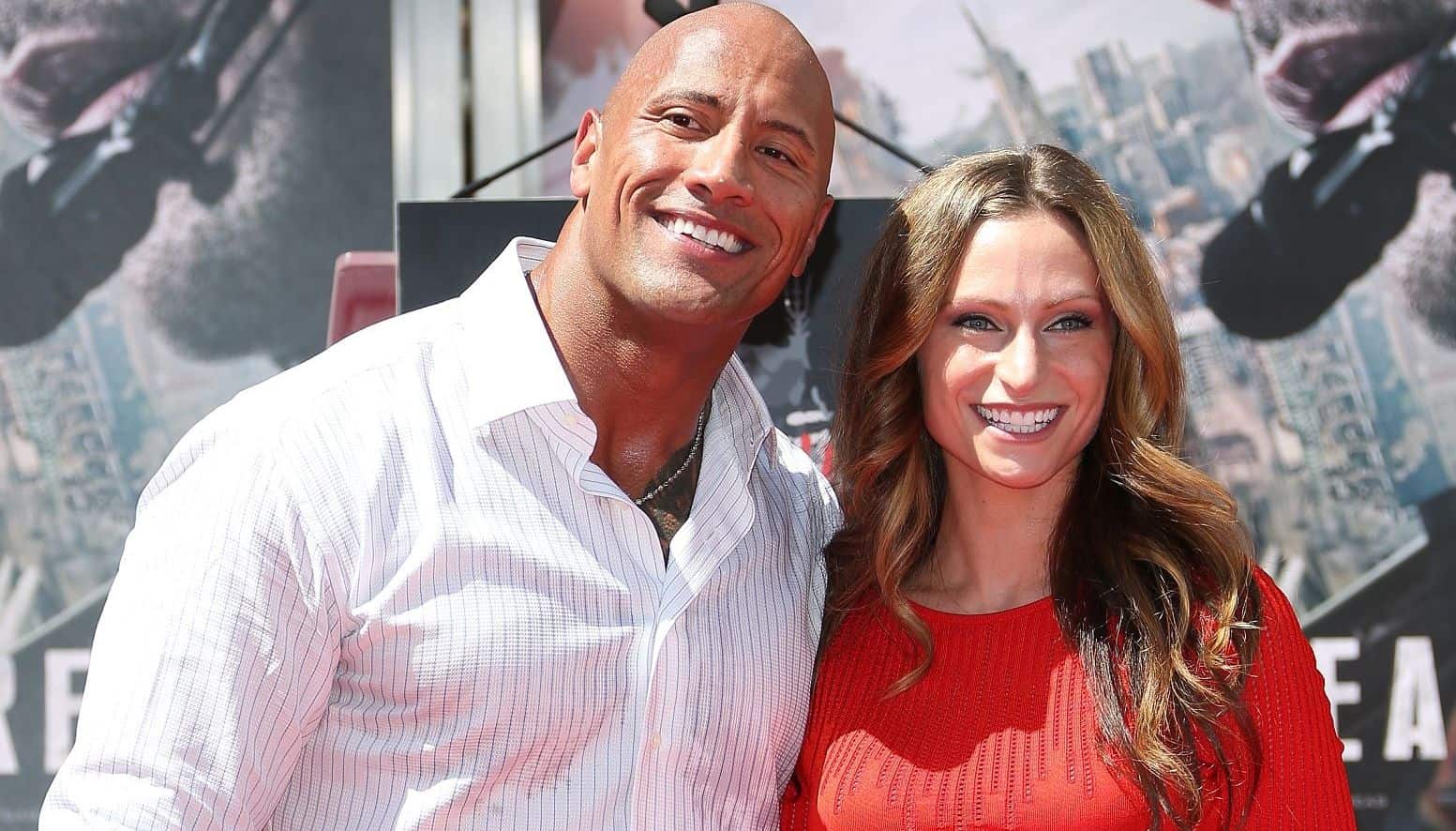 In 2006, Lauren and Dwayne met in Boston on the set of The Game Plan. At this point, Dwayne was still married to Dany Garcia. The Boston Herald reported that Lauren and Dwayne loved spending time together and they ate regularly at Davio's Steakhouse. Some people accused Dwayne of infidelity due to the friendship he had with Lauren.
Dany and Dwayne announced that their divorce in June 2007. The couple got married in 1997 and, they have one daughter. The divorce was amicable and, Dwayne asked Dany to be his manager. Dany agreed and, she is still Dwayne's manager up to today.
The divorce allowed Dwayne to date Lauren and a year after the divorce they were spotted together on a beach. Lauren and Dwayne managed to keep their relationship a secret until their first public appearance together in 2013 on the red carpet for the G.I. Joe: Retaliation premiere in Los Angeles.
Dwayne told Esquire in 2015 that they had lived together for close to 9 years. That means they moved in together pretty quickly after they started dating.
She is a mother of two daughters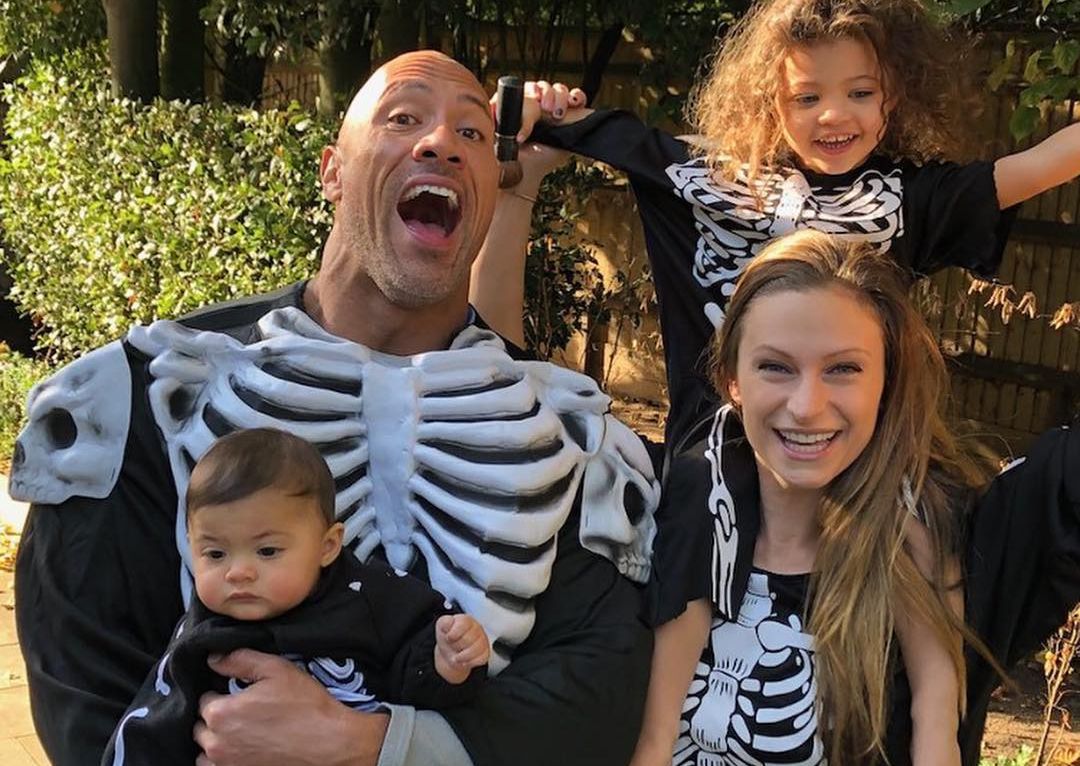 The couple's first child, Jasmine, was born in December 2015. Dwayne posted a lovely photo and message for his daughter on Instagram on 21st December 2015.
Lauren told Vydia that Jasmine had a profound effect on her life;
"When you have a daughter you realize right away you're their main example as a woman, as a human being, a mother, a friend, a wife, a dreamer, everything…and it inspires you. To be the best version of yourself and to give 110% of yourself, in not just motherhood, but in all areas of your life."
Jasmine bears a startling resemblance to Hollywood star Zendaya. Some fans have even tipped Jasmine to play the role of Zendaya if they ever make a biopic about her.
In April 2018, the couple welcomed their second daughter, Tiana, into the world. On 23rd April 2013, Dwayne declared his love for Tiana on an Instagram post.
Lauren and Dwayne are massive Disney fans and, this might have inspired the names they picked for their children. Jasmine shares her name with Princess Jasmine from the film Aladdin and, Tiana shares her name with Princess Tiana from the film The Princess and the Frog. The children's middle names are a tribute to their great grandmothers.
Lauren is a great mother, and Dwayne doesn't shy away from appreciating her. He shared a lovely Instagram post on 13th May 2018 with the caption;
"Happy Mother's Day to my main squeeze @laurenhashianofficial, holding my little main squeeze, Jasmine Lia, who's holding my tiniest main squeeze, Tiana Gia…I'm in constant respect and grateful awe of all the things this incredible mama accomplishes on a daily basis."
She is a loving stepmom
Dwayne and Dany have a daughter named Simone, and Lauren enjoys a great relationship with her. Lauren posted a photo of Simone on her Instagram page on 22nd October 2016, after Simone signed a deal with the IMG modeling agency;
"Big news!!! So excited for you @simonegjohnson and all the things you'll conquer…Including most likely the world one day! One of the most creative, funniest, wittiest young women I know, you're so much more than just a beautiful face…Congratulations!!"
Lauren also enjoys a good relationship with Simone's mom. Dany is Dwayne's manager, and they all get along very well.
Lauren and Dwayne are in no rush to get married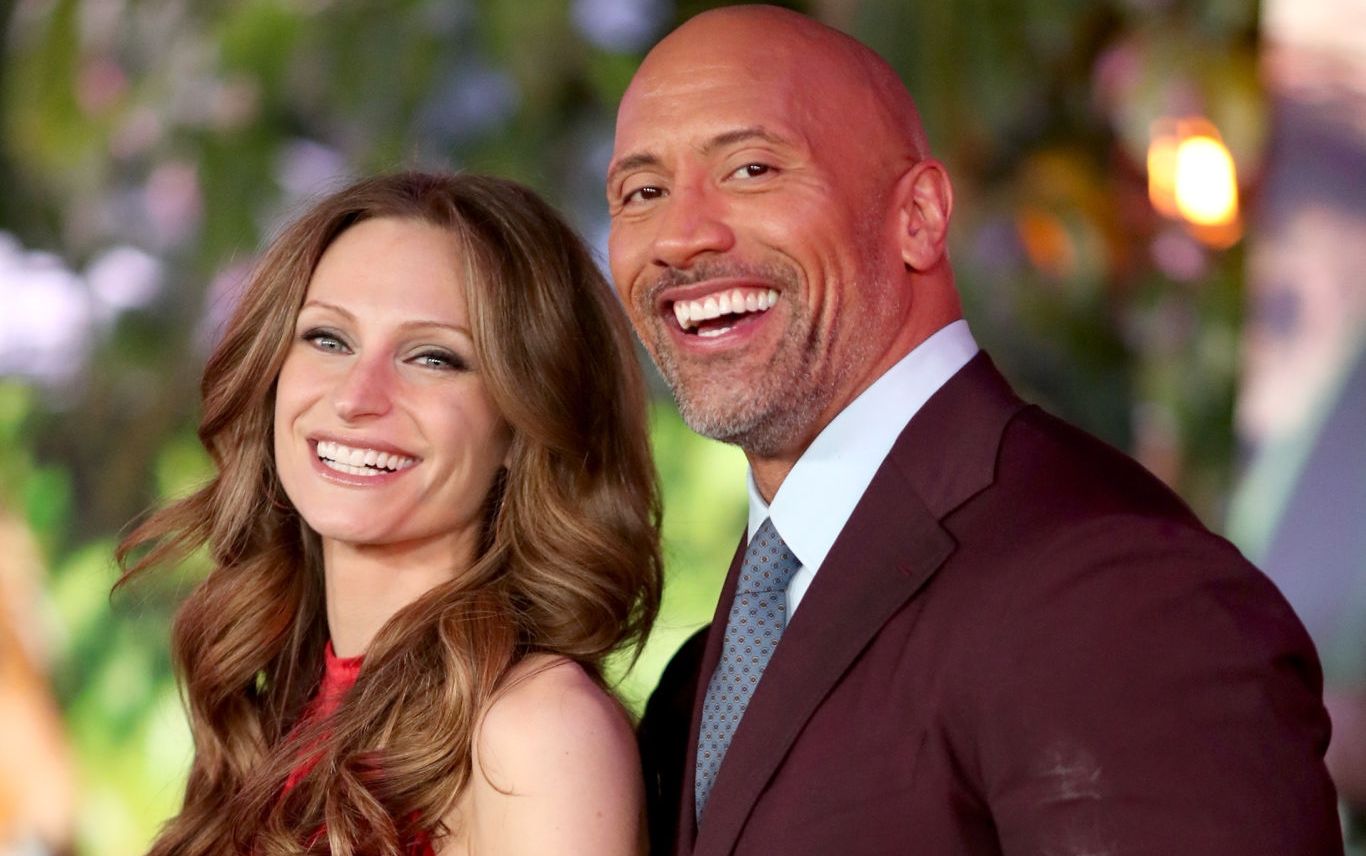 Lauren and Dwayne have been together for more than a decade. However, they are in not in a rush to get married.
The couple initially planned to get married in the spring of 2018 in Hawaii. Dwayne told Rolling Stone:
"…But then we got pregnant…And Mama don't wanna take wedding pictures with a big belly – Mama wanna look good."
Tiana ruined the couple's plans of getting married in 2018. However, there's no great rush to start planning a wedding since the couple already lives like husband and wife. Dwayne explained the couple's view of the matter on an interview with Entertainment Tonight:
"…so were just going to wait and not quite sure when…The great thing with Lauren is she's such a rock star. She's just like, 'It's alright, whenever it's going to happen we're going to make it work.'"
She supported Dwayne during his worst times
Dwayne admitted that he was depressed after his divorce. It took a lot of self-reflection and Lauren's support for him to get through that period.
Lauren's support also came through when Dwayne lost his friend and co-star Paul Walker in 2013. He told The Hollywood Reporter:
"I was driving with Lauren when she immediately turned very quiet and was looking at me. I pulled over and looked at my messages and had a moment where I just caught my breath. We said a prayer right then to give his daughter strength – because we had talked about our daughters."
She loves to keep fit alongside Dwayne
Dwayne Johnson's body is the envy of men worldwide. He keeps his muscular body fit with an intense daily workout routine. The routine begins with cardio then the gym.
Lauren joins Dwayne for part of his workout. The couple is often seen jogging along the beach near their home in Florida. Lauren also brings about their dog, Hobbs, to participate in the workout.
Also Read: Rosie Huntington-Whiteley – The Untold Truth of Jason Statham's Partner
---