Undoubtedly, McGregor is a vicious monster in the ring and has maintained an outstanding reputation both in the UFC (Ultimate Fighting Championship) world and MMA industry. Whilst most people think of him as a ruthless fighter, his wife has a whole different perspective. Dee Devlin, the stunning beauty that stole Conor's heart, says time and again, that he is not only charming, but quite humorous.
Conor has excelled in all his undertakings, ultimately becoming the only UFC contender to hold both lightweight and heavyweight championship at the same time. Though people have mixed reactions about him, majority love and support his art. Over the years, his most dedicated fans have come from Dublin- his hometown.
Deemed to be one of the highest-paid player in UFC and appearing in Forbes severally, McGregor is truly one of Ireland's finest. Even though he often chooses to show his brutal side to the public, his partner Dee Devlin is one of the most adorable and most admired public figures.
In this piece, we will dwell on the untold truth of the Superstar's wife, how she has made it this far, and ultimately understand the impact she has on McGregor and the people around her.
She also hails from Dublin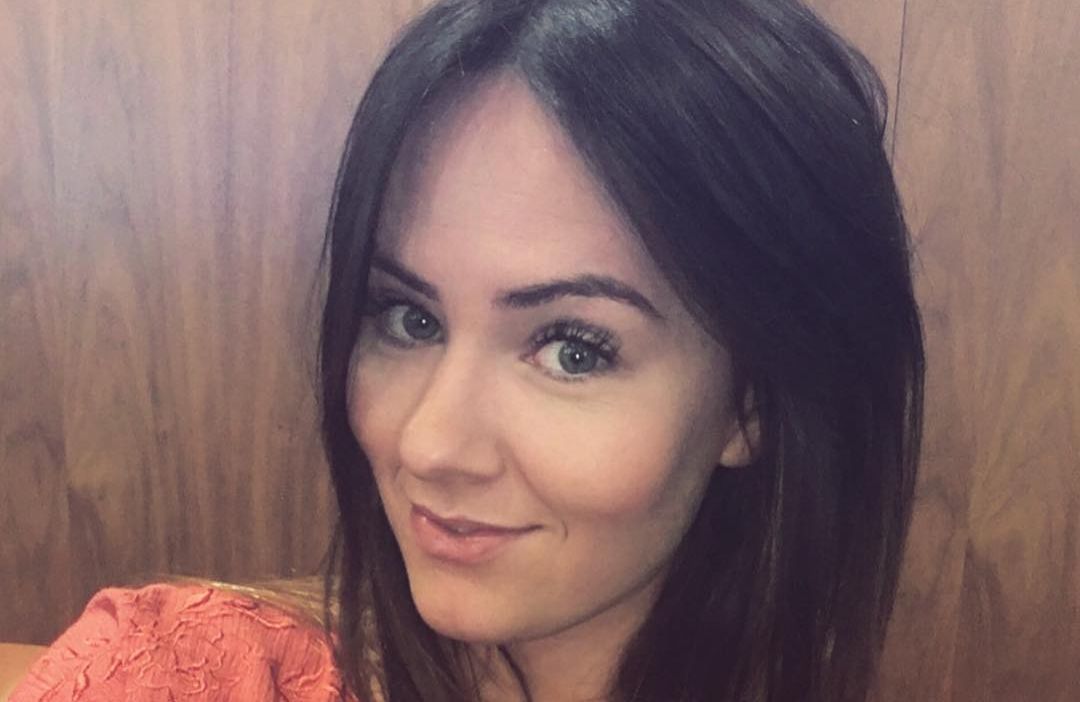 Going by the complexity and difficulty of Ireland slang, it was almost inevitable that Conor would have fallen for someone who understood his dialect and gave off the same energy. In that case, Devlin became the perfect fit.
She was born in 1987- Walkinstown, Dublin, where she grew up alongside two sisters; Cathy and Sarah. Not much is mentioned about her siblings or parents, even though she recently attended one of her sister's wedding together with her partner. In a world that is too intrusive, she has managed to keep her background history as private as possible.
Growing up was not easy for Dee, especially since she never had a passion for education, as her parents expected. In those days, most people thrived off the fruits of their education, and no one really valued talent development.
She struggled enough to get through elementary school, but dropped out midway in high school (15 years old). This disappointed her mother, who had high hopes about her future. Little did she know that her daughter would one day become engaged to one of the greatest sportsmen in the world.
In case you are wondering, McGregor was born one year after Devlin in Crumlin- Dublin. He grew up in a humble background, but struggled to complete his basic education. During his high school days, he developed a passion for football and boxing. Fortunately, his parents supported and kept him motivated all through. As a result, he began boxing and joined a football team.
It's safe to assume that without his passion for martial arts, he would never have met his wife-to-be. But how did they come to cross paths?
She met Conor in a nightclub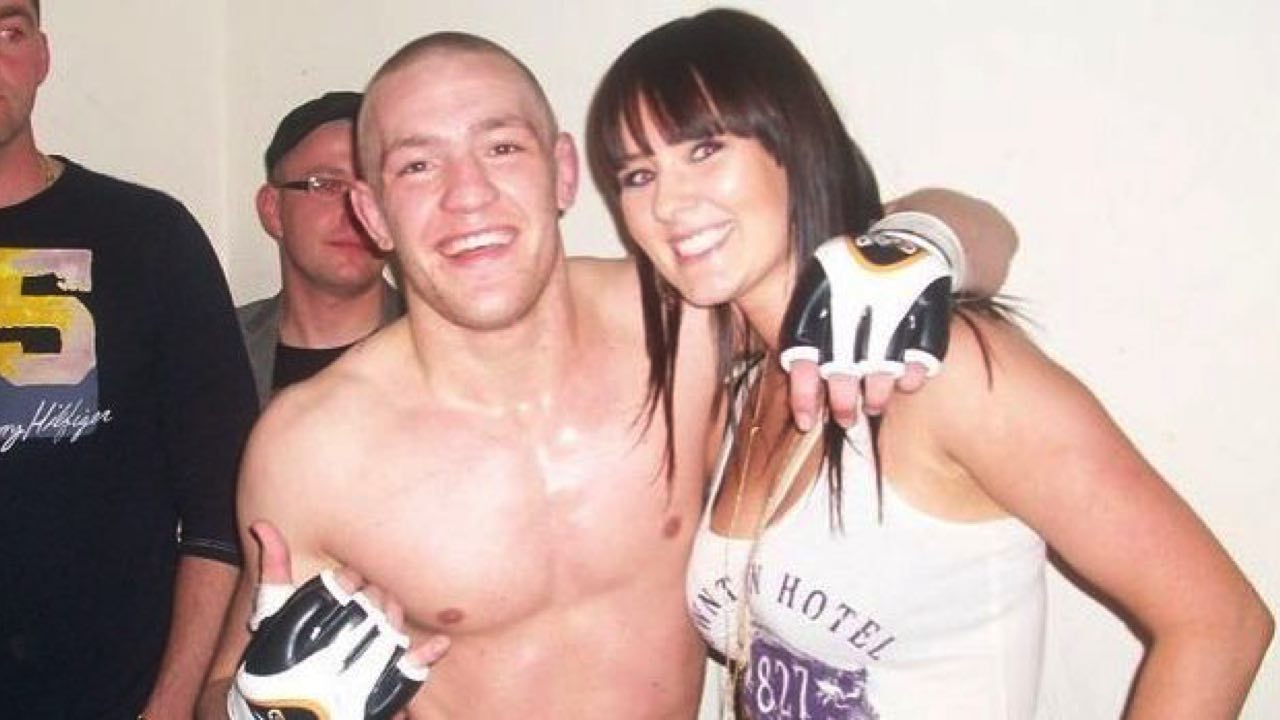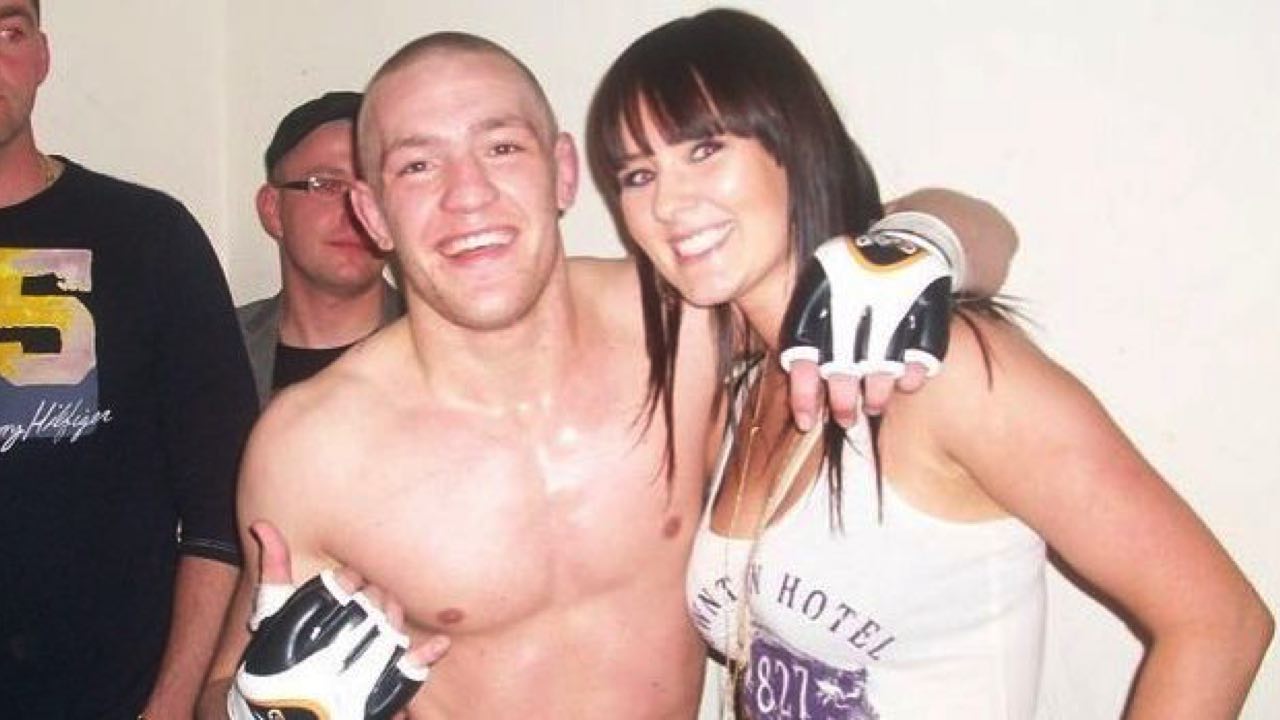 Back in 2007 and 2008, McGregor was still new in the boxing and fighting industry. With no job, he spent most of his time training and blowing off some steam in the evening with friends.
During one of the hangouts in a middle-class Dublin nightclub, he laid his eyes on the young, eye-catchy Devlin. Who knew he would make the score of a lifetime that night?
Prior to meeting Conor, Devlin had dropped out from school- as earlier mentioned, and took up small jobs to sustain herself in the then rising economy. McGregor managed to work his charms around the attractive Irish, and the two fell in love within no time. They started dating officially in 2018.
In a recent interview, Devlin admitted that she fell for Conor's sense of humor, and dedication to perfecting his martial arts. Both were still in their twenties and life was not that easy. Conor was not only jobless, but also relied on chances of dream coming true. Fortunately, Devlin believed in him and rode on the boat of wishful thinking.
By supporting Conor financially and driving him to the gym, she proved her worth and love for him. Soon enough, the fruits of their labor were rewarded greatly. McGregor has had less than 5 defeats in his professional career, and has spurred in the octagon with great names such as Manny Pacquiao and the renowned all time boxer Floyd Money Mayweather.
Sagely, people do come from rags to riches: Dee and Conor are the perfect example. They have been a constant reminder and motivation to aspiring sportsmen in Ireland and all over the world.
She has two kids with McGregor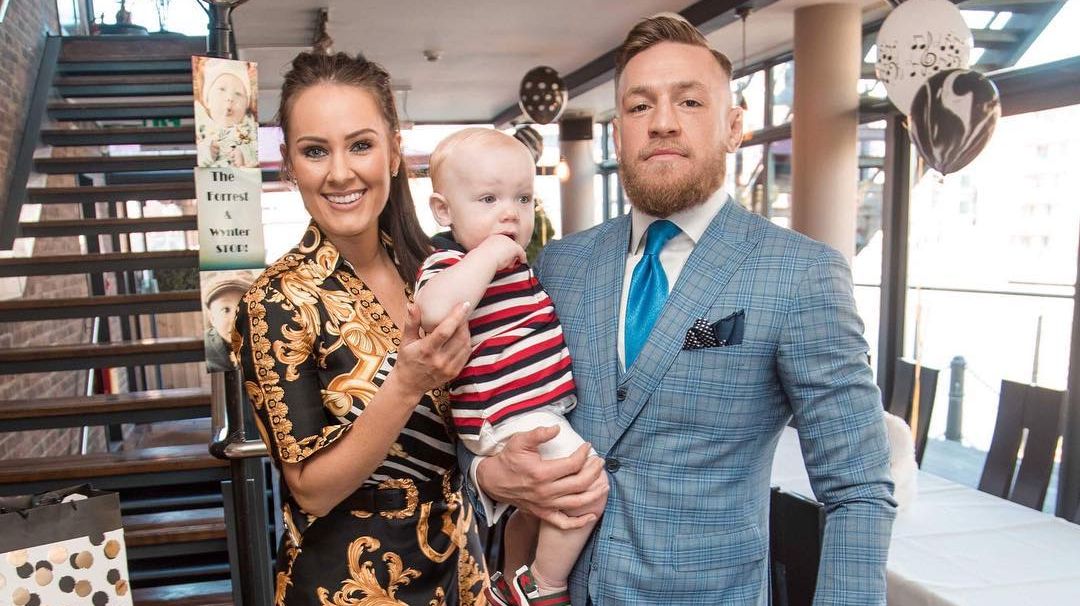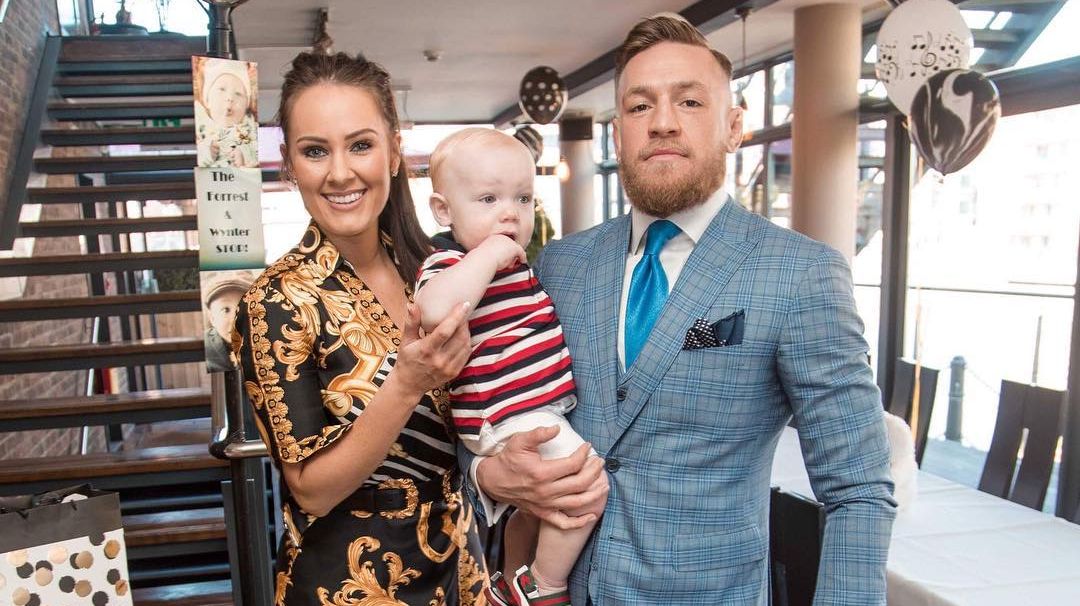 Devlin has been greatly blessed with two kids, and we do hope to see more from the couple since they are still young, and have a ton of wealth to spend on their own. Getting kids is one of the best ways to pass on family legacy and dignity, especially for great, respectable people such as Conor and Devlin.
2016 was presumably one of the best years for the stylish couple. Soon after Conor "the Notorious" defeated Eddie Alvarez in New York and made history at UFC 205, he announced that they were expecting their first baby. After being born in May 2017, the internet went in an uproar as fans celebrated the birth of baby Conor, as they congratulated the couple.
Soon afterward, the family of three travelled to London and Las Vegas for McGregor's big fight against Mayweather. Devlin is proud to have two boys in the house, and has always been upfront about her affection towards them.
While celebrating McGregor's 30th Birthday, Devlin announced that they were expecting a second baby, and she was not ashamed to post her baby bump. This was of course accompanied by loving captions showing how much she expected the new born.
On January 4th 2019, they were blessed with a baby girl, to make them a family of 4. Well-wishers and celebrities such as Dwayne the Rock passed on congratulatory messages on Instagram, showing how much the couple has influenced and inspired many.
She works for her husband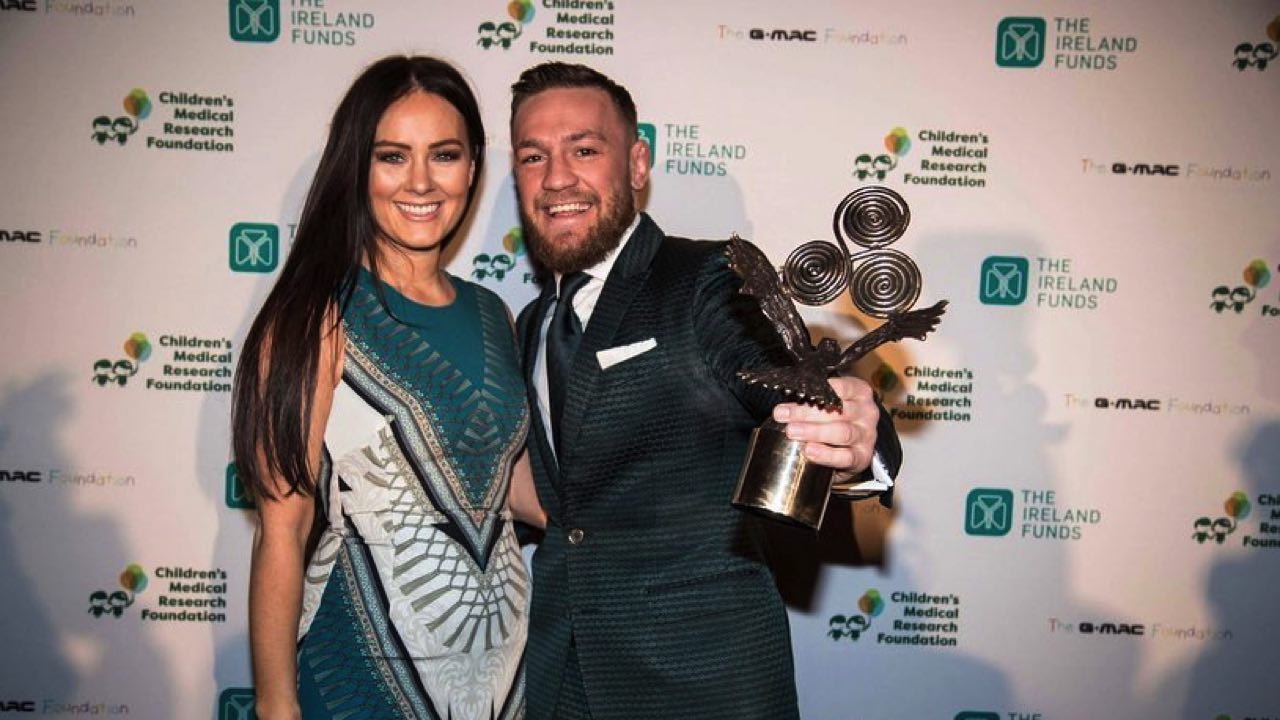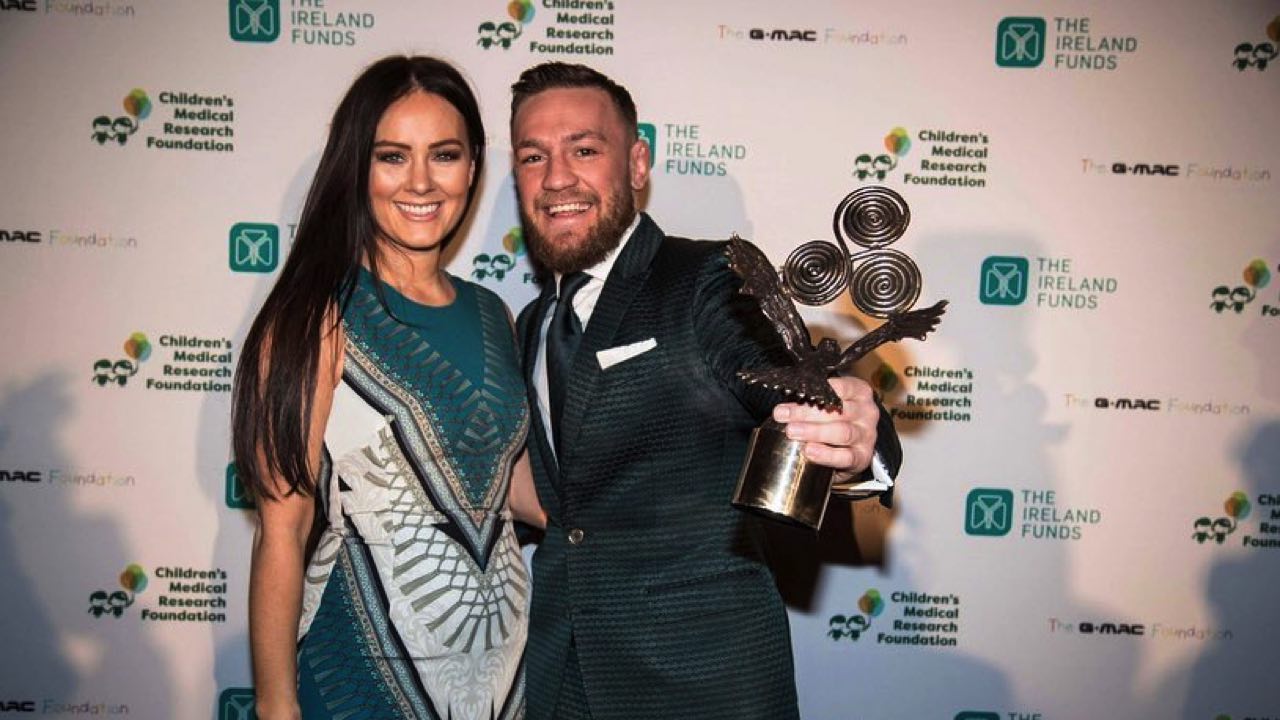 It would be hard to imagine a superstar's wife working an ordinary job. Tables have turned over the years, and Conor is now the sole provider in the family. Before, Conor lived off Dee's meagre paycheck of almost $1800 per year, but now, he has garnered over $100 million from his martial arts and other endorsements.
As a result, Devlin has been able to live her best life. During a past interview, Conor stated that he had purposed to provide everything his wife ever needed, ultimately giving her the life she deserved.
True to his word, McGregor made his girlfriend leave her job and employed her as a personal advisor and financier. This is indeed a flexible job for him since Conor cited that she collects all his paychecks and handles his personal undertakings.
Devlin has gone above and beyond to lift her husband's team, and has notably become the source of his success. The two who now have a big responsibility of raising kids, have had to create more time off work, or even take their kids to work.
Other than managing his businesses, she has been seen helping Conor to train, by pushing him and motivating him all through. She has also posted their training sessions online, with captions showing how much she believed in the MMA champion.
Whilst most couples find it hard to work together professionally, Dee and Conor have learnt to create a balance between home and work-life, thereby becoming each other's favorite team player.
She was down-to-earth for him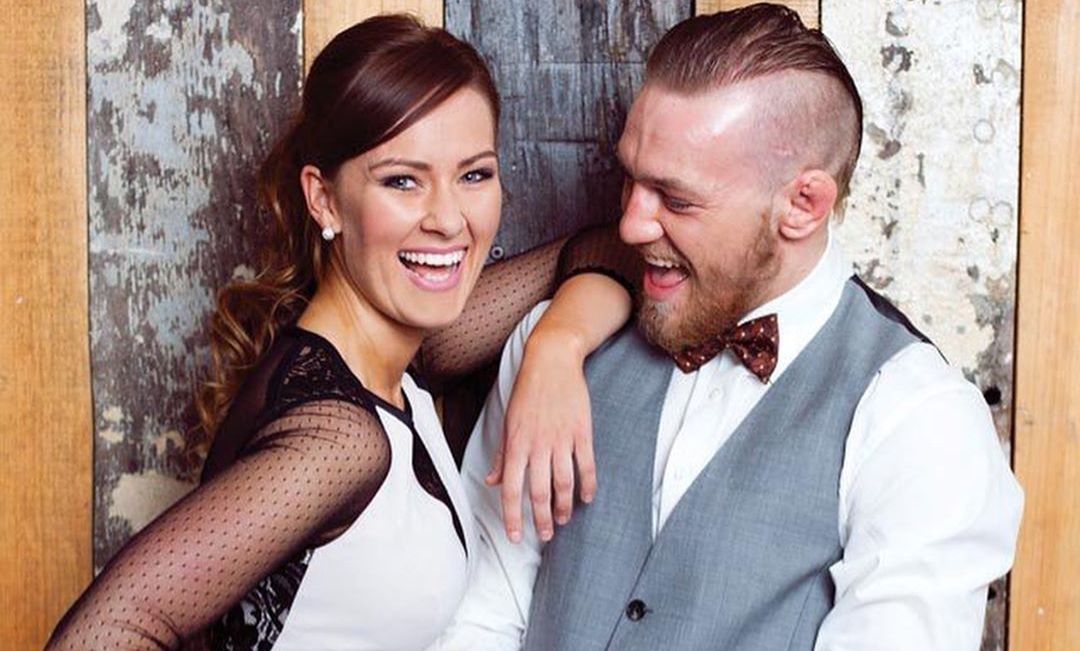 As mentioned earlier, Devlin saw hope where no one else could. Having been together for over ten years now, (since 2008), the admired couple has stood out in the whole of Ireland as one of the strongest and most committed.
With most celebrity marriages falling apart each day, the duo has remained united and at its best. On numerous occasions, McGregor has mentioned how his better half has been with him since the beginning. The best thing about Conor is that he never gave up even during the humble beginnings.
Recently, when asked whether she gets nervous to see the love of her life in the ring, Devlin admitted that it gets worse every time, since McGregor gets a bigger audience each time. Before joining the league of legends, Conor used to fight in a room with only 50 spectators. Currently, most of his fights sell out within a few days, and have received a great reception worldwide.
On the whole, she saw a brighter future with him by her side, and she held on to the dreams that they shared. It is quite satisfying to see most of their dreams come true.
She is quite the internet sensation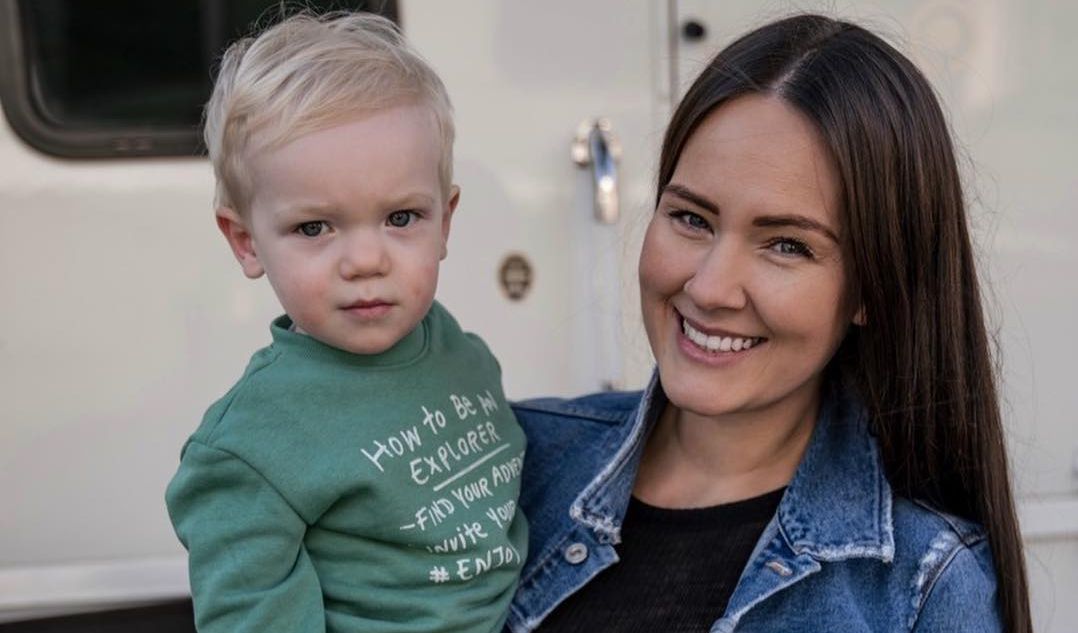 With over 1.5 million followers on her Instagram account, Devlin is rising to stardom, and has managed to make appearances alongside other celebrities. The couple is said to be friends with Royalty, no wonder they hired a royal castle for the Christening of their son Jack Conor.
Other than fashion and style, she mostly posts about family and wellness, and people seem to heed to her advice. Elsewhere, she has numerous followers on social media accounts such as twitter. Despite her popularity status, she still remains about her personal details and her past, and we highly respect that about her.
Both Conor and Devlin have attracted the attention of many because Ireland is not prone to producing such greatness. The two are styled than most people in Dublin, but are both proud of their roots. Conor, who has already started his own Whiskey brand, is said to be partnering with various cloth-lines to come up with his own unique design.
For Devlin, the best is yet to come
For someone who has come this far and has constantly shown support, we have no doubt that there is much more, in store for Dee Devlin. We wouldn't be surprised if she ended up being a fashion icon, but we can best assume she will continue working for McGregor.
Also Read: The Untold Truth Of Roger Federer's Wife, Mirka Federer
---