Say what you will about Conor McGregor, but there is no denying that The Notorious is a UFC legend. His off-the-ring antics divide opinion, but his prowess in the ring has few doubters. The former UFC Lightweight Champion needed only 13 seconds to win the title in 2015. 
At the moment, Conor is locked in a feud with Dustin Poirier. Dustin won the second of their three fights after Conor suffered a leg break. Conor, as expected, challenged the legitimacy of Poirier's win, and now there's a possibility that there could be a fourth match between the pair. 
Conor has made the situation ugly by making nasty comments about Dustin's wife. His fiancée, Dee Devlin, doesn't seem to mind, however. 
Conor and Dee got engaged during Dee's birthday celebrations in August 2020
"What a birthday, my future wife," Conor captioned a photo of himself and Dee with her diamond engagement ring in full display. 
Conor and Dee have been engaged for about a year at the time of writing, and we haven't heard anything about an upcoming wedding.
Dee has shown that Conor can count on her support no matter what. After his second loss to Dustin, Conor made some unsavory comments about Dustin's wife.
"In your sleep you're getting it, in your sleep your dead, you and your Mrs., it ain't over," Conor echoed comments he'd made in the week before the doubt. For this fight, Conor had opted not to have his family in attendance. He talked to BT Sport about his decision:
"Going from preparing to kill a man and then going home and cuddling children and feeding the bottles at night, it just doesn't mix. There were no distractions in this camp and I was able to recuperate fully and its shown in the practice room."
Dee showed that Conor's rants don't affect their relationship by posting a loving message on Instagram wishing the fighter a happy birthday. "Happy birthday my king! I love you," Dee captioned photos of Conor.
Conor and Dee knew each other before he approached her at a nightclub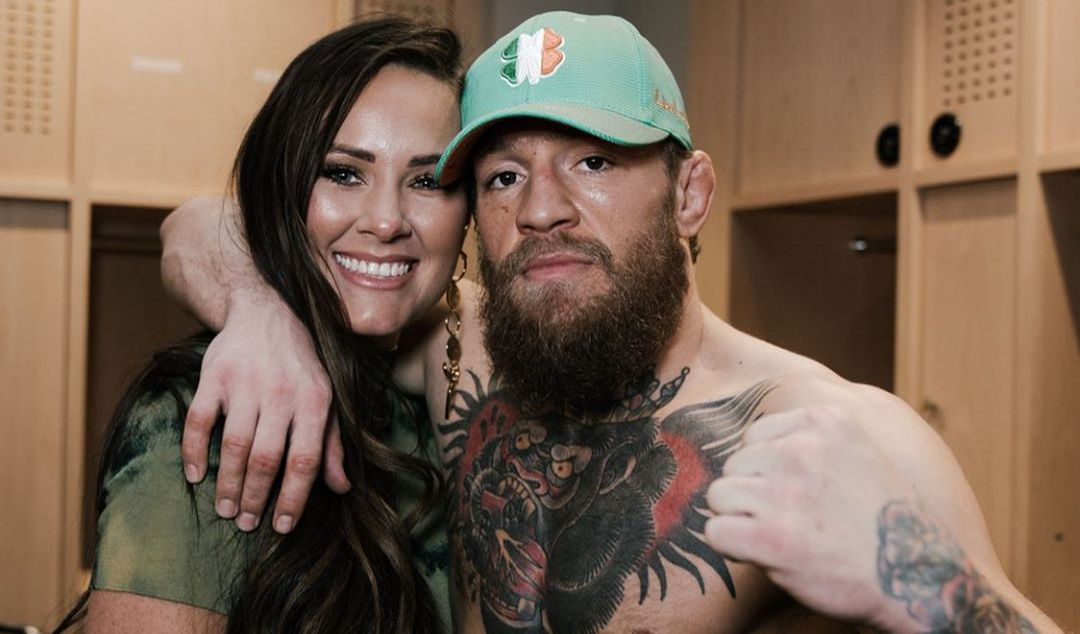 Dee Devlin was born on 9th August 1987 in Dublin, Ireland. She grew up alongside her sisters, Cathy and Sarah, and she wasn't very interested in school. She dropped out of high school at age 15 and took up odd jobs around town. Dee and McGregor were both from Dublin, and they'd crossed each other's paths several times thanks to mutual friends. McGregor eventually approached Dee when they met at a nightclub. He told VIP Magazine:
"I knew her a bit beforehand, but I think the first time I spoke to her properly was when I saw her in a nightclub. I asked her to come over and we just started chatting. She seemed like a nice girl, and I like good girls."
Devlin was also attracted to McGregor, and she admired his work ethic. She told the same publication:
"He's very funny – he always keeps me entertained and makes me laugh. He was already training when I met him, so I really admired his dedication to that too."
Dee supported McGregor financially while he was a struggling fighter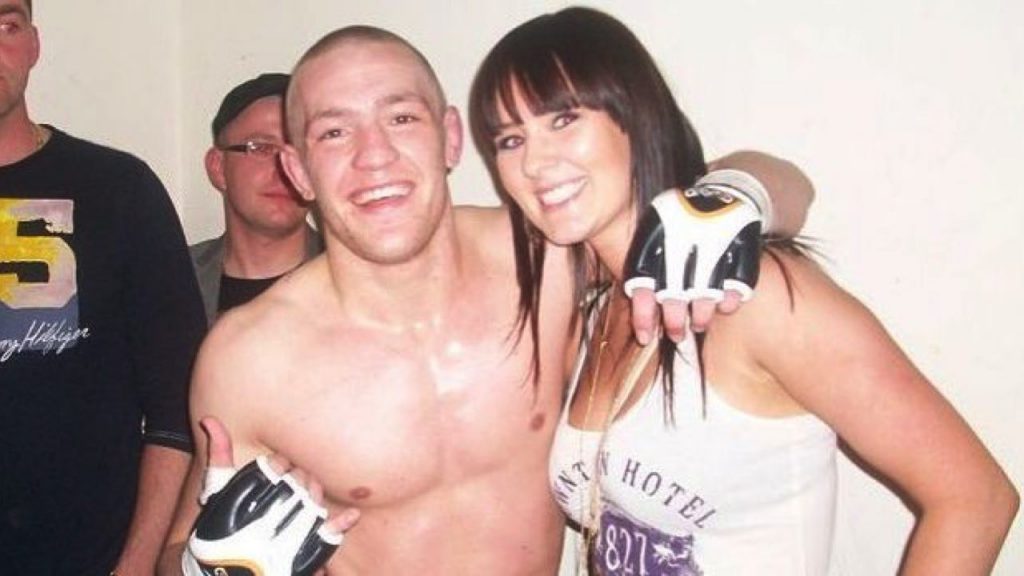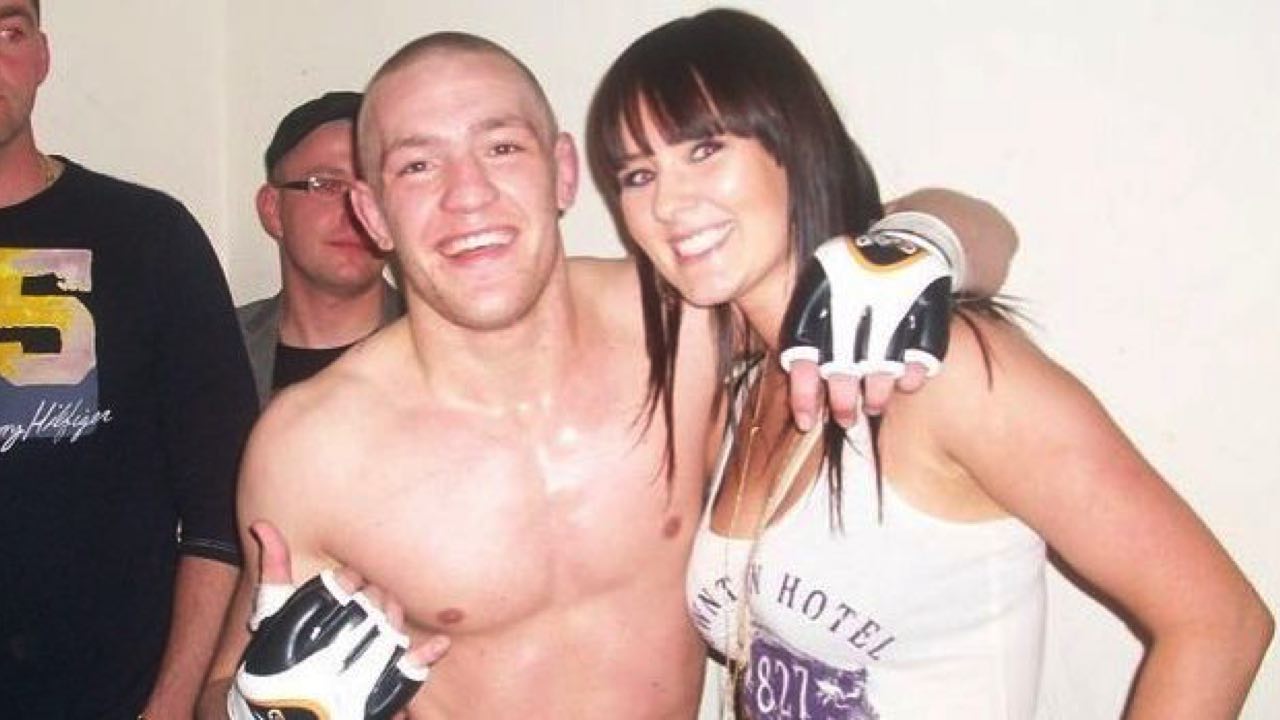 When Conor started training as a fighter, he quit his job as a plumber. Thankfully, Dee believed that Conor would make it as a fighter, and she supported him financially. She didn't make much, but it was enough to support the couple as McGregor fought his way to success. Eventually, Conor made it, and Dee is glad that she stuck by his side. She told VIP Magazine:
"We believe in the 'Law of Attraction' and we've always believed that he would make it to the UFC one day. Now that he has, he's proved me right. I've always supported him, so I'm glad that it's come to fruition for him, and for us, really. We're going to make a living out of this now and it's great! It makes me go a bit gooey inside when he says that he's working hard for me."
McGregor has admitted that he wouldn't have become successful without Dee's support. Devlin now travels with McGregor, and she is his financial manager. She has seen McGregor fight and come out victorious on many occasions, but she is always nervous before a fight. Devlin claims that it has become harder to watch her partner step into the octagon. She told Underground MMA:
"I find I'm more nervous now – the first time I went to see Conor fight there was 50 people in a room, and I thought 'There's no way you can be more nervous than this' but each time it's getting that more and more nerve-wracking. Especially watching someone you care about getting in the ring – it definitely gets me in the gut I have to say."
Dee and Conor have a son Conor Jr. and a daughter Croia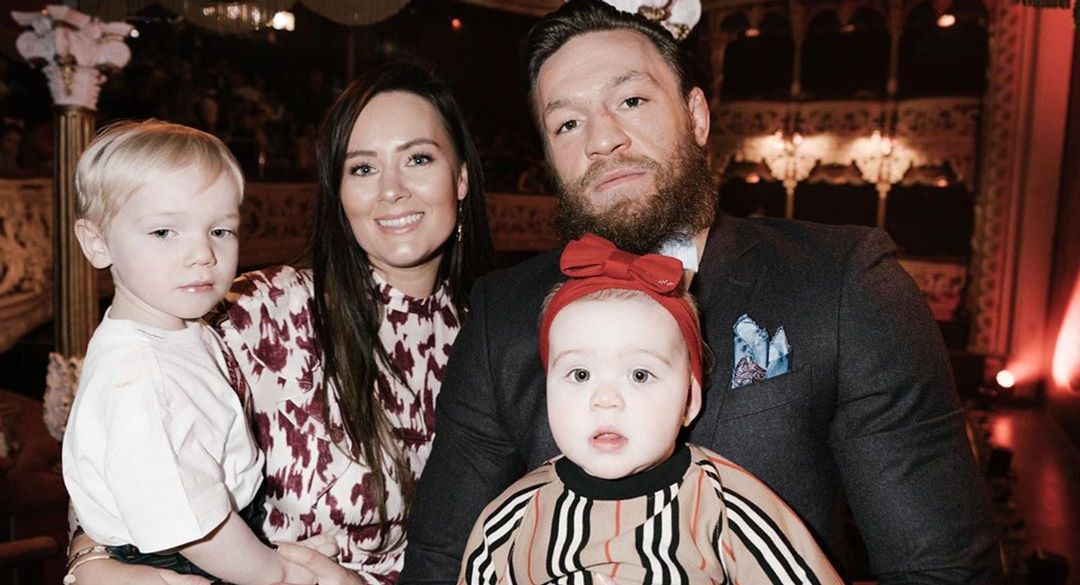 In the aforementioned VIP Magazine interview, Conor stated that he wanted to be financially secure before he had kids. A year later, he announced that he and Dee were expecting a child. The announcement came shortly after he became the first-ever two-division champion. He stated during the post-match conference:
"I'm going to be a daddy early next year, I'm crapping my jocks! It's going to mess with my head. I just want to have this baby and take some time. I've got a family now, so I want ownership. I want an equal share. Bring me on this for real. Make me an owner. I need to be set for life."
Devlin and McGregor welcomed Conor Jr on 5th May 2017. McGregor told Ryan Tubridy on The Late Late Show that Conor Jr. arrived at the perfect time. A couple of years later, Dee and McGregor welcomed their second child Croia McGregor. Dee's Instagram is filled with photos of her lovely family.
Dee stood by Conor after he was accused of cheating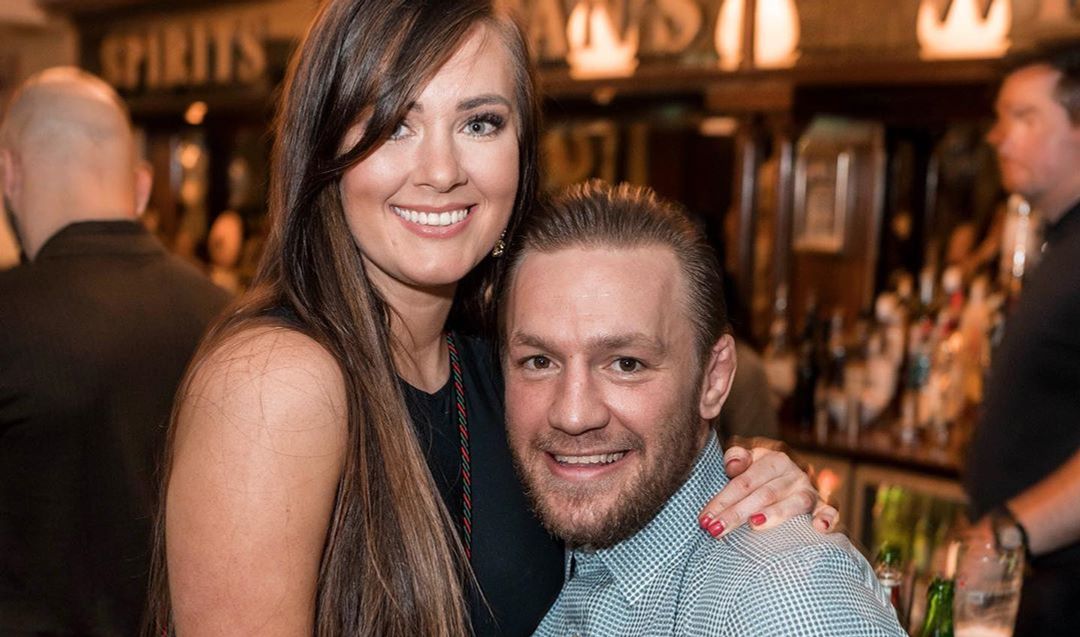 Conor McGregor is quite a controversial character, and he has been in several quarrels over the years. Dee has stood by him even when he has been accused of cheating. Terri Murray claimed that she spent a night with Conor during the 2017 Grand National in Liverpool and that he was the father of her child. Conor denied that he had slept with Murray, and stated that she hooked up with one of his friends.
Murray told The Daily Mail that she wanted to handle the matter privately, but Conor made it public. She told the publication:
"I really didn't want to do this, I wish we could have sorted it privately. I don't know why he let it come to this."
The rumors refused to go away, and so Conor took a DNA test to prove that he didn't father Murray's child. A DNA test confirmed that he wasn't the father, and one of his representatives told The Daily Mail:
"To conclusively end any and all erroneous media reports, Conor McGregor took a DNA test recently which confirmed to all parties that he is not the father of the child in Liverpool."
Dee stood by her partner as the whole saga unraveled.
---