The Depp-Heard trial ended weeks ago with a triumph for the Pirates of the Caribbean actor. Depp didn't get the $50 million he petitioned for – the court awarded him $10.35 million – but it seemed like the court victory meant more to him than the monetary reward. "The jury gave me my life back," Depp wrote on Instagram.
Losing hit Amber Heard hard, especially considering Depp had lost a similar suit in the United Kingdom. She wrote on Instagram:
"The disappointment I feel today is beyond words. I'm heartbroken that the mountain of evidence still was not enough to stand up to the disproportionate power, influence, and sway of my ex-husband."
Amber plans to appeal the verdict after allegedly failing to settle with Depp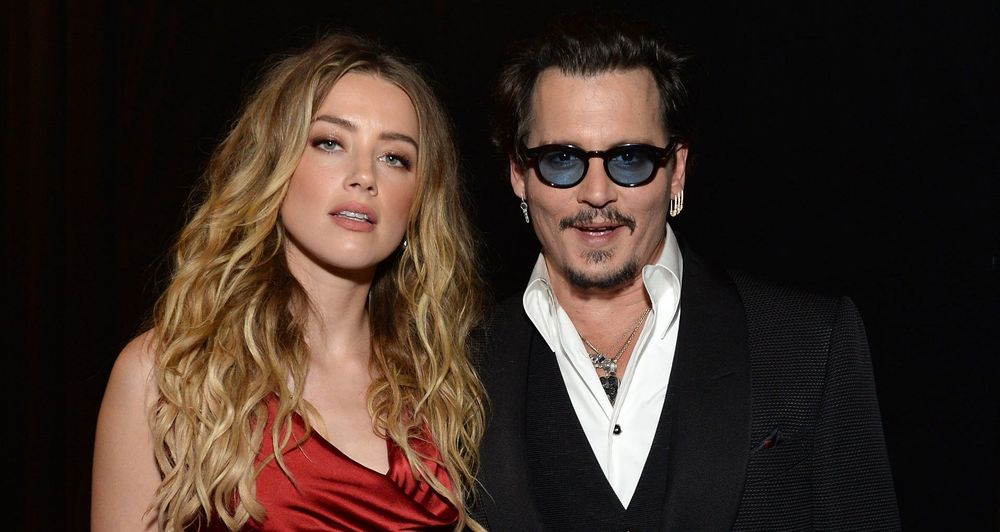 Amber Heard's attorney, Elaine Charlson Bredehoft, told Savannah Guthrie on TODAY that Amber is 'absolutely' unable to pay that amount of damages to Depp. A report by Marca claims Heard and Depp met to renegotiate the debt, but the meeting was unsuccessful.
In early July 2022, Heard's attorneys requested that the court set aside the ruling. Led by Elaine Bredehoft, Amber's attorneys claimed that Depp failed to prove that Heard's statements in her Washington Post op-ed were false.
Depp 'proceeded solely on a defamation by implication theory, abandoning any claims that Ms. Heard's statements were actually false', Bredehoft argued.
The attorneys also claimed the damages awarded to Depp were excessive. Ben Chew, Depp's lead attorney, sent an email to Courthouse News claiming he expected the motions, but he dismissed them as lacking substance.
Heard also alleged that the court failed to vet one of the jurors. The filing alleged that juror 15 misrepresented their age, listing their birth year as 1945, contrary to public records stating the juror was born in 1970.
"This discrepancy raises the question whether Juror 15 actually received a summons for jury duty and was properly vetted by the court to serve on the jury," the motion added.
A couple of weeks before the filing, Judge Penney Azcarate denied a request for more hearings on the case. Azcarate placed the judgment on record after dismissing Bredehoft's request.
She advised Heard's legal team to file motions with the court as she wasn't inclined to schedule more hearings. Azcarate said Heard would have to post an $8.35 million bond with an annual 6% interest for any appeal to move forward.
Considering Bredehoft's assertion that Amber Heard has no money to pay Depp, any potential appeal seems doomed. The judgment's registration also limits the parties' ability to negotiate an out-of-court settlement.
Following the verdict, Depp's attorneys suggested he might be willing to forfeit his award. However, considering Amber's repeated claims against Depp, it's unlikely the actor will relinquish the award.
Attorneys state that Heard is unlikely to succeed in an appeal
Legal experts opine that Heard shouldn't go through the trouble of filing an appeal as she's likely to lose.
Neama Rahmani, a former assistant U.S. attorney, told EW that Amber can only appeal on a legal error, and per his observation, he couldn't think of a clear legal error made in the case.
Matrimonial and family law attorney Valentina Shaknes told the outlet that the jury found Depp more credible than Amber – and 'appellate courts are very, very reluctant to do a reassessment of credibility findings.
"One issue they could try to appeal is the amount of the damages if that is somehow in conflict with the law," Shaknes continued.
Shaknes said it would be 'extremely hard and unlikely to win' for Heard's legal team to appeal the underlying credibility-based findings.
Elaine Bredehoft said on TODAY that Depp's strategy of evidence suppression aided his victory in Virginia. For instance, the judge ruled that notes from a doctor Heard was allegedly reporting the abuse to were 'hearsay and inadmissible.' Bredehoft said:
"The court found there [the U.K.], and we weren't allowed to tell the jury this, but the court found that Mr. Depp had committed at least 12 acts of domestic violence, including sexual violence against Amber. So what did Depp's team learn from this? Demonize Amber, and suppress the evidence."
Bredehoft also claimed that the overwhelming support Depp received on social media influenced the jurors, even though the court instructed them not to look at social media.
Heard doesn't blame the jury but fears the verdict will silence abused women
Immediately after the verdict, Amber wrote on Instagram: "I'm sad I lost this case. But I am sadder still that I seem to have lost a right I thought I had as an American – to speak freely and openly."
Heard echoed her statements in her first interview after the verdict, telling Savannah Guthrie on NBC that the judgment took away her voice. Amber told Guthrie every word she spoke during the trial was true, and Depp lied by saying he hadn't abused her during their marriage.
Amber acknowledged she acted improperly during the couple's romance. "I did do and say horrible and regrettable things throughout my relationship," Heard said. "I have so much regret."
Heard said she learned during the trial that people would always have a rebuttal for every piece of evidence she presented. Amber explained:
"If you have proof, then it was a scheme — it was a hoax. If you don't have proof, it didn't happen. If you have a bruise, it's fake. If you don't have a bruise, then violence clearly didn't hurt you. If you told people, then you're hysterical. If you didn't tell anyone, it didn't happen."
Amber bemoaned she wasn't a perfect victim in the court of public opinion. However, she didn't fault the jury for their decision. "I don't blame them," Heard said. "I actually understand he's a beloved character and people feel they know him. He's a fantastic actor."
Amber feared the ruling might silence abused women, especially ones assaulted by Johnny. "Look at what happened to me when I came forward," Amber said. Bredehoft agreed with Amber, stating that the decision was a setback for all women. The attorney told Guthrie:
"One of the first things she [Amber] said is that, 'I am sorry to all those women out there.' This is a setback for all those women in and outside the courtroom, and she feels the burden of that."
Amber plans to spend more time with her daughter Oonagh Paige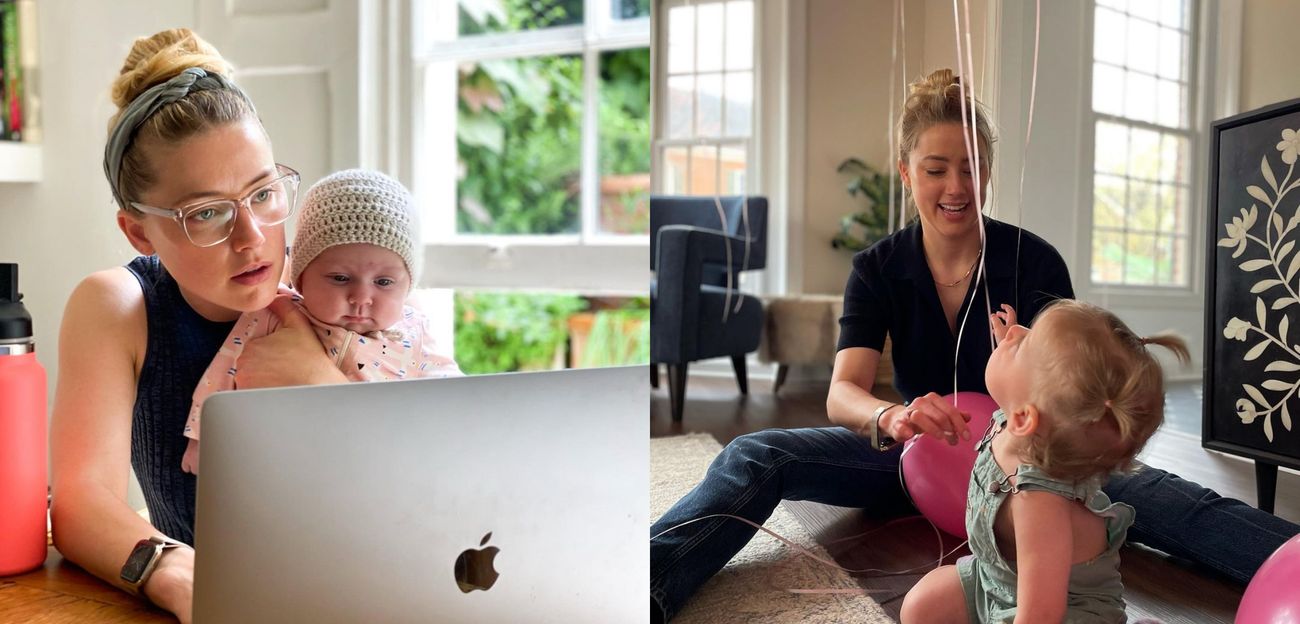 Oonagh Paige Heard was born in April 2021 via surrogate. Amber announced her birth via a July 2021 post, writing she had her child on her own terms. Heard wrote:
"I hope we arrive at a point in which it's normalized to not want a ring in order to have a crib. A part of me wants to uphold that my private life is none of anyone's business. I also get that the nature of my job compels me to take control of this."
"My little O is a year old today," Amber wrote on Paige's first birthday. "I still can't believe you're here. The greatest year." Amber named her daughter Paige in remembrance of her late mother, Paige Heard.
Amber mentioned Paige a couple of times during the trial. "I want to move on with my life. I have a baby. I have to move on. I want to move on, and I want Johnny to move on too," Heard said.
Heard also mentioned that people had threatened her and Paige on social media. She said:
"People want to kill me, and they tell me so every day. People want to put my baby in the microwave, and they tell me that."
A source speaking to People said Amber was looking forward to spending time with Oonagh following six weeks of a crazy trial. The source said:
"For now, she wants to just focus on her baby girl. The trial took away a lot of special mommy time. Amber is looking forward to a summer with her daughter and family."
Amber Heard may have lost the trial, but it means something to her – and potentially to her daughter – that she fought. Heard spoke to Savannah Guthrie about what she'll tell Oonagh about the trial:
"I think no matter what, it will mean something. I did the right thing. I did everything I could to stand up for myself and the truth."
---