Camryn and Landon Clifford started their YouTube channel, Cam&Fam, in November 2017, and it was an instant hit. The first video was a gender-reveal of their first child, Collette Briar. The channel showcased how Camryn and Landon got through the trials and joys of being teen parents. Their unique content gained legions of fans over a relatively short period as the channel currently has 1.28 million subscribers.
As Collette grew, Camryn and Landon adapted their channel to include family vlogs. It became a complete family channel after the couple got married and their second daughter, Delilah Rose, was born.
This piece will look at Landon's tragic death and the couple's relationship and family.
Landon recently passed away after being in a coma for six days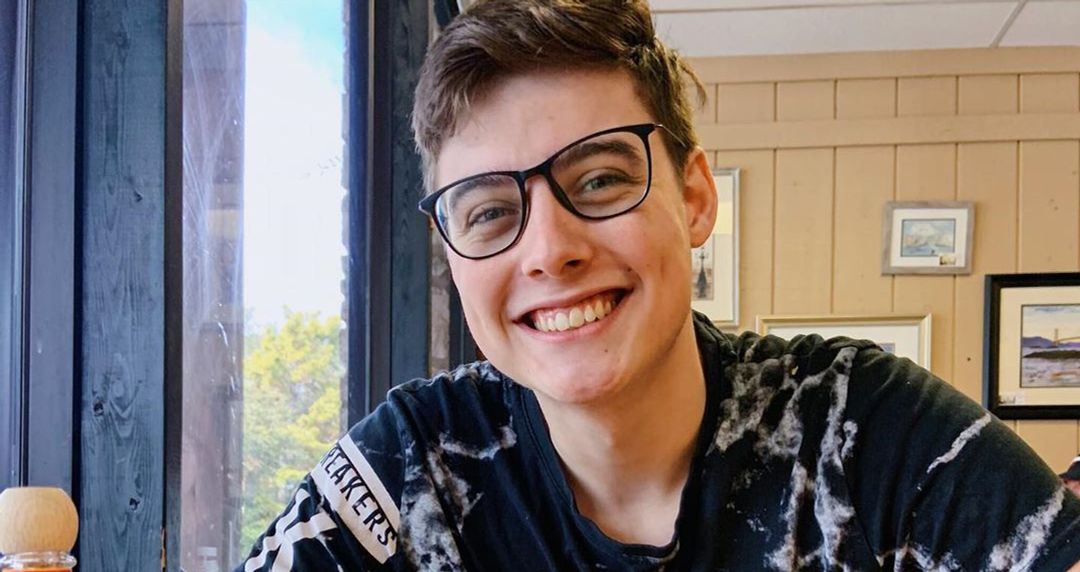 On 22nd August 2020, Camryn announced via her Instagram page that Landon had passed away. She stated that Landon died six days after getting into a coma on 13th August. Camryn didn't detail the cause of Landon's comma, but she stated that 'he died saving the lives of others.' She added that she was in great pain, and expressed regret that her husband didn't live a full life. Her Instagram post read:
"This isn't how things were supposed to go. He was meant to make it to his next birthday. He was meant to walk his daughters down the isle. He was meant to die old with me. Words cannot come close to describe the pain I feel. All I can do now is make sure our girls know how much he loved us. He's looking down us from heaven and his light will shine through the clouds when we look up at him. May he rest peacefully."
We suspect that it will take a while before Camryn resumes content creation on YouTube. Landon formed a big part of her life, and the content the pair used to create. However, it doesn't mean that Camryn will stop creating content. In a June 2020 Q&A, Camryn revealed that she'll probably create YouTube content for the rest of her life. Landon, on the other hand, had planned to gradually step away from the channel due to his career choice. Camryn said:
"I don't think I'm ever going to fully stop doing YouTube. I don't think we are ever going to be like completely off of YouTube. Maybe really further down the road we might not post us much… I don't plan on ever fully quitting YouTube, at least for a really really long time."
Camryn and Landon started dating in June 2015, got engaged in June 2018, and got married in June 2019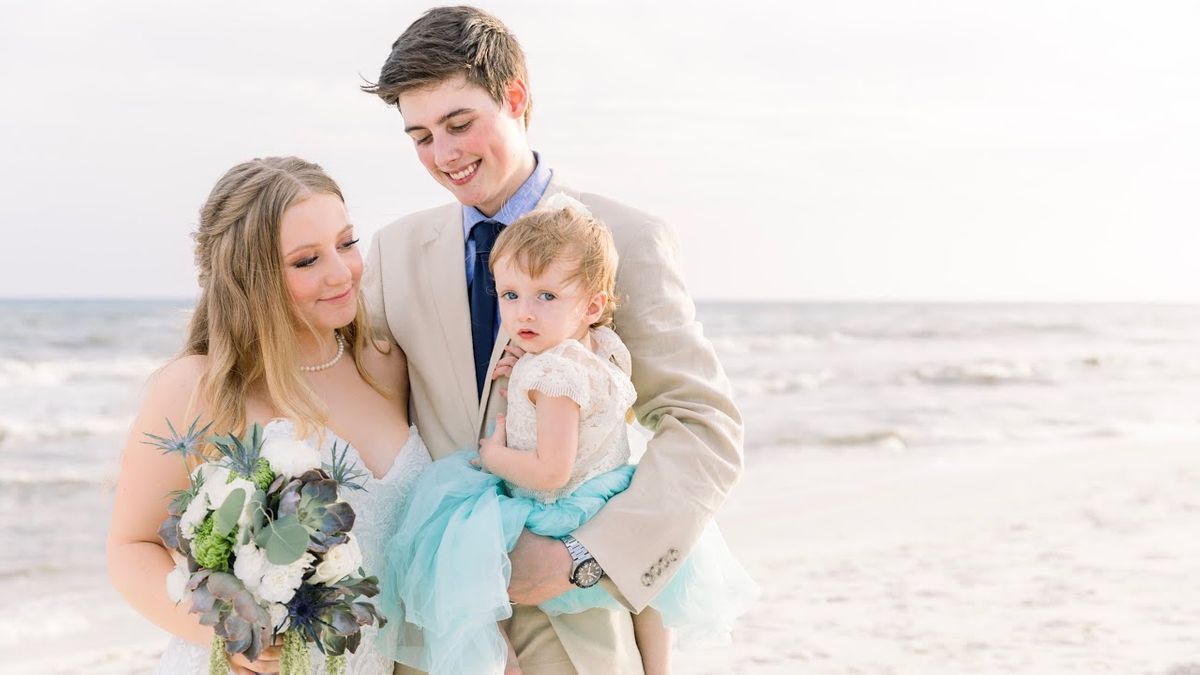 Camryn and Landon met at the end of 8th grade. Landon asked Camryn to be his girlfriend in June 2015, and the couple started dating. Three years and one baby later, Landon decided to ask for Camryn's hand in marriage.
At the time, Camryn was living in Florida while Landon resided in Texas. Landon didn't have a proposal plan, but he bought a ring and traveled to Florida to spend time with Camryn and Collette. After what Camryn described as 'kind of crappy day,' the couple had dinner before Landon ushered Camryn to a romantic spot at the beach.
Camryn could tell that something was up because Landon was being overly romantic, and he looked nervous. Landon went down on one knee as the couple slow-danced to Ed Sheeran's Perfect. In hindsight, Camryn felt that Landon's decision not to film the proposal made the moment more authentic. She explained in an early July 2018 video:
"I'm very glad he didn't [film the proposal], because it was just a personal time that I felt like I wouldn't want it to be ruined by having to act a certain way or feeling like I have to plan for the camera. It was a very personal thing and we are both very… I wouldn't have wanted anyone else there."
The couple didn't film the proposal, but the best moments of their June 2019 wedding, from the preparations to the ceremony, were captured on camera and posted on YouTube.
Camryn had a better experience giving birth to Delilah than she had giving birth to Collette
Camryn's first pregnancy came after she failed to follow the instructions of her birth control. She first told her brother about the pregnancy before informing Landon, and later her family. It took some time for Landon to accept reality, but with time and the support of his family, he embraced Camryn's pregnancy.
Camryn explained in a December 2017 YouTube video that she never considered abortion, but she thought about giving up Collette for adoption. However, she developed an intense love for her child and chose to keep her. Unfortunately, Collette's birth didn't go as planned because she arrived seven weeks before her due date. Camryn explained in a February 2020 video:
"Her birth did not go as planned at all. She was seven weeks early and I saw her for maybe a total of ten minutes on her birth day. She was transported to another hospital and it wasn't until two days later that I really got to hold her for the first time… and not only that, I don't love the way I was treated throughout the whole process. I didn't love the hospital I was at, I didn't like my doctor."
Camryn was better prepared for her second birth, and she had a bigger say on her health care. She opted out of a C-section because of the health risks involved and chose to deliver Delilah normally. Camryn knew that another surgical procedure would lead to future birthing complications as she wants to have more children in the future.
On 17th May 2020, the happy but exhausted mother posted a series of Instagram photos of herself and the newborn Delilah and attached the following caption:
"This was such a surreal moment. The feeling of pure bliss directly after experiencing the most intense pain of my life. It's so empowering knowing what my body is capable of; growing and delivering such a previous baby girl. I fell so incredibly in love with her the second our eyes met."
---