Bryan Cranston is an American actor and producer best known for his appearances in Malcolm in the Middle and Breaking Bad. Cranston decided to be a full-time actor during his mid-20s, but fame came much later. Malcolm in the Middle singled him out as a great actor, but it was his role in Breaking Bad that gave him global recognition.
Cranston played the role of a chemistry teacher who turned to the production and distribution of methamphetamine after being diagnosed with cancer. Walter White showed skill and cunning after becoming a drug dealer, but his marriage to Skyler White (Anna Gunn) was a complete mess.
In real life, however, Cranston has one of the most successful celebrity marriages. He has been married to Robin Dearden for over 30 years. This piece will look at Robin and Bryan's relationship, Cranston's unsuccessful marriage, the couple's daughter, Robin's career, and sex on a train.
Robin and Bryan started dating after he held a gun to her head in an episode of Airwolf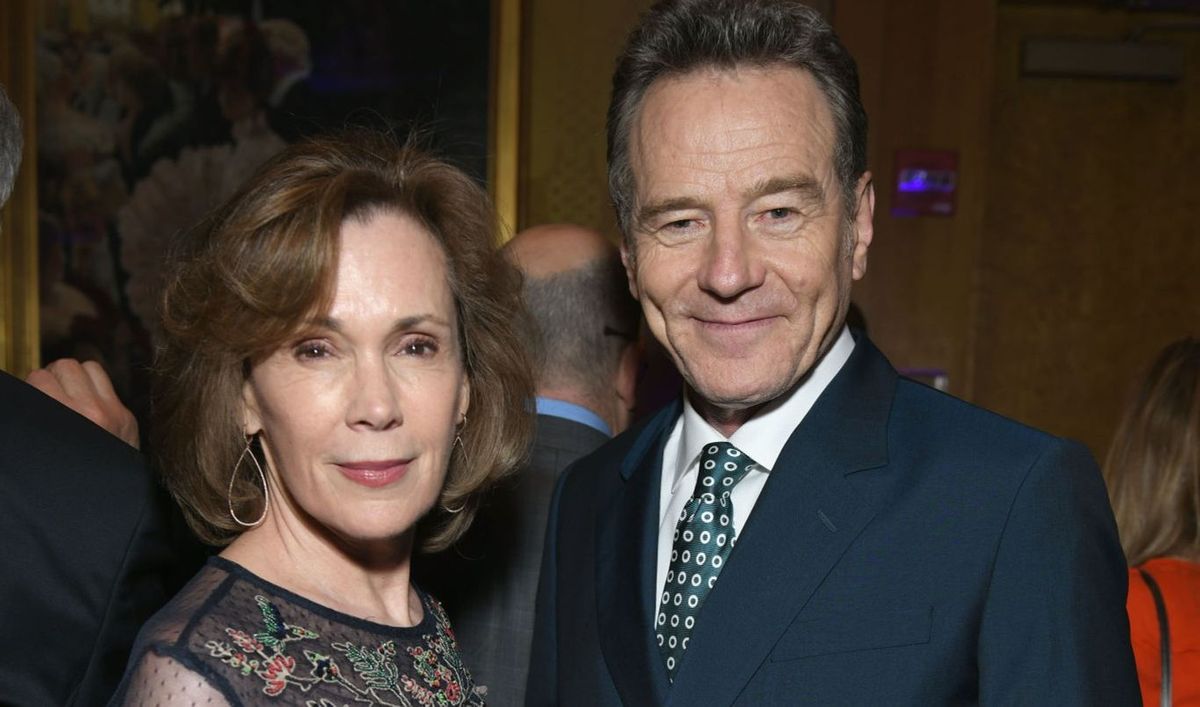 Robin and her husband met in 1986 during an episode of Airwolf. Cranston was that episode's villain – a jilted lover who hijacked a sorority reunion cruise. Robin was one of the sorority sisters held hostage by Cranston's character, and he held a gun to her head. However, Robin and Bryan were much more cordial off set than they were on set.
The couple thought that the TV series was 'terrible,' but they both claim that it changed their lives. They had an instant connection, and they flirted a lot, but one slight inconvenience stood between them and a whirlwind romance. Both of them had partners at the time, so after shooting the episode, they went separate ways.
Fast forward one year, they met again and continued from where they'd left off. Looking back, the couple feels that the one year they stayed apart helped them in the long run. Bryan told People:
"I think it was serendipitous, because, as Robin says, if we had been unencumbered at the time and started dating, she doesn't think that we would have stayed together. But because she had a boyfriend and I had a girlfriend, we were able to flirt without the heavy sexual tension, but there was sexual tension, let me tell you."
Bryan also feels that he and Robin were more mature after a year, and it helped their relationship.
Bryan proposed to Robin while they were taking a bath on New Year's Day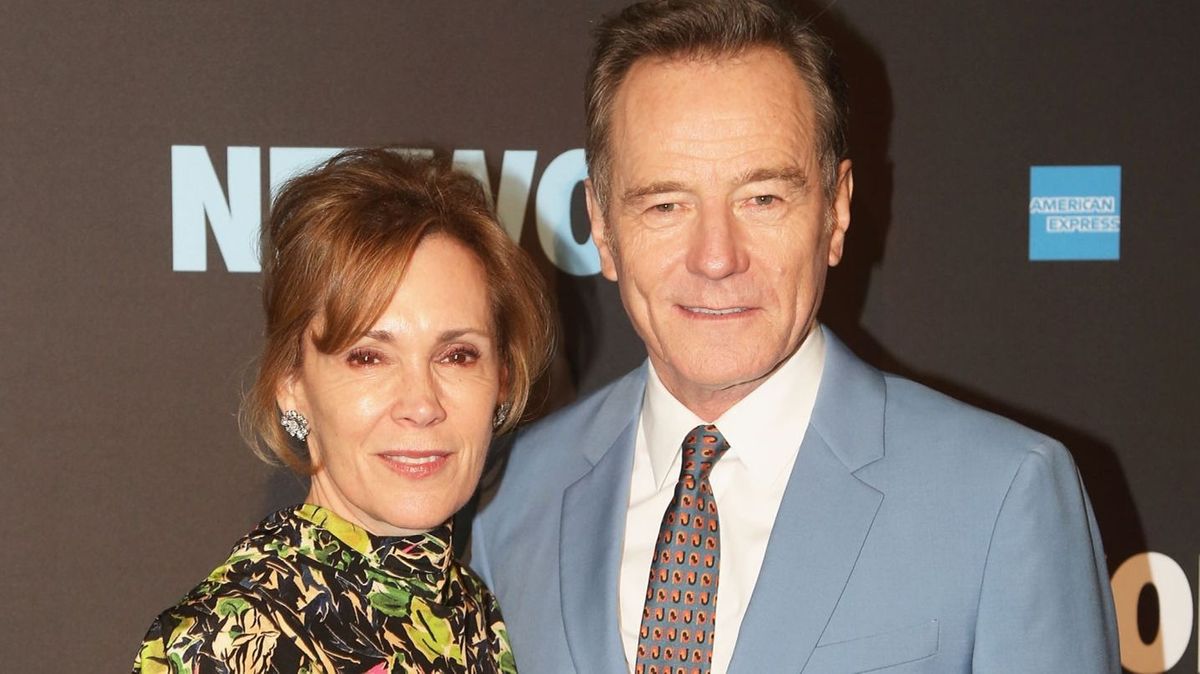 After dating for a while, Bryan felt that it was time to propose, but he was so nervous that he couldn't face Robin while doing it. So he asked Robin to have a bath with him and tied the ring on his baby toe.
The bath was positioned in a way that both Bryan and Robin faced in the same direction. Bryan started his speech about how much he loved Robin, but she felt awkward because Bryan kept pushing her head back whenever she tried to look at him. Finally, Bryan said, "Here's your ring, but I can't reach it. Take the ring off my toe."
Robin told Steve Kroft on 60 Minutes that she loved the hilarious proposal, and that it was romantic. Bryan and Robin tied the knot on 8th July 1989.
Robin and Bryan's daughter Taylor Dearden is an actor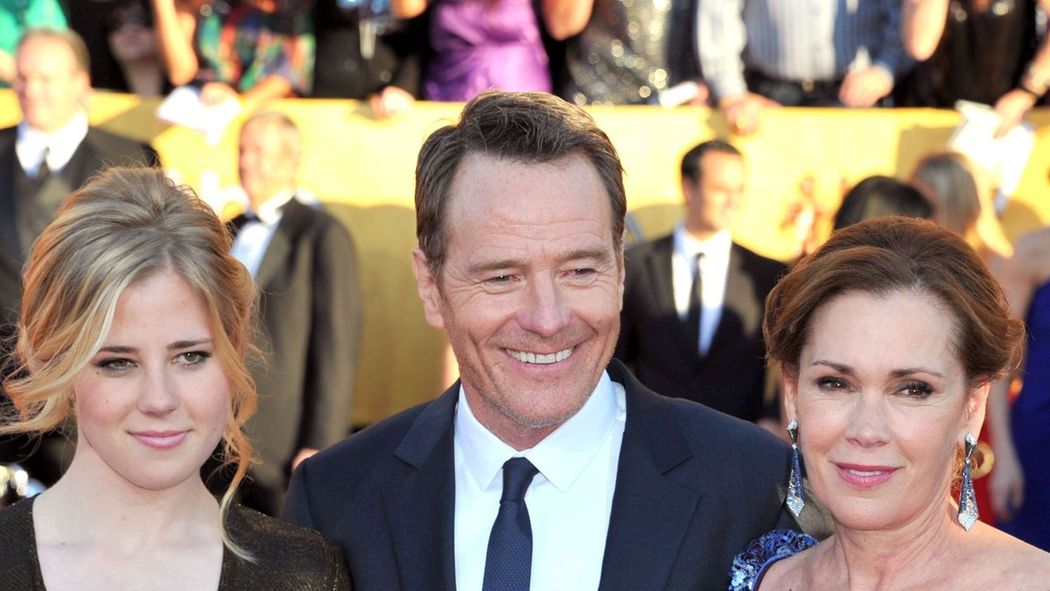 Robin and Bryan welcomed their only child Taylor Dearden on 12th February 1993. Taylor inherited the acting bug from her parents, and she has appeared in several shows and films. In 2010, she played the role of a sad girl in an episode of Breaking Bad, and in the coming years, she landed roles in short films.
In 2016, Taylor played the role of Ophelia Mayer in the MTV show Sweet/Vicious. The show received critical acclaim for its portrayal of sexual abuse, and Taylor received praise for her acting, but the series ended after one season. In 2018, Taylor appeared in the Netflix mockumentary American Vandal alongside Travis Pope and Tyler Alvarez.
Bryan's first marriage to writer Mickey Middleton ended amicably in 1982
Cranston and writer Mickey Middleton got married in 1977, but they dissolved their marriage in 1982. He told the Financial Times that the pair weren't in love. He explained:
"She wanted more than anything a house, a baby and to be in the church choir, and by the time I was courageous enough to face that we were already married. We realized we loved each other as people but weren't in love with each other."
The relationship ended amicably, but it wasn't the case in a relationship Bryan had with a woman named Ava. Bryan revealed in his autobiography A Life In Parts that Ava didn't take it well after their relationship ended. Ava stalked him and followed him to New York after he landed an acting job in The Big Apple.
She left him threatening messages, and at one time, Bryan fantasized about killing her after she came looking for him at his apartment. After that eye-opening experience, he learned to channel his anger into the characters he played and also appreciated the importance of therapy. Bryan had a troubled past, and therapy helped him and his siblings cope with their dysfunctional parents.
Therapy is also one of the reasons why Robin and Bryan's marriage has survived for this long. The couple has an agreement that whenever any of them suggests therapy, the other party has to agree. Bryan told The Irish News:
"I might say, 'I'll probably listen because I don't have anything to say', but every time, without exception, I'll engage, and pretty soon both of us are involved. And every time, we've always left there holding hands and just a little bit closer. We've been married 27 years and therapy had definitely helped secure our happy marriage."
Robin and Bryan were caught having sex on a train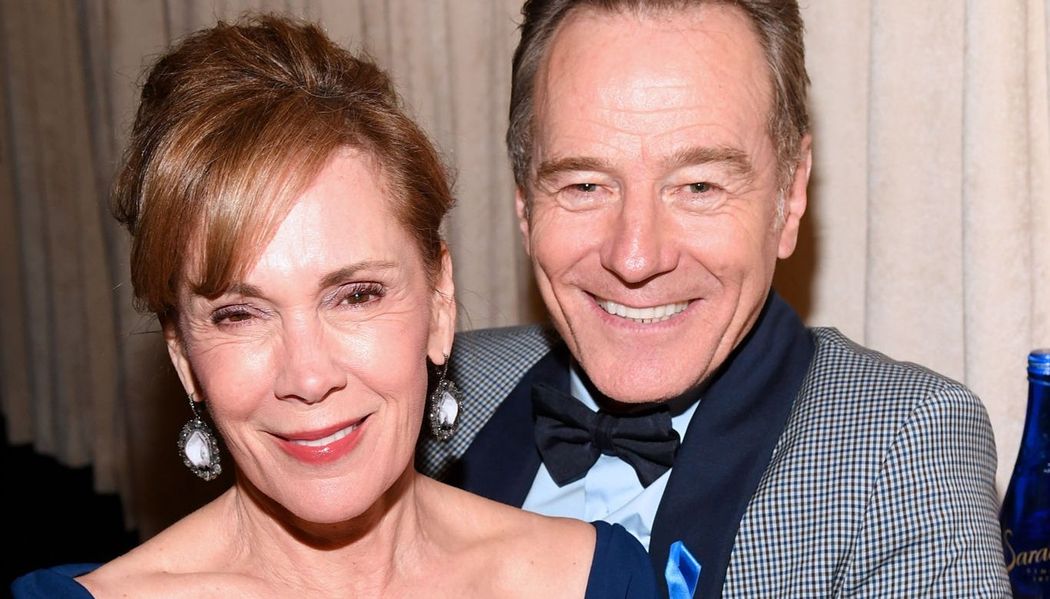 Bryan and Robin are still attracted to each other after 30 years of marriage, and they are certainly not a boring couple. On their 28th wedding anniversary, they took a trip to Europe and decided to take a train from Switzerland to Italy. Part of the journey involved a 50-minute long tunnel ride, and their travel agent told them that it was 'traditional' for lovers to 'take advantage of that time.'
The couple took advantage, but Bryan told Conan O'Brien that 50 minutes weren't enough. He said:
"We're reclining, going, and we're enjoying our love making. Within a short period of time, I start seeing the features of my beautiful wife's face, and I'm thinking my eyes are getting acclimated to this… Within seconds, WHAM, we're out in broad daylight."
Robin panicked as the light revealed the two lovers in the throes of passion. Bryan added, "And my gorgeous wife says to me those three words you always want to hear, 'Get off me.'"
---