Elliot page (formerly known as Ellen Page) is a Canadian actor who shot to international fame for playing the title role in the 2007 film Juno. Page's performance earned him nominations for an Academy Award, a Golden Globe, and a BAFTA. Elliot started acting as a child actor in the television series Pit Pony.
He earned a Young Artist Award for his role before starring in the 2005 film Hard Candy. Page cashed in on the success of Juno by appearing in a slate of films including Whip It, Inception, and Tallulah. Elliot is currently riding high on his acclaimed portrayal of Vanya Hargreeves in Netflix's The Umbrella Academy.
This piece will look at Elliot's personal life. It will look at his sexuality, his wife, and his parents.
Page came out as gay in February 2014 and as transgender in December 2020
In February 2014, Page delivered an eight-minute speech at the Time to THRIVE conference in which he came out as gay. He stated that he had a personal obligation and a social responsibility to make a difference by coming out to the world. Page stated:
'I am tired of hiding and I am tired of lying by omission. I suffered for years because I was scared to be out. My spirit suffered, my mental health suffered and my relationships suffered. And I'm standing here today, with all of you, on the other side of all that."
Page then told The Guardian that he'd pretended to be straight for all that time because he wanted to fulfill his ambitions without attracting attention to himself. However, the double life he had eventually took a toll on him, and a month before the event, he decided to come out via his speech.
Elliot's revelation freed him, and everyone at his subsequent X-Men: Days of Future Past reshoot told him that he seemed different. "And I was totally different!" Page said. "Just the immediacy of how much better I felt. I felt it in every cell of my body." Page's revelation gave him a voice, which three years later, he used to call out Brett Ratner for 'outing' him without concern for his well-being.
Page accused Ratner of directing a sexually graphic comment towards him and another woman before filming for X-Men: The Last Stand started. Anna Paquin, a co-star in the film, supported Elliot by writing on Twitter that she was there when Ratner made the comment.
In early December 2020, Page came out as transgender and announced that his pronouns are he/they. He stated via an open later that self-love fueled the pursuit of his authentic self. Page wrote:
"I love that I am trans. And I love that I am queer. And the more I hold myself close and fully embrace who I am, the more I dream, the more my heart grows and the more I thrive. To all trans people who deal with harassment, self-loathing, abuse and the threat of violence every day. I see you, I love you and I will do everything I can do to change this world for the better."
Elliot and his wife Emma Portner announced their secret marriage in early January 2018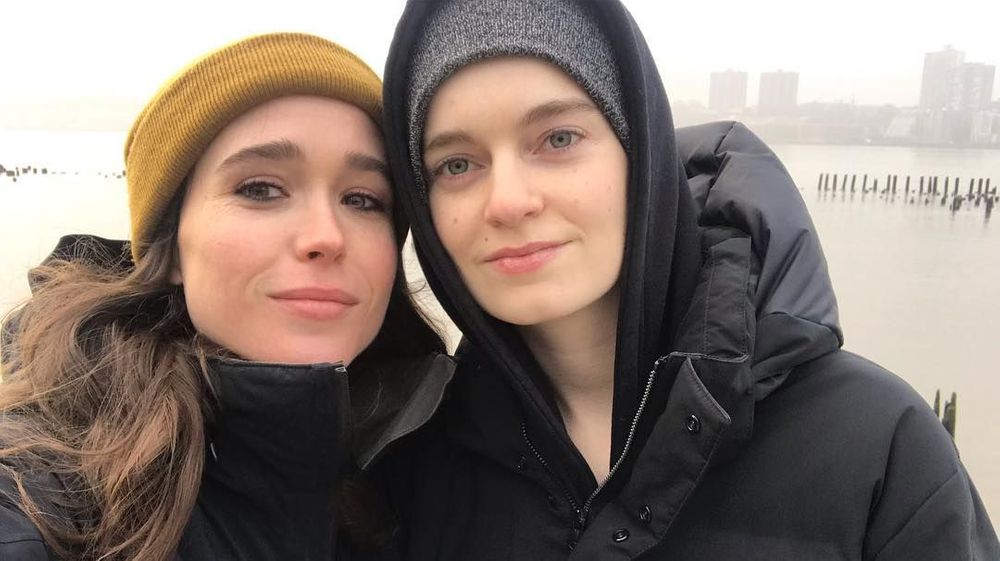 In early January 2018, Elliot and Emma shared photos of wedding bands on their hands. "Can't believe I get to call this extraordinary woman my wife," Page wrote on Instagram. Like many a modern romance, Page and Emma started dating after Page noticed Emma online. "I thought, damn, this girl is so talented and so cool," Elliot told The New York Times.
Page and Emma were always destined to be together. When she was 12, Emma saw Page on-screen, and something inside her told her that she would cross paths with him. "I watched one of Ellen's films when I was about 12 and I remember my friend saying: 'You are just like this girl,'" Portner told The New York Times. "I knew we'd cross paths someday – I just wasn't quite sure when or how."
Elliot rarely danced before he met Emma, but today, he is a skilled dancer because of her. Emma started recording her dances at the age of 12, and as time went by, she accumulated a decent following on social media. Her videos also attracted the attention of musicians and event planners. In 2015, Emma co-choreographed and performed in Justin Bieber's video for Life is Worth Living.
You can find videos of Elliot and Emma dancing on Emma's social media pages. When they aren't working, or dancing, Elliot and Emma hike or attend a hockey game. "We're both Canadian, so of course we have to go to hockey game," Page told The New York Times.
Elliot's divorced parents found it hard to support his acting career as they worked full-time jobs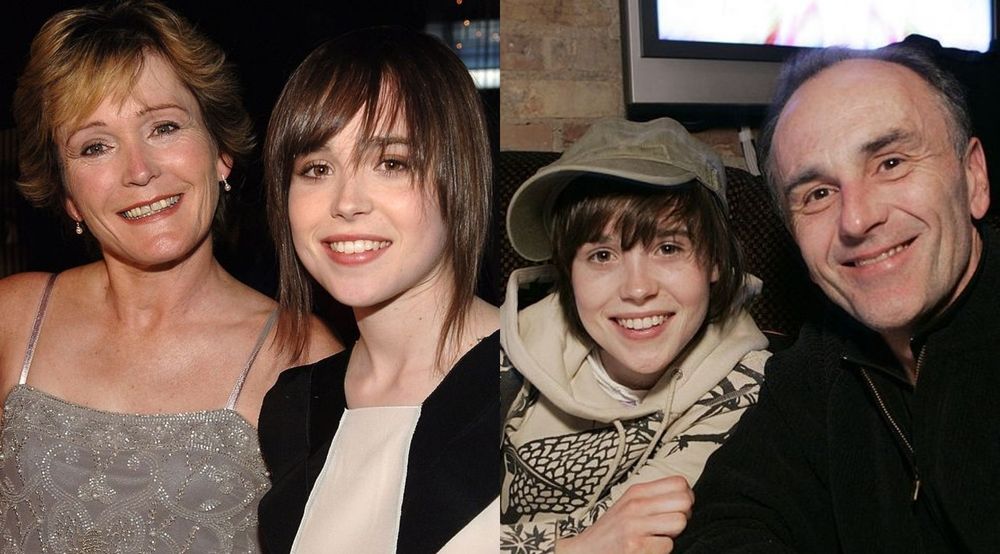 Elliot Page was born on 21st February 1987 in Halifax, Nova Scotia, to Martha Philpotts and Dennis Page. Martha and Dennis divorced when Elliot was a toddler, forcing him to split his childhood time between his mom and dad. Elliot told The Guardian that he loved growing up in rural Nova Scotia: "You are just surrounded by so much beauty and stillness."
Page's parents instilled in him the need for a good education from a young age, and even when he expressed his desire to pursue acting, his mom insisted that he could only do so by going to university. Elliot's passion for acting sprouted after he watched The Phantom of the Opera in Toronto. He told The Guardian:
"I asked my mom, 'What school do I got to to learn how to be Christine?' and she said, 'You go to university.' And I was like, 'You'll come with me, right?' She was like, 'Honey, by that time, I think you won't want me to.' I was like, 'No, don't say that!'"
Elliot didn't have to wait till university to start his career as at the age of 10, he landed a role in the TV series Pit Pony. Page learned how to be independent from a young age, as his parents couldn't accompany him on set due to their full-time jobs. "We'd finagle it so, say, the horse-wrangler's daughter was my chaperone," Page told The Guardian.
By the time he was 16, Elliot lived alone in Toronto. He then landed a role in the American pedophile film Hard Candy. The film explored a hard subject, but Elliot revealed that his parents trusted him despite the subject matter of the project. He said:
"Yeah, Hard Candy was intense. My dad came with me to do that. But they were always cool with the subject matter, they trusted me. I think back now to the idea of your daughter moving out at 16, when you're a child actor. But I was so disciplined. I knew this is what I wanted to do."
---