Ellen Page is one of the most outspoken gay activists. She gained her popularity after appearing in the film "Juno" in 2007. The film went viral and won an Academy Award and earned her a nomination as "Best Actress" in a leading role. "Juno" opened up her career doors in Hollywood and she started getting attention. The attention she received also came with a lot of pressure about her sexuality from not only tabloids and fans but also fellow Hollywood stars. From someone afraid to come out to the confident lady that she has become after a lot of trauma and struggle, Emma Portner must be exceptional to have won the heart of this incredibly fierce lady.
In 2014 at a Human Rights Campaign, Page came out and gave a moving speech about her struggles in her career in Hollywood as a lesbian. As part of her campaign on LGBTQ issues, she starred in a documentary series called "Gaycation" to let the world know the struggles that the LGBTQ face.
She is now living a full life and having found perfect love in Emma Portner, her fans have been curious and have been keenly following their love life. Indulge us as we dig deep to get to know more about this lovely contemporary dance star Emma Portner.
She is also from Canada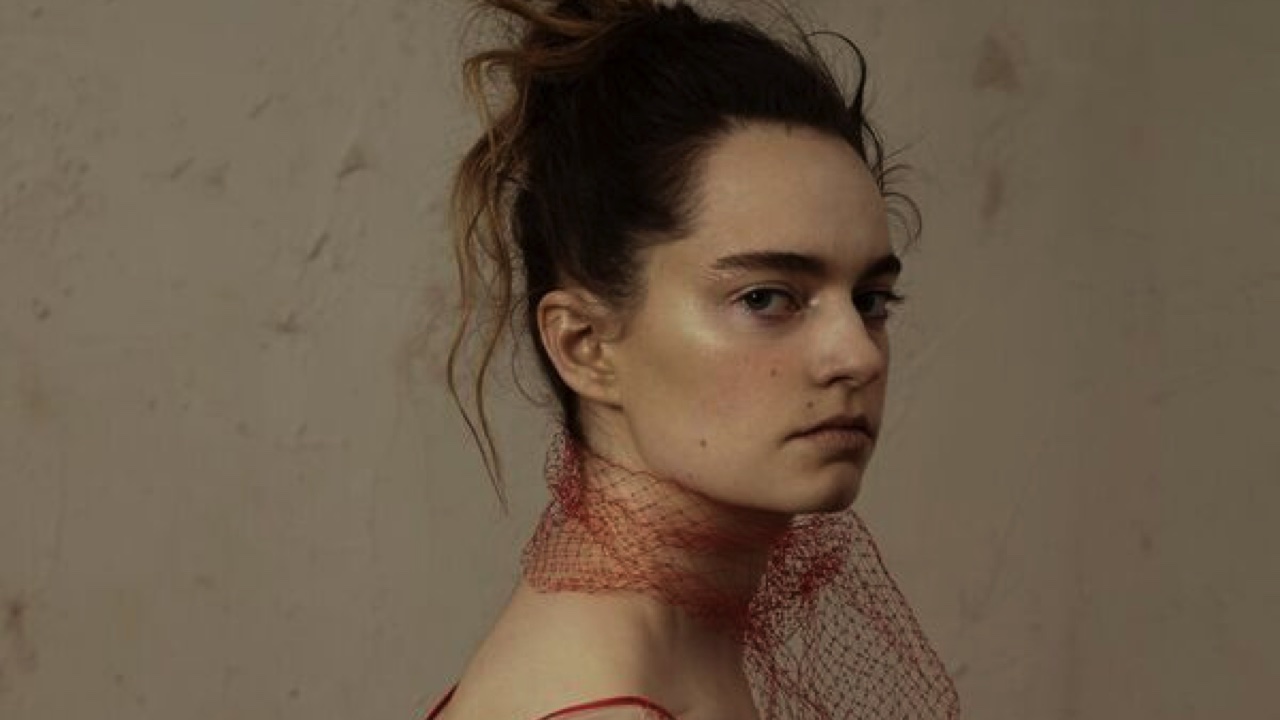 Emma Portner was born in 1994, and like her partner Page, she grew up in Ottawa, Ontario, Canada. She was an only daughter of her parents, Mother Heather Portner and Father Don Portner who are also Canadian. Portner has two brothers, Dylan and Quinn. She attended St Peters School in her early teens, and when other kids her age spent their summers holidaying and enjoying themselves, she spent her summers perfecting her dancing talent with the National Ballet of Canada and Leeming DanceWorks.
She realized later on that ballet was not her style, and she, therefore, got away from ballet and joined Canterbury High School to nurture her talent and develop her niche. At 16 years, she knew she wanted to pursue contemporary dancing, and she, therefore, moved to New York and studied contemporary dancing at the Ailey School.
She got her breakthrough as a teenager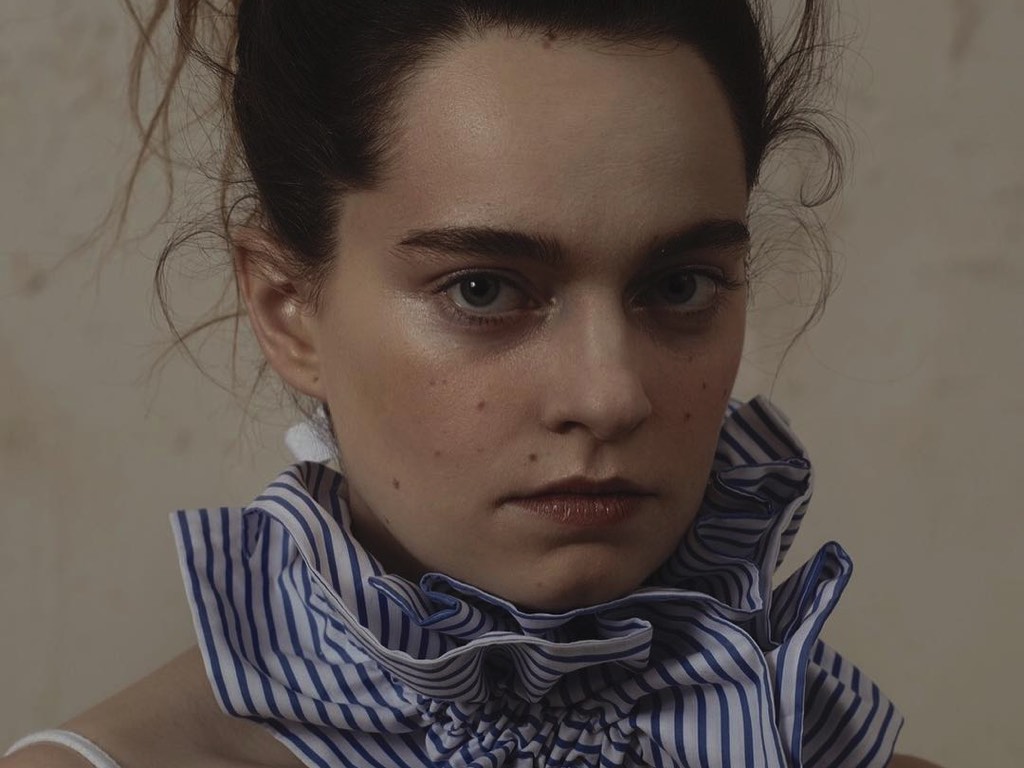 While many people have to wait and struggle for many years before getting their first gig to push them to fame, Portner was lucky to get her breakthrough immediately after she moved to New York at the age of 16. Having started her career at three years old, and going through intensive training every summer may be the reason for the breakthrough. Sacrificing her summer holidays did work to her advantage after all.
Her video "Dancing in the dark" which she choreographed and stared with Matt Luck, an LA-based dancer that she met immediately after relocating from Canada, went viral in 2012.
She worked with Justin Bieber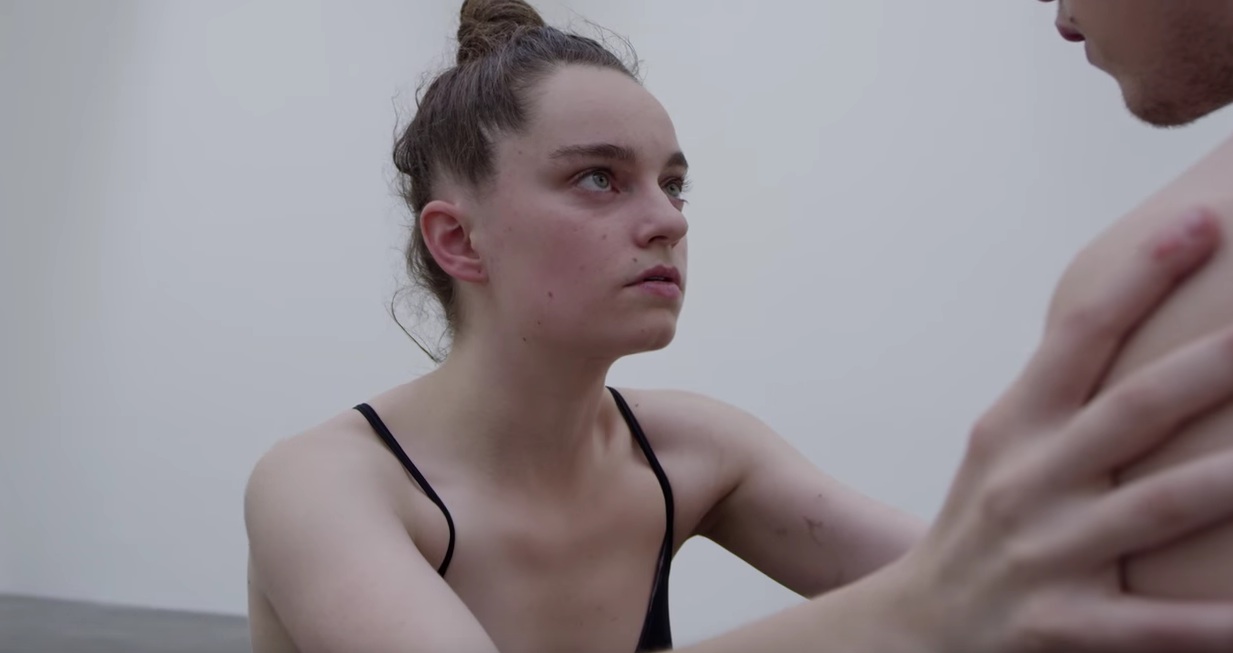 Her video "Dancing in the dark" opened many avenues for her, and she started receiving many offers and accolades earning her the title "The Young Choreographer" of the Year by American Dance Group. The video attracted hundreds of viewers online, including Parris Goebel.
Parris, who is a hip hop choreographer and had been given the responsibility of directing Justin Bieber's project; "PURPOSE: The Movement", contacted her. Justin Bieber wanted a unique and original dance video for each of his songs on his album "Purpose".
Parris contacted Partner and asked her to star in Bieber's song "Life is worth" living music video. Portner, who was given six hours to come up with the dance, did an excellent job. In an interview, she is quoted to have said that her idea was to make a video with a commercial platform but still be able to push the video in a new direction.
Her plan worked because the video has garnered Over 50 million views. The video was posted on YouTube in 2015 and features Portner in a dance duet with Patrick Cook. Go ahead and watch the video and be a part of the 51 million viewers, and you will see pure talent and professionalism. This is quite an achievement for Portner to have created such a powerful video with minimal time, a video that resonates very well with Bieber's song.
After such a huge success, Portner was asked by the creative director of Justin Bieber's "Purpose World Tour" Nick De Moura to be part of the tour and choreograph a part of it. Portner agreed to join the tour, which she expressed in an interview as something she would not have imagined doing. Portner acknowledged that the tour opened up her world to the elite world of artists and was an eye-opener. With the world now hers to conquer, she has offers right left and center with an influx of people contacting her to work in their videos and join in their tours. The opportunity to work with Bieber, she says, has taught her that she can be specific about what she wants and who she wants to work with.
This video, therefore, not only made her popular but has also helped her find her foothold in the dancing industry. At 22 years, she is the youngest woman to have choreographed a musical called "Bat out of Hell" on London's West End which is similar to the Broadway of England.
She has her own dance company
Before Bieber's video, Portner had already started garnering a lot of attention from people who appreciate contemporary dance. Her style, which is enticing and captivating showcases a young girl who is passionate, focused, and whose mission is to transfix the world of dancing.
Portner has gone against the norm in the contemporary dance world where it is expected for men to become more successful due to the imbalance of men to women in the contemporary dance. Boys only dance groups tend to get more attention, and they also tend to be paid better. To smash this gender norms and expectations, she prefers to portray an androgynous look adorning black t-shirts in most of her videos and not the expected ballet outfits.
All these have not deterred her from her primary purpose and it is with that in mind that she started her dance company Emma Portner and Artists, which she manages and directs. She encourages her class to explore, share, and push their own boundaries. She also teaches dance at the Broadway Dance Centre.
Her other popular videos include choreography for 'Tales of the City' a Netflix show for 'New York City Ballet' and a dance video with Maggie Rogers. She is also a member of a dance convention known as Peridance and Intrigue Dance Convention. She is full of energy maximizes her time by performing with a tap dance company called 'Dorrance Dance' to continuously improve her talent.
She met Page on Instagram – The couple married in January of 2018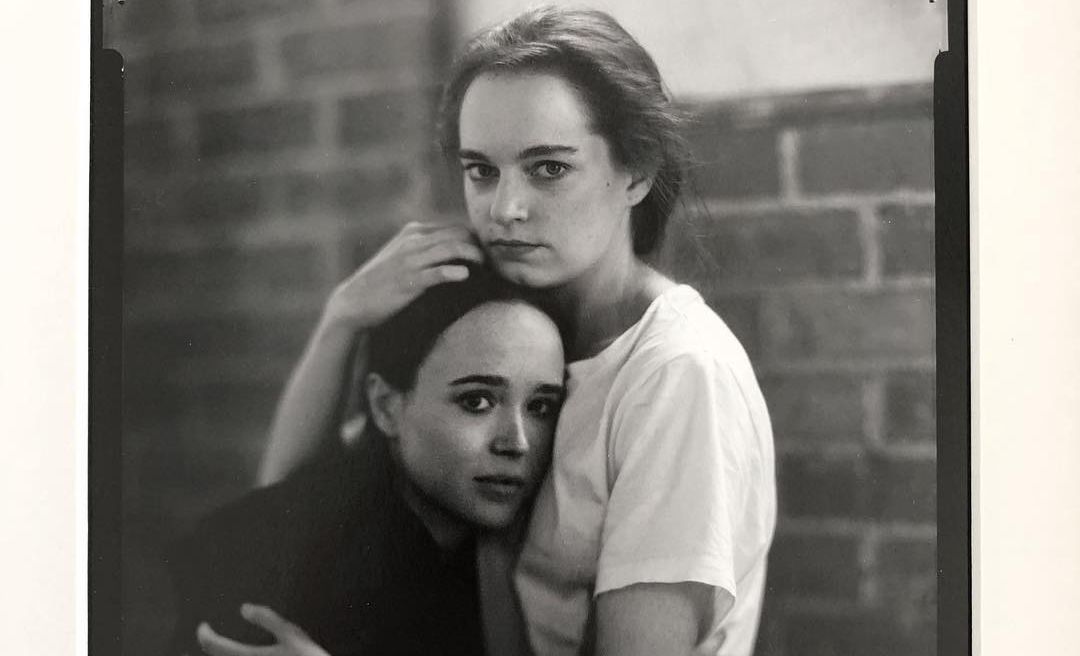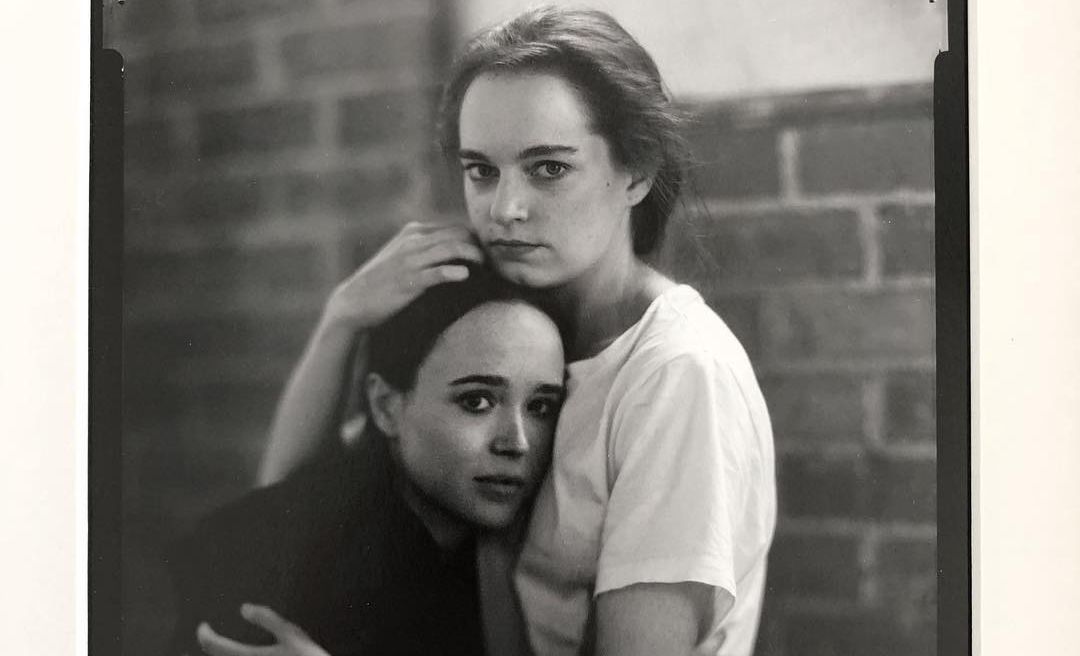 Portner is very active on Instagram and uses her Instagram page to promote her videos. Her Instagram page has over 200 thousand followers, and it is in the middle of all this attention that she caught the eyes of her wife Ellen Page. Portner had posted a video to a song by Sylvan Esso on her Instagram page which spurred Page's curiosity, and she sent her a message, or as Instagram users popularly know it, she DM'd her.
Portner, who was still a child when she first saw Page acting, confessed in an interview that "when she saw Page for the first time on a movie, she knew somehow that their paths would cross someday she just did not know how". According to Portner, her friend, who also saw the film with her did make a casual comment that she and Page have some similarities.
Page, on the other hand, was smitten when she watched Portner's video and was sure Portner was a really talented and cool lady. She says "she knew immediately that their creative spirits would be intertwined into something unique" and true to her word, their relationship has created something special not only for the two of them but for others like them who are watching in awe.
They started dating and opened up publicly about their relationship by posting pictures on Instagram. The couple eloped and got married in 2018 and have not been shy about showing their love to the world.
They made a public appearance together when Portner accompanied Page to the premiere of the film 'Flatliners'. They had earlier on that evening posted a selfie on Instagram showing how madly in love they are. They are often seen publicly holding hands, kissing and hugging, and they recently shared a topless photo of themselves hugging.
Her wife Page, who has been very vocal about her struggles with her sexuality, is using their marriage as a voice for the LGBTQ community and encouraging those struggling with identity issues to stop hiding.
The sky is the limit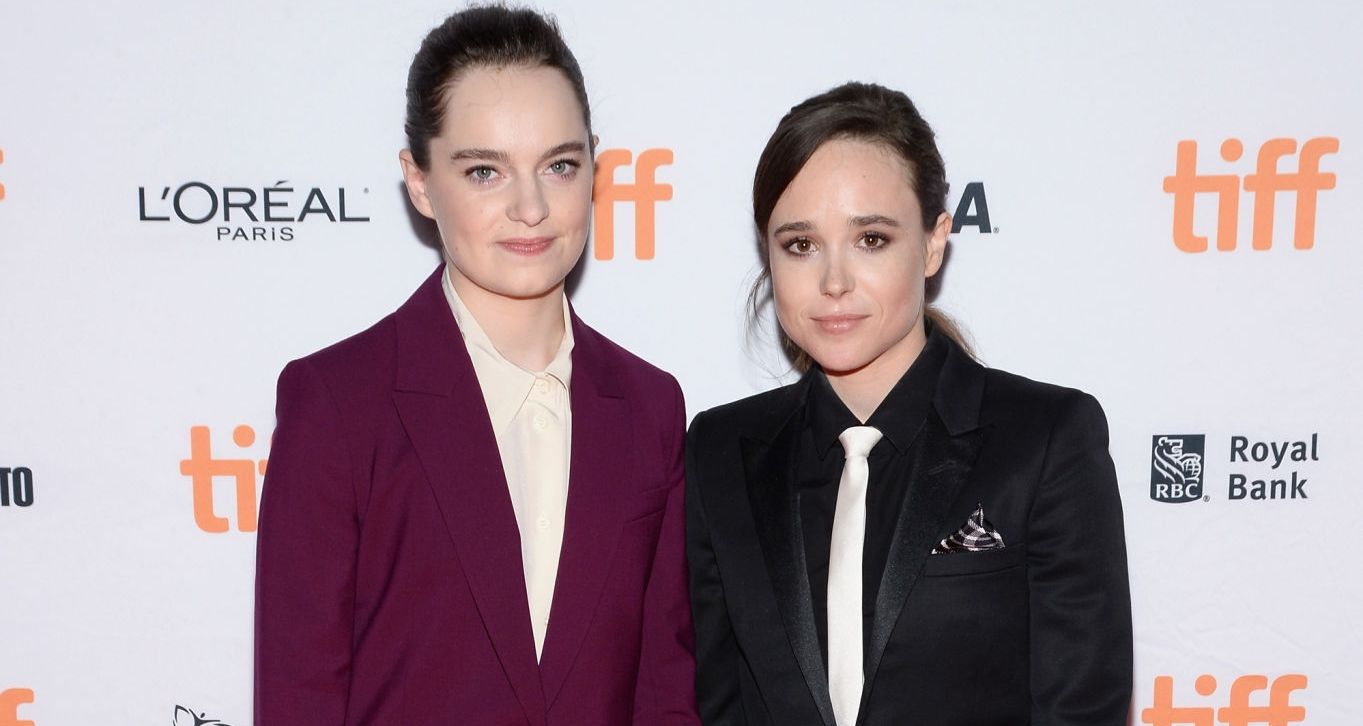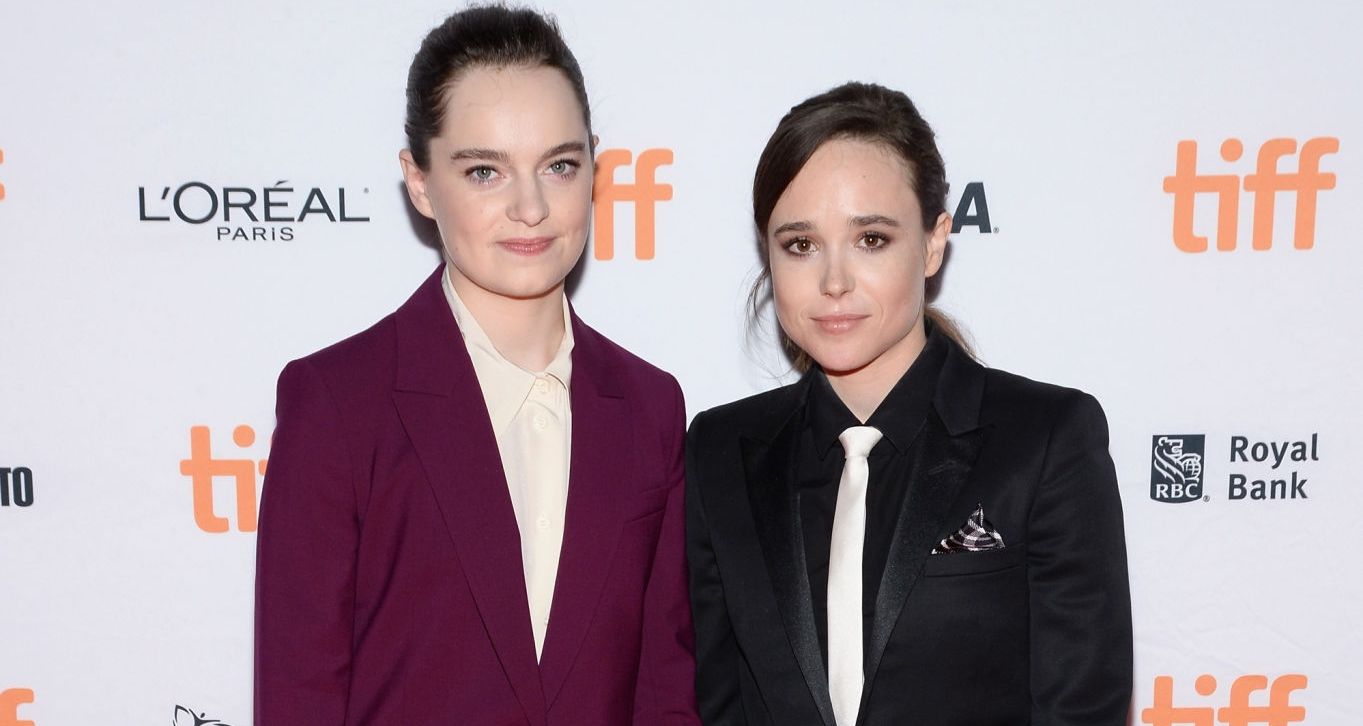 Portner is enjoying the attention and support from her wife. They have used this to their advantage and have collaborated and created videos that are quite sensual and intense, generating more likes on her Instagram page, and her popularity is growing every day.
The sky is not even the limit for this young and focused lady who has achieved so much at the young age of 25 when most girls her age are still trying to "find" themselves. With a wife like Page by her side, she will conquer the world of dancing. Their collaboration has also shown that they are magical together and we can only wish her luck as we wait in anticipation for more magic and sensual videos as she encourages and motivates other young girls to aim for the sky.
Also Read: The untold truth of Reese Witherspoon's husband, Jim Toth
---