Ken Roczen is a German motocross racer who became the first German in four decades to win an MX Championship when he won the 450MX crown in 2014. Roczen showed immense promise immediately after moving up to the 450cc by winning his first race as a rookie at Anaheim.
He defeated Ryan Dungey to the 2014 AMA Motocross Championship, and the following year, he won the 450-class Monster Energy cup. Unfortunately, Ken suffered a series of injuries in 2017 and 2018 that derailed his career.
However, he came back to finish fourth in the Supercross Championship and 2nd in the Motocross Championship. In 2020, he came in 3rd in the Supercross standings after picking up four wins throughout the season. This piece will look at Ken Roczen's personal life.
Ken proposed to his wife Courtney Savage as she helped him recover from his first career threatening injury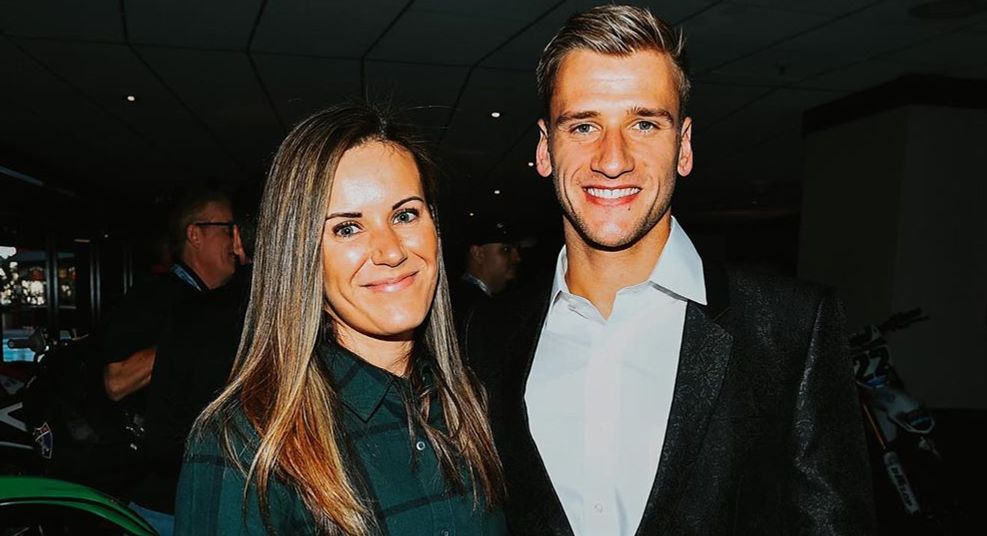 In 2017, Ken was favorite to win the AMA Supercross Championship after winning the first two races. However, Ken suffered a horrific accident in the third race that broke almost all of the bones in his left forearm. Ken had a difficult road ahead of him if he wanted to get back on his bike, but doctors advised him that there was little chance that he could resume competitive racing.
Ken and his then-girlfriend, Courtney Savage, decided to forget motorsport altogether. They stopped talking about it, watching races, and they unfollowed anyone associated with the sport. "The last thing you want to do with an injury like this is watch other guys win," Ken told ESPN.
Savage rarely left Ken's bed as he recovered enough for the next surgery. They played cards, updated loved ones about Ken's condition, and talked about their future together. Savage's support through that difficult period convinced Ken that she was the woman he wanted to spend the rest of his life with. On 17th February 2017, Ken proposed to the love of his life at a coffee shop.
"I knew for a while that we were going to be together for a long time," Ken said. "All of this confirmed it for me, and I wanted to propose in Vail. It's a positive place for us. I called her dad from the hospital and got his blessing."
Ken got back on the track after a year of recovery and showed that he hadn't lost his skill. However, he wasn't 100% recovered, and in February 2018, he suffered fractures in his right arm after another accident. He miraculously got back to the track several months later and competed in the 2018 Motocross Championship.
In late 2018, Ken and Savage got married. He told Motocross Action Magazine that marriage wasn't something he wanted to do until he met Courtney. "My parents were not married, and it was just something I never really wanted to do – until I found Courtney," he said. "Courtney was there when nobody else was."
Ken's parent's RV once caught fire as the family travelled across Europe to support Ken's career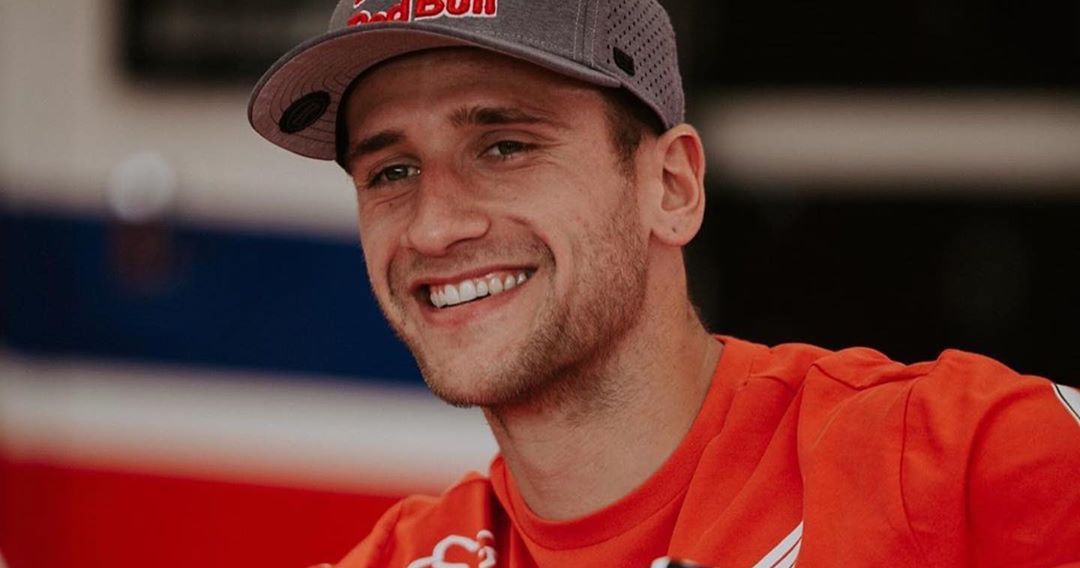 Ken was born on 29th April 1994 near Leipzig, Germany. His father, Heiko Klepka, was a rider who ran an amateur racing team, but he didn't make a lot of money. Ken started riding at the home track when he was 3, and his talent was noticeable from the off. 
Roczen started racing competitively soon after getting on the bike. Most times, he competed in higher age groups because he was too good for his peers. Ken's parents didn't want to waste his talent, and so they traveled with him to competitions all around Europe. 
The family's RV took a lot of punishment as it traversed the continent. On one trip to Italy, the old workhorse caught fire, but it kept trundling on. Sponsors started coming in when Ken was 9, and it helped lessen the load on his parents. Ken's dad supported him throughout his youth, but they parted ways when Ken signed with RCH Suzuki. In an interview with Motocross Action Magazine, Ken explained the decision to split with his dad:
"I decided that we needed to part ways for a little bit. I did not really see us moving forward and getting any better. We both needed to reset our lives, so that was pretty much that."
Ken's parents were devastated after he suffered his injury in 2017. His mom, Steffi Roczen, had never watched her son race as she couldn't bear watching his son crash. When she first saw him in the hospital bed looking frail, Steffi burst into tears. "I gave him a hug and didn't want to let him go from my arms," she told ESPN.
Ken was scared that Heiko would blame him or his bike for the crash. However, he ended up having one of the best times with his dad because, for the first time in Ken's life, they talked about something other racing. Ken told ESPN:
"With me and him, it was always about racing, That was the first time in my life I was at home and could do something other than work out and go to the track."
---