King Von (real name: Dayvon Daquan Bennett) was an American rapper who gained fame following the success of his December 2018 single Crazy Story. He released the song after signing to Lil Durk's label, Only the Family. Von released Crazy Story 2.0 in May 2019, and in September 2019, he released the song's third rendition, Crazy Story Pt. 3.
A week later, Von released his debut mixtape Grandson, Vol. 1. The project debuted at number 75 on the Billboard 200 and number 27 on the Hip Hop albums chart. King Von continued to release viral music in 2020 before his unfortunate demise on 6th November 2020 cut short his promising career. Von passed away as a result of a gunshot wound inflicted during a shootout outside an Atlanta nightclub.
This piece will look at King Von's parents and his children.
Von's mom often clashed with his had because he wasn't there to support the family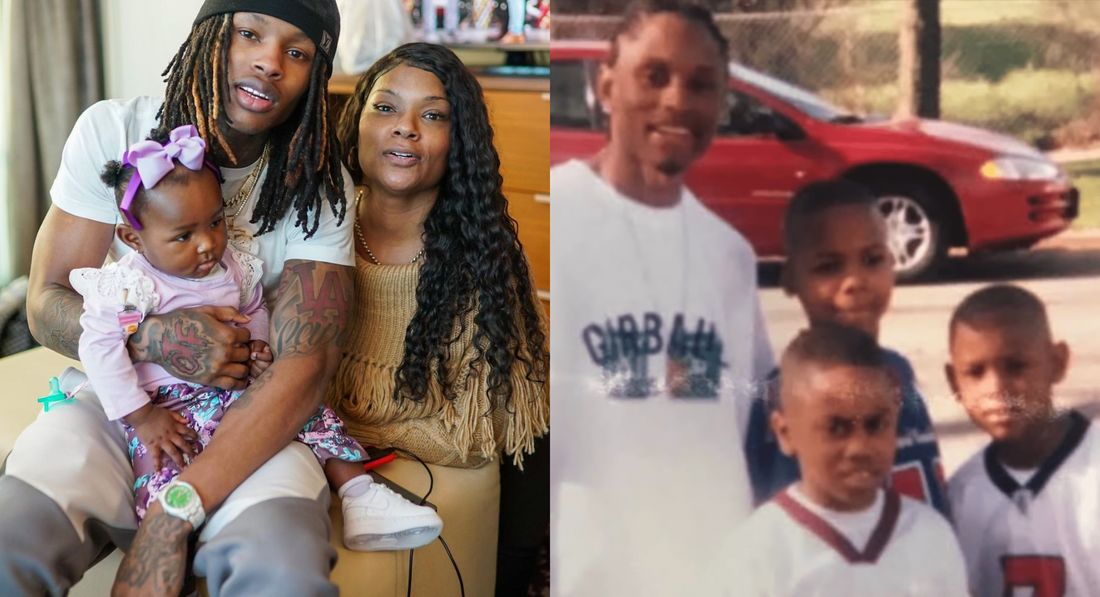 King Von was born on 9th August 1994 to Taesha and Walter E. Bennett. He grew up alongside four half-siblings: Kayla B, Yung Bogo, Sky, and Louie V. Taesha mostly raised Von alone as Walter's spent a lot of time in jail. She often fought with Walter as he was rarely around to support the family.
In the streets, Walter was referred to as Silk and was reportedly a legend in his hometown. He passed away when Von was 11 years old. King Von's uncle alleged that Walter died as a result of a gunshot wound inflicted by a sniper from a rival gang.
Despite being in and out of Von's life, Walter made a big impact on his son's life. Von only knew his dad for three years as they first met when Von was eight years old. King Von mentioned Walter in the song Exposing Me: "Rest in peace to Silk from Ada Park, that was the older me." He also dedicated an Instagram post to him with the following caption:
"Men this due right here is the definition of #Real. He taught me so much when it came to the street shit choosing your circle wisely and most of all #Loyalty… #SILK ADA PARK FINEST… When it comes to being a real loyal standup Nigga it was him I miss you Homie and the streets an most definitely your kids do too… Chicago haven't been the same since you left and it would never be the same."
Von owned the royalties to his music ensuring that his two children are financially secure for life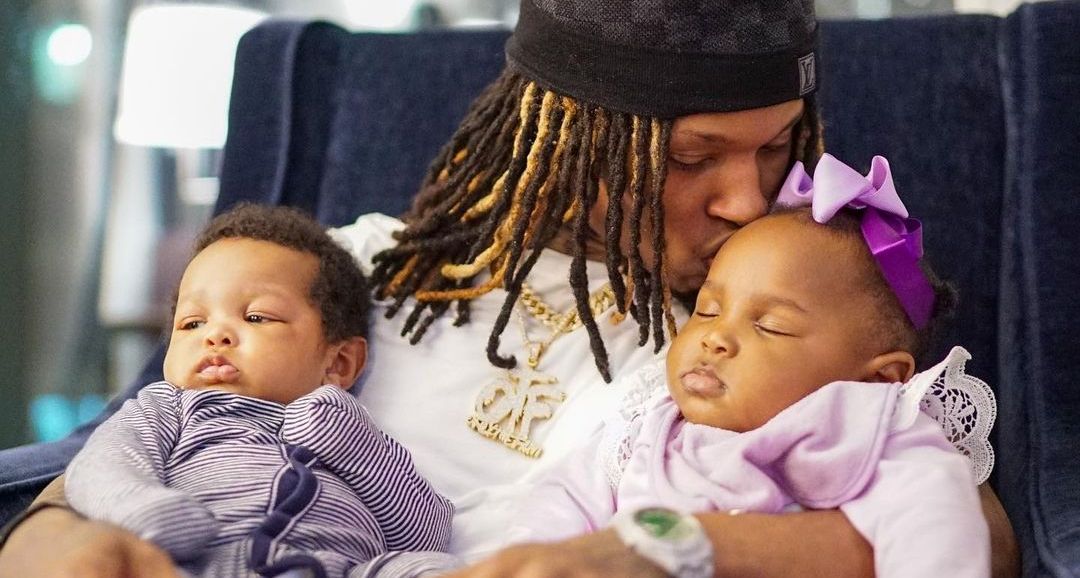 King Von left behind two children after his death. A post by one of his baby mamas, Kema, suggests that Von had a premonition about his death. Kema wrote that King Von had 'prepped me for this' and 'coached on what to do if this happened.' The 8th November 2020 post also read:
"Von, baby I'm so lost. I'm so sorry, we always get into it and say things we don't mean, get back cool & laugh at it. You know my heart, you know I'll protect you & my son forever… We just talked and you told me everything was going to get better… You made it, you beat the odds. Your secrets are safe with me."
Due to safety reasons, King Von was laid to rest in a private ceremony held in Chicago on 15th November 2020. The location of the burial was kept secret; therefore, the media didn't cover it. However, Kema shared a photo on her Instagram Stories showing Von's kids standing next to his coffin. The kids reportedly cried as King Von's casket descended into the ground.
King Von's children need not worry about their future as their father made wise business decisions before his death. Von hadn't sold his publishing and he owned all of his royalties. The proceeds from his intellectual property will cater for his children and his family for life. Von's manager, Track, told DJ Akademiks:
"He owns all his masters. He wasn't an artist that sold his publishing. So, everything belongs to him. It's a blessing from God because his kids and his family will be good for the rest of they life. As a team, our number one focus is to make sure that his immediate family is taken care if. His mom. You know, his sisters, his brothers. Von had two kids. Just making sure they got a trust. Trust funds. Whatever income."
Von's kids can also count on the support of his ex, Asian Doll. In the aftermath of Von's death, Kema reached out to Doll via the following tweet: "Nothing I post is for disrespect. Me & Asian, we have been squashed shit for months. She doesn't have to go through this alone. I'll share my son with her." "Thank you, Kema," Asian responded.
Asian demonstrated that she is in good terms with Von's kids and their mothers by spending Christmas with them. She also alleged that she gave the kids $7,000.
The rumor claiming that Von was related to legendary gang founder David Barksdale is most likely false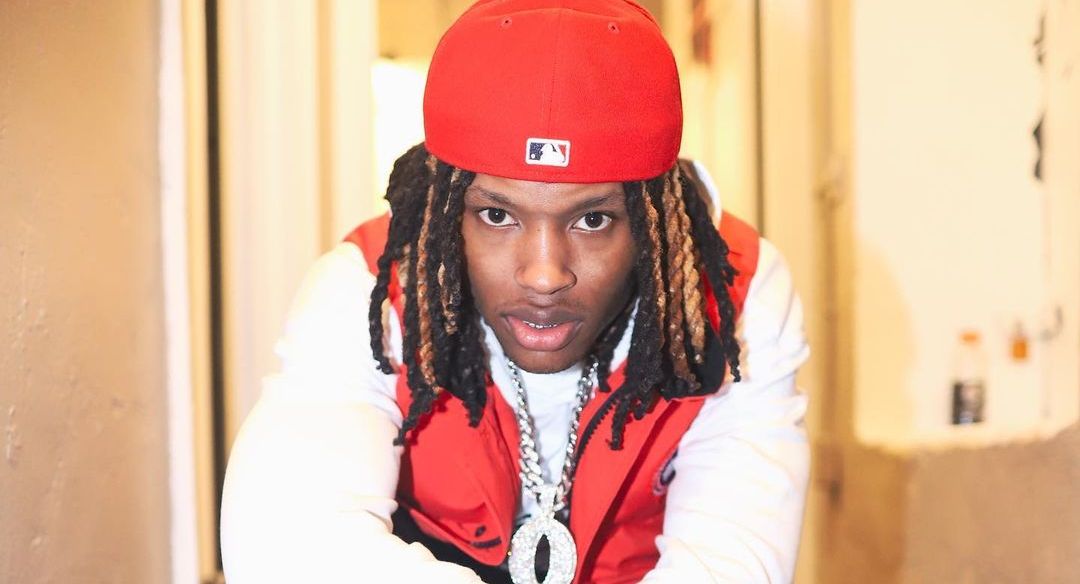 One of King Von's nicknames was Grandson as he was rumored to be related to Black Disciples' founder David Barksdale. David, aka King Dave, was raised in Sallis, Mississippi, alongside 12 siblings. He moved to Chicago in 1957, where he formed the Devil's Disciples gang. At the time of his death, the Devil's Disciples had morphed into the Black Gangster Disciples.
The group splintered into several gangs, including the Black Disciples. King Von was allegedly a member of the gang. Von joked at the start of an October 2018 interview with 16ShotEM Visualz that he earned the nickname Grandson because he's related to David Barksdale. He added:
"When I was in jail, I got the name Grandson because I reminded people of King David. The older guys in jail, guys who were around when David was around, would call me that 'cause I carried myself like him. King David was a legendary figure and a guy everybody looked up to. He ran the streets with his own morals and his own code, and that's the code I live by too. That's why people call me Grandson."
Based on Von's explanation, it is unlikely that he shared a familial bond with David Barksdale.
---