When Floyd Mayweather started his professional boxing career in 1996, few would have predicted that he would go on to become one of the greatest boxers of all time. By the time Floyd hang up his gloves in 2017, he had emerged victorious in all of his 50 professional bouts.
He had won 15 world championships over five different weight classes. Floyd was a tactical, patient, and fast boxer in the ring, and outside of it, he displayed a level of flamboyance that none of his rivals showed. Mayweather's flashy nature outside the ring earned him the nickname 'Money'.
This piece will look at Floyd Mayweather's children: Koraun, Iyanna, Zion, and Jirah. It will look at their extravagant lifestyles, their careers, and their controversies.
Floyd enjoys buying extravagant gifts for his children during birthdays and special occasions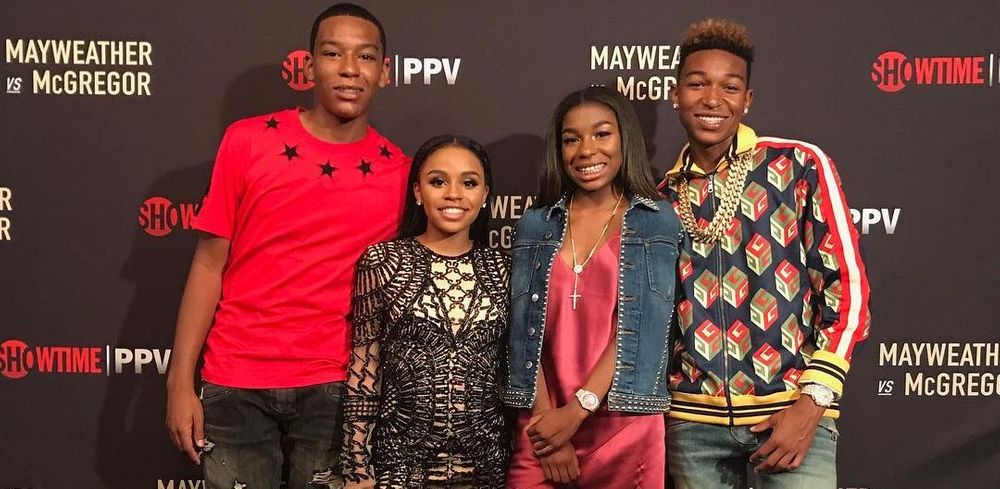 Floyd's four children have the same father and two different mothers. Koraun, Zion, and Jirah are the children of Mayweather's longtime ex-girlfriend Josie Harris, while Iyanna is the product of a short relationship that Floyd had with Melissa Brim.
Mayweather is no stranger to showering his kids with extravagant gifts during their birthdays. Zion got a brand new Mercedes-Benz and a special performance from Young Thug for his 16th birthday. Floyd gifted Iyanna two Mercedes-Benz cars and a performance from Justin Bieber for her 14th birthday. Future and Drake also performed at Iyanna's 16th birthday party.
Jirah Mayweather got a brand new Rolls Royce from Floyd because he wanted her to 'ride in style'. Floyd then gifted Iyanna a 30-carat diamond ring for her 18th birthday.
Iyanna was arrested for allegedly stabbing one of NBA Youngboy's baby mamas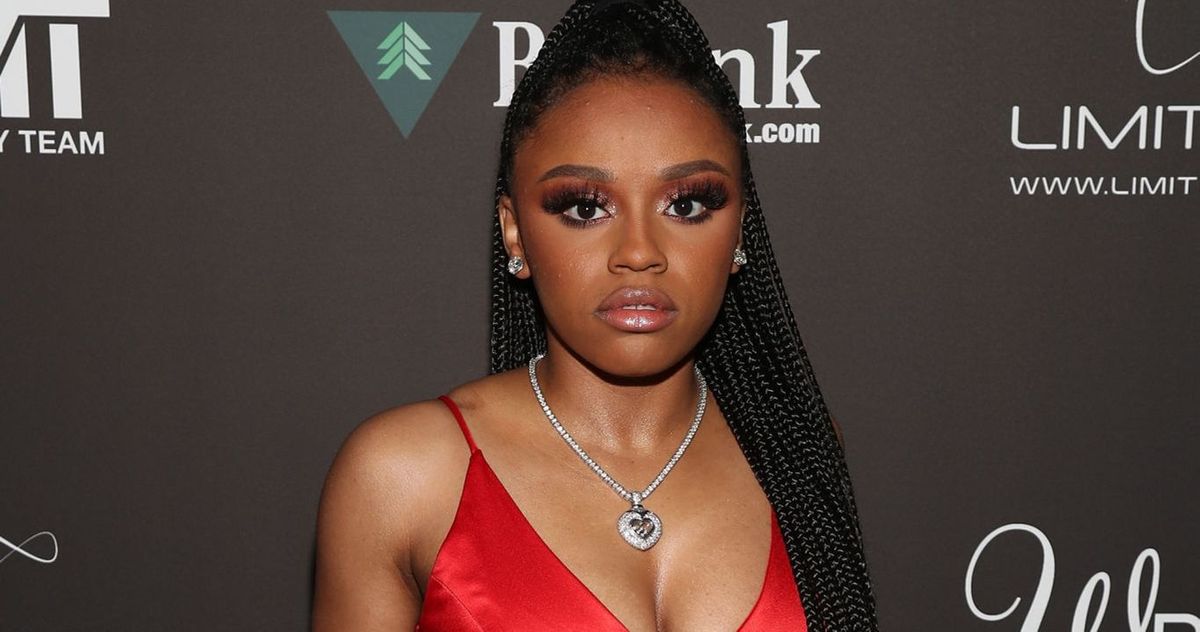 In early 2020, Iyanna found herself of the wrong side of the law after she was arrested for allegedly stabbing one of NBA Youngboy's baby mamas. Iyanna reportedly found the woman, Lapattra Jacobs, at NBA's house and had a verbal confrontation with her. The pair's altercation turned physical after Jacobs told Iyanna to leave NBA's residence.
Iyanna responded by stabbing Jacobs in the arm. She pleaded not guilty to the attack and was released on a $30,000 bond. It wasn't the first time that Iyanna fought a woman over NBA. In February 2020, she attacked one of his female companions outside a hotel in Dallas. 
After the alleged stabbing incident, people criticized Mayweather for his parenting skills. In response, Floyd posted a video on Instagram which showed Floyd teaching Koraun some boxing moves. Floyd captioned the post, "Never claimed to be perfect, but I strive to be the best father possible."
Koraun was a key witness in Floyd Mayweather's domestic violence conviction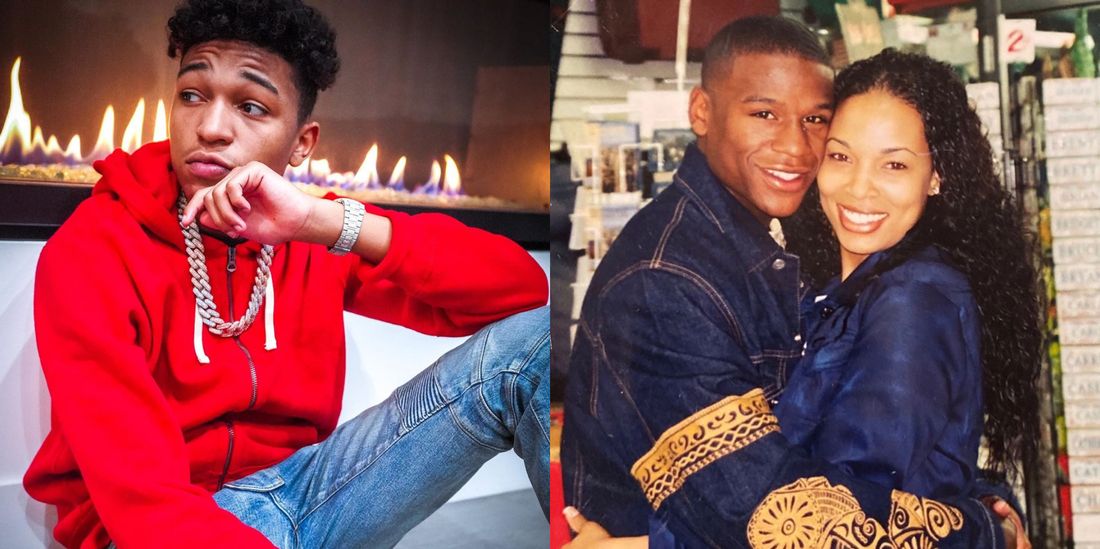 Floyd and his ex-girlfriend Josie Harris had a long but unhealthy relationship. Harris accused Floyd of domestic violence on six occasions. In 2010, Floyd served two months in jail for assaulting Harris. He was arrested after Koraun saw him beating Josie and reported Floyd to the authorities.
In an interview with USA Today in 2014, Koraun referred to Floyd as a 'coward'. "(My dad) said to lock my door and stay in my room," he added. "I went back into my room and locked the door and then ran back out and then hopped over the gate and went to the main entrance gate. I just told (the guard) that my mom was getting hurt and to call the ambulance and the police."
Floyd stated in a subsequent interview that he was merely trying to restrain Harris because she was on drugs. Harris denied Floyd's claims and filed a $20 million lawsuit for defamation and intentional and negligent infliction of emotional distress.
Sadly, in early March 2020, Josie was found dead in her car outside her residence in California. She was allegedly writing a tell-all book about her relationship with Floyd and the abuse he inflicted upon her when they were together. It's unclear whether she finished the book or whether it will be released.
Josie previously spoke about Floyd's abusive behavior during an interview with USA Today. "I was a battered woman," she said. "I felt embarrassed about saying I was a battered woman. I felt shame. I felt like it was my fault. What did I do? I didn't understand what a battered woman was at that time. Now I know was in a very dysfunctional, hostile relationship and a victim of domestic violence."
Koraun and Iyanna have successful music careers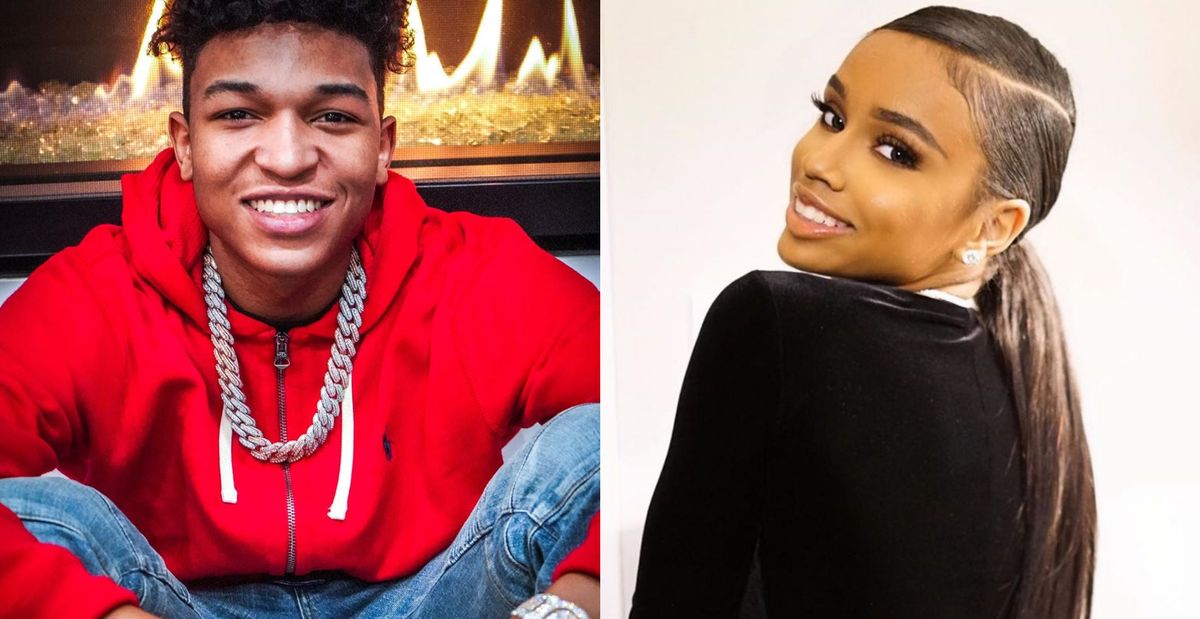 It's unclear whether any of Floyd's children will take up boxing, but we do know that Iyanna and Koraun are destined to be successful rappers. 
Iyanna performs under the name 'Money Yaya' and has several successful songs. Her song, Oh Okay Remix, has close to 2 million views on YouTube. Koraun goes by the rap name King Koraun. One of his biggest hits, Rack$, has over 300K views on YouTube.
One of the stand out moments of Koraun's career was when he performed in front of 40,000 people as Floyd walked to the ring for one of his title bouts. Koraun's mom Josie talked to elite Magazine about that performance. She said, "It takes someone special to be able to perform in front of that many people for your first time, and to be able to do it so effortlessly says something."
Floyd was accused of strangling his 'adopted' son Devion Cromwell after the pair had an argument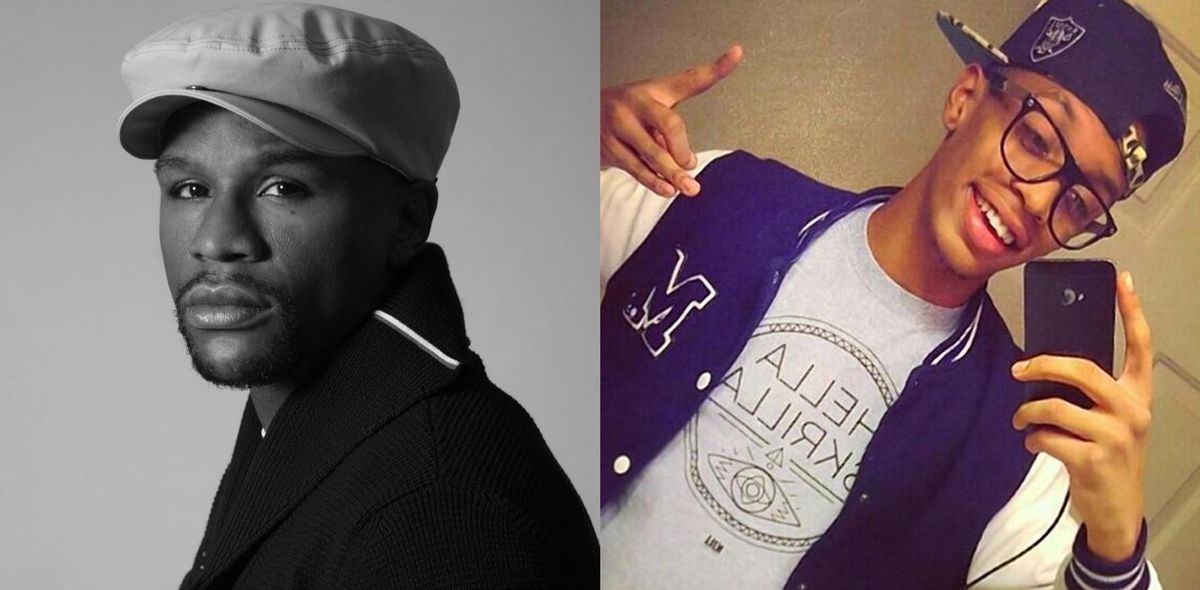 Devion Cromwell is the son of Floyd's ex-girlfriend, Melissa Brim. He is referred to as Floyd's 'adopted' son because Floyd raised him, but never formally adopted him.
The alleged choking incident took part in Halloween 2014 after Floyd arrived unexpectedly at Melissa's home and found Devion with some friends. Floyd commanded everybody to leave the building, and proceeded to argue with an angry Devion. As the pair argued, the young boy shouted: "You're not my father."
Floyd then put Devion into a rear naked choke. Devion spoke to the police after the incident, and his friends collaborated his statement. However, Devion reportedly declined to pursue the matter due to the influence that Floyd had on him and Melissa. A source speaking to The Sun said:
"He controls our whole family through fear and money. It's only a matter of time before it happens again – or, God forbid, anything worse… Devion is worried that if he betrays Floyd then he'll stop giving his mum money."
Devion and Floyd stopped talking after the incident, and it is unclear whether the pair reconciled.
---