Statistics
Age:

34 years old

Date of Birth:

July 19, 1988

Birth Place:

California

Horoscope:

Cancer

Full Name:

Shane Lee Yaw

Occupation:

YouTuber, Director, Actor, Comedian, Writer, Singer

Height:

5ft 10 ¼ (178.4 cm)

Nationality:

American
About Shane Dawson
Shane Dawson is an American YouTuber, comedian, writer, actor, director, musician, and personality. He has been able to attract immense popularity from one of his active YouTube channels, Shane which has been ranked among the top 100 most subscribed channels with over 21 million subscribers.
Shane joined YouTube in 2008 when he was aged 19, and started doing what he was passionate about, making videos. His early work would consist of sketch comedy videos where he would play original characters, impersonate celebs, and make light of pop culture.
Being passion-driven, skillful and of creative personality, he quickly rose to fame on YouTube, accumulating over half a billion cumulative views by the year 2010. His success on the platform saw him make some of the most successful collaborations with other well-known YouTube stars, further propelling his name on the web. Dawson has collaborated with YouTubers such as Trisha Paytas, Joey Graceffa, Tyler Oakley, TheFineBros, and Miranda Sings, among others.
In 2010, Shane Dawson was named 25th most famous web celebrity by the Forbes Magazine.
As of 2019, he has released two New York Times best-selling books namely It Gets Worse and I Hate Myselfie. With several successful YouTube channels.
But unknown to many, Dawson has had his equal share of problems embedded in his now successful life story. Starting from a troubled childhood with an abusive father to his never-ending controversies and scandals. Here's everything you need to know about this internet sensation.
Bio, Early Life & Family Life
Born as Shane Lee Yaw on 19th July 1988, he would later be widely known by his professional name, Shane Dawson which has stuck to date. He grew up in Long Beach California where he was a student at Lakewood High School.
As a teenager, Shane was overweight and was on several occasions mentally and physically abused by his drunkard father –who eventually abandoned his family altogether.
Lucky for him, his siblings: two older brothers namely Jerid Yaw and Jacob Yaw were very supportive of him, thanks to the close bond they shared. Being from a humble background and being overweight meant he was always a target to constant bullying. But his brothers helped him out during these times. Shane Dawson has since lost 68 kg (150 pounds).
It was while he was in high school that he gained an interest in making videos and often would turn in videos as school projects.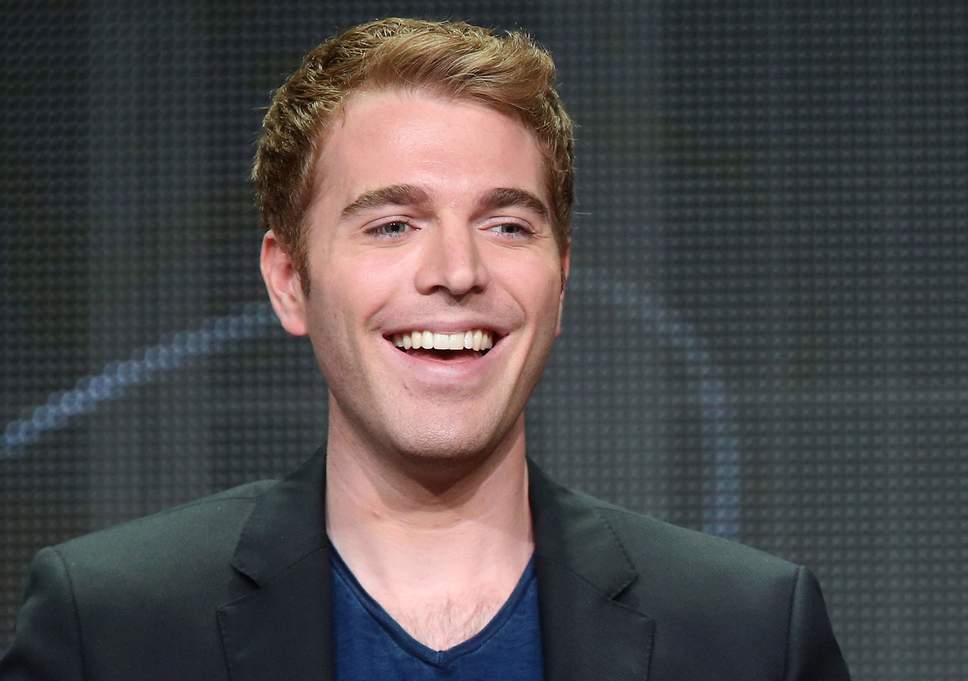 Professional Life and Rise to Stardom
On March 2008, Shane Dawson launched his YouTube channel, ShaneDawsonTV. During this time, he worked with his mom and brother at Jenny Craig but was later fired in August 2008 after he uploaded a video of himself pole dancing in the building he worked at.
His mother, brother and six other workers who had featured in his video were not as lucky either and were too fired when the company saw the video.
September the same year, he uploaded a video called 'Fred is Dead' which became an instant hit, thus setting in motion his YouTube career. To date, the video has millions of views and has remained one of his most successful works.
Not long after, he launched his second channel ShaneDawsonTV2 (now Human Emoji) where he would upload content related to short web films, trailer parodies, music video parodies, and original music. However, the channel is inactive with his latest video dating back to 2012.
That was followed by his third channel Shane –his most successful one to date. Although he had started it as a Vlog channel, Dawson now posts interactive content Mondays through Fridays. His channel features a wide variety of video genres such as conspiracy theory videos, extended vlogs, and documentary-style videos where he is seen collaborating with YouTubers such as Tana Mongeau, Trisha Paytas, Bunny Meyer, James Charles –just to mention a few.
Among his most successful works include ''The Truth About TanaCon', and 'The Secret World of Jefree Star' (documentary series), 'The Mind of Jake Paul' (investigation), and 'Conspiracy Series with Shane Dawson.'
Although he has tried his luck in other media works as well (such as movie and music production), YouTube remains his most significant area of success.
Controversies & Scandals
Despite his immense online popularity, Shane Dawson has more than once been the center of public attention with never-ending controversies and scandals. This happens when he tries to share a joke in his videos, only to backfire –which results in a major backlash from his fans.
Funny enough, such scandals have over time attracted lots of public attention which has led to him being discovered by new fans who were unaware of him before.
In 2018, Shane Dawson was criticized for his documentaries 'The Secret World of Jefree Star' and 'The Mind of Jake Paul', where some argued that he was a little bit too sympathetic towards racism scandals of both subjects. The same year, he was accused of being pedophilic after he described a 6-year-old Instagram star as 'sexy'.
But perhaps, the worst of his controversies seems to be his most recent one of March 2019. Well, a 2015 podcast clip of Shawn Dawson admitting to performing a sex act on his cat when he was 19 resurfaced online. And as you can guess, his millions YouTube fans did not take it so well.
He has, however, long since apologized through Twitter and turned down the allegations saying that they were false.
Personal Life: Dating Life
Shane Dawson's dating life can be described as 'silent', mainly because he has not been linked to as many relationships as you would expect from a person with such intense fame. He had previously been linked to Lisa Schwartz, who is a fellow YouTube star. They had started dating in late 2011 until 2015 when they finally parted ways.
The break up was followed by his confession that he was a bisexual, -reportedly the reason behind his breakup with his girlfriend. A few years later, he was linked to Ryland Adams –also a fellow YouTube star.
The duo was confirmed to be dating for three years, until recently in late March 2019 when Dawson proposed to him –and Adams said YES! The engagement was met with a lot of excitement from his fans, with numerous famous faces congratulating them as well.
Although the timing has been termed weird (following the recent cat scandal), we sure do wish the couple a blissful relationship. Congrats Shane Dawson!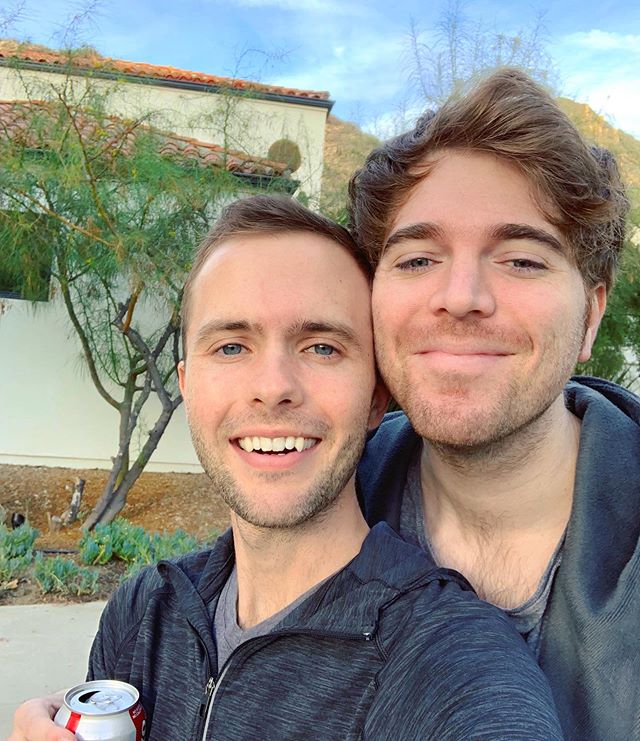 Shane Dawson: Net Worth
With such intense popularity, it's no secret that Dawson has been rolling in huge amounts of cash. He has proved successful as a social media personality, author, and YouTube personality –just to mention a few. As of 2019, Shane Dawson has an estimated net worth exceeding $12 million.
Also Read: Jeffree Star's Boyfriend – Is He Gay?, True identity Of His Mom, Bio, Net Worth, Facts