Statistics
Age:

37 years old

Date of Birth:

November 15, 1985

Birth Place:

Orange County, California

Horoscope:

Scorpio

Full Name:

Jeffrey Lynn Steininger

Occupation:

YouTube Star, musician, entrepreneur, fashion designer, Make-up artist

Height:

6 feet 1 inch

Nationality:

American

Ethnicity:

White
About Jeffree Star
Jeffree Star is one of the best makeup artists in the world today. He showcases his skills on social media, and he has 17.4 million subscribers on his YouTube channel. Jeffree is the definition of self-made, and he has managed to turn his love for makeup into a business empire.
Star launched his cosmetics line in 2014 using his life savings, and turned it into a multi-million dollar company. He started by selling liquid lipsticks and later on diversified into lip scrubs, eyeshadow palettes, clothing, and beauty accessories. Today, Star's beauty collections sell out within minutes of their release.
Star is as successful as he is controversial. This piece will look at Star's dating life, his controversies, and the decision that led to the premature end of his music career.
He was involved in an emotional breakup with Nathan Schwandt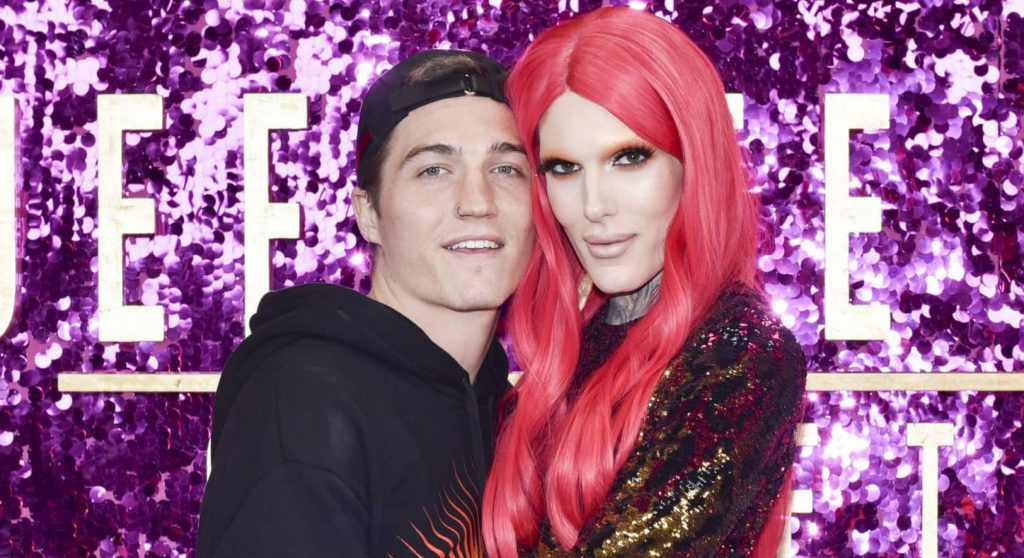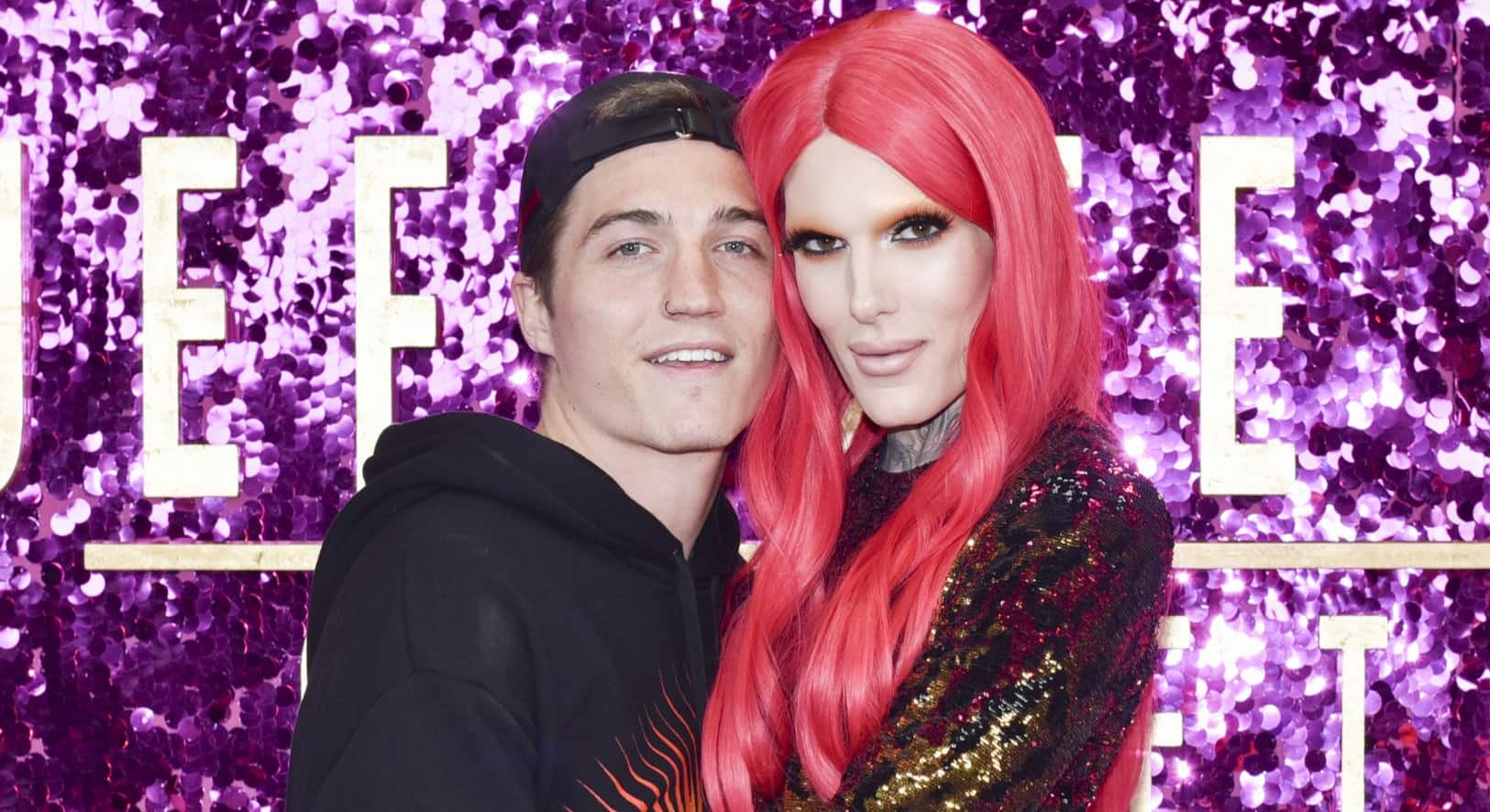 Star and his long-time partner Nathan Schwandt broke up after dating for five years. Fans began to speculate that all was not right between the couple after Star canceled his European masterclass tour and removed the phrase 'wifey of Nathan' from his bio on Instagram.
The makeup star broke the news via an emotional video on YouTube titled 'We Broke Up'. He explained that the breakup had happened sometime in late 2019 and that it was tough for both him and Nathan to come to terms with the situation. In the video, he praised Nathan for being the only person who ever genuinely loved him. He said;
"I'm grateful for him, and I'll be grateful till the day I die, because this was the only man that was ever confident enough to love me publicly to love me for me fully, all my flaws, no makeup waking up in bed to full-on – he never cared about any of it, he just loved me for me."
You could see from the video that Star was emotionally devastated by the turn of events. Star continued to post on Twitter about how tough it was to adjust to life without Nathan. He tweeted on 11th January;
"The hardest part has been waking up and he's not laying next to me anymore… But I'm a tough bitch and 2020 is going to be my year."
Nathan and Star might have broken up but they are still friends.
He has an extensive history of racist abuse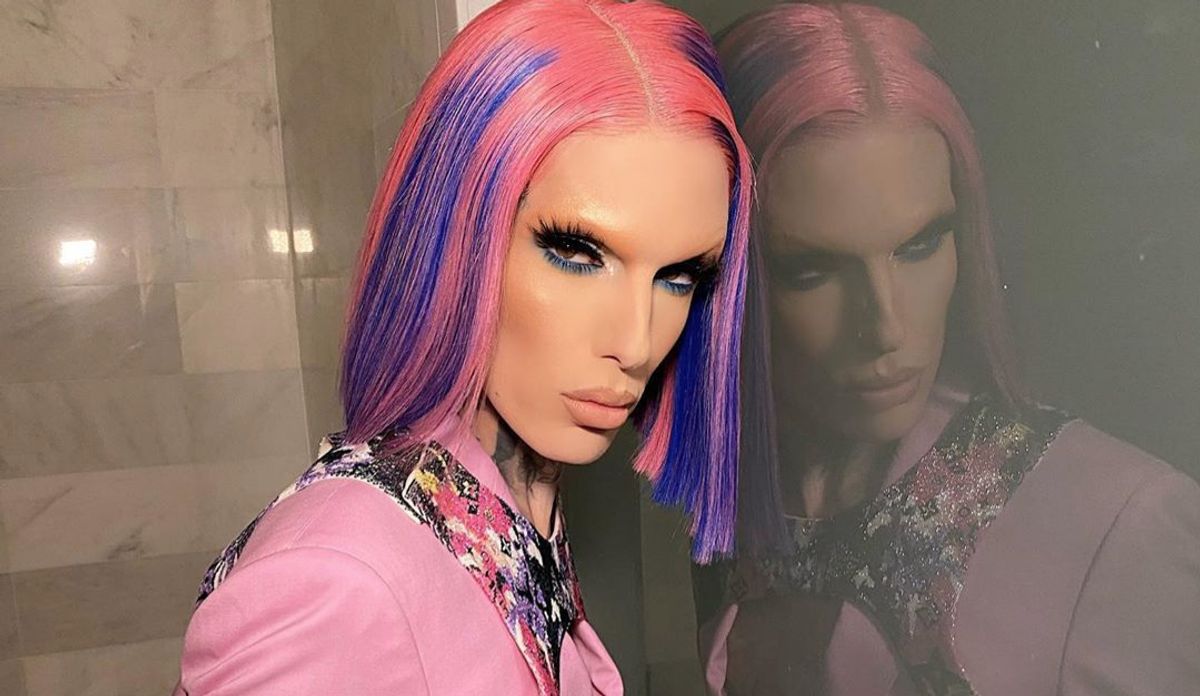 Star is quite controversial, and some of his biggest controversies have involved racist comments. Jeffree often lets insults fly, especially when he is involved in social media feuds, and some of those insults have been racist. For a long time, Jeffree didn't seem to care about what people thought about his racist comments.
However, in June 2017, he seemed to realize the error of his ways, and he apologized to everybody he might have hurt with racist comments. He told Allure;
"I think racism is a very serious subject – especially in today's world. I'm embarrassed as person because that is not what I've ever stood for… I think it's awful that you guys have to see me in that light. I am so sorry for my words. I am so sorry you ever had to see me like that… that is not who I am and I apologize deep down to the core of my fucking being."
He has fallen out with several celebrities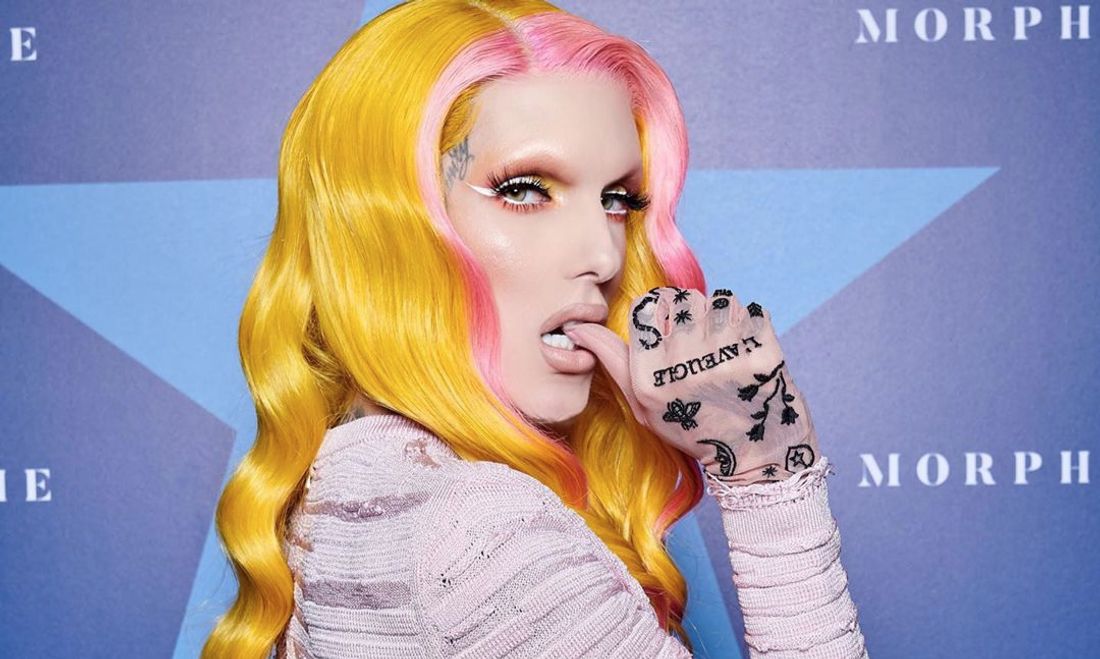 Jeffree is well known within celebrity circles as he is one of the best when it comes to makeup. He is a friend to many celebrities, but he has fallen out with several celebrities as well. In 2016, he fell out with tattooist and TV reality star Kat Von D. Jeffree and Kat were friends for a long time, but they fell out after Kat accused Star of racism and bullying.
Jeffree hit back at Kat and stated that she never supported him or his brand. Star was later involved in a feud with Kylie Jenner after he questioned the price of Kylie's $360 brush set. Star got on the wrong side of Kylie when he questioned whether the brushes on the set were made out of animal hair. Kylie responded by removing him from her P.R. list, but she put him back later.
Star was also involved in a feud with beauty influencers Manny Gutierrez, Laura Lee, and Gabriel Zamora. All of the above stars had separate feuds with Star, but at one point, they formed a team and ganged up on him. However, Jeffree won this particular feud when fans unearthed racist tweets and Snapchats made by the trio.
Laura posted an apology video that fans hated, and she lost a huge chunk of followers after the saga. Jeffree also supported Tati Westbrook during her feud with James Charles. In a tweet, she referred to James as a 'danger to society';
"There is a reason that Nathan banned James Charles from ever coming over to our home again. There's a reason why I haven't seen him since @GlamLifeGuru's birthday in February. He is a danger to society. Everything Tati said is 100% true."
He describes signing onto Akon's label as the worst mistake he's ever made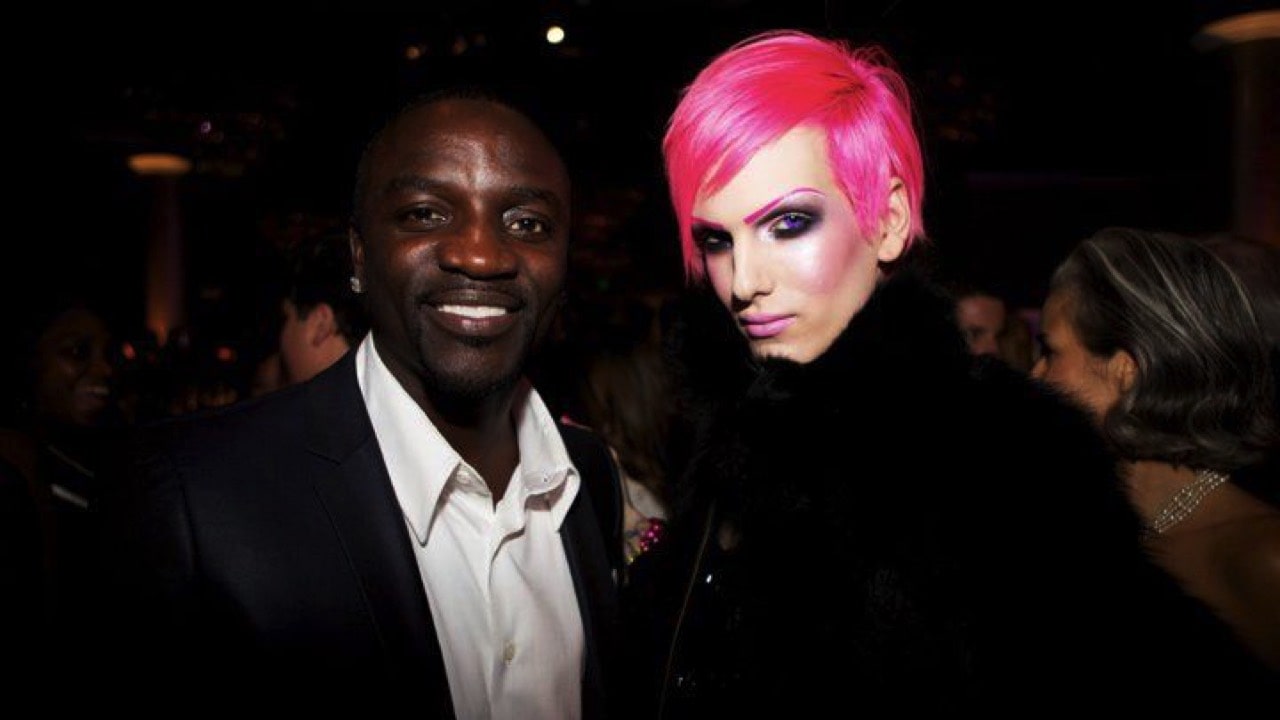 Jeffree started his music career when Peaches' drummer Samantha Maloney encouraged him to start making music. Star took part in the True Colors Tour 2007, which passed through 15 cities across the United States and Canada. The tour was sponsored by the LGBT Logo Channel. Star signed onto Akon's record label after Akon heard his music.
Star talked to OC Weekly at the time;
"Akon and I have been talking for about three months; someone gave him a copy of Beauty Killer, so we met in Atlanta a few times. We really clicked – he's one of the most intelligent people in the music business. Akon and his team are managing my whole career now, so I'll have an official website, radio push, and a whole new album in 2011."
Akon once described Jeffree as the next Lady Gaga. However, Jeffree's career didn't work out as he had hoped. He didn't release an album with Konvict Muzik, and he left the music industry in 2013. Star went on to refer to his decision to sign on with Konvict as the worst mistake he ever made.
He used to sneak into LA clubs to meet potential clients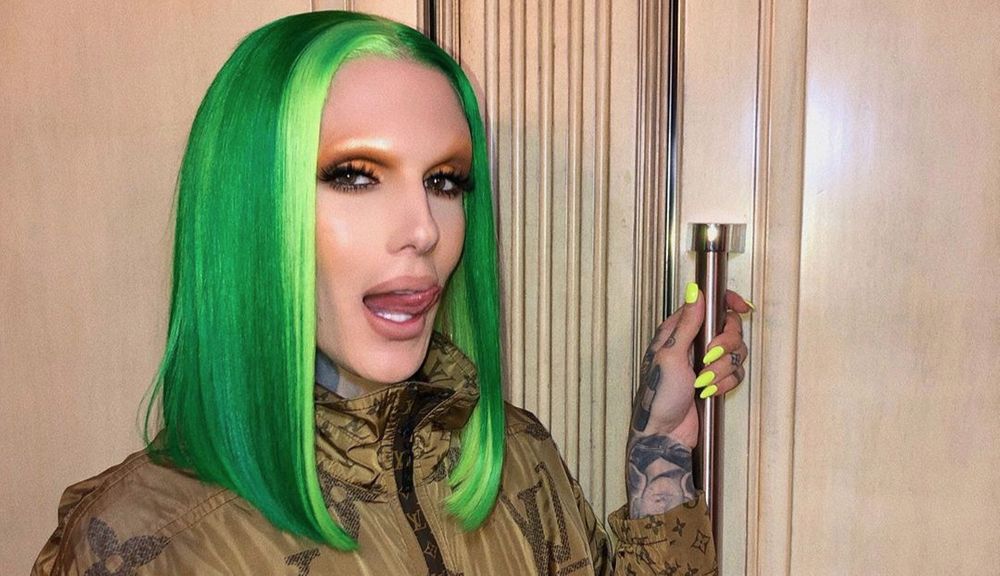 Star is at the top of the game right now, and he has gotten there because of hard work and ingenuity. Jeffree started experimenting with makeup early on in his life, and his mom allowed him to wear it to school in junior high.
After graduation, Star moved to Los Angeles to do makeup and modeling jobs. Jeffree familiarized himself with celebrities by using a fake ID to attend Hollywood clubs. Star can now count himself among the celebrities he used to sneak in to see.