Statistics
Age:

21 years old

Date of Birth:

June 24, 1998

Birth Place:

Las Vegas, Nevada

Horoscope:

Cancer

Full Name:

Tana Mongeau

Occupation:

YouTuber, actress, singer Instagram Star

Height:

5 ft 5in

Nationality:

American

Ethnicity:

White

Marital Status:

Married (Jake Paul)
About Tana Mongeau
Tana Marie Mongeau, best known as Tana Mongeau is an American YouTube Star and social media sensation. Her popularity dominates from the videos she shares on her self-titled YouTube channel.
Her rather fearless and outspoken nature in her videos is the main reason behind her massive fan base. Tana Mongeau launched her YouTube channel in 2015 and started uploading Vlogs presenting her lifestyle, personality, and other interesting issues relating to her personal life.
Despite being 'new in the game', the effect Mongeau had on the online community was instantaneous. Within less than a year, she had attracted millions of subscribers!
Mongeau has collaborated with other popular YouTubers including Ricky Dillon, Cody KO, Channon Rose, Shane Dawson, and Jonah Green.
Read on to know more interesting facts related to Tana Mongeau.
Tana Mongeau's Bio
Tana Mongeau was born on 24th June 1998 to her parents, Rebecca and Richard Mongeau. She has been born and raised in Las Vegas, Nevada alongside her siblings. Unfortunately, she has not revealed much about her family and details such as her siblings' whereabouts remain largely unknown.
Even so, Mongeau maintains a close relationship with her parents as is often displayed on her social media posts. Both her parents have made an appearance in her YouTube video titled My Parents React To Hefner Video (CRINGE).
We cannot say that Mongeau had a typical normal childhood while growing up. In one of her Videos titled My Stalker Took Pictures of my Sleeping Body, she reveals an unnamed man who has been stalking her since 2nd grade. Well, we don't know the accuracy of that information since her stories are always believed to be highly exaggerated.
All the same, it is the way she delves into details while describing every bit of her life that has made her so popular.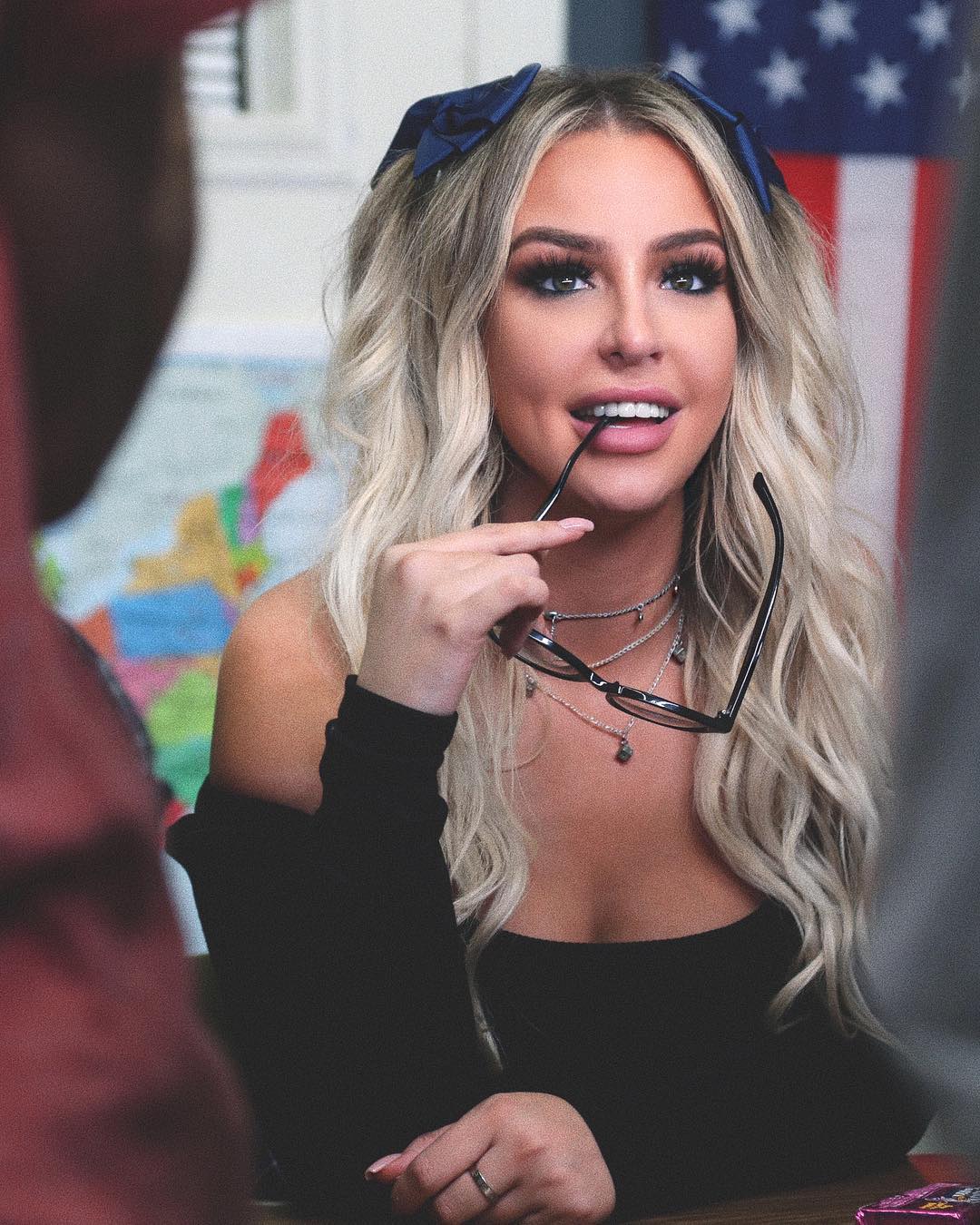 Tana Mongeau's Career –ride to stardom
As a YouTube personality, Tana Mongeau does not shy from delving into details no matter how bizarre they sound. She certainly leaves no stone unturned while giving the juicy and even scary experiences she has encountered in her entire life. Having been born and raised in Las Vegas, it means that she always has lots of social vibes to talk about to her fans.
Her YouTube channel is largely popular because of her Storytime videos. In one of her videos, Tana Mongeau reveals that she began drinking in the 8th grade and smoked weed at the age of 14. Well, as crazy as that may sound to some, it is still pretty 'cool' to a vast majority of her fans.
In another video, she reveals an unnamed man who has been stalking her since 2nd grade. The man reportedly broke into their house and even took pictures of Mongeau sleeping. She still believes her phone to be 'doubled' by her stalker –such that he taps into all action which occurs on her phone.
To add to her list of most popular videos include 'I peed on Shane Dawson. You wish this was clickbait', 'HOW I DID MY MAKEUP IN HIGHSCHOOL (I was a thot)', '3 GIRLS, 1 BATH: SEX TALK ft. Niki and Gabi', and 'The N Word' -which has been rather controversial.
Mongeau's popularity attracts some haters as well who are seen criticizing her videos. Funny enough, such comments do not bother her at all and she is often seen handling the matters hilariously. She addresses such issues in a way that her fans see her as being real and mature, despite her young age.
Mongeau was branded by her fans a 'beauty pro' following her popular video titled 'How to cake your face like a pro.' So great was her works such that she was invited to walk the red carpet events such as 'BeautyCon' and 'VidCon.'
In addition to her Vlogging activities, Tana is also an actress and has starred in several movies including Escape the Night and Minute Match-Up's. She also made an appearance on the Maury show.
In November 2017, she released her debut single, Hefner alongside another Internet sensation named Bella Thorne. December the same year, Mongeau collaborated with Lil Phag and Dr. Woke on a song titled 'Deadahh.'
In 2018, she released her second single 'W' on March 1st and her third solo single, 'F**k Up' on 31st August.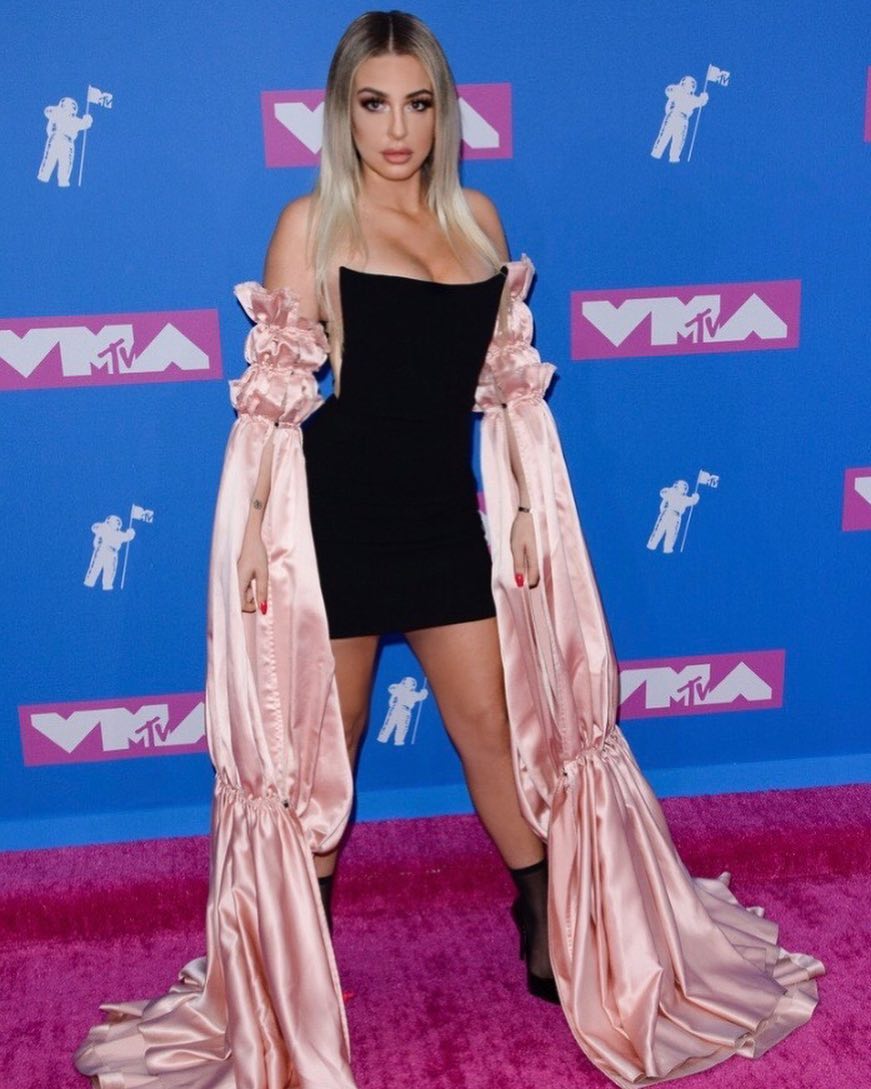 Tana Mongeau's personal life –who is she dating?
Her first relationship was with a fellow social media influencer, Somer Hollingsworth. The two reportedly started dated from 2015 until 2017 when they finally broke up. The reason behind the breakup was after Tana made a video giving a lap dance to Kian Lawley. Although she insisted there was nothing sexual about it, Hollingsworth wouldn't take any of it.
She was next linked to an American actress and singer, Bella Thorne. Thorne has before come out as a bisexual which has raised questions about Mongeau's sexuality. Although it is yet to be confirmed, it is rumored that their relationship which started in 2017 did not last long.
New Boyfriend?
14th of February is best celebrated as a 'lover's day' and Tana Mongeau was apparently no exception in these celebrations. On 2019's valentine, Tana broke the internet with news of her new boyfriend. Well, if you are still wondering who the lucky guy is… it is none other than Brad Sousa, a fellow Instagram star.
The new couple took to their Instagram profiles to share their affectionate photos –with the 'boyfriend' and 'girlfriend' tag.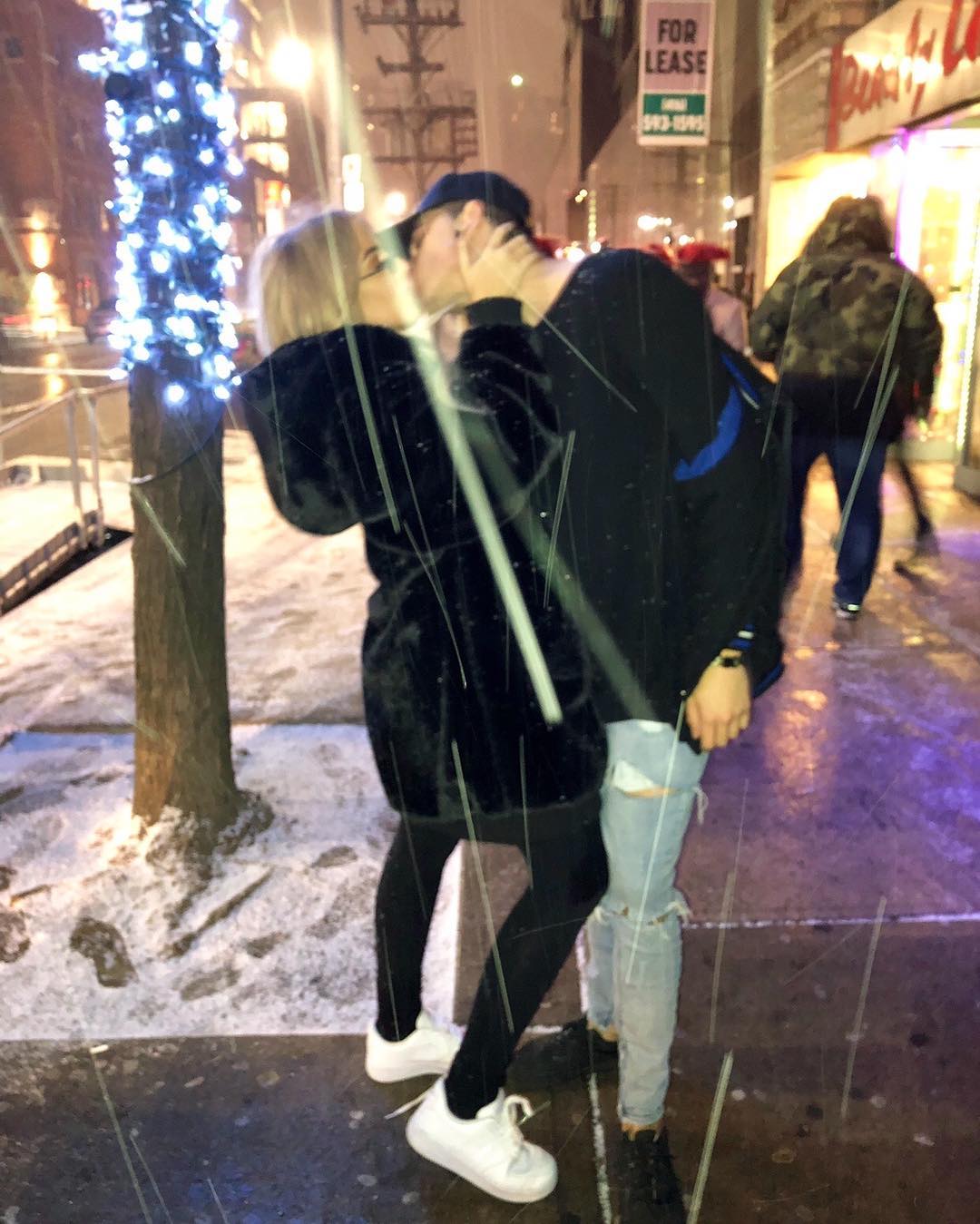 Their fans were also not left out in expressing their support to the new couple. Congrats and all the best to the new couple!
Jake Paul and Tana Mongeau's wedding
The YouTube power couple have been dating for about two months. Their short courtship, combined with the fact that YouTubers are constantly posting clickbait for drama.
Jake Paul and Tana Mongeau tied the knot on 29th July 2019. The couple got married at Graffiti Mansion in Las Vegas.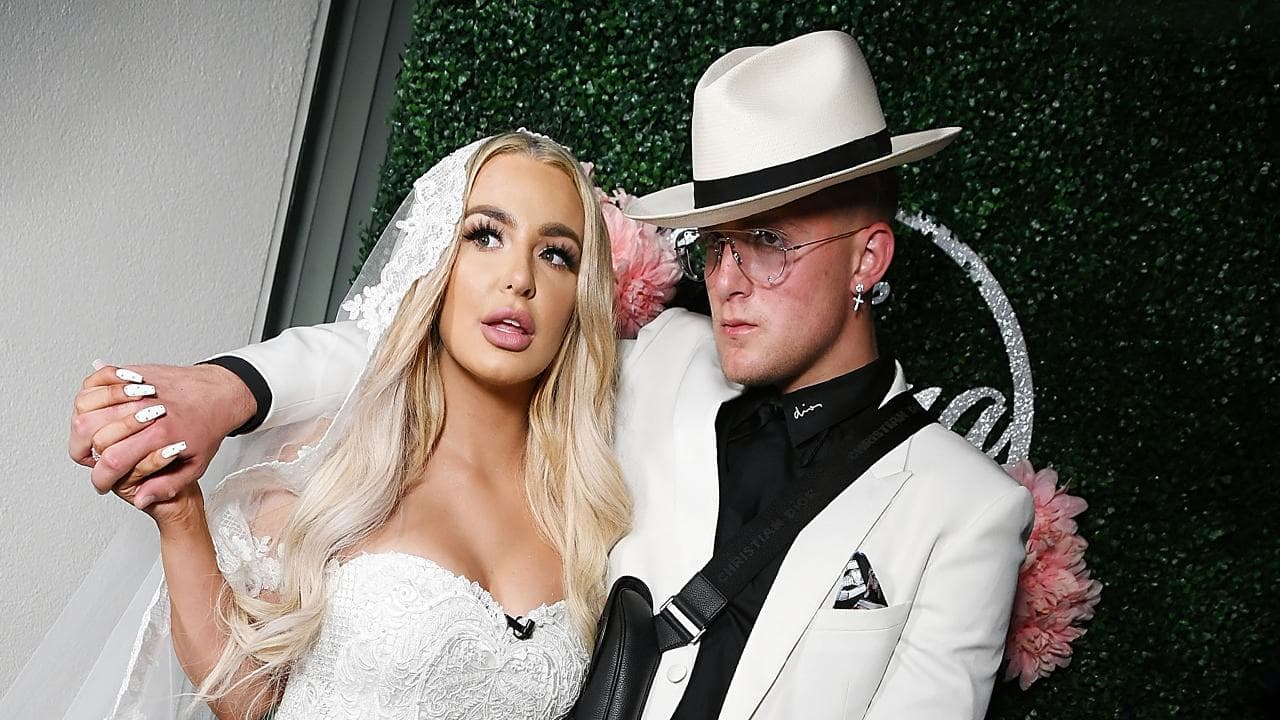 Tana Mongeau's Net Worth
Now in her early 20s, Tana Mongeau has managed to establish a YouTube career that many other YouTubers can only dream of. She earns handsomely from her YouTube channel, acting roles, and as a music artist. Her massive fan audience on her Instagram channel also means that she can earn from brand and products endorsement.
As of 2019, Tana Mongeau has an estimated net worth of $1.5 million.
Also Read: Lele Pons' Personal Life – Is She Dating Anyone?, Bio, Net Worth, Controversies & Scandals