Statistics
Age:

25 years old

Date of Birth:

June 24, 1998

Birth Place:

Las Vegas, Nevada

Horoscope:

Cancer

Full Name:

Tana Mongeau

Occupation:

YouTuber, actress, singer Instagram Star

Height:

5 ft 5in

Nationality:

American

Ethnicity:

White
About Tana Mongeau
Tana Mongeau is a YouTuber and singer who rose to fame for her comedic and storytime videos. Mongeau became famous because of her videos, but she stays famous because of the endless drama in her life. Tana Mongeau is almost always in the headlines. It's perhaps no surprise that she launched her reality show, Tana Turns 21, in summer 2019.
Mongeau's dating life is also full of drama. She is openly bisexual, and so she had dated both girls and boys during her time in the spotlight. This article will provide a timeline of her relationships.
She got married to Jake Paul in July 2019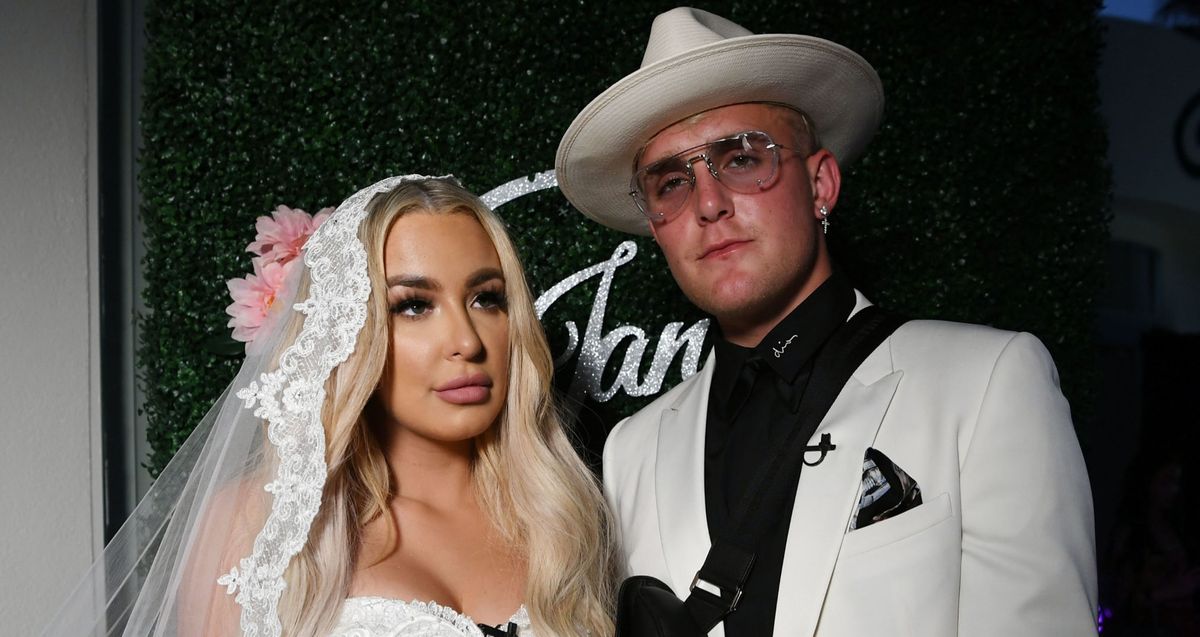 Tana and Jake literally shut down the internet in late July 2019 when they announced that they had gotten married. It has become an emerging trend for YouTubers to post fake marriages to stay relevant, and it's exactly how it turned out with Tana and Jake. Tana revealed that the marriage was not legally binding and that Jake and she were in an open relationship. Tana stated on the Zach Sang Show:
"I feel like an open relationship with Jake was him being able to have sex with a new bitch every night, which I am not blaming him. I was the one green lighting everything because I just wanted to make him happy. And letting it kill me. You can only let something kill you for so long until it's going to fucking kill you."
Despite complaining about the relationship, Tana told Zach Sang that she was still in a relationship with Jake. However, in a video posted on her YouTube page in late December 2019, Tana stated that she hated how people perceived her relationship with Jake. She stated that she had done a lot of pretending to make Jake happy and that she lost herself in all of it. On 3rd January 2020, Tana announced via Instagram that she and Jake had taken a break from their relationship:
"I'm happy to still be able to sit with Jake and laugh as we do this – but for right now we both are taking a break to focus on our own crazy lives… I'll never know what the future holds and I will always love Jake and everything that we did. I'm grateful to know throughout this I've made a best friend for life & found someone to do life with when no one understood me."
She flirted around with David Dobrik days after announcing her split from Jake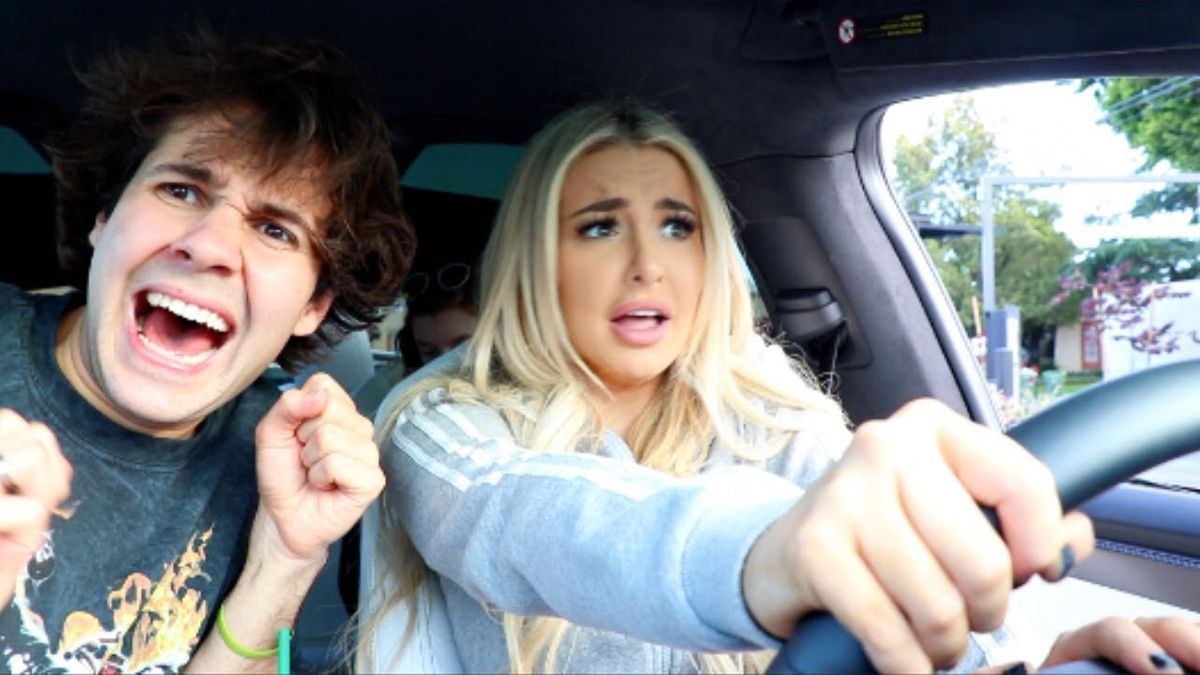 Tana was trending on the internet again days after ending her 'marriage' when she appeared to flirt with David on Instagram. David and Tana's 2020 prediction filters on Instagram both predicted that they would fall in love. Tana reposted David's video and wrote, 'Coincidence, I think not.' She then fueled relationship rumors when she posted this tweet:
"For the past two days I've been coincidentally napping when David texted me 'what are you doing' so I just changed his text tone to an alarm tone because 2020 is not a year of fucking up my bag."
David talked to Seventeen about the rumors and stated that they weren't true, but he didn't mind people gossiping about the pair. Tana set the record straight when she spoke to Seventeen, "Imagine a world where David Dobrik would date me. We're just friends."
Jake Paul was fine with Tana dating Noah Cyrus when they were together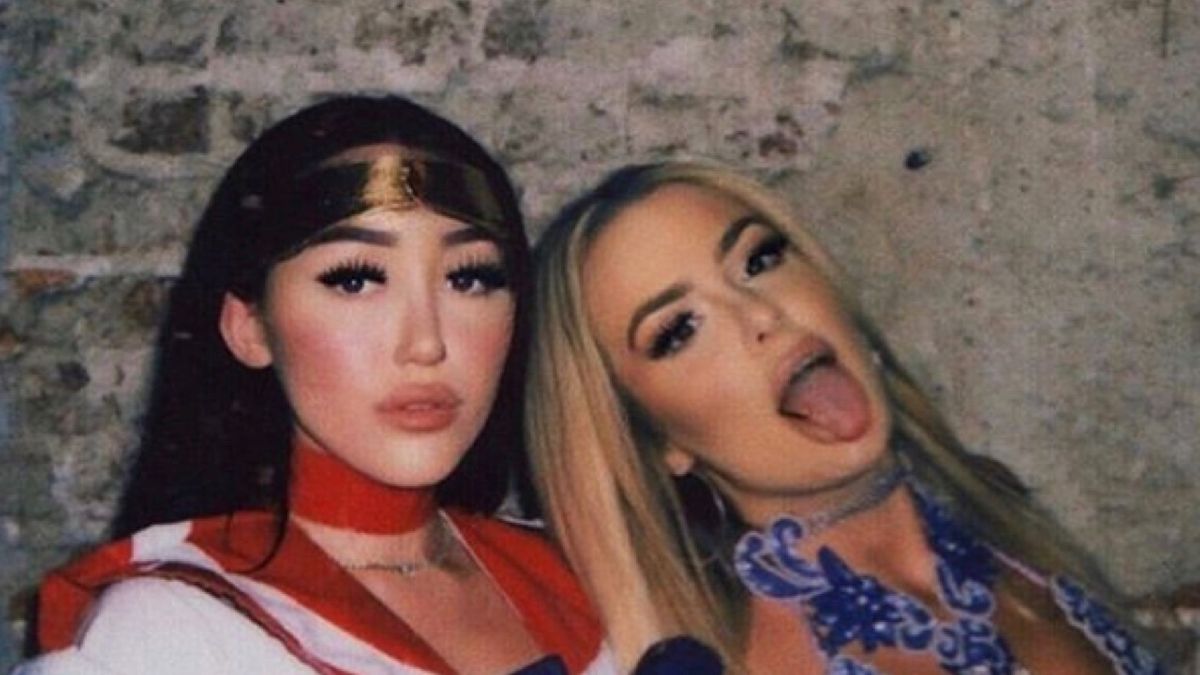 Rumors of a relationship between Tana and Noah Cyrus started circulating in September 2019, when they shared intimate videos of themselves. Tana was married to Jake at the time, but they had admitted to being in an open relationship. Jake himself admitted that something was going on between Tana and Noah when he spoke to Entertainment Tonight:
"I think Noah's wanting to hook up with Tana. Noah and Tana are, like, wanting to hook up and I think Noah's the one pushing that narrative, which I think is dope, again."
He also stated that he was fine with a potential relationship between Noah and Tana. Mongeau then referred to Noah as her girlfriend in one of her videos. Tana addressed the rumors at the 2019 Streamy Awards:
"To be real, I think that I might have started the girlfriend stuff with some YouTube title. I just love being around Noah. There's something about her, even before I knew her, that has always inspired me. She's so real, she's so raw… There is no tea. Like that is the tea on that. I literally just like to spend time with her and care about her."
She split up with Brad Sousa in April 2019 after he cheated on her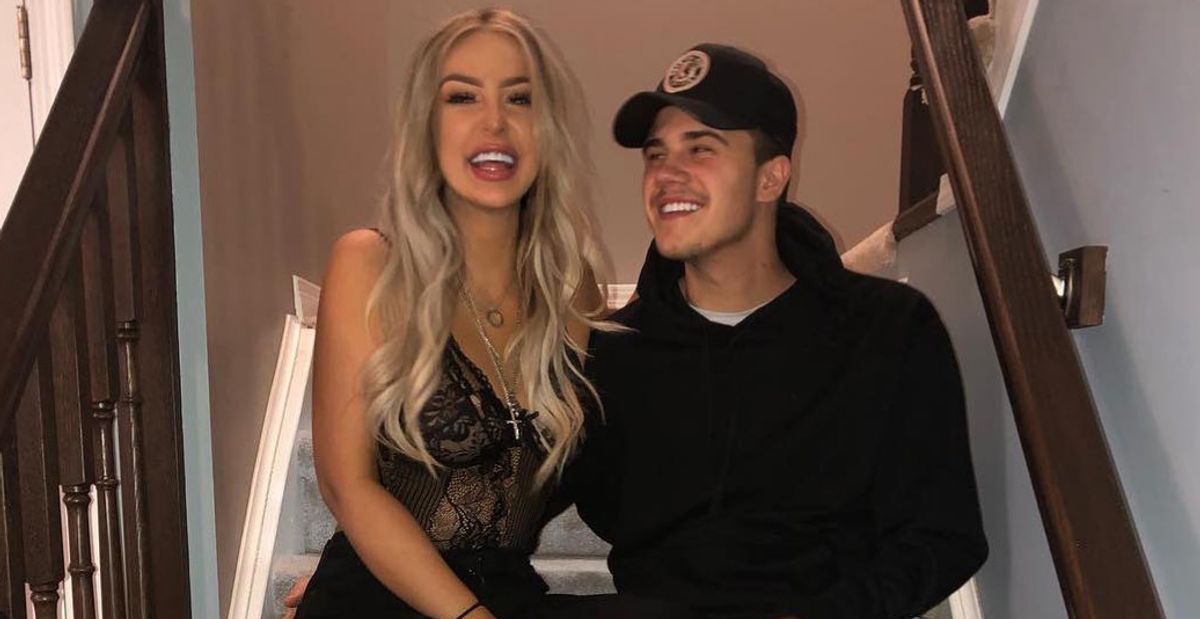 Brad Sousa and Tana confirmed that they were dating in December 2018, but their relationship didn't last long. In April 2019, Tana posted a YouTube video titled I got cheated on but that's okay in which she explained that Brad had cheated on her on multiple occasions. She said that she wanted a private breakup, but the issue was already online, and so she had to address it.
Tana provided the details about her relationship with Brad and stated that she wanted an open relationship from the beginning, but Brad was against it. She also said that she was forced to drop some of her friends for Brad because he was insecure. Tana also stated that she helped grow Brad's career. She summarized it by stating that Brad manipulated, brainwashed, and cheated on her. The breakup was pretty tough for Tana to take. She said:
"To boss up and move on, and I'm trying to do that… You don't have to live life with anyone if they are not respecting you or treating you right. But there [are] moments when I feel so weak and drained and sad and like I'm missing this half of me."
Brad responded by posting a video titled I'm sorry in which he admitted to cheating, but not physically. He stated that what Tana said in her video was true but slightly exaggerated. Brad stated:
"I did Snapchat a few girls from back home and they did send me nudes and I replied. I was drunk, stupid, didn't realize what was going on. Regardless, I'm an idiot and every single day I wish I could just take back what I did because I really regret answering these stupid, pointless people that gave me absolutely zero percent of what Tana did."
She dated Bella Thorne when both of them were in other relationships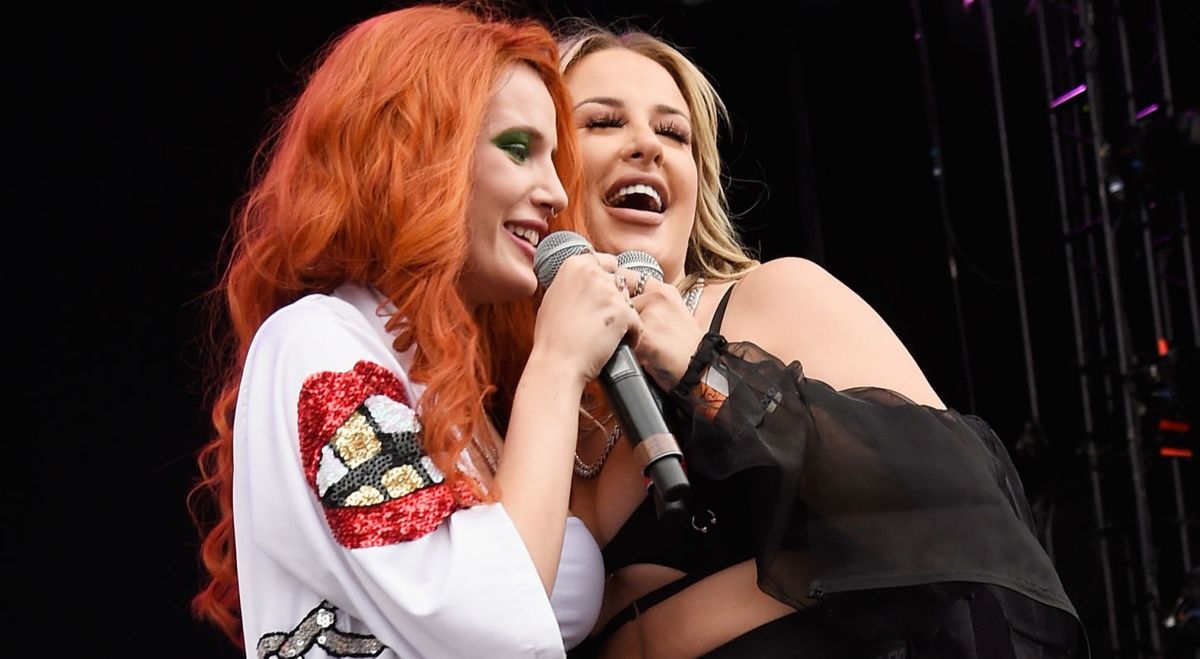 Rumors of a relationship between Bella and Tana started after the couple shared a kiss at the Life Is Beautiful music festival. Tana revealed in one of her videos that she was instantly infatuated with Bella when she saw her. At the time, Bella was dating Mod Son, and the three were thought to be in a relationship.
Tana had just begun dating Brad, and she later revealed that she was pressuring him to accept being in an open relationship. Bella and Tana ended their relationship in February 2019, which confirmed that they were in a relationship while dating other people. Tana posted a tweet on 27th February 2019 stating:
"I love her forever don't get that twisted. She changed my life forever. Don't rly wanna talk on it… There's no negativity at all."
She was traumatized after her relationship with photographer Hunter Moreno ended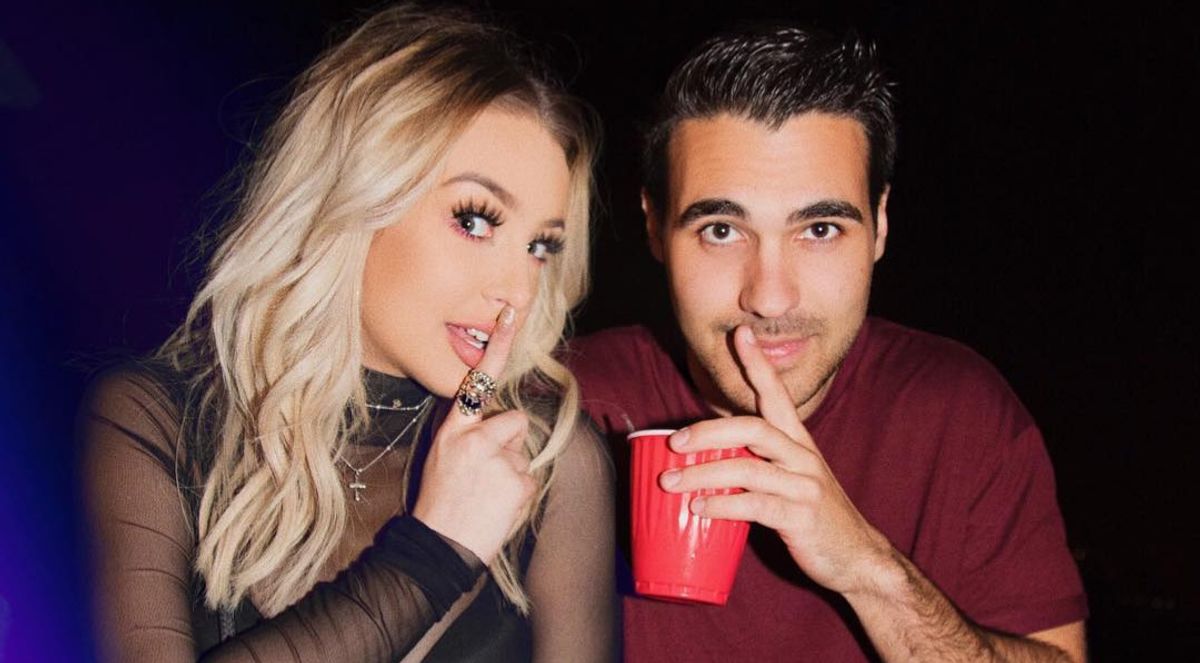 Tana and her BFF and photographer Hunter Moreno started dating after they met at the Life Is Beautiful music festival. Mongeau fell for Hunter hard, and she didn't take it well after the relationship ended. She found herself comparing every potential partner to Hunter. Tana revealed in her the truth about everything video that she started her relationship with Brad to try and forget Hunter. She said:
"[After me and Hunter split], I went right into a relationship with Brad, who, to be honest, was a fucking idiot. I'm an idiot for dating a person who I knew was not good for me, wouldn't understand me and would eventually just use me and hurt me. I definitely dated Brad to try to fall out of love with Hunter."
Tana broke up with Somer Hollingsworth after dating for two years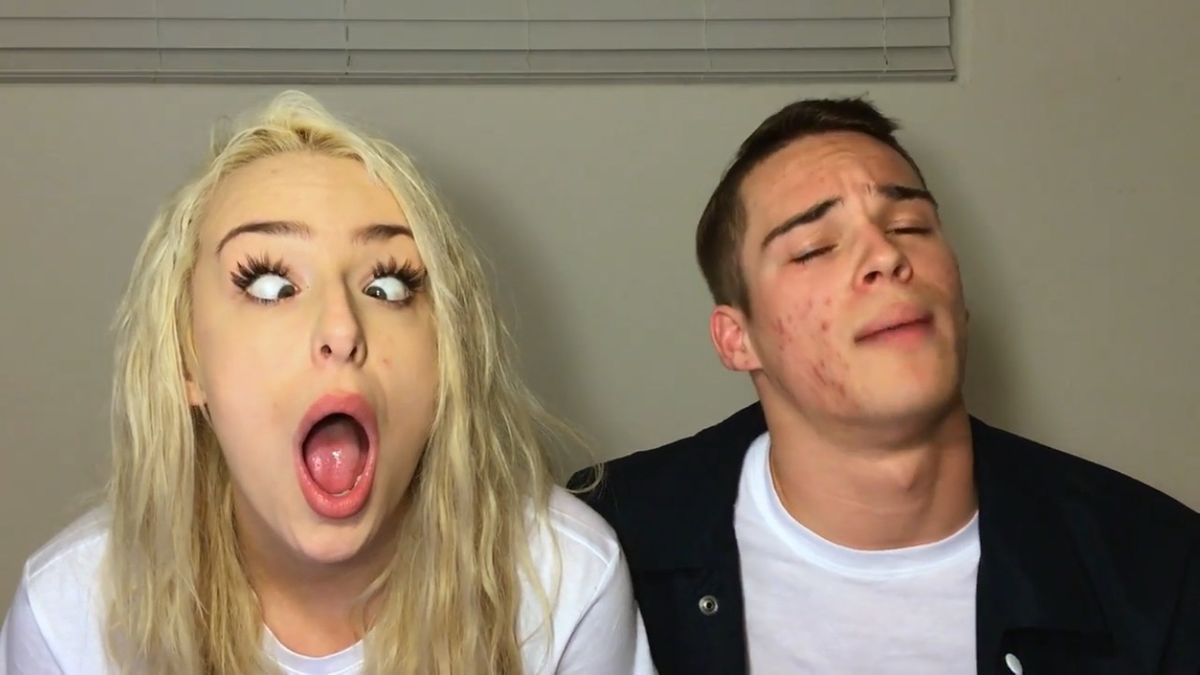 Tana and Somer had a very public fallout in 2017. The fallout started after she posted a video of herself giving a lap dance to Kian Lawley. Somer aired out his frustrations via a series of tweets. He wrote in one of the tweets:
"If you mutually agree that dancing on someone else is considered cheating why would you think that doing it for a video is okay?"
Tana then stated on Twitter that whatever happened between her and Kian was a joke and that it was just meant to make people laugh. She said:
"If anything was actually sexual it would've never been put on camera. Friends joking around for a collab that was meant to make u guys laugh at how silly it is… but if he's hurt I'm still wrong for that & would love to talk about it in private because I love him."
All was not well between the two vloggers, and Tana seemed to end it during a YouNow video. She stated, "It is a conversation that him and I should have and if I'm dead to him like he says, then let's just end it. Let's just move on."