Statistics
Age:

35 years old

Date of Birth:

May 8, 1988

Birth Place:

Riverside, California, USA

Horoscope:

Taurus

Full Name:

Trisha Kay Paytas

Occupation:

YouTuber, Actor, Musician, Model

Height:

5ft 3

Nationality:

American

Ethnicity:

Hungarian
About Trisha Paytas
Trisha Paytas is an American-born internet personality, recording artist, actress, and entrepreneur. She is best known for her YouTube channel titled blndsundoll4mj.
Perhaps, what makes her channel stand out is the way she blends in a variety of topics that are quite entertaining to her audience. Trisha uploads content varying from fashion and beauty, comedy skits, eating challenge videos, to personal Vlogs hauling her relationships advice and personal confessions.
Besides her online presence, Trisha has featured in several regular TV shows including The Greg Behrendt Show (2006-07), Who wants to be a hero (2007), and recently Celebrity Big Brother UK in 2017. She is also popular for hosting podcasts such as Dish With Trish (2015-16), and Let's Talk About Sex (2017-present).
Since her entry into the music industry in 2014, Trisha Paytas has released 7 extended plays and more than 30 singles.
Now in her thirties, Trisha has managed to establish a self-sustaining career, both offline and online. But like many other successful individuals, there lies an untold story behind her success.
From working as a stripper to foot her bills, to her current title as a 'boss lady', it was never an easy path to success for Trisha Paytas. Below is her story…
Trisha Paytas' Bio & Early Life
Trisha was born as Trisha Kay Paytas on 8th May 1988, in Riverside, California, US. She is the daughter of Frank and Lenna Paytas and belongs to the Hungarian ethnic background.
Trisha's early life was not that easy as her parents divorced when she was aged 3. Following her parents' divorce, she relocated with her mom to Rockport, Illinois where she spent most of her childhood.
At the age of fifteen, she relocated back to California to live with her dad and brother, and was enrolled in a Catholic online school program. When aged sixteen, she returned to Illinois to live with her mom, while attending a high school in Pecatonica.
Trisha has two siblings: a sister, Kalli Metz and a brother, Nick Paytas. Like her, both her siblings are also internet personalities.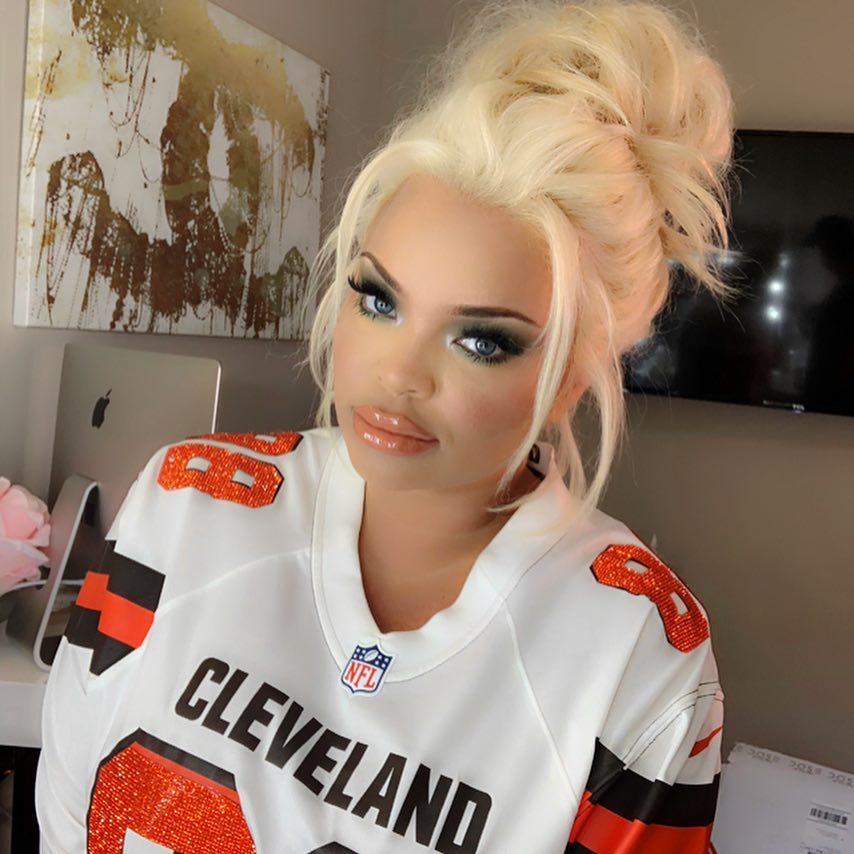 Trisha Paytas' Career –Rise to Stardom
After her education, Trisha moved to Los Angeles to pursue acting. Being new in the field and without much of a lead, she began professional lingerie modeling, and worked as a stripper and escort to support herself.
Another quality that makes Trisha popular with her fans is the way she talks extremely fast. Actually, some sources have revealed that she can talk more than 710 words per minute. Such are the features that prompted her to attempt to break the world fastest-talker record on the Guiness World Records Unleashed.
Although she was unable to break the record, it was a great opportunity for her to grow her fan base.
Trisha Paytas made her first TV appearance in 2006, on The Greg Behrendt Show. She appeared in its thirteen episodes before it was canceled after airing its first season. The following year, Paytas played as 'Ms Limelight' on the second season of Who Wants to Be a Superhero –but was eliminated in the competition portion of the show.
Paytas launched her first YouTube channel "blndsundoll4mj" on 3rd January 2007. Being a big fan of movie director Quentin Tarantino, the channel was initially dedicated to him, and most of the initial uploads were based on that topic.
She was, however, able to discover her untapped talent in YouTubing and soon began focusing on other types of videos. Her channel now primarily gives fashion, beauty, and relationship videos –but with a blend of comedy and other entertaining videos.
By 2011, she had appeared in several TV shows including The Price is Right (2008), Huge (2011), Jane by Design (2011), and The Ellen DeGeneres Show (2011).
She has also featured in several popular videos and song videos including the 2009 Eminem video 'We Made You', "A Girl's Got to Do What a Girl's Got to Do" by Barbwire, and as a stripper in The All-American Rejects music video 'Beekeeper's Daughter'.
In June 2014, she created a secondary YouTube channel TrishasLife –but later changed it to Trisha Paytas. Although the main focus on her new channel was personal Vlogs, she began posting music-related videos and mukbang videos.
On November 2014, Trisha Paytas released her first single which was a cover of Eartha Kitt's 'Santa Baby'. She released its music video in December the same year.
On May 2015, she released her debut EP 'Fat Chicks' which was a major success. Her EP was featured by several popular websites such as Huffington Post, Cosmopolitan, and Business Insider.
Motivated by her previous success, she released another EP 'Superficial Bitch' in June 2015, followed by its music video on July the same year. Her fourth EP 'Daddy Issues' released was a major success and was her first EP to feature in the Billboard Charts –topping #25 on the Heatseekers Albums Chart.
Trisha has released several other EPs which have turned out to be a success, including her recent EP, 'Chicken Parm and Heartbreak' released in late 2018.
Being also an entrepreneur, Paytas runs other endeavors which includes modeling for lingerie and fetish photoshoots, and managing her own exclusive range of skincare products label Feel Like Trish.
Trisha Paytas' Personal Life
To maintain her body and keep it fit for modeling projects, Trisha works out regularly –mostly relying on cardio activities for her workouts. When at the gym, she gets on the treadmill or cross trainer for 1 to 2-hour sessions.
When not working out, she loves cycling along the beach and dancing sometimes. Paytas is also a big martial arts fan and has taken training up to the black belt level in Taekwondo.
Dating Life –who is Trisha Paytas Dating?
Early 2019, Trisha Paytas revealed to her online fans through a heartbreaking video of her recent breakup with her boyfriend, Jason Nash. This was after Jason, a comedian and YouTuber made a joke online about Paytas being 'fat'.
The couple, who had been dating for about a year was enjoying a blissful love life and were a constant source of admiration to their fans. As the story goes, Jason made a reply to a comparison between YouTube couples and stated: 'Yeah except me and Trish, we're both fat…'
Although he later made a comment insisting it was a joke, Trisha could not take any of it.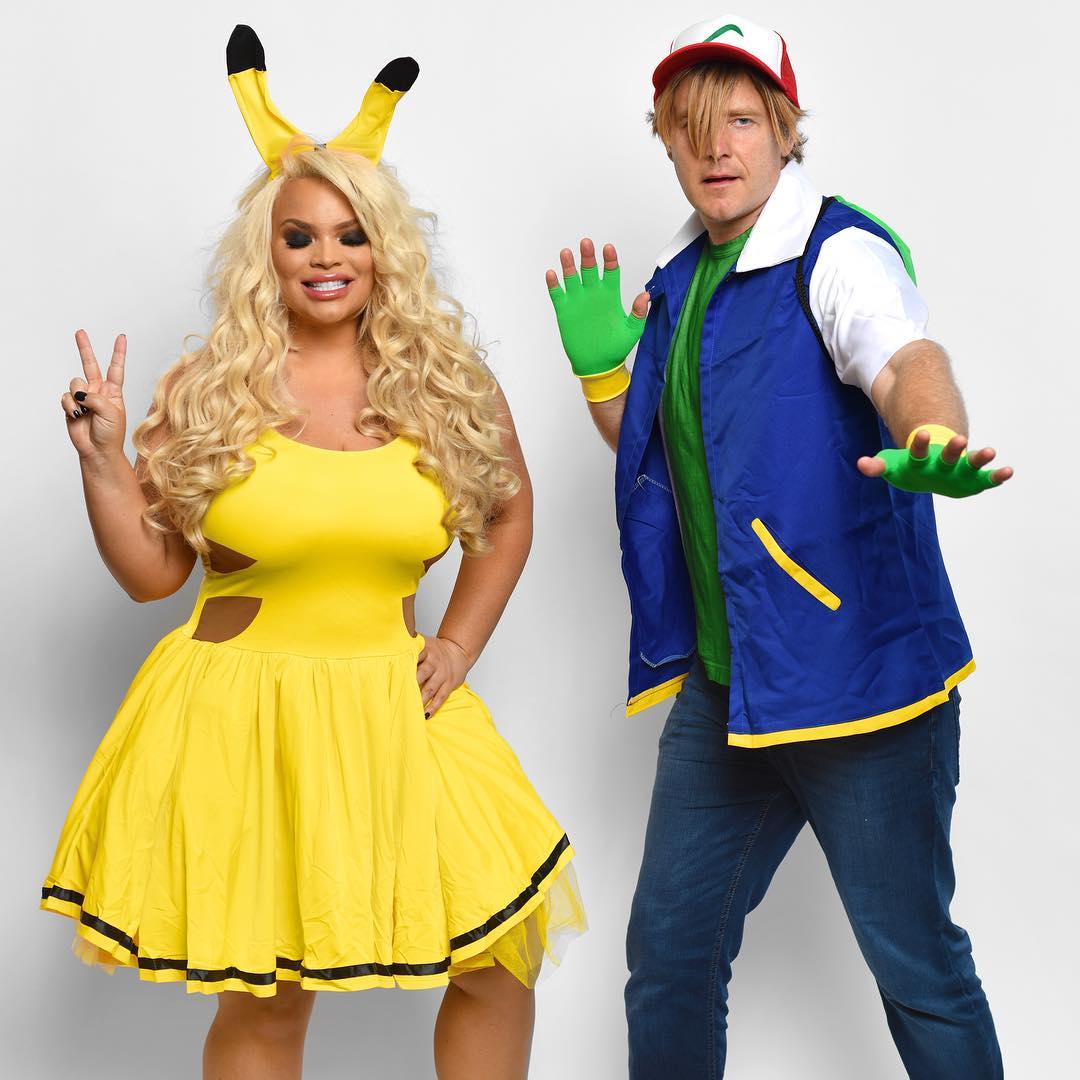 Trisha Paytas' Net worth
After many years of sacrifice and continuous hard work, Trisha can now proudly look back and enjoy the fruits of her labor. She has built herself an empire, both online and offline and is definitely not calling it quits anytime soon.
As of 2019, Trisha Paytas is believed to have accumulated a hefty net worth of more than $4 million and still rising.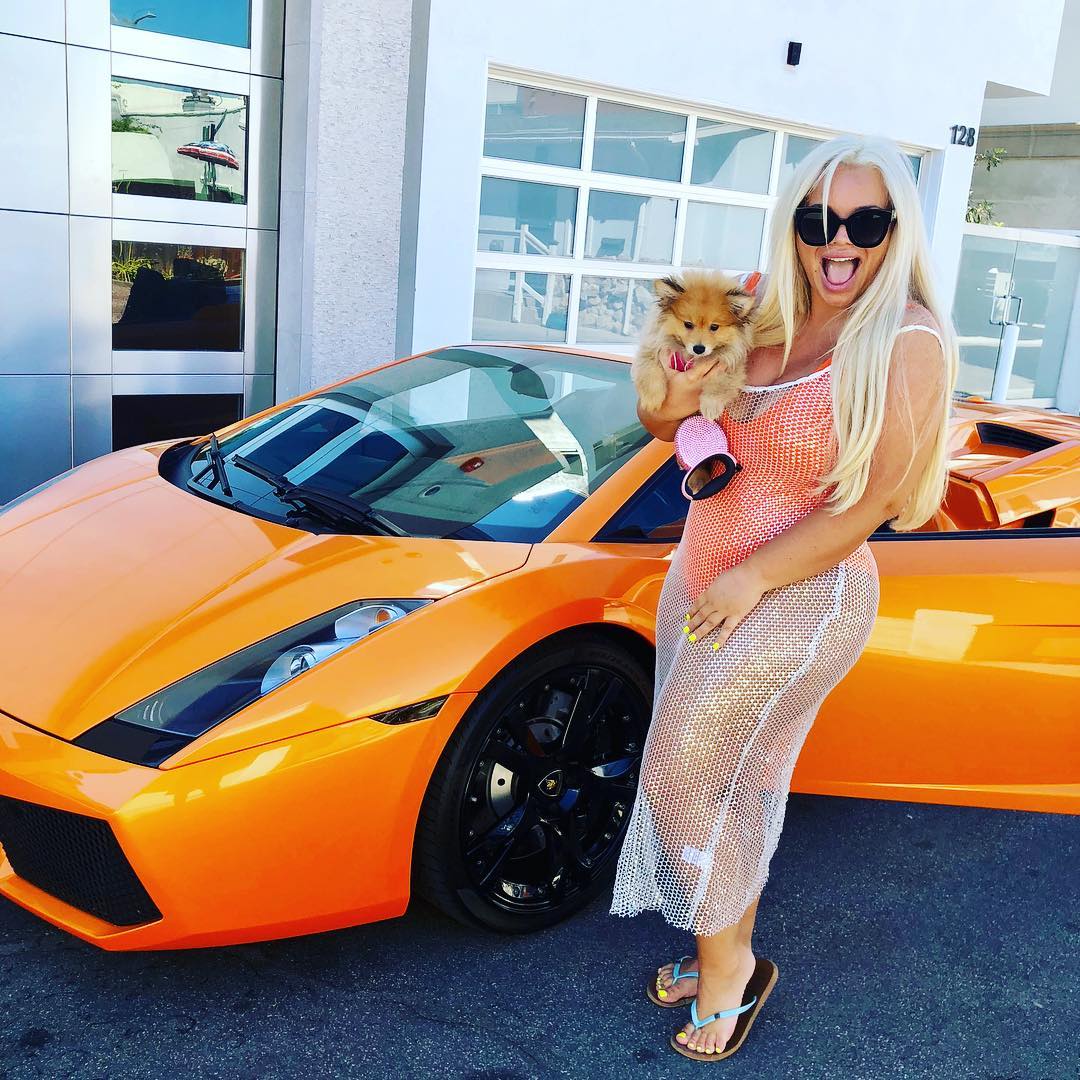 Also Read: Jeffree Star's Boyfriend – Is He Gay?, True identity Of His Mom, Bio, Net Worth, Facts