Statistics
Age:

20 years old

Date of Birth:

May 23, 1999

Birth Place:

Bethlehem, New York

Horoscope:

Gemini

Full Name:

James Charles Dickinson

Occupation:

Makeup artist, Model, Instagram star, YouTuber

Height:

5ft 8 ½ (174 cm)

Nationality:

American

Ethnicity:

White

Marital Status:

Single
About James Charles
James Charles is an American makeup artist, Internet personality and model who rose to prominence after becoming the first ever male CoverGirl spokesman.
He has appeared in CoverGirl's commercial 'So Lashy! BlastPro' mascara, alongside other CoverGirl ambassadors such as Katty Perry and Sofia Vergara.
Here is everything that you need to know about the Internet personality.
James Charles' Bio & Family
He was born as James Charles Dickinson on 23rd May 1999 in Bethlehem, New York, US. Charles holds the American Nationality and belongs to the white ethnicity. He has one sibling; a younger brother named Ian Charles.
James attended the Bethlehem Central High School until June 2017 when he graduated.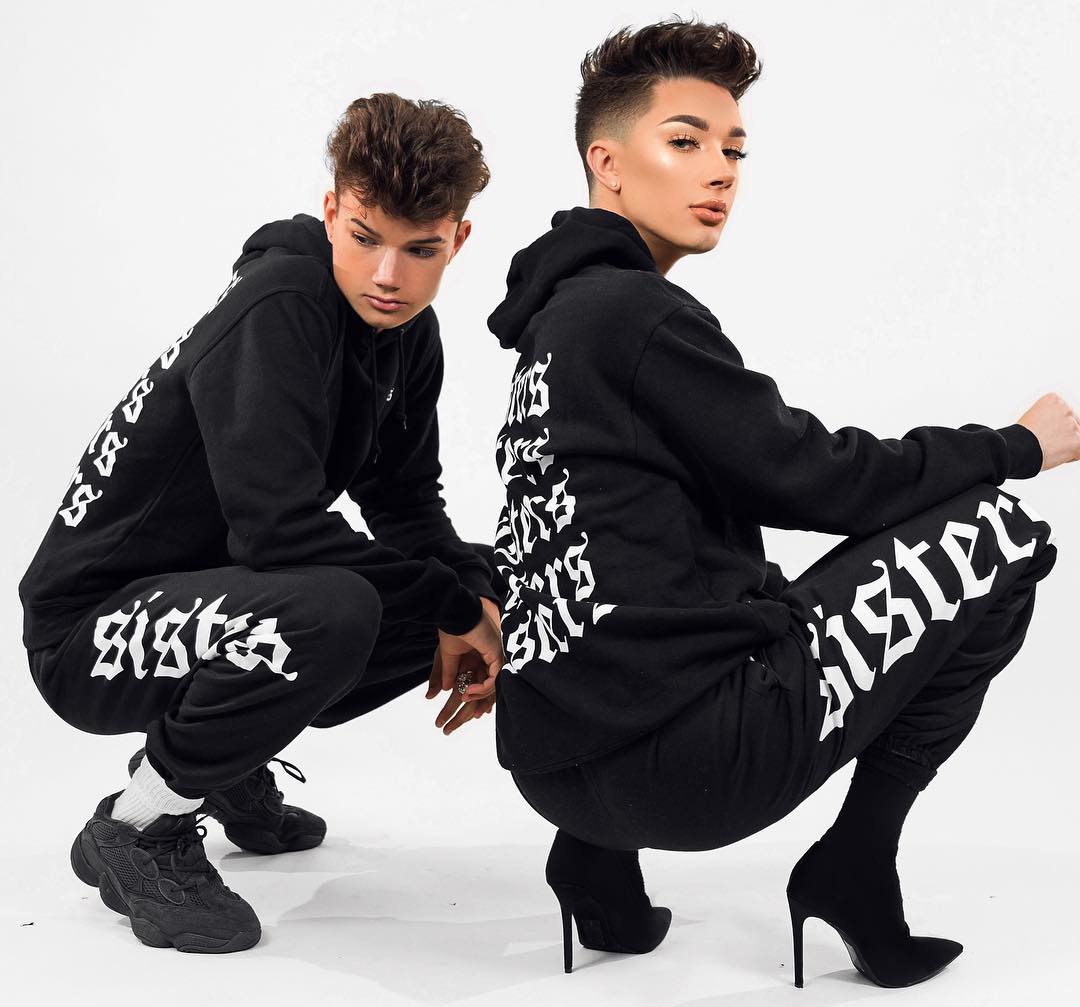 James Charles was aged 12 when he revealed he was Gay!
When aged 12 in middle school, he revealed his sexual orientation to his parents. He told his parents he was Gay, and like many caring parents, they were very supportive of him. They even motivated him to wear make-up so as to feel more confident. James' father went on and helped him build an entire makeup studio in the Basement!
Most people who reveal to be Gay, especially at such a young age go through a lot of challenges. But according to James in an interview with the USA Today, his was an easy journey. He thanks his parents for being so supportive of him and motivating him to pursue his passions.
In one of his Instagram posts on 18th June 2018, Charles thanks his Dad for being inspiring and encouraging at all times. He also thanked his dad for helping in making his make-up studio.
James mother is not only supportive but also protective too. His mom once hit back at an Instagram user who said that James' parents should be ashamed.
In her reply, James' mother said they were very far from being ashamed and that they were very proud of their son!
This is a clear indication that James' parents will go to any depths to support him and will even fight for him if it means so!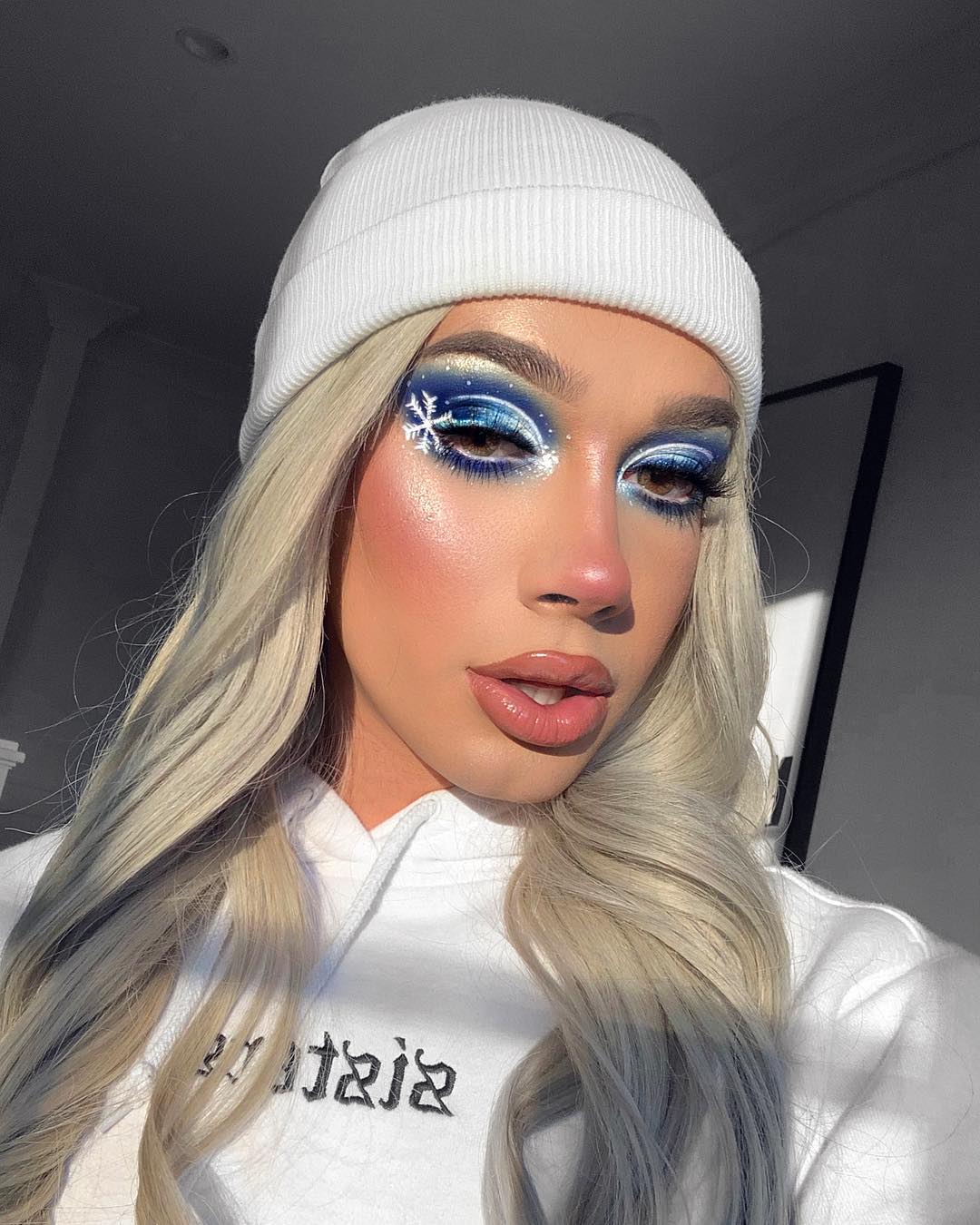 James Charles' Career – his rise to stardom
James displayed an interest in makeup from a very young age. In one of his Instagram posts, he revealed that his dad was always supportive and that he even taught him to braid Barbie's hair when he was aged 3.
After James revealed his sexual orientation to his parents, they approved him to order his first make-up online. Soon after, his dad helped set up his makeup studio, and James started his career as a makeup artist.
James started off with clients in his hometown and within a short time, he had perfected his art as a hairstylist and makeup artist. But it wasn't long before he felt that he needed to expand and explore more.
In 2015, James opened an Instagram account as well as a YouTube channel where he shared tutorials and videos relating to his work with his fans.
James Charles is exceptionally talented, and it wasn't long before he started attracting new fans. His work was a great form of an artistic expression – which proved quite inspiring, thus attracting a large follower's base.
He posted his first picture wearing a Halloween makeup, and the feedback he received was quite positive and encouraging. The post amassed him over 400,000 followers on his Instagram page and over 147K subscribers on his YouTube channel.
However, his prominence and rise to fame was after his senior yearbook photo went viral in September 2016.
James reportedly took a selfie of his well-contoured face and shared it with his Instagram fans. As you can guess, the feedback he received from his fans was quite overwhelming and positive.
When he went back to school, James took more photos with the photo company which he later posted online. The effect was instantaneous! His posts went viral, and he received numerous positive comments such as; Legendary, Iconic and epic.
The photo even caught the eye of the star actress Zendaya who replied to the post with the phrase, 'YOU WIN.'
Yes, James Charles had such a tremendous effect and he wasn't about to stop there yet!
He was the first ever male CoverGirl!
Yeah, you heard right. James Charles viral posts announced and opened him to the world.
On October 2016, CoverGirl brought him as the first-ever CoverBoy.
Katty Perry, who is also the CoverGirl spokesperson took to her Instagram profile to announce the news.
She posted a colorful photo with James Charles beside her with the caption; 'Simply wrapped another extraordinary CoverGirl shoot. Regarded to have the delight to report the main CoverBoy, James Charles.'
While talking to the CoverGirl watchers, James said he was living one of his greatest dreams.
James was also offered a job as the new face in the soon-to-be-launched So Lashy! By BlastPro mascara. In 2017, James walked the runway for MarcoMarco's six 1/2 collection during the Los Angeles Fashion Week.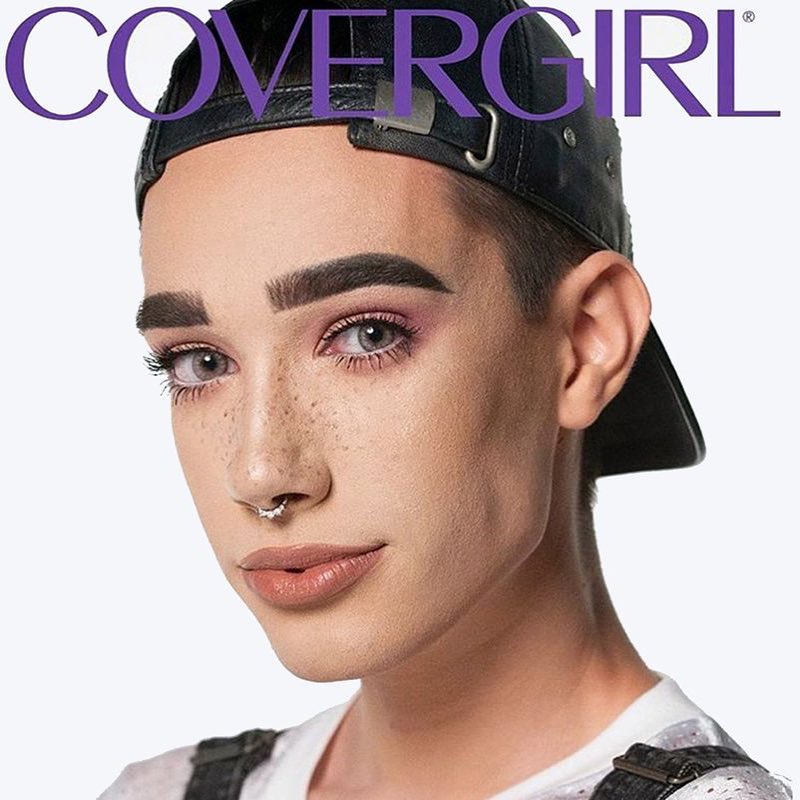 James Charles' Personal life – who is his boyfriend?
James stands at a height of 5 feet 10 inches, and besides his debut career, he is also a very talented singer.
He also maintains an active social media presence with millions of followers on his social media accounts.
In 2018, he won the 8th Streamy Awards for the best channel in Beauty Category. Forbes had also noticed him and had enlisted him in their 2017 list of 30 under 30 – Art & Style.
Boyfriend?
James Charles is quite straightforward with his sexuality. But even being so, he has kept his dating life away from the public.
In January 2017, he was rumored to be dating Aaron Fuller, a fellow social media star. The two had reportedly started off with DM's in their Instagram accounts before dating.
Unfortunately, their relationship was rudely interrupted when Tana Mongeau, another social media star accused Aaron of using James Charles to gain fame.
The two parted ways and James hasn't revealed any name of a new boyfriend yet.
Controversies & Scandals
James Charles is very entertaining on his social media posts. But sometimes his posts haven't been so public friendly, and as a result, he is sometimes seen dragging himself into petty scandals.
On February 2017, just before his planned South African trip with friends, James tweeted and intensively racist joke about Ebola disease that sent a majority of his fans in uproar.
People were very angry with his joke, to an extent of suggesting that CoverGirl should drop him off the brand.
After seeing how things had played out, James Charles was quick to apologize for his rather 'Inappropriate' post.
CoverGirl also issued a statement saying that James post wasn't representing the brand. They went to add that the brand respects people from all cultures and races and that they were glad that he had apologized to the public.
In the same month, James was accused of lying in the very incident that brought him to fame in the first place.
According to his fellow beauty guru Thomas Halbert, he exposed James with proof that his posts had been photoshopped to make his photos look amazing.
Halbert, however, did issue an apology stating that the pictures were out of context and that James had retouched and re-taken them.
James Charles' Net Worth
James Charles derives an attractive income from his debut career and online activities. His large followers' base has enabled him to earn handsomely from various endorsements and advertisement gigs.
After joining CoverGirl, James Charles was able to propel his net worth further. His official net worth is estimated to be at $4 Million dollars, and still rising.
Also Read: Nathan Schwandt – Biography, Jeffree Star's Partner, LIfe & Facts