Tanner Buchanan is an American actor famous for playing the role of Robby Keene in Cobra Kai and Leo Kirkman in Designated Survivor. Buchanan made his first television appearance in a 2010 episode of Modern Family. He then appeared in Grey's Anatomy and Major Crimes, before landing recurring roles in Girls Meets World, Game Shakers, and The Fosters.
Six years after his first television appearance, Tanner landed his first main role in ABC's Designated Survivor. A couple of years later, he landed the role of Robby in Cobra Kai.
This piece will look at Tanner's parents and the role they played in his career, Tanner's experience on Cobra Kai, and his dating life.
Tanner's mom quit her job to move to Los Angeles with Tanner to expose him to acting opportunities.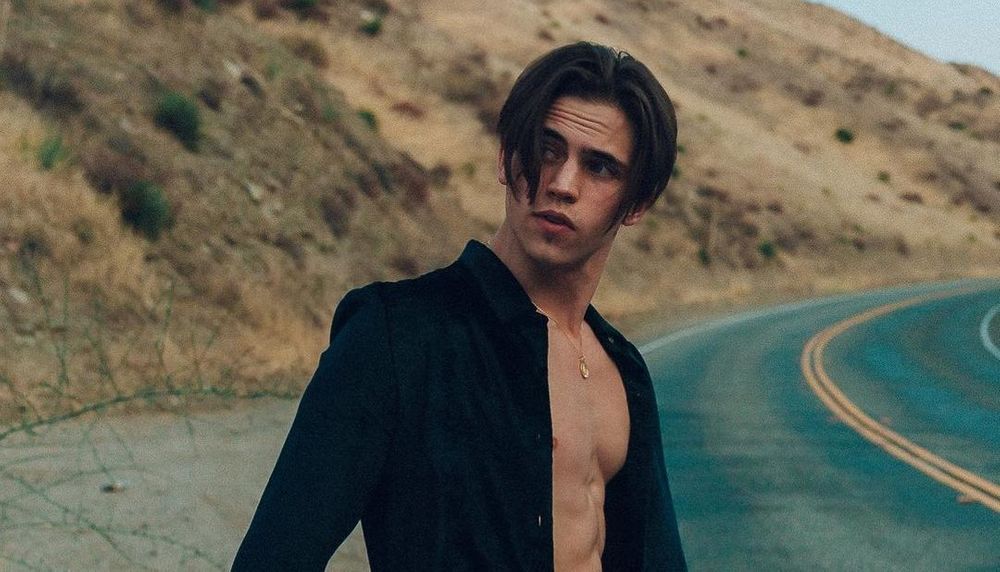 Tanner Buchanan was born on 8th December 1998 to Marlona and Steve Buchanan. He grew up in Lima, Ohio, and displayed talent in sports and dancing when very young. Marlona told The Blade that Tanner's superior coordination helped him excel in soccer and dancing. It wasn't long before agents and managers took notice of Tanner's budding talent. He told Men's Health:
"I started when I was five and I went to a competition in New York at about nine. There [were] agents and managers there. At that time, I had a bowl cut and big glasses and buck teeth. I was the Jerry Maguire kid. In a nice way, the agents and managers said I had a very 'character look.'"
The agents advised Tanner to try out acting, but it meant moving from rural Lima to Los Angeles. Tanner's parents consulted and agreed that Marlona accompany Tanner to Los Angeles to expose him to acting opportunities. It probably helped that Marlona didn't love her job in Ohio.
"We didn't think we would be there for that long and tried not to get as much furniture as possible just because we didn't know how long we were going to be there," Tanner told The Blade. Fortunately, Tanner landed roles in national commercials weeks after landing in Los Angeles. The duo's six-month stay eventually became permanent.
Buchanan has gotten used to life in Los Angeles, but he still enjoys traveling back to Ohio. He loves the quiet life in his native home and enjoys how that the people in Lima don't treat him like a celebrity. "They do care, but I'm no one special," he told The Blade. "It's nice to surround yourself with people who treat you normal and keep you grounded. Everyone here is genuine."
Tanner was initially worried that his character would get axed from the Cobra Kai storyline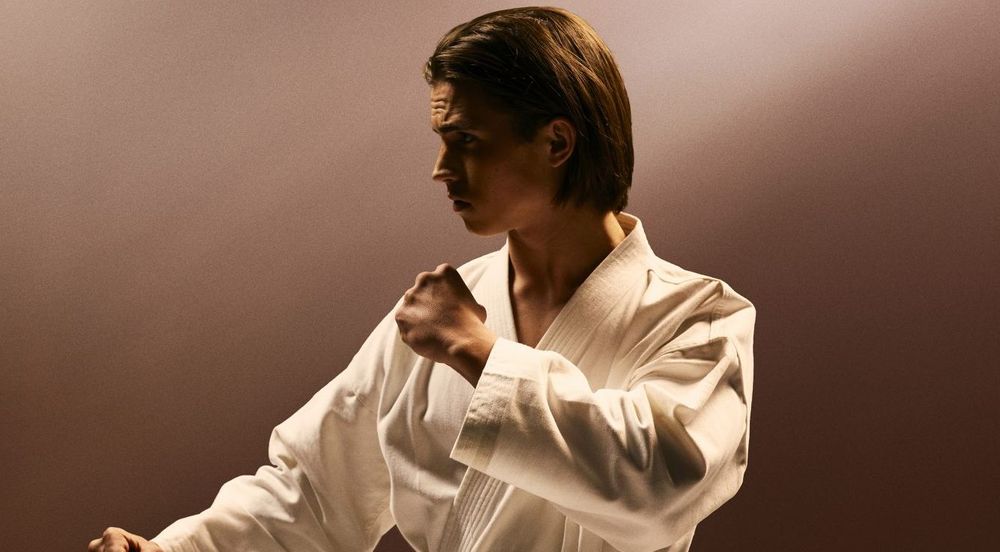 When Tanner landed the role of Robby in Cobra Kai, he didn't think that the show would end up being number one on Netflix. The streaming platform picked up the show after it ran for two seasons on YouTube Premium.
Unfortunately for Tanner, Netflix picked up the show at a moment where his character was in limbo. Ronny's fate was unclear as he'd gone into hiding after sending Miguel (played by Xolo Mariduena) off a school balcony. Tanner told Men's Health that he kept pestering the producers about the future of his character:
"I read that and I was worried. I had multiple conversations with not only the writers [and] creators but with stunt coordinators. 'Hey, I want to make sure Robby isn't seen as a bad guy. This is an accident right?' I bothered them so many times."
Tanner has had to transform physically for his role in Cobra Kai. The intense training means that he is bound to gain muscle, but still has remain lean to suit the demands of his character. Tanner told Glamour Magazine that he doesn't care much about bulking up as long as he remains healthy. He explained:
"But I feel like, over the years, I've just switched my mind to really be like, 'Look, if you're working out consistently and you're staying healthy, that's all you need to do.' That's what drives me rather than trying to look like Channing Tatum or Chris Hemsworth as Thor, because I guarantee you, I'm not six foot four, weighing 250 pounds. I'm much smaller than that."
Tanner was dating Lizze Broadway, but reports suggest that the relationship has fizzled out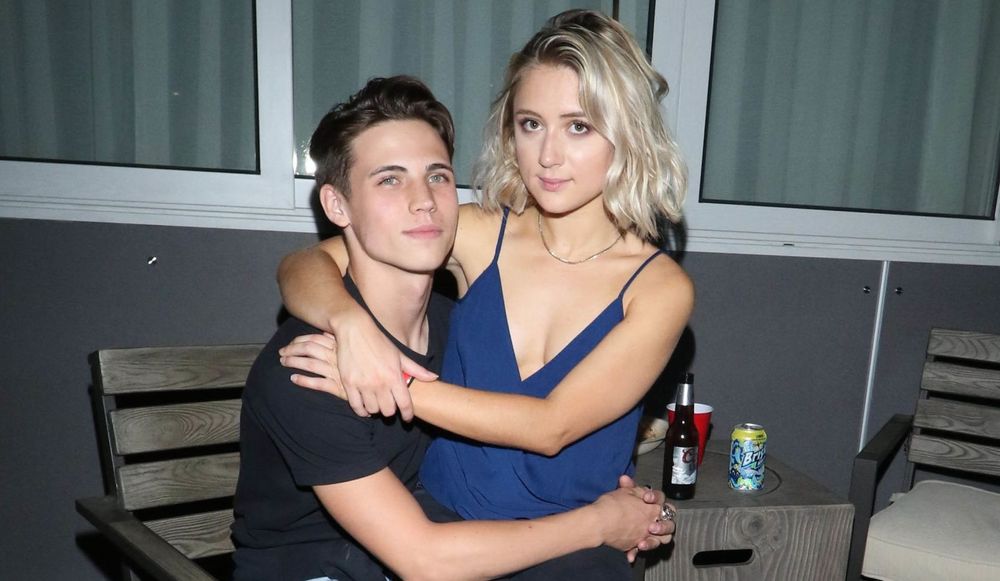 Tanner and actor Lizze Broadway go back as far as 2017. In November 2017, Tanner posted an Instagram photo of a romantic setting featuring candles and rose petals alongside the caption: "What you do when the person you love comes to visit. @lizzebroadway." In 2019, the couple created a YouTube channel and uploaded a couply video of themselves at Comic-Con 2019.
The couple hasn't announced a breakup, but their inactivity on social media has fueled rumors that their relationship fizzled out. There is no hint of the relationship on Broadway's Instagram page, and there are only two Instagram images on Tanner's page referencing the relationship. At the moment, we can't tell for sure whether Tanner and Lizze are still together. 
Buchanan and Addison Rae practiced kissing during their free time on He's All That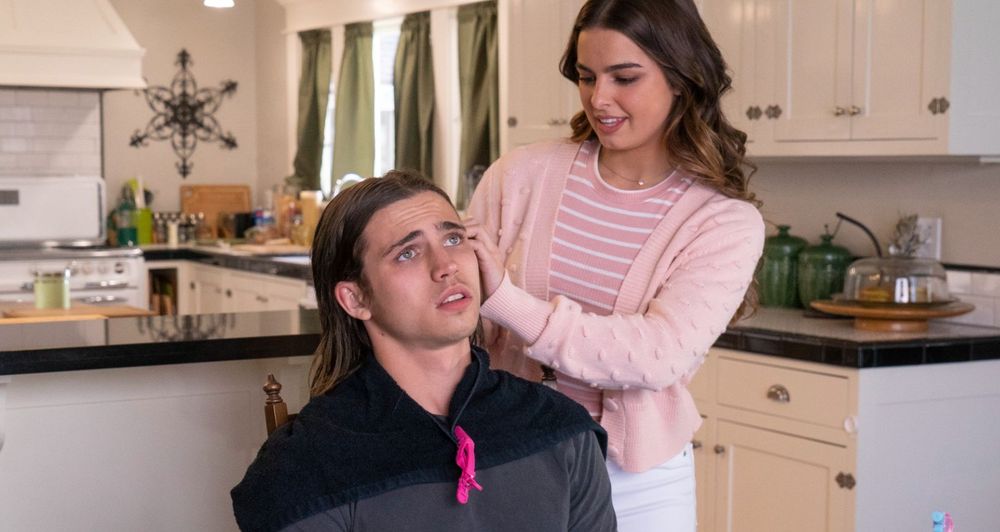 Tanner Buchanan and Addison Rae star in Netflix remake of 1999's She's All That titled He's All That. In the film, Addison is tasked with turning the school's most unpopular boy (Tanner) into the prom king.
Rae had no prior acting experience before getting chosen to star in the film. Some have speculated that Rae got the role because of her social media popularity.
However, Addison has insisted that she had to work hard to get her acting breakthrough – a point supported by Buchanan. Tanner told Variety that Addison was much better at remembering lines than he was. He said:
"She put in the work. She did audition for this. She had to send them her self-tapes and everything. Everybody had to be OK with her and she did an amazing job. She knew her lines way better than I knew mine. She was on top of it the entire time. That's what I keep telling people is you would think that she's [been acting] for years."
Part of Rae and Buchanan's preparation involved kissing during their free time. "We did practice the kiss in our time," Rae told Entertainment Tonight. "You have to! It's awkward the first time in front of everybody so we were like, 'Okay we've got to get it out the way, let's just do it.'"
---