Xolo Mariduena is one of the stars of the Netflix hit Cobra Kai. The first two seasons of the series premiered on YouTube before Netflix acquired rights to the show. Cobra Kai's popularity has more than doubled since its debut on Netflix. Xolo plays the role of Miguel, a reluctant yet talented martial student.
From 2012 to 2015, Xolo played the main role of Victor Graham in Parenthood. For the next three years, he appeared in minor roles in shows such as Rush Hour and Twin Peaks. Xolo is also popular in the gaming arena as he streams on Twitch under the name Xolo Crunch. 
This piece will look at Xolo's love life, his parent's enthusiasm about Cobra Kai, and his martial arts training. Xolo is not gay.
Xolo was in a relationship with co-star Hannah Kepple, but that relationship is rumored to be over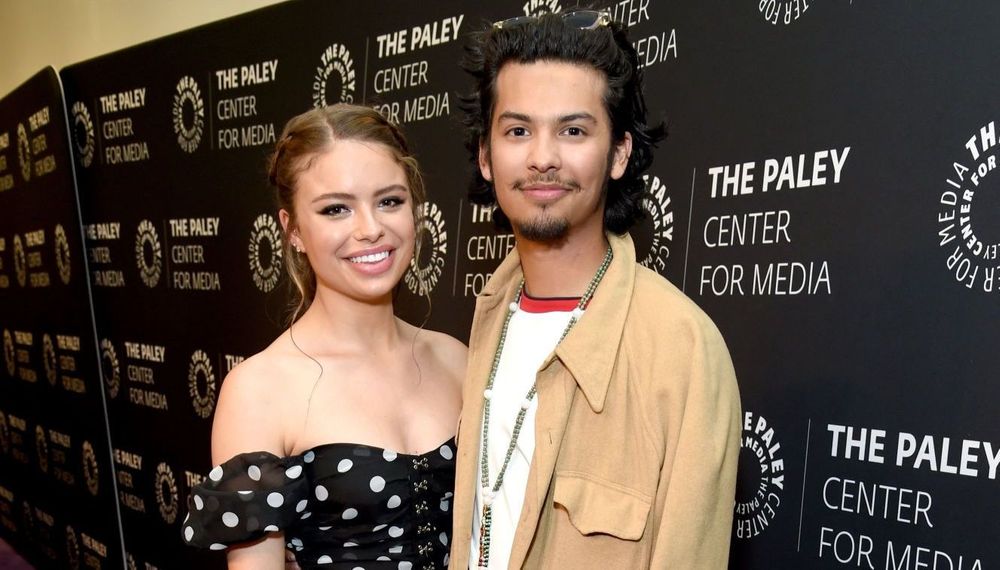 Rumors about a relationship between Xolo and his co-star Hannah Kepple surfaced after they posted couply photos of each other on social media. Hannah, who plays the role of Moon, confirmed the relationship in an August 2020 interview with MEAWW:
"Well, I am dating Xolo (Mariduena) who plays Miguel. Season 1, we were actually friends, a little flirty and then we started talking after season 1, and it clicked."
She added that she loved watching his character and that their relationship benefited from being in different storylines. However, uncertainty crept up over the couple's relationship when the pair took down the social media photos they had of each other.
It's unclear whether Xolo and Hannah are still dating, but the relationship dispels any notion that Miguel is gay.
Xolo's parents were excited about his appearance in Cobra Kai because they were fans of Karate Kid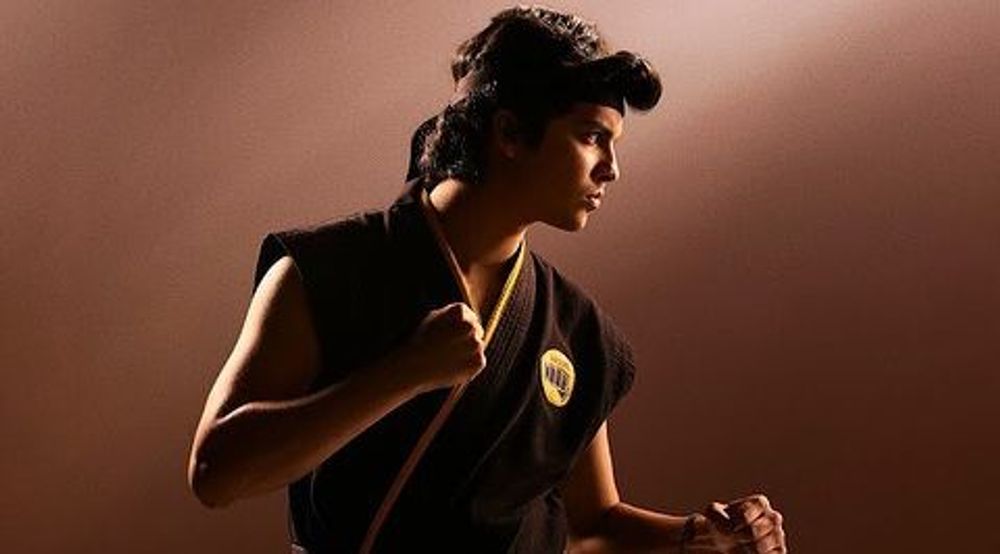 Xolo Mariduena was born on 9th June 2001 in Los Angeles, California. He is of Mexican, Cuban, and Ecuadorian descent. His name, Xolo, has Nahuatl origins and is the name of the brightest star in the Orion belt. When Mariduena got the script for Cobra Kai, he didn't know that it was related to Karate Kid, but his parents knew and were very excited about it. He told Glitter:
"Most of my familiarity came from Jaden Smith and Jackie Chan Karate Kid, which came out when I was 9, so it was actually a big favorite of mine. I didn't have much of an idea what 'Cobra Kai' was until the audition came in and my mom and dad looked over my shoulder at the script and got super geeked about it."
Xolo re-watched the original Karate Kid and found himself loving the characters more because he was involved in a similar project. Mariduena's family plays a crucial role in helping him stay grounded. He told Glitter that he lives an ordinary family life alongside his sister. "My family makes sure that both my sister and I have as well-rounded and filled life as possible, with acting and working being a piece of the pie, but not the whole pie," he elaborated.
Xolo had a background in martial arts before joining Cobra Kai, but he wasn't prepared for the rigorous training he needed to get ready for the show
Xolo's first foray into martial arts came when he did Shotokan karate in first and second grade. He participated in several competitions but gave it up for tennis and basketball. Xolo assumed that he would seamlessly slot back into martial arts, but he was in for a big surprise. He told Glitter:
"It was a daily 2-4-hour regiment of working with professional stunts, martial arts, boxing, strength and yoga instructor teams to get me in amazing shape. It is the hardest thing I have ever had to do. It wasn't just about learning martial arts, it was about the entire task of learning martial arts and then using it in a way that can be choreographed and filmed."
Mariduena quickly learned that wassn't advisable to train with his co-stars due to his competitive nature. "Other than doing choreography all the time with other cast mates, I try to stay away from training with other people," he told Crooked Llama.
---