John Rose, the U.S. Representative for Tennessee's 6th congressional district, seems to enjoy a happy marriage with his wife, Chelsea Doss Rose. The couple has been married since January 2011 and has enjoyed a low-key union for over a decade. However, John Rose's marriage to a woman nearly 25 years his senior has recently drawn attention due to the Republican party's fervent opposition against 'grooming.'
The conservative movement has labeled people opposing 'Don't Say Gay' bills as child 'groomers.' They attacked Justice Ketanji Brown for allegedly giving lighter sentences to child sex offenders.
Chelsea was a 21-year-old college senior when she married the then 45-year-old John.
John and Chelsea married after he offered her a scholarship to attend Texas Technical University
Chelsea Brooke Doss was born to Jeff and Beth Doss in Murfreesboro, Tennessee. She played softball and basketball during her time at Eagleville High School.
It's unclear when Chelsea and John met, but some suspect they could have crossed paths as early as 2003, when Doss, a high school freshman, started her association with the FFA. Rose is a lifelong volunteer of the FFA who served as a board member from 1996 to 2014.
In March 2007, Chelsea and her Eagleville team competed in the state competition during the annual Future Farmers of America convention. Her team won the State Superior award, and Chelsea won the State Job Interview contest and earned the position of Tennessee FFA Association state president.
At the time, Rose was the vice-chairman of the board of the Tennessee FFA. Several months after Chelsea's victory, she received the Jerry and Betty Williams Rose Scholarship to study at Tennessee Tech, an award named after John Rose's parents.
"John has made everything possible that I've done in FFA beyond high school," Doss told The Murfreesboro Post. "Through the scholarship that he provides, I've not had to have a job through college. I've been able to train, improve, focus on FFA and focus on school. That scholarship has made all the difference."
"[John] has also coached me during my preparation, which has been extremely helpful." Rose served as the chairman of the Board of Directors of Tennessee Technical University during Chelsea's time at the school. He was chair when the pair married in January 2011.
There's no suggestion that Rose did anything illegal, and it's uncertain whether the pair's relationship violated any Tennessee Tech or FFA policies. However, it's clear that the uneven power dynamics involved in such relationships expose young and vulnerable students to coercion.
The media refrained from asking Rose about his marriage during his campaign. However, Prospect reports that the union has generated discussions in the state capital since 2017. It has now become a topic of national interest.
Rose and Chelsea raise two sons and have lost one son due to a miscarriage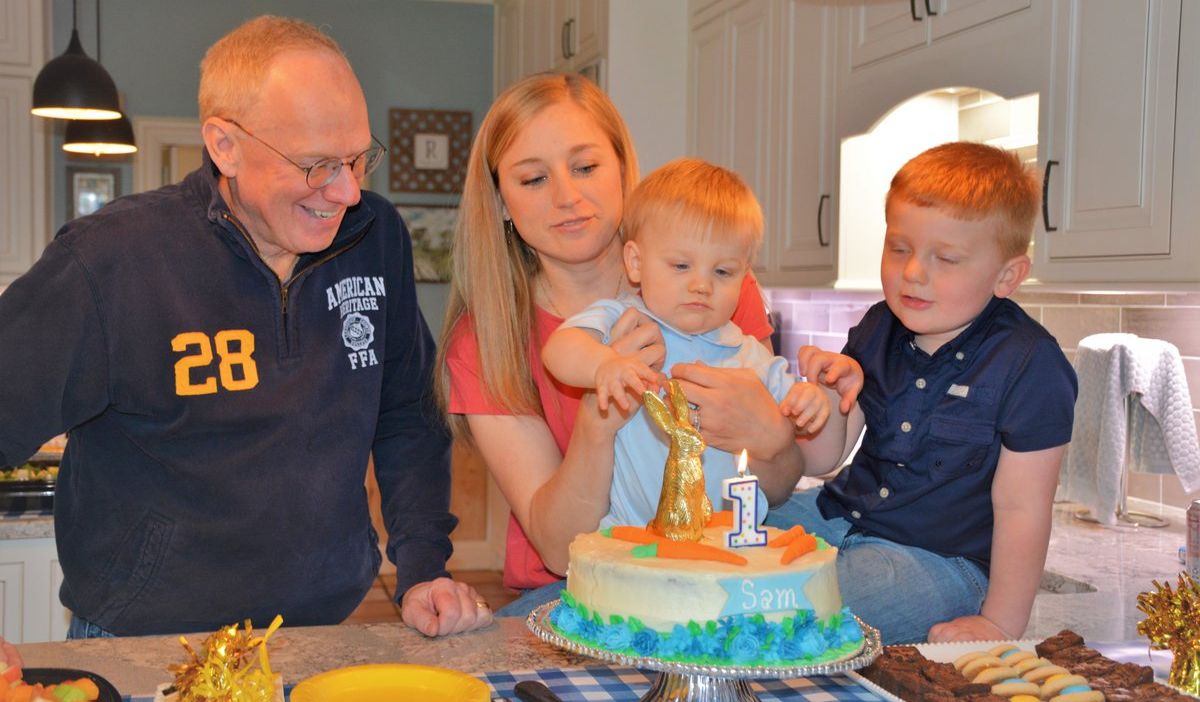 Rose and Chelsea raise their two sons in Cookeville, Tennessee, where they run a farm producing beef, hay, and tobacco.
Guy, the couple's first son, was born in 2017. In April 2017, Chelsea wrote on Facebook:
"On this Lord's Day, John and I are thankful for a baby boy due in early October. We appreciate all the encouragement from friends and family over the past 6+ years. We ask for your prayers for Guy Williams Rose as he continues to grow. This is an exciting time!"
The couple lost a child in November 2019 after Chelsea's water broke prematurely. Chelsea delivered baby Mack, but he was too small to survive outside the womb.
"We are heartbroken by the unexpected loss of our anticipated baby boy," Rose said. "God filled our hearts with joy and hope when we learned that we would be blessed with another child. We may not get to walk with him in this life, but we pray we see him in Glory one day."
John asked for prayers for his family and thanked the medical professionals who tried to save baby Mack. "Further, we extend our sympathy to families who have gone through or are going through extraordinary loss, such as this," Rose concluded.
On the anniversary of Mack's passing, Chelsea posted a message on Facebook thanking everyone for their support during the painful period. Doss's post contained the following request:
"I would love to memorialize Mack this year by helping a family who cannot have a baby naturally and wants to adopt. In this case, this year, it happens to be my older sister and my brother in law. If you would like to help them with their quest to give a baby a loving, Christian home to grow up in, please consider giving."
The couple welcomed their youngest child, Sam, in March 2021. "He's one year old today," Rose captioned a March 2022 post. "He's walking, exploring and he's always interested in what big brother is up to. We love you buddy!"
Chelsea resumed work at the Tennessee FFA foundation after taking a nearly four-year break
After graduating Magna Cum Laude from Tennessee Tech, Chelsea joined the Tennessee Electric Cooperative Association as a government affairs specialist and started her Master's education at the University of Tennessee, Knoxville.
Months before her graduation, Chelsea joined the Tennessee FFA Foundation as Executive Director. Rose released the following statement after securing the job:
"I am excited to apply my experience and skill set in a way that will maximize the potential of the Tennessee FFA Foundation, while fostering meaningful relationships with industry stakeholders. The FFA holds a special place in my heart."
Chelsea left the Tennessee FFA Foundation in December 2017, possibly to focus on raising her children. Following a nearly four-year absence, she resumed her role as Executive Director in October 2021.
Doss occupies her free time by organizing and promoting fundraisers. She is also a devoted Christian and member of her local church. In late December 2021, she offered free Bibles to encourage scripture reading amongst her followers. She wrote on Facebook:
"If you are pondering a 2022 Resolution, consider reading the Bible through. And, if you are willing to make that commitment, there's a One Year Bible waiting for you, free of charge. We will get a Bible to you ASAP so you can start 2022 in the word of God."
---