Zendaya's performance in the HBO series Euphoria is simply exceptional. The 23-year-old from Oakland, California, has come a long way from her days on Disney's sitcom, Shake It Up. Zendaya has matured impressively, and she has gone on to star in movies such as Spider-man: Far from Home, Spider-man: Homecoming, and The Greatest Showman.
Zendaya has achieved her great success largely due to her boundless talent and the guidance she gets from her parents. She holds her parents in very high regard, as she told Ellen DeGeneres;
"I'm really lucky to have the parents that I have. They just have always instilled in me these core values that I think I have to carry with me through everything. I give it up to them, I give it up to family."
This piece will look at Zendaya's parents, Claire Stoermer and Kazembe Ajamu Coleman, and how they have helped shape their superstar daughter.
Claire is a teacher and she is Zendaya's biggest inspiration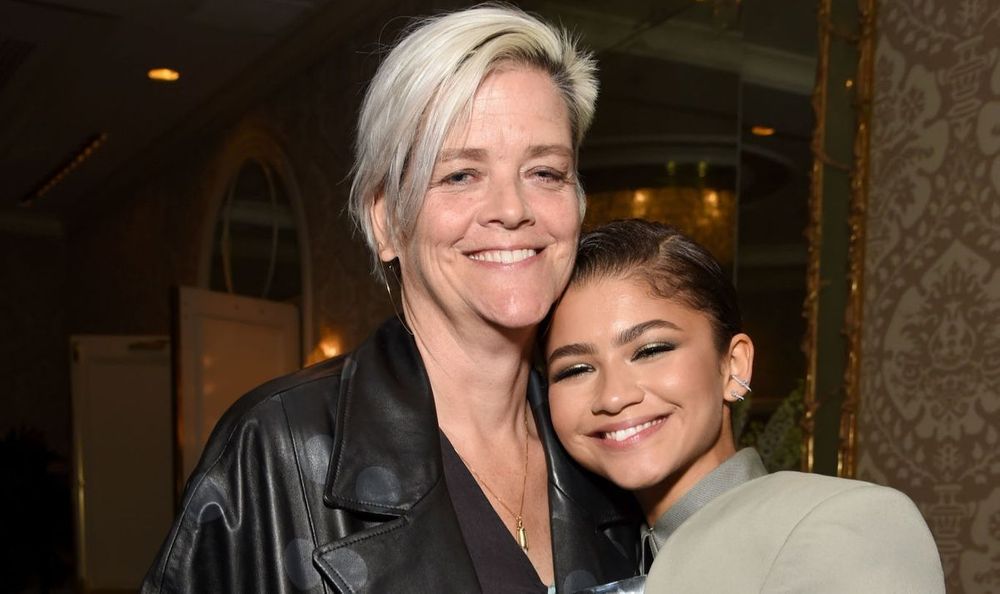 Claire Stoermer shares a close relationship with Zendaya, and they appear together a lot during award shows and events. She attended the Spider-Man: Homecoming premiere, and posted many pictures of the event on Instagram.
Stoermer was a teacher in Oakland, California, and she was a major inspiration for Zendaya. Zendaya told Teen Vogue that watching her mom teach gave her a lot of inspiration;
"She would introduce them to the arts, guide them through the language of Shakespeare, and show them the wonders of nature outside city life – all things that they wouldn't have experienced otherwise. Watching her was magical; it instilled within me a true appreciation of and devotion to the importance of education."
Zendaya separated from her mom when she went to Los Angeles to play in Shake It Up, but they made sure to see each other every other week. Stoermer also sold tickets and oversaw maintenance at the California Shakespeare Theater in Orinda. According to Zendaya, this was how she developed a passion for acting.
Claire also helped Zendaya develop confidence in her own skin. Zendaya told Vanity Fair that her mom's decision not to wear make-up empowered her a lot; "My beauty icons are the women in my life. My mom didn't wear makeup; I don't think she knew that, to me, it was empowering that she didn't care."
At the moment, Claire doesn't mind the occasional make-up. Zendaya occasionally posts videos of herself and Claire dressing up together. Claire also seems intent on getting more tattoos. Zendaya told Instyle that her mom is more confident about herself;
"My mom did it at 50. I call it her butterfly moment. She became confident and got more in touch with who she was at 50."
Zendaya stayed in her parent's house till he was 20 years old
As of early 2017, Zendaya was living with her parents, and she confessed that it had more advantages than disadvantages. She told Ellen that she had established boundaries with her parents that made living together easy. "So they respect my space, I respect their space," she said. "But at the end of the day, I don't have to wake myself up. I got a free ride whenever I want. So why would I want to give that up."
In March 2017, Zendaya gave up the perks of her parent's house for her $1.4 million Los Angeles home. Zendaya gave an app tour of the house via Trulia and told her viewers that her most favorite part of the house was the stairs. She said:
"Guys, I've always wanted stairs like this like literally since I was a little girl. Because you know, I'm from Oakland, humble beginnings, I have two parents as teachers so I've never lived in a two-story house or a house with air conditioning or a house with a pool so this is crazy. I have a staircase, it's like the Cinderella spiral staircase."
Claire owns a jewelry line known as Kizzmet Jewelry
Zendaya is a big fan of jewelry, and she frequently wears some from Kizzmet Jewelry. Claire makes the pieces herself. Zendaya said on her website;
"My mom makes the sickest jewelry for her line Kizzmet. I rock it all the time! She knows so much about the meaning of the stones and customizes each piece."
Zendaya also models the jewelry on the line's official Instagram page.
Ajamu is Zendaya's manager and advisor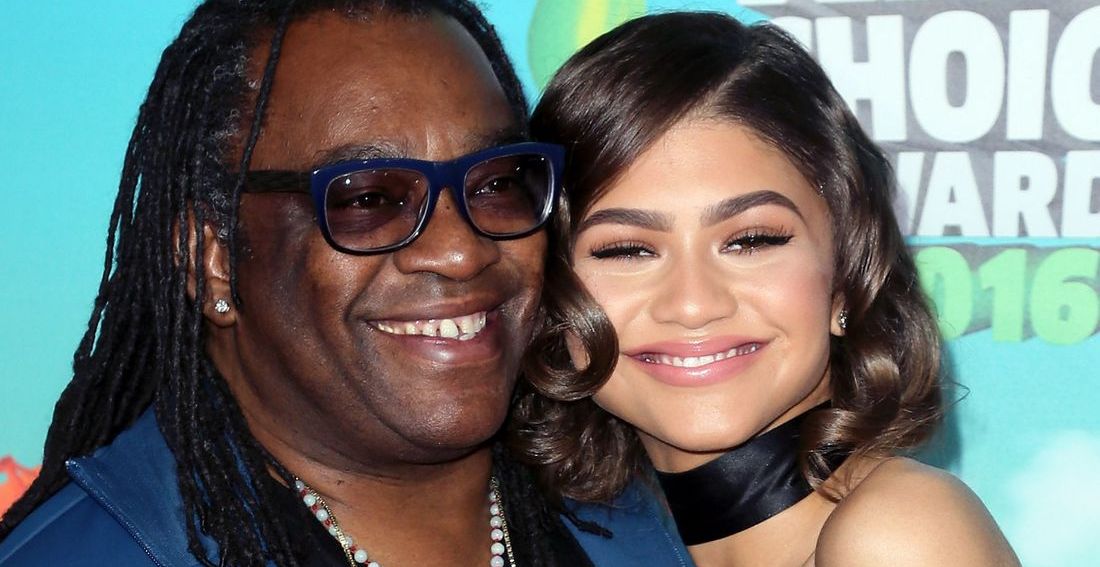 Zendaya's dad can trace his roots back to Nigeria, and like Claire, he is also a teacher. Zendaya and her dad are pretty close, and he is also her manager. Ajamu regularly appears on Zendaya's Instagram page, along with some heartwarming captions. In 2018, Zendaya posted a vintage photo of herself and Ajamu on his birthday with the caption;
"This is one of my all time favorite pictures, daddy dancing and singing me to sleep. My old mans getting old. Love you daddy, happy birthday. Although I could just say all this in person cause I'm across from you at dinner right now lol."
Ajamu also appears to have a say in her daughter's dating life. According to TMZ, he provided this hilarious reply when asked about a relationship between Zendaya and Odell Beckham Jr.;
"What relationship? There's no relationship. We're just friends. When you see my daughter out on a date without me, it's a relationship! Haha!"
Zendaya's parents divorced, but they maintain a cordial relationship
Zendaya's parents got divorced in 2016 after being married for 8 years. When the news came out, Zendaya revealed in a tweet that her parents had been apart for a long time; "My parents ain't been together for a long time, y'all didn't know cause we private + they still homies."
Claire and Ajamu reportedly cited irreconcilable differences as the reason for their divorce. Zendaya's parents still maintain a good relationship.
Zendaya is extremely protective of her parents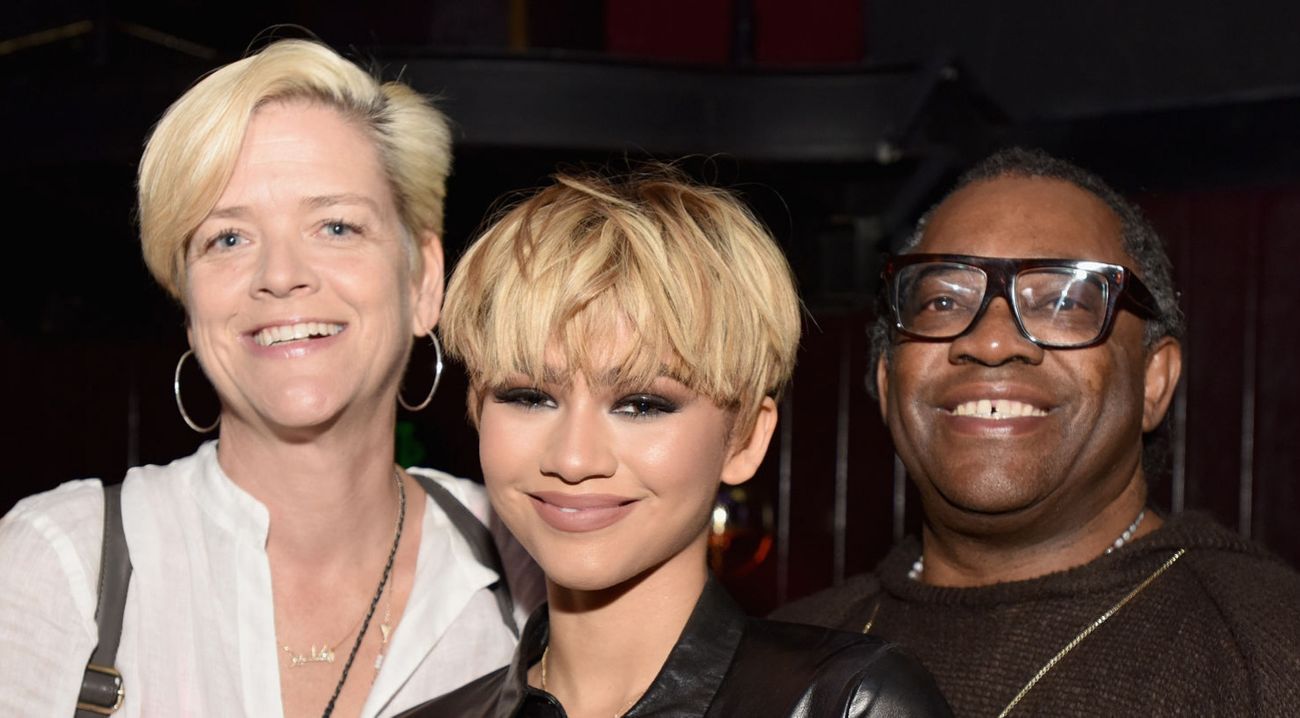 Zendaya loves and credits her parents for facilitating the success she has today, and she doesn't take it kindly when anyone talks ill about them.
Zendaya was involved in a Twitter feud against a Twitter user who said that she 'would cry' if she had parents who looked like Zendaya's. Zendaya replied with a long statement which read;
"First, I'm going to pray for you. While you're so concerned about what my parents look like, please know that these are two of the most selfless people in the world. They have chosen to spend their entire life, not worried about trivial things such as looks and insulting people's parents on Twitter, but instead became educators who have dedicated their lives to teaching, cultivating and filling young, shallow, minds."
Zendaya concluded by telling the critic to take a deeper look at themselves, and find out that they are also beautiful.
Ajamu has five other children from another relationship
Zendaya has five step-siblings from her dad's other relationship. The siblings are named AnnaBella, Austin, Julien, Kaylee, and Katianna. Zendaya is close to her older siblings, and she speaks highly of them. She told Time;
"As I've gotten older. I've realized my true models are my parents. My mom is like a sheroe. My dad is so strong. I look up to my big sister and realize the influence she's had on me and making me a better person. Having such a big, grounded family, I realized as you get older how important that is."
---