Dakota Johnson is an American actor best known for playing the role of Anastasia Steele in the Fifty Shades film series. She started her career in 1999 when she made an appearance in the dark comedy film Crazy in Alabama alongside her mother. In 2012, she played supporting roles in The Five-Year-Engagement, 21 Jump Street, and Goats.
Fifty Shades gave Johnson her big break, and after the last film aired in 2018, she appeared in Bad Times at the El Royale, Wounds, and The Peanut Butter Falcon. This piece will look at Dakota's parents and the roles they played in her life and career.
Dakota's parents divorced in 1976, remarried in 1989 and divorced again in 1996
Johnson's parents, Don Johnson and Melanie Griffith, met in 1972 when he was 22, and she was 15. At that time, Don had been in two annulled marriages with a dancer and a 'rich bimbo.' Don and Melanie struck up a relationship, and she moved in with him. They got engaged when Griffith turned 18 in 1976 and got married that year. The couple's marriage lasted only six months.
Melanie moved on and got married to Steven Bauer in 1981, but the couple separated. Don and Griffith reunited in 1988 and got engaged. Dakota revealed during an episode of SNL that she believes that she was conceived when the couple got engaged. She stated:
"Right after the show, my father got down on one knee and proposed to her for the second time… and exactly nine months later, I was born."
Don and Melanie wed in 1989, and divorced again in 1996. Griffith married Antonio Banderas in 1996, and Don married Kelley Phleger in 1999. Antonio and Griffith divorced in 2015, but he maintains a strong relationship with Dakota. Johnson showered Antonio with praise as she presented him with an award during the Hollywood Film Awards. Dakota stated:
"I come from a family of many a marriage and I got very lucky. I got a bonus dad who I realized that, over time, is actually one of the most influential people in my whole life. When I was six years old, my mother married a man who brought an unbelievably bright light, a whole new world of creativity and culture…"
Dakota's childhood suffered because of her parents' busy careers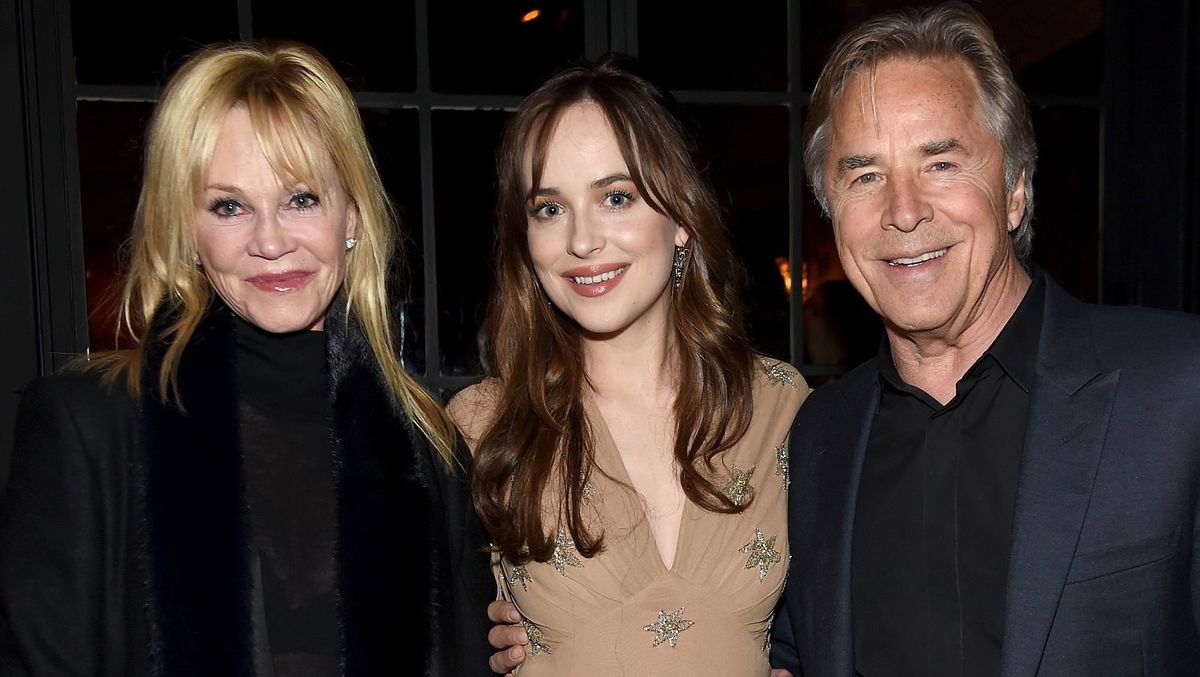 Don Johnson and Melanie Griffith are massive Hollywood stars. Griffith's portrayal of Working Girl earned her a Golden Globe award and an Academy Award nomination. She also starred in films such as Shining Through, Crazy in Alabama, and Body Double. Don won a Golden Globe Award for his role in the 1980s series Miami Vice.
The couple moved around a lot due to their careers, and it affected Dakota negatively. She started therapy at the age of 3, attended many schools, and, consequently, lost many friends. Dakota then had to deal with Don and Melanie's divorce and their publicized struggles with drug abuse. She told Vogue:
"I never learned how to learn the way you are supposed to as a kid. I thought, why do I have to go to school on time? What's the point when you're living in Budapest for six months while your stepdad films Evita and you go to school in your hotel room? I was a disaster, and I thought for so long that there was something wrong with my brain. Now I realize that it just works in a different way."
It's unlikely that Dakota's parents will watch Fifty Shades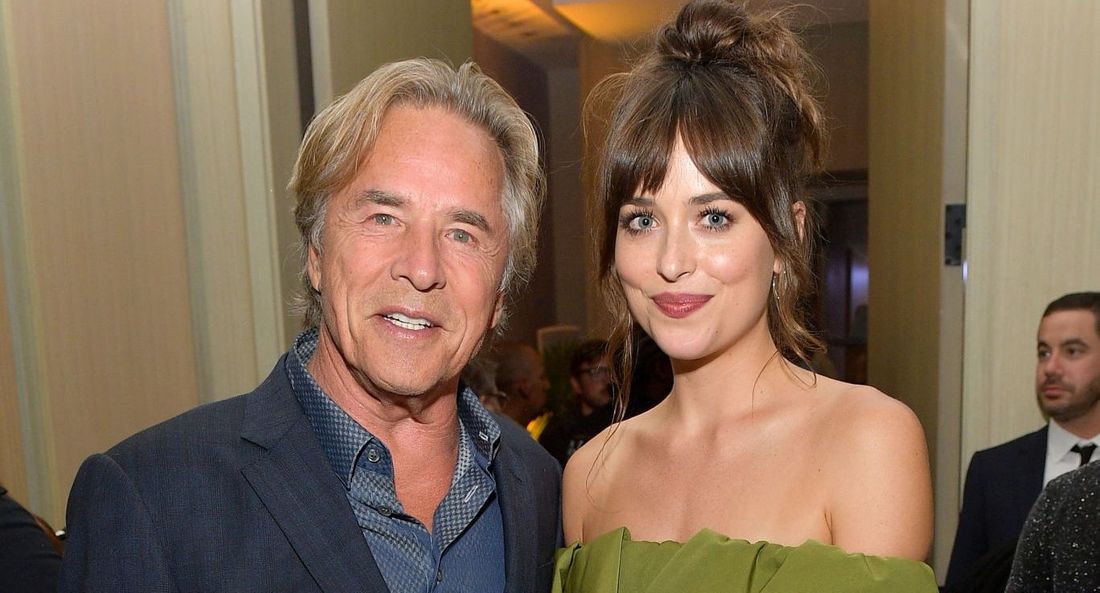 Dakota's parents discouraged her from starting an acting career before she finished high school. After high school, Dakota failed to join the famed Juilliard School in New York and started auditioning for roles in Los Angeles. She was determined to follow in her mother's path, and she took another step towards that goal when she was chosen as Miss Golden Globe in 2006.
Her mom was the Miss Golden Globe in 1975. Dakota made her big break in Fifty Shades, and even though her parents support her career choice, they are unlikely to watch the films. She told Glamour:
"It's one thing if a film has one sex scene in it, but with this, a large part of the premise is the arc of their sexual relationship, and I think that's a little inappropriate for my family to watch."
---