Matt Baker is a British television presenter known for presenting Blue Peter in the early 2000s, Countryfile, and The One Show. Baker's dream of becoming a physiotherapist ended prematurely as he didn't meet the academic qualifications. After impressing during a school production of Grease, Matt joined Queen Margaret University to study drama.
After completing his second year at the University, Matt auditioned for Blue Peter and landed the role. The role earned him two BAFTAs for Best Children's Presenter and a Royal Television Society award. Matt and his family recently appeared in Our Farm in the Dales.
Matt and his family relocated to his parent's farm after his mum suffered a freak accident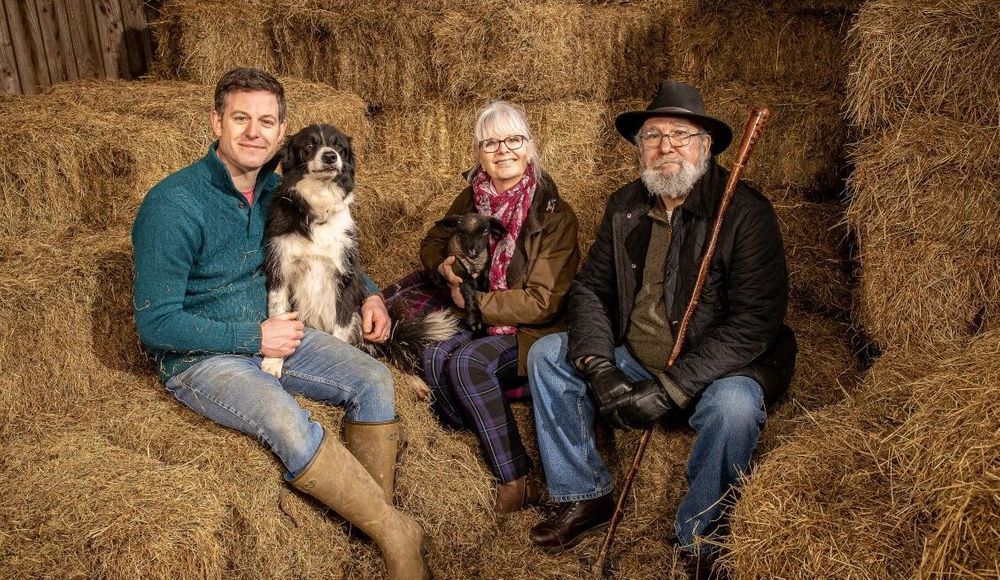 Matt Baker was born on 23rd December 1977 in Easington, County Durham, UK, to Michael and Janice Baker. When Michael called Matt and informed him that his mum had been involved in an accident on their farm, he immediately decided to relocate to the farm to assist his parents. "I am a northerner through and through and the Durham Dales, where I grew up, are like a magnet; I can't stay away," Matt wrote on inews.
"I was just there and a big ewe just stood on my foot and I was just grounded," Janice talked to the Mirror about the accident. "Then they just dived into my leg and then another two just went… the pain was excruciating." Janice needed knee replacement surgery, and consequently, lots of help around the farm.
Nicola, Matt's wife and a trained physiotherapist, helped with Janice's recovery. "Nicola was an invaluable help, was able to tailor exercises for her and ultimately got mum back on her feet," Matt wrote. Matt and his children set about adapting the farm to better suit Janice and Michael. They bought Janice and Michael smaller sheep that should be easier to manage.
The idea of a creating a family show had never occurred to Matt, but when the accident happened, he saw an opportunity to showcase the farm life he loves so much. After getting everyone's consent, Matt moved forward with the show. "The family are the most important part of the edit process and anything they've been remotely uncomfortable with has gone straight away," Matt added.
"Luke and Molly are essentially the executive producers without even knowing it!" In the first episode of the show, Matt takes his mum back to the scene of the accident for the first time, drawing an emotional reaction from Janice. "She had to go down there and she had to experience that area again," Matt told the Mirror.
Matt helped restore his dad's old rusted up car
"It would mean the world if it could be saved, but I'm not holding out much hope," Matt said at the beginning of the third episode as he handed the car to mechanics.
To his surprise, the mechanics managed to restore his dad's beloved vehicle. "Even that engine, that's just hit me in the heart, that has," Matt said. "What's making me feel more emotional is knowing what this is going to mean to my dad."
Matt also started an orchard in acknowledgment of his father's love of trees.
---