Omar Apollo is a Mexican-American singer who shot to fame after his single Ugotme became a Spotify sensation. The song hit 20,000 streams in a day after getting playlisted on Fresh Finds. Omar's first EP, Stereo, received a similar reception, and so did his second EP, Friends.
Touring helped Omar popularize his music, and despite resisting the urge to sign for a record label for a while, he signed a deal with Warner Records in April 2020. He released his first project under the label, Apolonio, in October 2020.
This piece will look at Omar's sexuality, his upbringing, and his rise as a superstar. It is unclear whether he is gay.
Despite pressure from fans, Omar doesn't want to put a label on his sexuality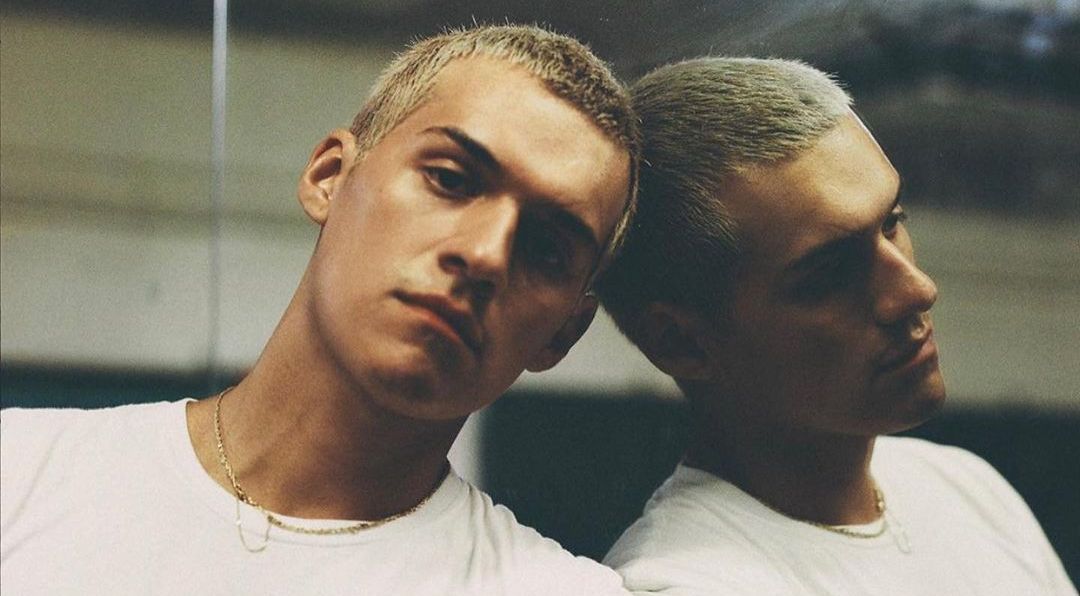 Omar's sexuality has been a subject of speculation since he blew up via the internet. His lyrics, music videos, and his dressing seem to portray a person under the LGBTQ+ umbrella. Omar has faced a myriad of questions from fans and journalists about his sexuality, but he hasn't provided a definitive answer. He told the Los Angeles Times that he doesn't feel it necessary to label himself. Omar added that he is appreciative of the freedom he has to express himself:
"I get lots of beautiful messages from people. It feels good to know that people find comfort in me expressing myself. If I want to wear a skirt, I wear a skirt. If I want to put on glitter, I'ma wear glitter, you know? I can't make people like my music, or like me as a person. I put it out in the world, and you do what you want with it."
Omar parents gifted him a guitar when he was 12, but he grew tired of it a few years later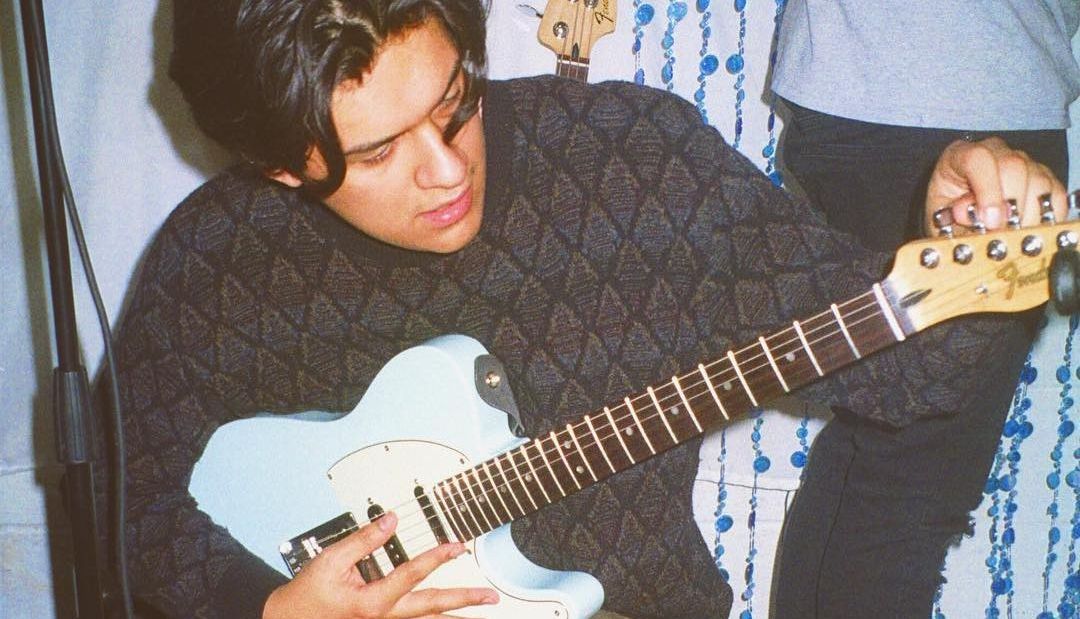 Omar was born on 20th May 1997 in Hobart, Indiana, to immigrant Mexican parents from Guadalajara, Jalisco. Apollo, alongside his three older siblings, grew up accustomed to their parents sleeping hungry so they could eat. They also grew up listening to Pedro Infante, Los Panchos, and despite the language barrier, The Beatles.
The music bug bit Omar during his participation in the Catholic church choir. At age 12, his parents bought him an electric guitar, but without an amp, the instrument was virtually useless. Therefore, his parents traded it in for an acoustic guitar. Omar learned how to play the guitar via YouTube, and during choir practice. However, the rigid church culture made Omar lose interest in music. He told Remezcla:
"My mom would make me play in church – I didn't even have music in front of me, I just had the other dude who was playing, and I would just copy what he would do. They never listened to me… I had all these ideas; I had arrangements; I had transcribed some shit and made it different, made it prettier."
Omar ditched the guitar and used dancing as a creative outlet. He credits artists such as The Internet, Daniel Caesar, and Smino for rekindling his love for the guitar. "I found all this music and then I was like, 'Damn, I was pretty fire at guitar when I was younger; I should just go buy another one,'" he said.
After he became a music sensation, Omar's church invited him back to play the music they'd once barred him from playing. He is appreciative of the community that raised him and the parents who sacrificed so much to see Omar succeed. Now, he can afford to take care of them. He added:
"Sometimes they wouldn't eat to make us eat. You know, like frijoles every day in the morning. I never saw it like that; it was just food… to be able to give back is an insane feeling. It makes me want to work harder more than anything else. Obviously I'm very passionate about music and I love music, but now I'm like, 'Damn, I gotta take care of them."
Omar blew up after a friend gave him $30 to create a profile on Spotify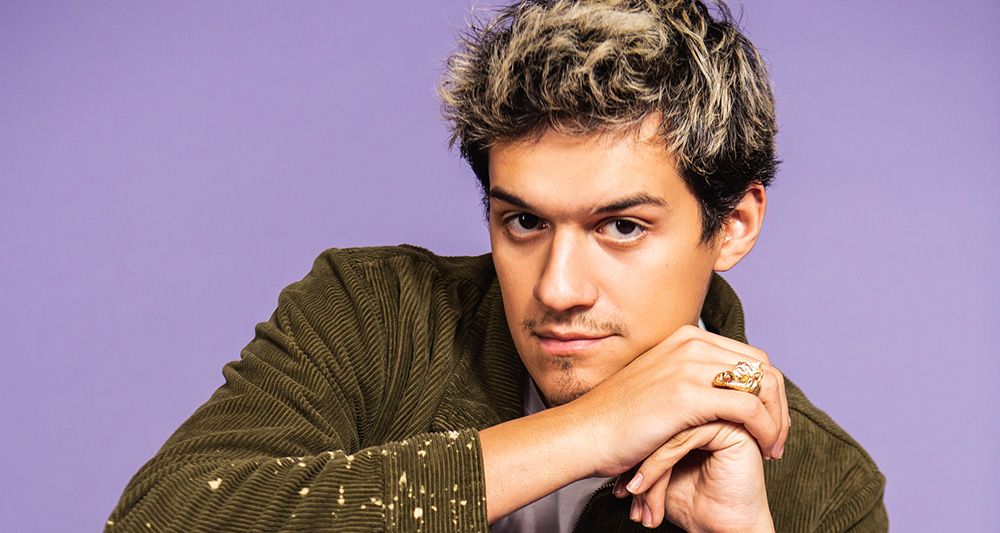 After high school, Omar spent two weeks in college before dropping out. With his attention span, he couldn't make it through college. His job at Guitar Center paid the rent, but it barely left him with anything for food. During his free time, he immersed himself in music.
Despite the low SoundCloud plays and the discouraging opinions of his peers, he kept making music. He knew that, at the time, his music wasn't good, but he kept improving with every release. One of Omar's friends randomly noticed that Omar had 3,000 followers on SoundCloud and encouraged him to create a Spotify profile.
Omar didn't have the money so his friend offered him the $30 he needed. Apollo's first track earned him the big break he had been waiting for. "I just didn't have $30," Omar told Remezcla. "I was struggling, but he was like, 'Bro I got you.' The next day it had like 20,000 or like 30,000 plays, and it just started going up from there."
Needless to say, the peers that trolled Omar now sing his praises. Omar told The Fader that he didn't mind the bullying because it gave him attention. He said:
"I didn't care. I loved the attention. Anytime you get attention, even negative, it's a good thing. I was like whatever, and kept doing it. Of course, now they're all like Oh my gawd, Omar!"
---